The Top 10 Trends for autumn — winter 2016/17
24/01/2018

Premiere Magazine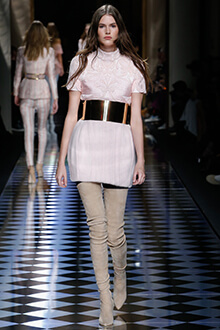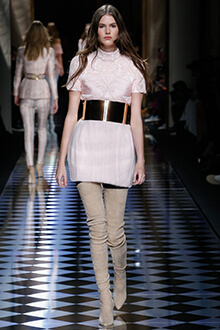 Each year, the fashion podiums of the world bring us their surprises. Fashion is truly changeable from a feminine point of view, but, fortunately, in the pursuit of a short-term effect, it tends to reinterpret largely the same timeless motifs. Premiere took a look at the most important fashion trends of the upcoming autumn-winter season to help you look modern without changing your sense of style.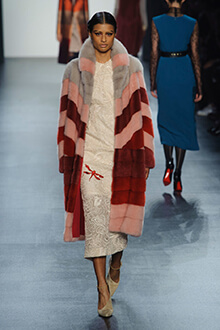 Fur Coats
Now, designers pay tribute to the fur, not for the warmth, but rather for the sake of experiment. This season, striking novelties include fur coats tailored with detachable sleeves or even sewn from scraps using a patchwork technique.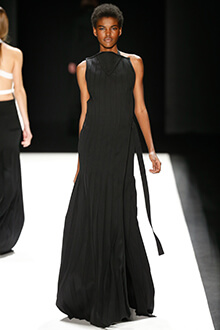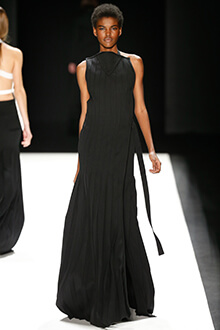 Deep Black
Models on the runway carry off this dip into monochrome, wearing items that include long coats, short jacket, trouser suits, fluffy skirts and evening dresses. In terms of style, we witness everything from fairy-cyberpunk to grunge spirit.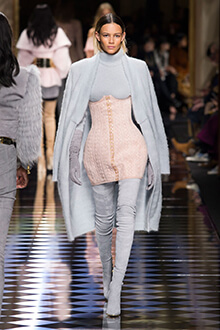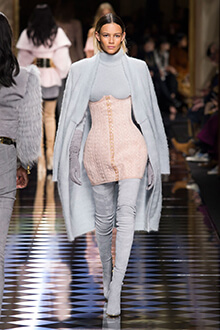 Corsets
When bored, negligee dress designers reach for the corset and this lingerie fashion line continues. Do not think of the corset as simply something that goes onto the naked body. Now, this accessory is any kind of wide belt on anything up until the coat.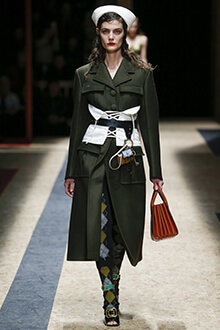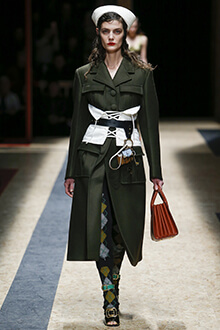 Military
Against the backdrop of a difficult international situation, this idea sounds very important. Fashionable signs are expressed in a choice of solid colours, khakis, cut jackets, coats and decorative accessories; all with military symbolism.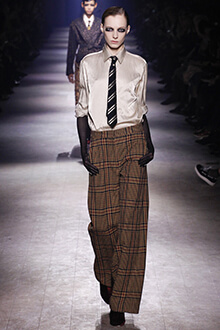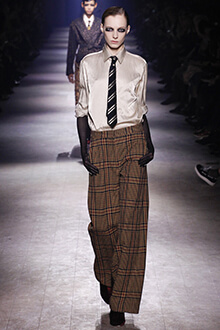 Cell
Here, we find traditional gray-black and brown-beige or bright solutions for all kinds of cells in outer clothing and costumes. «Prince of Wales» (glen check), Gingham, madras and tartan are included. This makes for a coat of many different styles, with giant lapels and decorative accessories.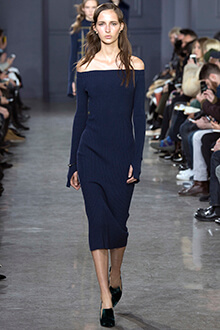 Off-the-Shoulder
There are a few seasons that haunt the creators of the fashion world involving off-the-shoulder, but, now, such sensual detail is observed not only in dresses and blouses, but even in upper garments. You can use ready-made solutions or haute couture; just pull the shoulders of ordinary dresses or coats down to your liking.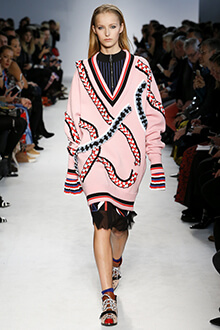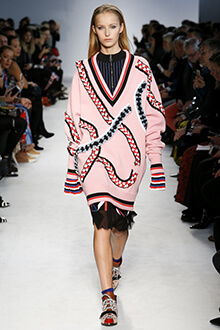 Hypervolume
Clothing of excessively large volume or often long is making a return. You will find interestingly looks in combination with tight-fitting skirts or trousers. There is a narrowed version of this trend, with exaggerated shoulders reminiscent of the 80s and the early findings of Martin Margiela.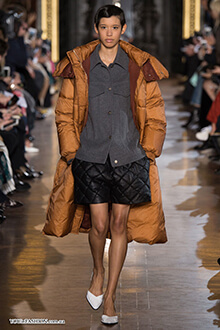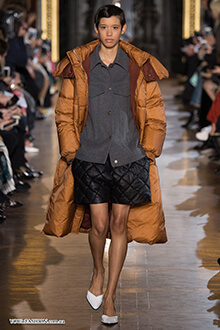 Jackets
Down jackets smoothly open up a surprising clothing niche, quite suitable for urban outlets, even if they are less than welcomed in particularly classical theatres. Of course, not every jacket is top fashion. There is the fancy cut, but there is also the oversize, the glossy and the denim, with curly stitches or patterns and matching pants.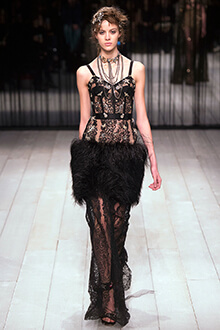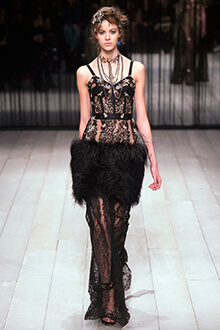 Luster, Luxury Decor
As if in contradiction, we find gothic moods, shiny velvet, patent leather, deep tone colours, Lurex, metallic sequins, sequins and glitter. On one side of the platform, we have bright medals this season. On another side, there is bohemian layering flying dresses in pastel tones, embroidery and printed pictures with a little hippie taste. There is also the romantic-ballet tulle, ruffles and flounces. What is interesting is that items with the obvious character of evening wear are no longer perceived as unique and can be used as part of a casual ensemble. Of course, all the other parts of the image must be chosen with great care.
Hessian Boots
These boots are high-tasselled and made of leather. They are a light boot that comes in a multitude of bright colours, with and without flaps. They can be worn without socks or stockings if desired. You can recognise the Hessian boot in The Daughters of d'Artagnan (1994).
Behind the scenes of this year's announcements, there were such «new/old» fashion motifs as surrealism, leopard, floral and mixed prints, fuchsia colours, interior fabrics, jackets and airmen, marine and sporty styles. So, in the new autumn-winter season, every woman can wear something that is a favourite and still be trendy!