28/09/2018

Premiere Magazine
Fancy Autumn Trends
Over the past three years, the basic requirement for fashionable clothes has been, invariably, unchanged. In the first place, it should be comfortable. Beauty does not require sacrifice and if it requires it, it is very small, so, in autumn and winter of 2018-2019, in fashion, again the style of oversize, cosy and warm-knitted sweaters have already become classics, with practical denim and metallic colours in clothes. However, our list of trends is a bit longer.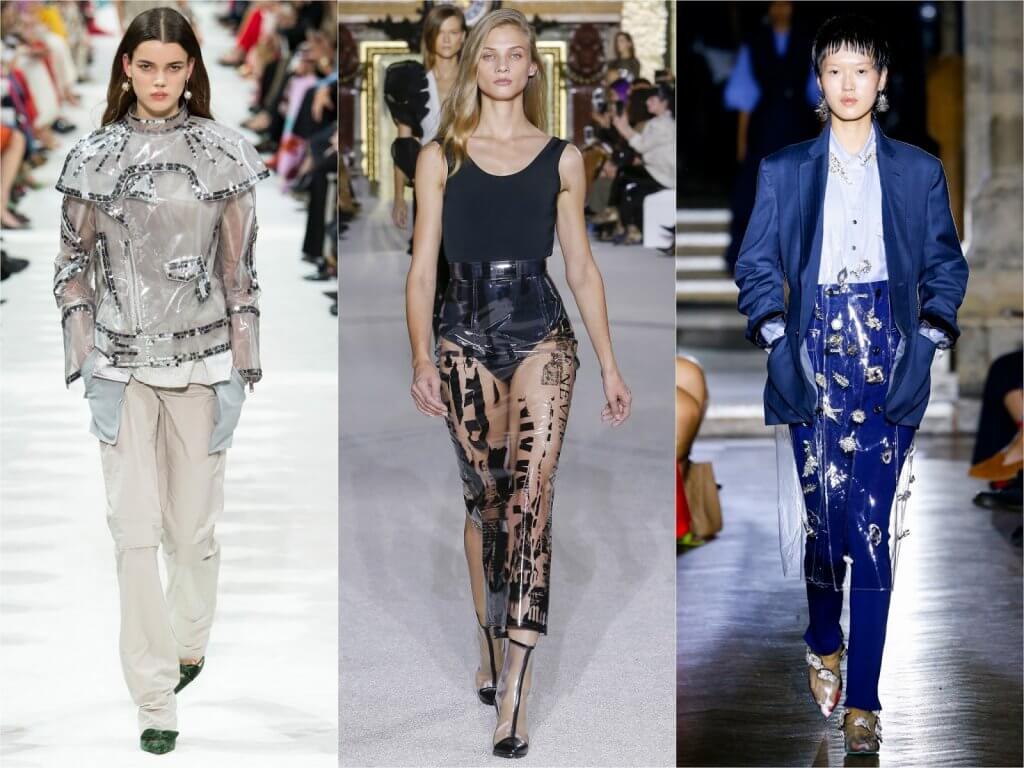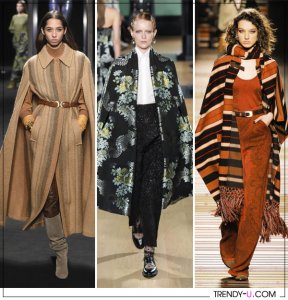 Poncho and cape
Capes, ponchos and craps have been fashionable for several years and still remain in favour. We recommend that you pay attention to this trend. Non-trivial garments are able to turn any ordinary image into a memorable and spectacular one.
Extreme multilayeredness
From an extravagant excess, designers moved on to an equally extravagant layering. However, these trends can easily be called interpenetrating and complementary. Try on, in the many fashion houses, almost the entire wardrobe.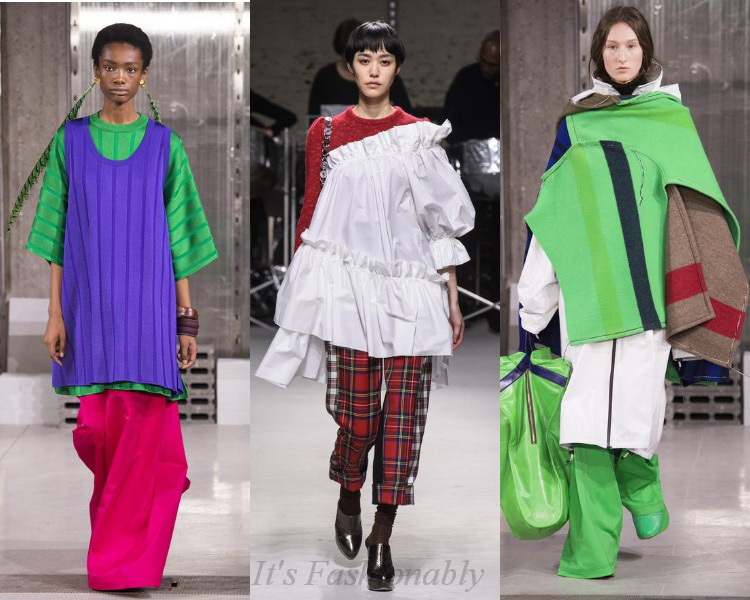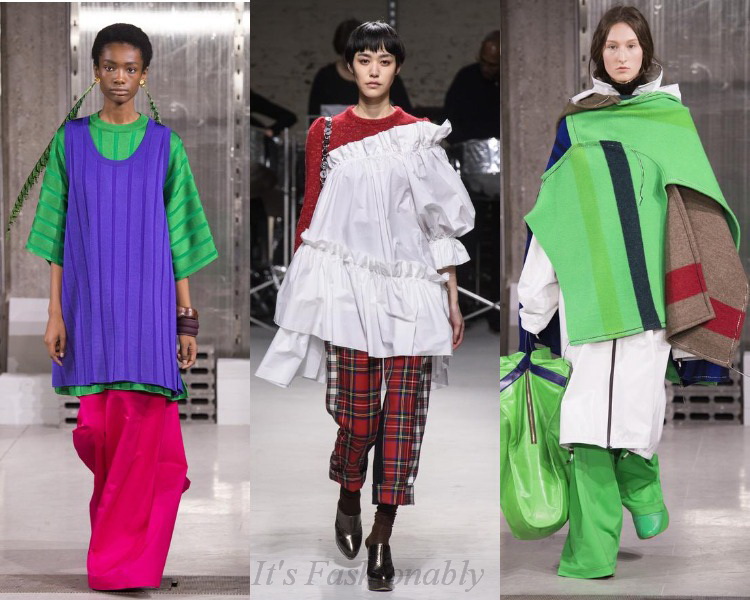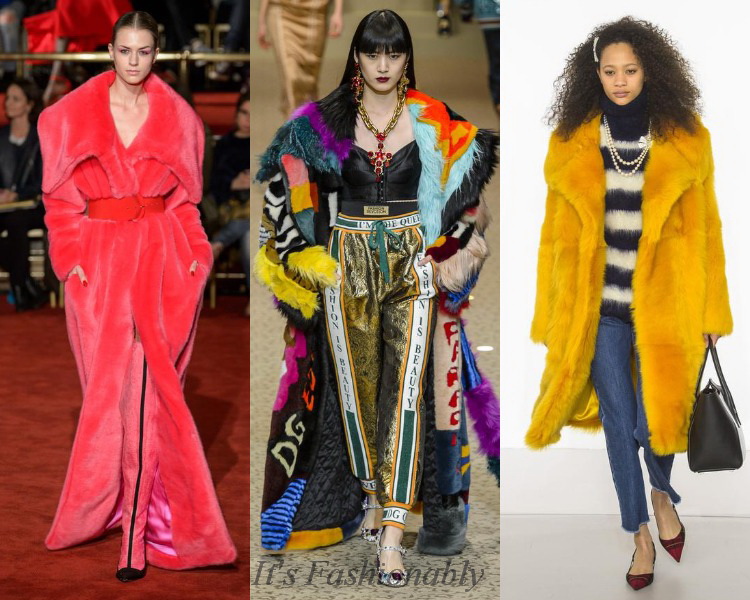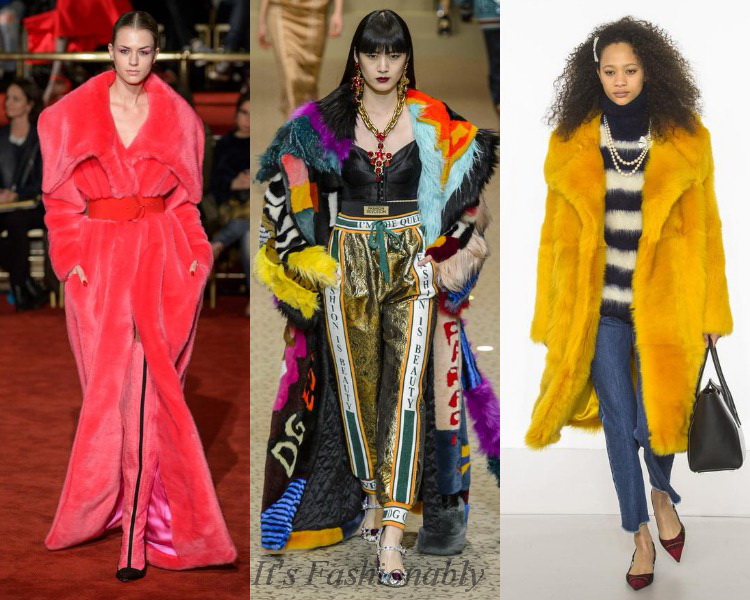 Artificial fur
The abundance of environmental trends in the fashionable flow of recent times allows us to rejoice. For example, more and more designers are refusing to use natural fur in their collections, replacing it with artificial fur. The past weeks of fashion are a vivid confirmation of this.
Sheepskin coats
If layering is too bold for you, it will be a good idea to buy a sheepskin coat: both warm and bulky enough to please fashion. This is one of the hottest trends of the season and the variety of colours and styles in collections is simply pleasing to the eye.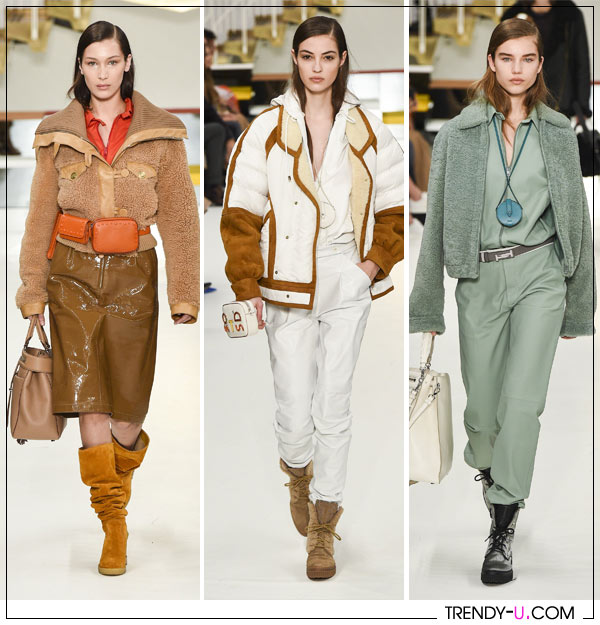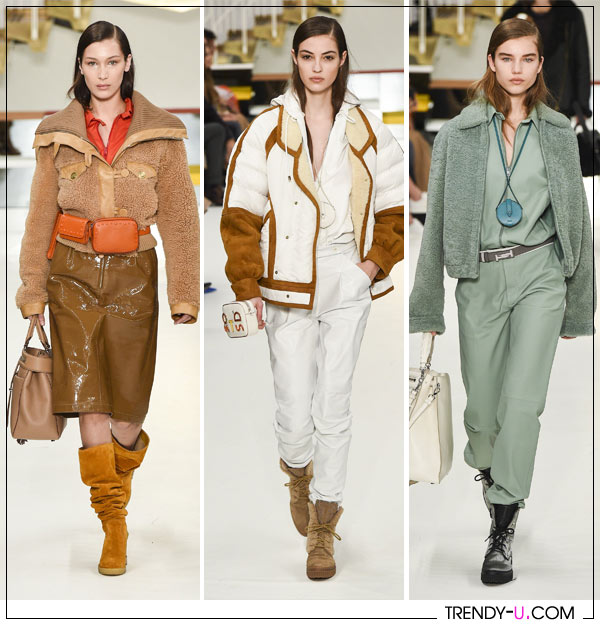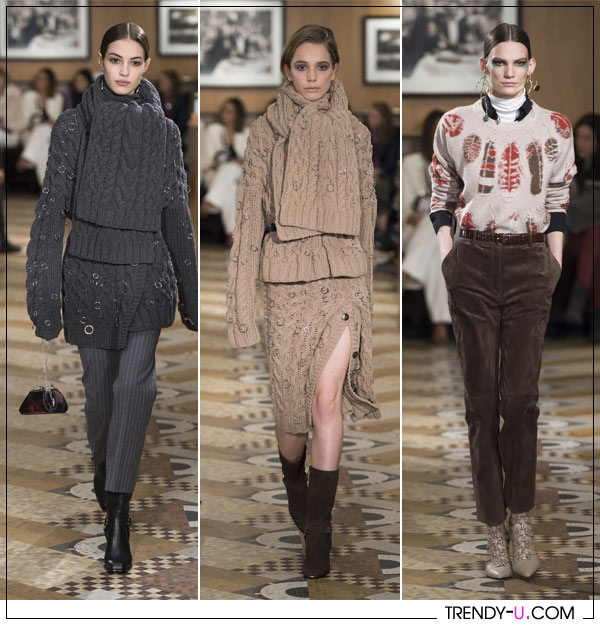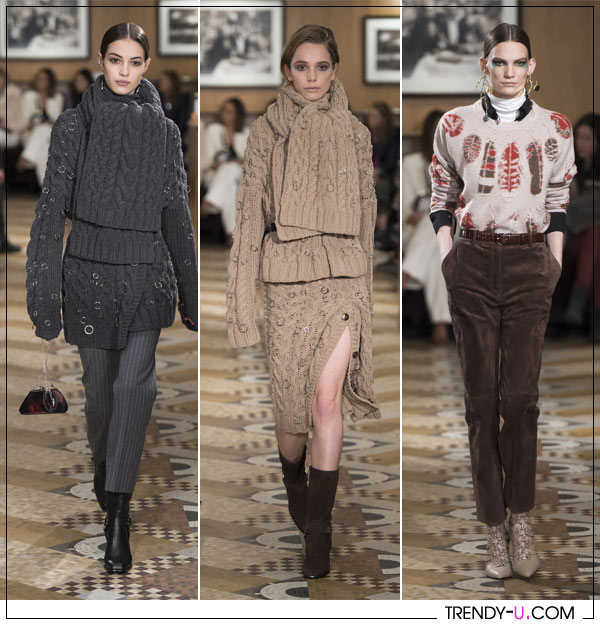 Knitted clothes
Knitted coats, dresses, cardigans, skirts and pantsuits, in autumn and winter 2018-2019, remain in vogue. On the one hand, this is natural for the cold season. On the other hand, wool knit trousers and trouser suits flooded the podiums just a couple of years ago, but were liked by the designers so much that they will reign for a long time.
Leopard, tiger and zebra
Women's fashion is invariably friendly to the animalistic prints. With the coming autumn, it is definitely worth buying a leopard coat or ankle boots. Not superfluous in a wardrobe, there will be a dress or stockings "under a zebra" and absolutely this will cause admiration of such vibrant colours.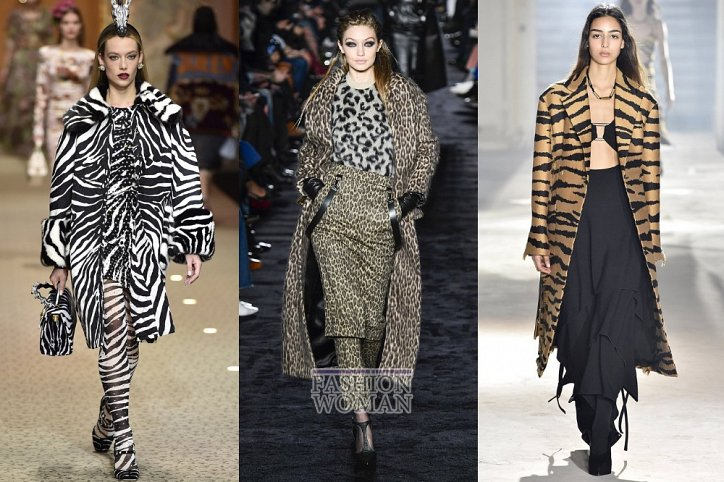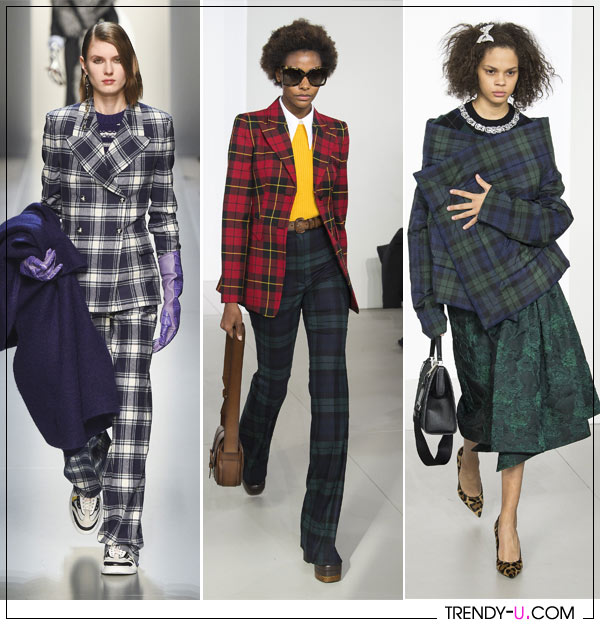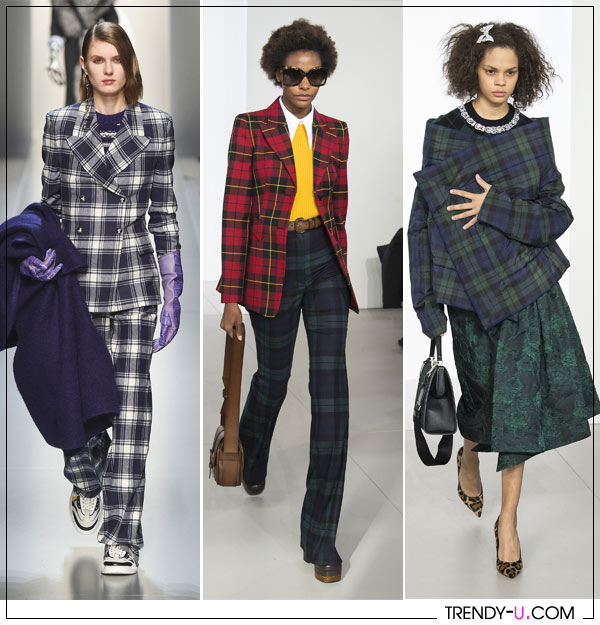 Many-many cells
In autumn and winter 2018-2019, from fabric to stitch, there will be absolutely everything – suits, dresses, coats, skirts and jackets. The size and colour of the pieces will be suitable for every taste, but the most fashionable options will include tartan, "Prince of Wales" and chess prints. Some designers offer to mix varieties or colours to enhance the effect or use the same print in clothing and accessories.
Lady in red
Fashion in clothing, in general, is quite often repeated, but the autumn-winter season 2018-2019 just beats all records in this regard. No sooner did we seem to get bored by the total red look and designers already are offering to meet the cold season in red from head to toe!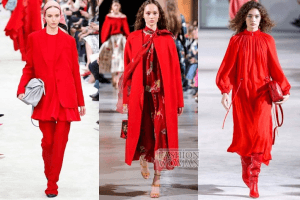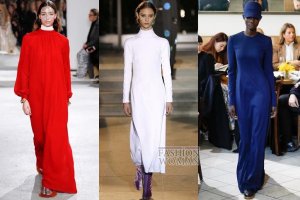 Maxi in the style of minimalism
A very pleasant and elegant trend of the autumn-winter season – long dresses, and they will be highlighted laconically and simply, like all ingenious creations. Designers offer ladies a minimalistic style: an elementary cut, monochrome colours, no decor and little excess.
Jeans and denim clothing
Fashion likes to focus on femininity, coquetry and romance, and nothing has changed this season. Only the filling of this concept has changed, in the sense that jean clothes, overlooks, trousers or trouser suits from the antonyms of elegance and femininity have become synonymous.
.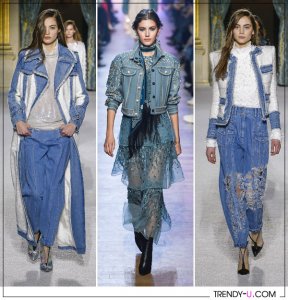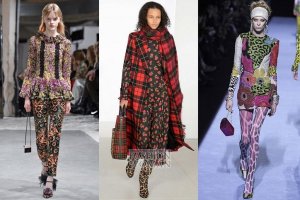 Mad mix of prints
A mix of prints is another good and old acquaintance, but now designers offer not only to unite, in one ensemble, things with different patterns, but also to mix a variety of prints in one model! Try this fashionable "vinaigrette" offer of many famous brands.
Dresses and suits in underwear and pyjama styles
When, about five years ago, the fashion for the linen style was just beginning, many were sure that it was not viable, but it not only survived, it also took root, and how! The images in this style turn out to be sensual and tender – in short, fashion critics recommend it.
.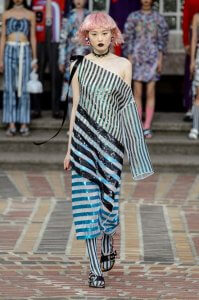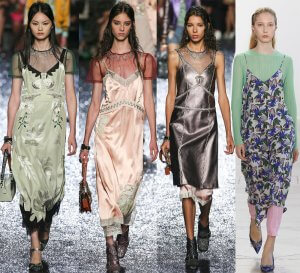 Cowboy style
This trend is so loved by women of fashion that it remains at the peak of popularity this season. It does not matter that the cowboys dressed quite differently from the models in the collections shows. The main thing is that the images on the podium convey the spirit of the Wild West as a whole and in general.
Clothing in the style of the 80s
One of the main trends of this season is the return to the 80s. In the fashion collections, again, super-minis and denim reign, with voluminous shoulders, sleeves-buffers, gloves with cut fingers and kitten heels. As in clothes, with cosmetics, disco shines and neon is apparent.
.