10 Fashion Trends: Spring-Summer 2019
21/02/2019

Premiere Magazine
Print "tie-dye"
The fashion for treated denim next season will receive an unexpected re-emergence – in the form of a colourful and very diverse tie-dye print, whose name literally reflects the technology of its practice (tie, then dye). The main thing is that the effect is as if you accidentally spilled paint. What paints to use? It can be bright, but it can also be pastel.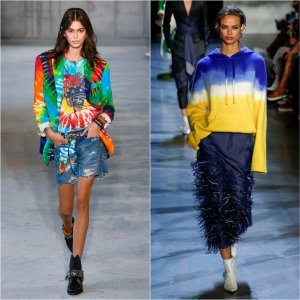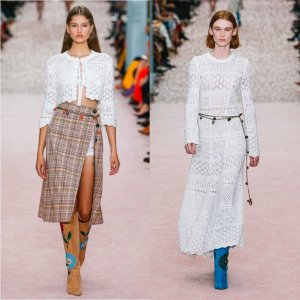 Hand knitting
Openwork dresses, sundresses, tops and sets from the collections of Carolina Herrera, Victoria Beckham and Chloé are very similar to handmade products. The most fashionable will be knitted products crocheted using a specific crochet technique, characterised by an airy texture with a large number of through holes.
Neon shades
Among the brightest fashion trends for spring-summer 2019 involve neon colours. Ibviously, these will not be half-measures, as designers Emporio Armani, Blumarine and Versace will offer the chance to dress in electric shades from head to toe! Lemon, fuchsia, ultramarine or lime! The motto for spring and summer 2019 is "brighter the better".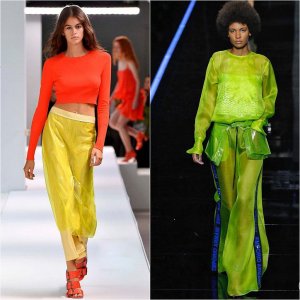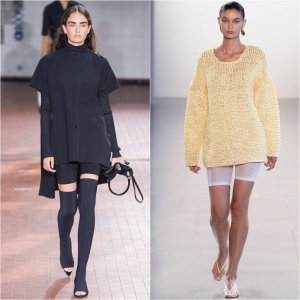 Bike shorts
Bike shorts being in fashion may come as a surprise, but designers have chosen to bring forth an offer for both standard, fashionable versions and for more elongated models. This season, they are offered in a variety of materials, from lycra to leather and satin.
"Matchy-matchy" (tone to tone)
Absolutely identical in colour, print and texture for both clothing and bags may not be a new idea, but women's fashion is an unpredictable thing. So, we are preparing for another season with bags and shoes that perfectly match the clothes.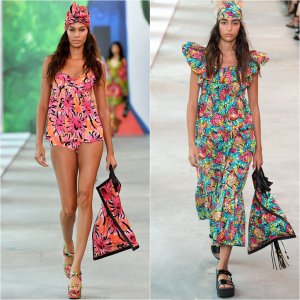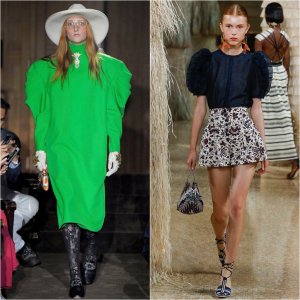 Puff sleeves
A lush short sleeve-puff is one of the most fashionable trends in clothing for the next season. We will see it not only on dresses and blouses, but also on jackets…and even on overalls. Examples of designers involved include: Ulla Johnson, Gucci and Philosophy.
Suit with shorts
In the spring and summer of this year, designers Roberto Cavalli, Hermes and Dion Lee offer to shorten the pantsuit many fashionistas love. Instead of pants, they offer shorts, but mid-thigh length. Bermuda is also suitable.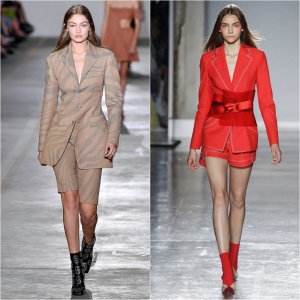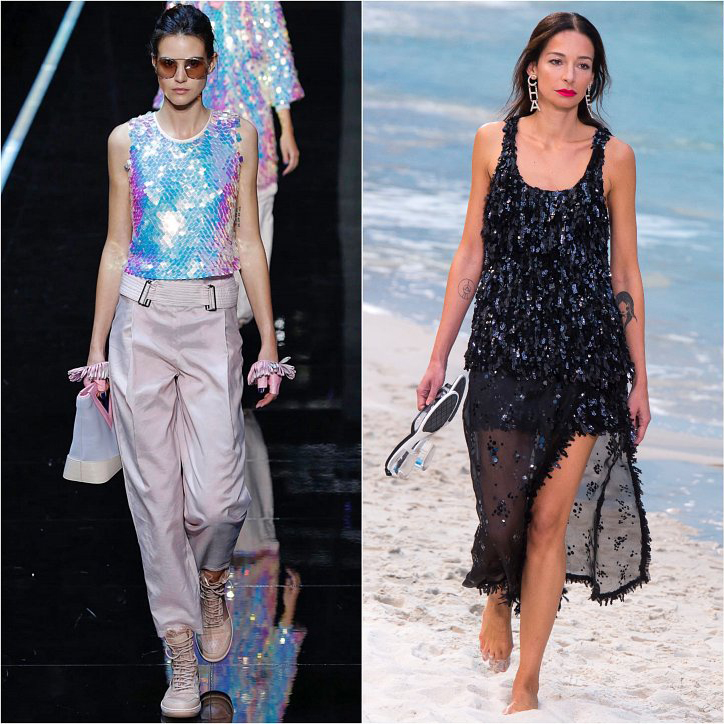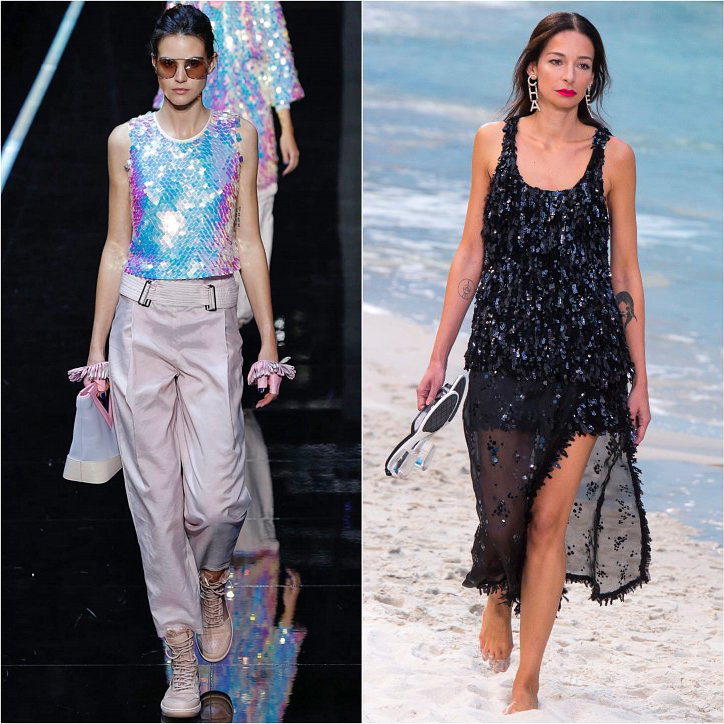 Paillettes
Small and large sequins, once again, became the focus of attention of fashion designers. Even the masters could not resist their radiance! Evening and cocktail dresses, pants and skirts, tops and swimsuits – designers offer to create shine everywhere!
Peas
This spring, "the cell will give way to the leader of the pea". The most fashionable in this spring-summer season will be the classic black-and-white combination.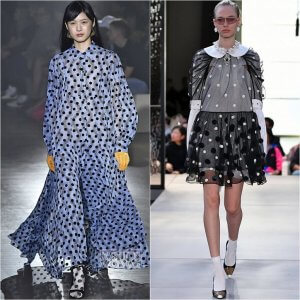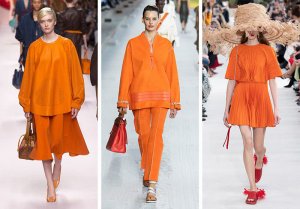 All shades of orange
According to fashion forecasts, the most popular colour of spring and summer will be orange. This was talked about by designers at Fashion Week and by experts from the Pantone Color Institute. So, start choosing shades – practically everything will be in fashion, from bright red-orange to soft and refined coral.