23/11/2018

Premiere Magazine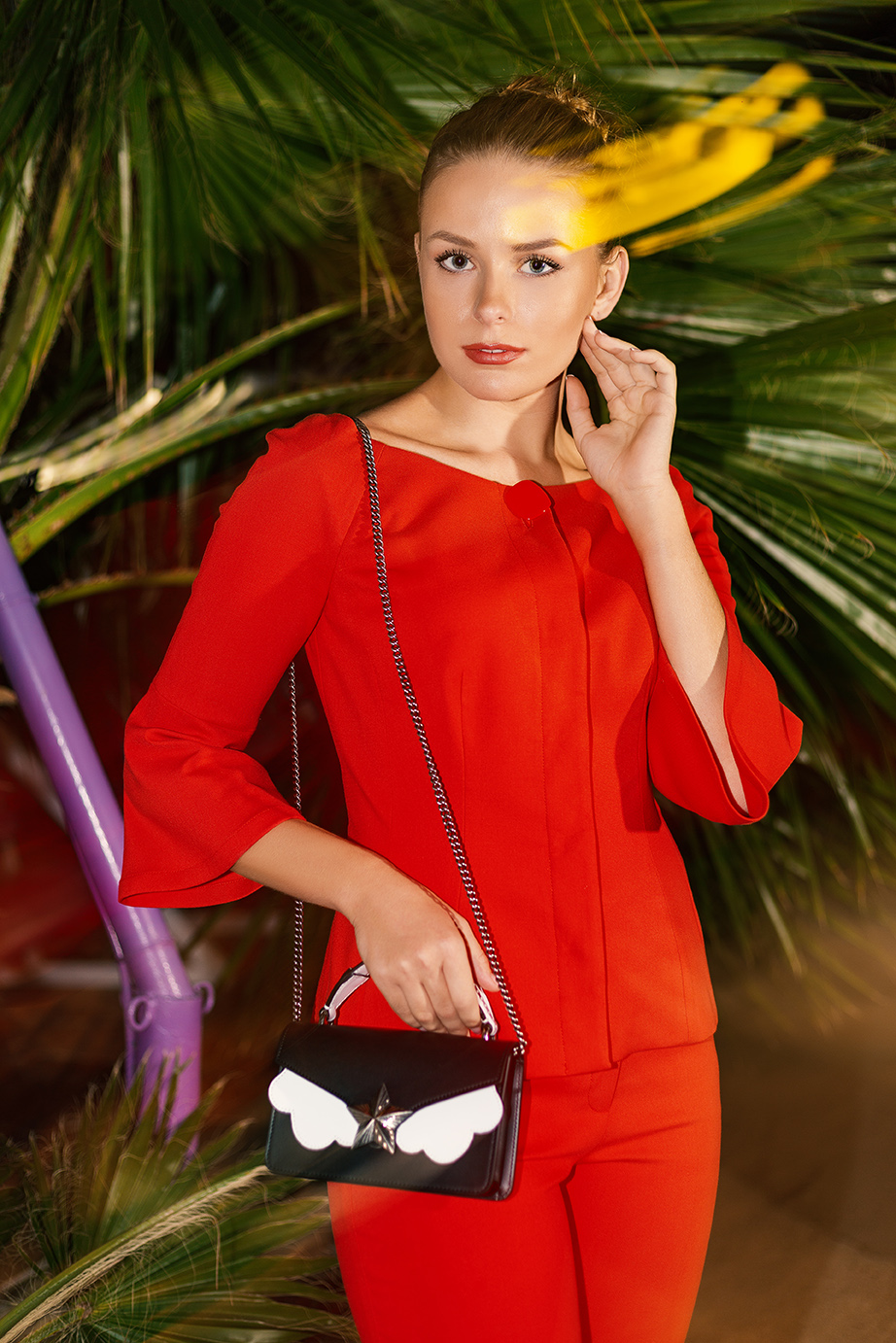 Face of Intimissimi 2017
Face of Wella 2017
Star Cyprus 2017
Miss World Cyprus 2018
Miss Teen Europe World 2017
Miss Photogenic 2018
At the grand finale of Star Cyprus 2017, you were crowned Miss World Cyprus and now are planning to represent Cyprus at the Miss World contest. How do you feel about this?
I am very proud to represent my country. It is an honour for me to represent my country as Star Kypros 2017 and I would like to thank those who believed in me and supported me all the way 
Tell us about the contest you are going to participate in.
Miss World is the oldest beauty pageant in history. Since its launch in 1951, it has been popular and it is still going strong. Being one of the biggest and most popular events of the year, it grabs media attention around the world with very high exposure. It is a prestigious event, for which many people wait year round.
The Miss World organisation has raised more than £250 million for children's charities that help disabled and underprivileged children. https://en.wikipedia.org/wiki/Miss_World
One of the main events of the competition is in reference to beauty, with a purpose of targeting the act of helping people worldwide. Hundreds of millions of pounds have been raised and donated to international organisations, in aid of disadvantaged children the world over.
http://www.beautywithapurpose.com/en/about, https://www.missworld.com/#/beauty_with_purpose,
Can you tell us a little about your path to modelling? Was it something you were dreaming about?
From an early age, when I was 6, I was taking lessons and was always dreaming, as a kid, of becoming a Victoria Secret model. Modelling fulfils my dreams and I really enjoy myself on the cat walk and in front of the camera.
Modelling is not an easy job, as many may think. What do you love about this job most of all?
It is not easy at all, as you have to follow strict schedules on training and diet. I love the exposure and I really enjoy myself in front of the camera. I feel like a different person, as I can express myself.
Are you planning to continue your modelling career or going into some other field? I heard you are planning to pursue a law degree. Is that true?
Currently, I enjoy modelling and I have a lot of jobs, both in Cyprus and abroad. I have a cooperative relationship with brands and boutiques and the path to Miss World 2018 may prove a turning point for me….and, yes, it's true that a law degree is in my mind. However, becoming an entrepreneur is rather exciting. Possibly a combination of the above could be ideal.
As a model, you have to always keep yourself in good shape. What do you do to achieve this?
Training and eating carefully.
What are the other things in your life, except modelling, that you love to do?
I like painting and hand creations.
Blogging is another part of your life. Nowadays, many young people are becoming bloggers, as it is trendy. What do you think about blogging as a business?
Blogging is very challenging and interesting, as it maximises your exposure, creating a network that everyone needs. If this is used correctly, this is a very strong weapon. However, if this is used otherwise, it may be catastrophic!
How do you see yourself in 10 years?
I see myself having the base to enjoy my life as a successful entrepreneur, having my own business and enjoying modelling in parallel. The combination of the above may be the ideal.
What would you like to wish to our readers in the coming 2019?
My gift is unconditional love to all people, with sincerity, blessings and loyalty, too.