Maria Vashiotou: "Edge Boutique — where Fashion meets Luxury"
28/02/2018

Premiere Magazine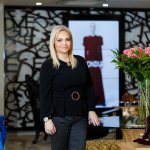 Mrs. Vashiotou, a member of the Vashiotis Group of Companies and a talented representative of EDGE Boutique, has taken time out of her busy schedule to sit down with Premiere Magazine to discuss the boutique, fashion and the keys to business success. EDGE Boutique, situated on the Vashiotis seafront, is the newest addition to a family of businesses that includes Takis Vashiotis Contruction & Development Ltd. and Da Noi.
When entering the boutique, you are first struck by its impressive area on two floors and its luxury environment that houses many famous brands. Here, you can discover women's & men's wear, fashion Accessories and make-up services & products. Incredibly, you can enjoy your shopping with a glass of champagne or wine because great customer service and a unique shopping experience is their commitment to every customer.  
How do you feel about the fact that your new business venture, EDGE Boutique, has been crowned with absolute success? 
EDGE Boutique is a new proposal in the field of modern fashion. Both my team and I, personally, are very happy and proud of the boutique and the impressive response that we experienced during the first months of its operations.
Our feelings and emotions are mixed! On the one hand, there is the stress and the anxiety during the preparations all those months before the opening. On the other hand, there was the great thrill when we faced the very positive response of the audience, which surpassed all of our expectations.
What can we find at EDGE Boutique? 
At EDGE Boutique, international fashion meets luxury and the shopping experience takes every demanding customer to another dimension, in a luxurious and comfortable environment that aims to make the consumer experience an unforgettable and unique experience! Creative suggestions, updated trends and fashion choices for every occasion for both women's and men's fashion are the key.
Apart from clothing, the boutique presents unique collections of fashion accessories, such as shoes, sunglasses, handbags and specially formulated makeup. Some of the exclusive EDGE Boutique brands include Antonio Berardi, Vera Wang, Damir Doma, Prabal Gurung, Moose Knuckles, Messagerie, Victoria Victoria Beckham, Jil Sander and more.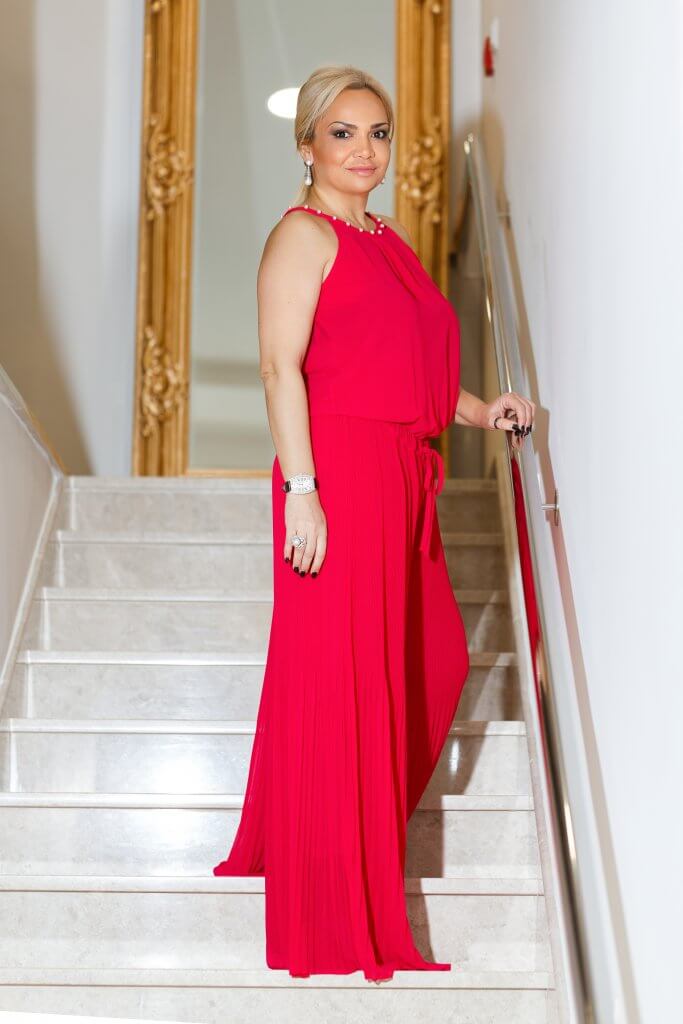 The Vashiotis  name has been identified with the city of Limassol. What do you love most in your city? 
Limassol is already established as a modern city of European standards and a reference point for Cyprus. The continuous development projects, its shopping center, the multiple cultures to meet, the people and the sea, of course, have transformed it into a unique destination. I love Limassol for its free spirit! At the same time, in this city that I live, I get energy and I work with my family.
The multiple choices offered by the city, for every person, every age and every style, are pioneering for Cyprus. The development of Limassol in recent years is striking. The most important thing about us, however, is the fact that Limassol is our home, our memories and our business activities.
How do you like to spend your free time? 
With my family, good friends and alone. Personal serenity is an important factor in everyone's life.
What do you enjoy doing together with your family? 
We love to travel together. Especially because of EDGE, our trips together have grown and, at every destination, we try to spend more quality time together.
 Which are your favorite destinations? 
Italy, France and Greece and the enchanting moments that I live every time that I am there for business or private purposes.
What do you usually do on your travels?
In addition to our business activities, walks, sightseeing and shopping. I enjoy, as much as possible, quality time with my associates, friends and family.
Which city (either abroad or in Cyprus) has the best aesthetics?  
Every city and every destination hides its own magic! It is up to us to discover all that touches us and makes us feel beautiful.
What is your personal style in fashion? 
I follow a timeless style that naturally follows the new trends of fashion, although my great love is the fashion accessories of every new season.
What would you advise a woman looking to find her identity in style? 
To be herself and to not copy any style. Every woman should discover her own style by supporting it 100%!
What do you wish about the New Year? 
For the year 2018, I wish health, happines and love and, as a mother, to do my very best for my family.
PHOTO SHOOTING CLOTHING:
EDGE BOUTIQUE COLLECTION:
First Caption & Pink Dress: TWINSET
Red Dress: Prabal Gurung
Jumpsuit : Derek Lam
EDGE BOUTIQUE INFO:
365, 28th October Avenue
3107 Limassol, Cyprus
25 819595