27/08/2018

Premiere Magazine
Famous fashion houses have highlighted the trends of this summer season on the catwalks of London, Paris, Milan and New York. Colours, patterns, materials, cuttings and topical models – all stylish novelties that modern fashion girls need to know about in order to stay on top. Summer promises to be colourful, with feathers, transparent plastic and fringes.
Plastic
This trend "á la futurism" came to replace last year's fashion for vinyl. Trunks, jackets, shoes and bags are made of transparent plastic. This trend is considered to be the most practical this season, as it is easy to care for and waterproof! Many of the world's most famous brands have declared their love for plastic.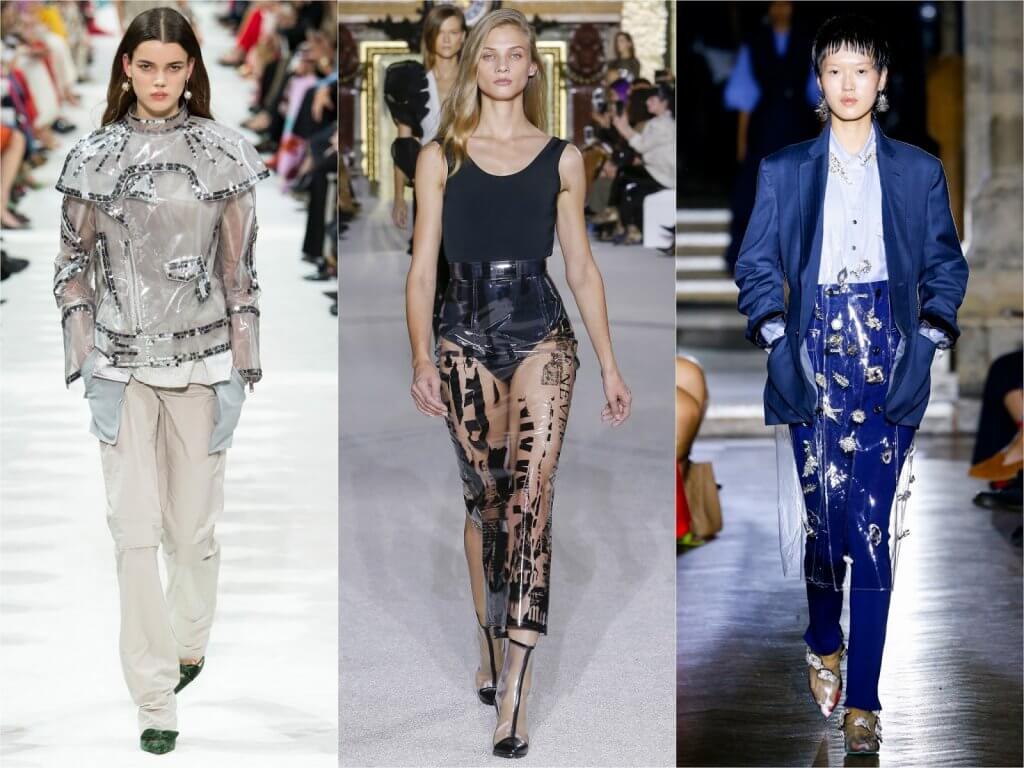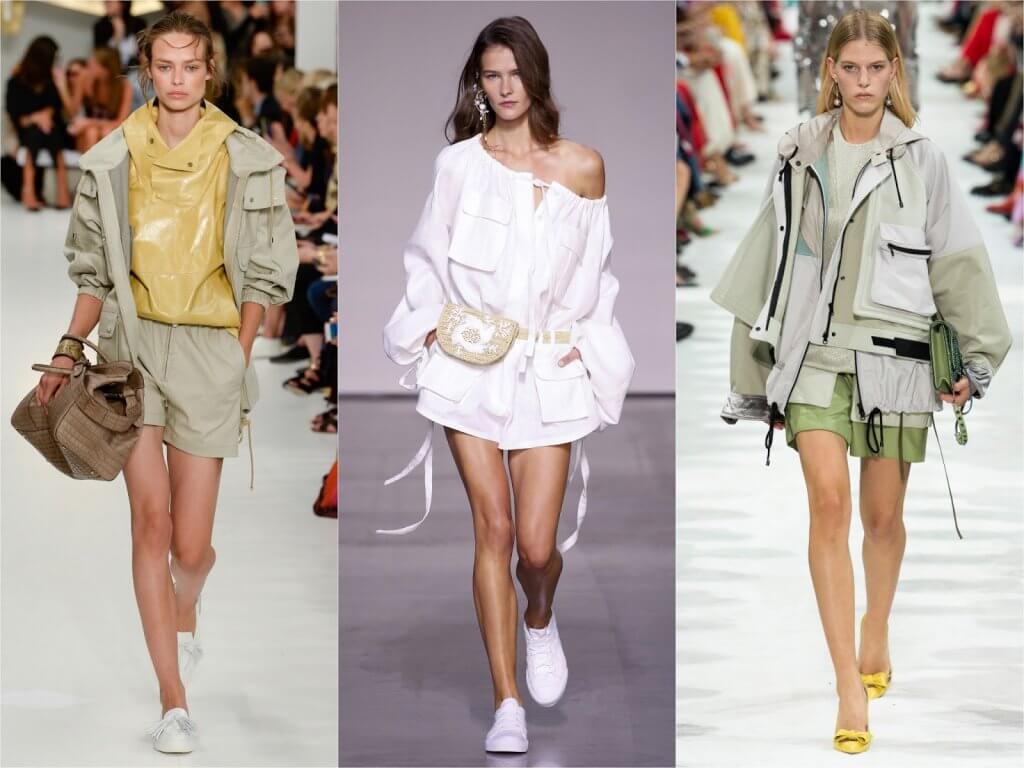 Interesting details    
A classic example of how one small detail can make an entire image. What designers pay most attention to, like neck cuts, unusual sleeves and asymmetry, continue to conquer the runways, with all kinds of ruffles and flounces. This summer, the height of attention was paid to patch pockets. In fact, the principle of combining the incongruous works perfectly: Boots with pronounced heels and bold evening textures.
Fringes and feathers
This trend, of course, is not for everyday life, but is gaining great popularity as a nod to the spectacular and dramatic. As part of it, a long, heavy fringe in several layers now enters into fashion.
You will be in the trend if you choose a bag or a skirt with plumage or a top with fringes.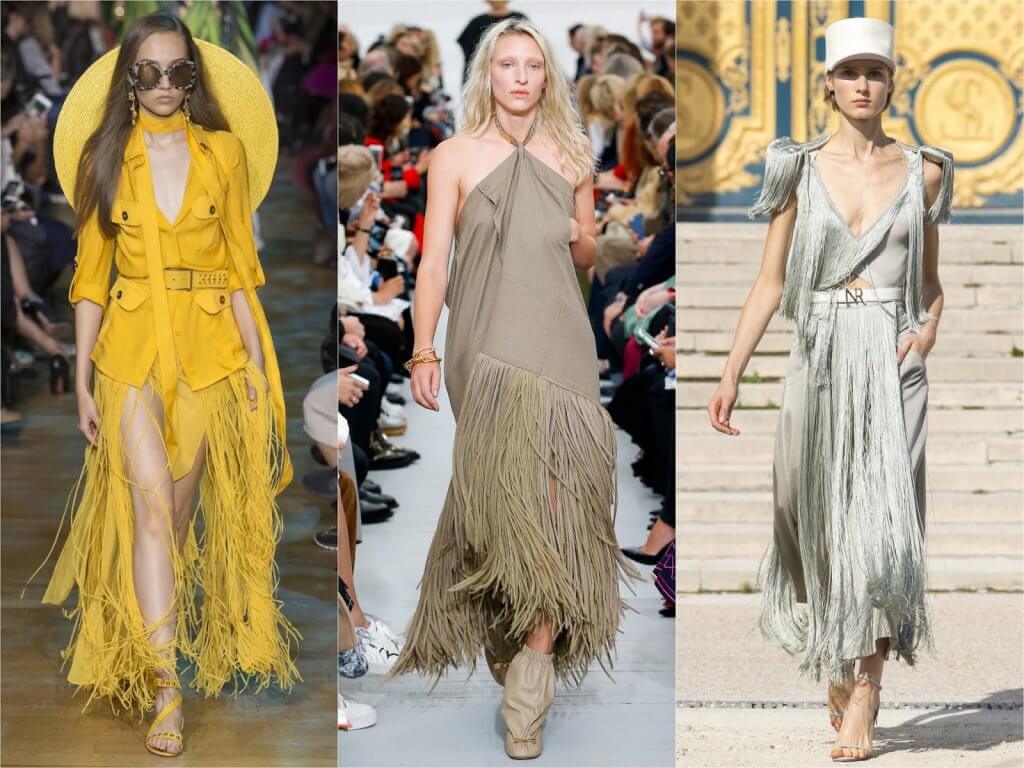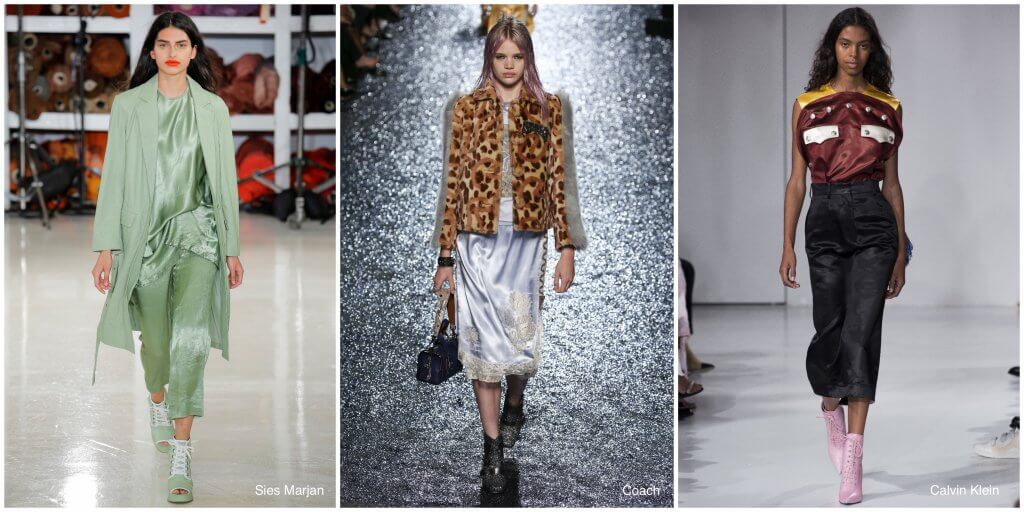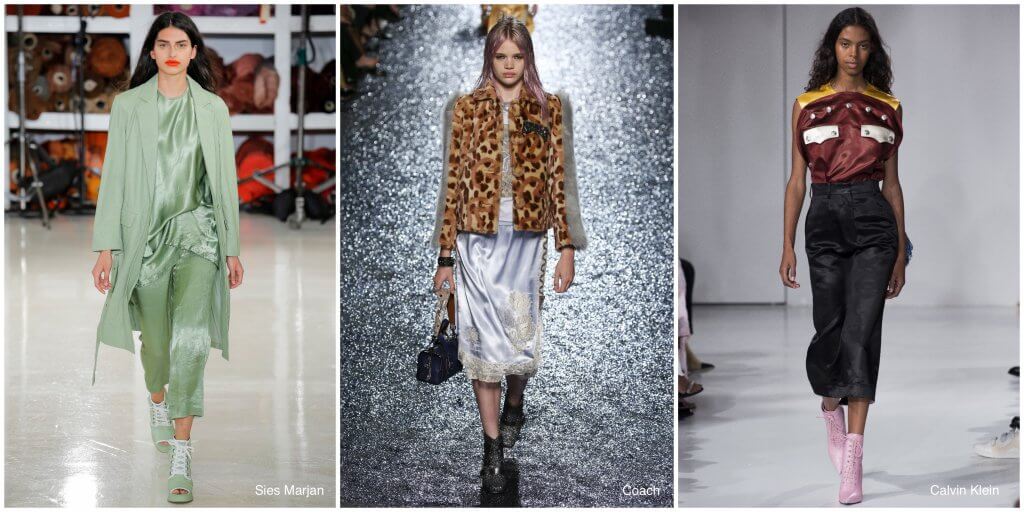 Silk and satin
The demand of this fabric on the "carrier" is that the woman must literally "pour" herself into her item of clothing (dress, skirt, etc…), which will accentuate all the progress made sweating in a gym in order to maximise the positive attention it will bring. Designers offer their creations and we take note of the challenge to rise to the occasion.
Jeans all
Fashion houses have written out a carte blanche for denim from head to toe. Decorated with stripes and tatters, worn jeans fabric is now inferior to more refined and exquisite outfits. To be honest, jeans have repeatedly undergone deconstruction and changes in cut, becoming suitable for evening wear and, sometimes, fabulously expensive when delivered by an haute couture fashion house…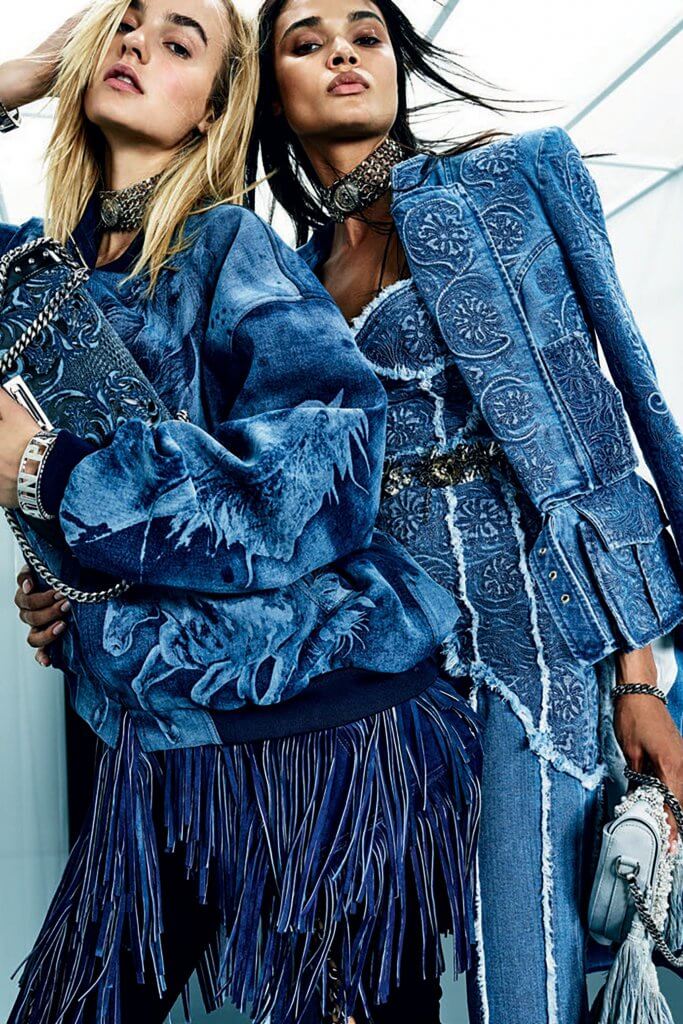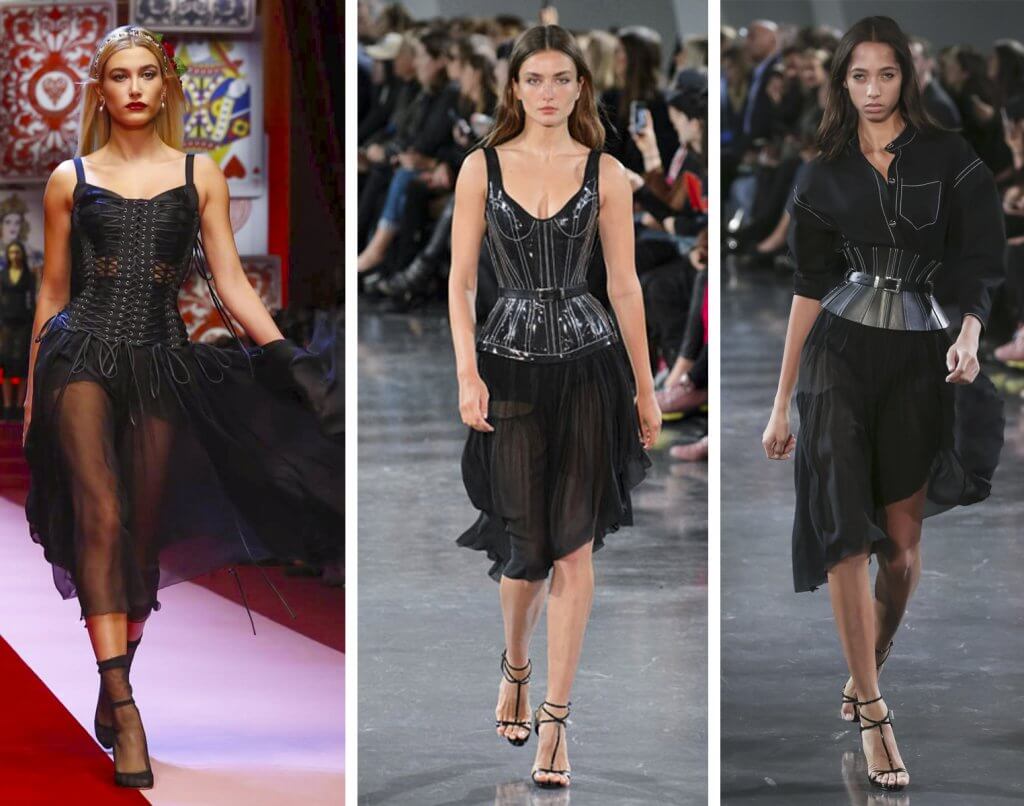 Corset
This trend is relevant from last year, but now corsets have become a real delusion. They are often worn with jackets and t-shirts, like an ironic detail, or just because you want to.
.
Total print
In the summer season, this trend was noted by all of the designers, for which this technique is more or less organic. Small or medium, any print is clearly aimed at capturing runways globally.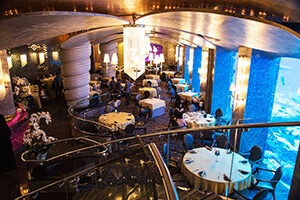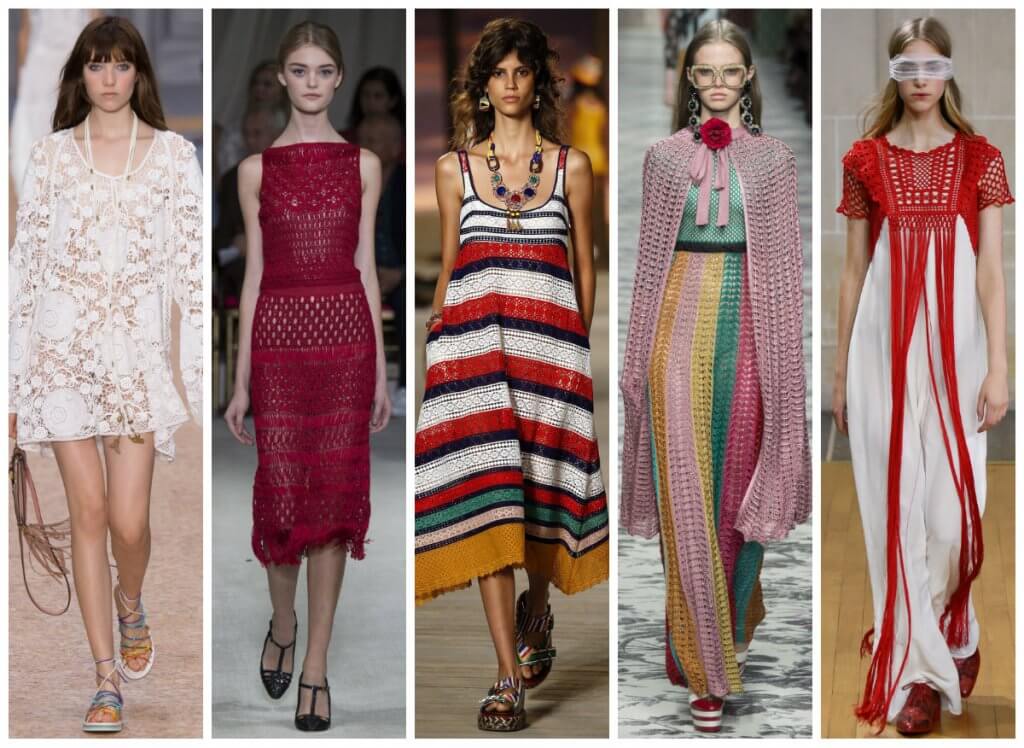 Tiny
Once forgotten in the backyard of the 70s and 80s, tiny, macramé and crocheting crochet are experiencing a second birth this summer. Do not believe that this trend is the lot of old women! Look at the collection of world designers without snobbery.
Vest
This summer urges you to add a vest to your wardrobe. Oversized or complex, the waistcoat, punk-sleeveless vest or fitted vest both demand that you learn how to wear them with style.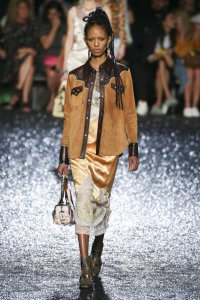 Americana
The trend for the Americana appeared a few seasons ago. The hit of this summer will be a shirt – cowboys on buttons, with a contrast edging. If you add cowboy boots, a hat or a bolo tie to the image, there will be every chance of becoming a "heroine of the westerns".
Diagonal strip
The trend for a diagonal strip may seem to many to be contradictory, but, you see, the total diagonal in the collection looks very stylish. Supporters of moderation can always confine themselves to one such thing in the image: A jacket, a skirt or trousers.
.