Treasures of the island: Lambouri winery
08/01/2018

Premiere Magazine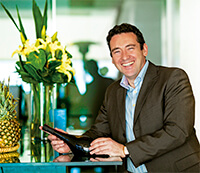 Roland Wig – the owner of the Lambouri Winery – is very fond of Cyprus and its unusual auto­chthonous grape varieties. 18 years ago, he took charge of Lambouri Winery, which developed from a Lilliputian to one of the first boutique wineries in Cyprus, with international fame to boast. In our interview, Roland Wig told us about types of local wines, special techniques of grape gro­wing and some words about popular stereotypes.
Roland grew up in Germany and has lived and worked in Cologne, Germany, Manhattan, New York (USA), and London (GB) and enjoys the good things of life. After the big cities that never slept, he found paradise on earth in the Troodos Mountains with his family.
Roland, when did you recognize that winemaking was your mission?
It was pure chance, which I never regretted. When my wife and I got engaged, her family invited us to Cyprus. I fell in love with the island and its people. I was introduced to Mr. Lambouris, the old owner of Lambouri Winery and, after seeing the little winery and having tried the wine list (at that time only 4 labels), I found out that the winery had an over 350-year history, but was closing down. There, I saw immediately the great potential that this old forgotten jewel of Cyprus could have. I knew that the challenges were quite big, as Cyprus wines were barely known outside of the island, but this challenge made it the more interesting for me.
What are the main difficulties that you face at your work?
We work only with a 100% natural product: wine grapes. The window of receiving grapes is very narrow, from August till September, and the grape won't wait for you. If you miss a day, the grapes won't complain; they just start to get spoiled or over ripen and the sugar levels get too high. As a result, the wine will not be the way you planned to have it. One more thing is if you make a mistake or something goes wrong, you cannot do anything, but wait for the new vintage to get a new chance to make great wines. Also, the weather in Cyprus is quite unique. Our grapes are from the southern slopes of the Troodos Mountains, with mild summer climate, ideal for indigenous grape varieties, but if July and August are very hot, the white grape varieties don't like it and, if we are not very careful, the wines will not be as desired. How to overcome it? Actually, it is quite easy. You have to know your grapes and the terroir.

On which wines does Lambouri Winery focused on?
At the moment, we have 11 wine labels (3 white, 4 red, 1 rose, 3 sweet wines) and, of course, our signature traditional Commandaria wine. We do experiment with different varieties; allocating micro terruaries that suit each particular variety in the best way. Our main focus is on local grape varieties because they are unique. Also, the story that you can tell with the wine is important. For example, we are the only winery in the world that is allowed to produce the biblical wine "Ya'in Kafrisin"; there you have Cyprus history of over 2000 years.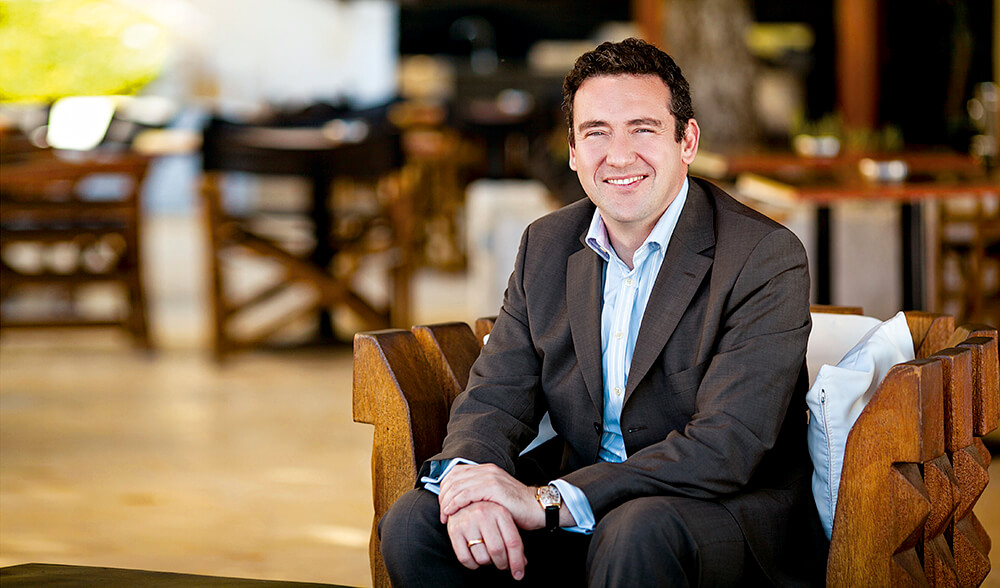 Which wine do you believe to be the flagship of Lambouri Winery?
I am sure that the wines we are known most for are our single vintage Commandarias, especially our Commandaria Apollonia. We are especially proud that our Commandaria was presented by the current president of Cyprus, Nicos Anastasiadis to China's head of state. In addition, Lambouri Winery is the only winery that is exclusively presented by Lufthansa German airlines with Commandaria at JFK airport in New York, USA, as well as in the first-class lounge of Swiss International Airline. Also, our Commandaria Legacy Diamond Edition is sold exclusively in China, with a modest price tag of EUR 3000 per bottle. Our Commandaria "Apollonia" has been named after my first-born daughter.

What are the consumers valuing in wines today?
Traditionally, in Cyprus, wines are combined with food. I think it's one of the main features of the Cyprus wines, compared to South Africa, California and Australian wines. People started to drink more wines simply to enjoy the pure wine taste, without food. Wine is becoming more fashionable with all age groups.
When a person drinks wine without food, the wine becomes the main topic for all senses. Everything becomes more evident, like colour, smell and taste. Simply put, the wine cannot hide. I personally want our customers to experience our wines for the first time unmasked; tasting the softness, freshness and the balance of tannins with aromas.
Do you produce most of the wines for the local market or export them?
Until recently, our focus had been export, with over 70% going abroad (mainly Asia and Europe). Now, we want to develop the Cyprus market, trying to get a more balanced exposure of roughly 50/50. It is not surprising that we are well-known abroad, but being in Cyprus, we are the "best kept secret", as one of our loyal customers said.
How do you plan to develop in the Cyprus market?
The Lambouri Winery has over 1200 sq m of winery over 3 floors in one of the most amazing natural surroundings in Cyprus, with a beautiful tasting room, state-of-the-art wine making facility and, 12 metres below the tasting room, we have a big cellar, housing our famous Commandaria. We would like to invite people to our winery, make dinners and involve them in the very important art of wine tastings. I can talk a lot about my wines; their uniqueness, flavours, etc., but to convince anyone that what I am saying is true, they must taste and experience Lambouri wines. To develop the Cyprus market, I need to get as many people to fall in love with Lambouri wines, just as I have so many years ago, by simply trying.
Did the crisis influence you a lot?
Honestly, the crisis did not affect us much in terms of sales. Right after the crisis, there was a period of uncertainty, but, in the end, our sales actually kept increasing. You might wonder how we managed. We have a rather strong base, we don't compromise on the quality of our wines and our prices are very reasonable. Also, it is important to have good relations with our partners and to be straight forward and fair. We consider our customers and partners to be extensions of the Lambouri Winery family.