29/12/2017

Premiere Magazine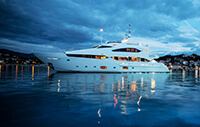 British yacht manufacturer of yachts, Sunseeker International, is one of the international market leaders in luxury motor yachts and boats. The company, founded in 1968, today produces 22 models of modern yachts and boats, with lengths from 40 to 155 feet. There is a great measure of customisation, following the tastes and preferences of the client The company aims for a refined interior, recognizable body and excellent driving performance. These are the basic principles of the company. The details of the yacht business are shared by the General Manager of Sunseeker Cyprus, Evros Symeonides, for our reader's enjoyment.
Among your hobbies are yachting and rallying. Do you love speed and do you do it professionally? What is the feeling behind the wheel of the car and at the helm of a yacht?
These are completely different things. The rally experience is a more personal enjoyment than yachting, where you, first of all, have fun, including communicating with your friends.
In rallying, you are competing and this competition is primarily with yourself, and then with your rival. Yachting is, first of all, the pleasure and relaxation that you enjoy with friends or with your family. I would say that yachting is a lifestyle and not a sport.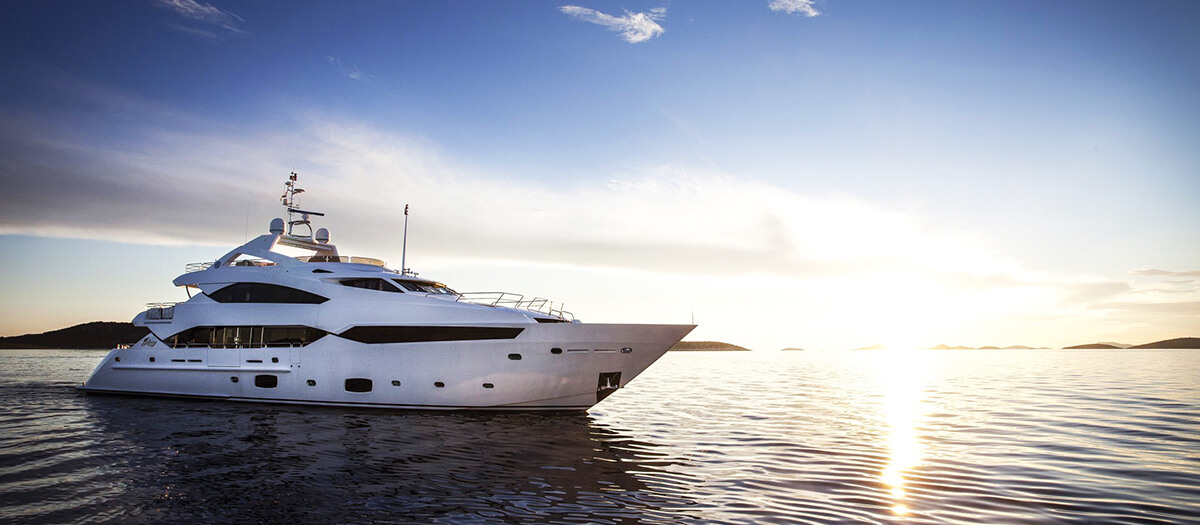 If we are talking about sports yachting, when you're on a team and success depends on your collaboration, in order to realise victory, you must have trustworthy people behind you.
You have an MBA and have spent a long time engaged in the sale and service of luxury goods. How important is a specialised education for selling or is it simply a talent?
It is very important to be as professional as possible and, of course, to have extensive experience.
Success in this market segment, as well as in any other luxury goods, is a combination of experience and education, and only with both in place can you reach the results that you want.
You are a professional sailor with 15 years of experience. Does it help you in your profession?
I have been involved in yachting since 1999. I have my own boat and, of course, I go out with our clients' boats and yachts. This is very helpful in terms of understanding what the clients want and what their needs are.
What are the specific demands of customers? It is known that many of them are famous people. Is it difficult to communicate with them?
Really, this business is very exclusive and one must adjust to each individual client. Sunseeker new yacht prices range from around 1 million to 40+ million Euros. We do however have an extensive brokerage portfolio containing wide selection of pre-owned yachts, ranging in value from 100 thousand Euros to 15 million Euros.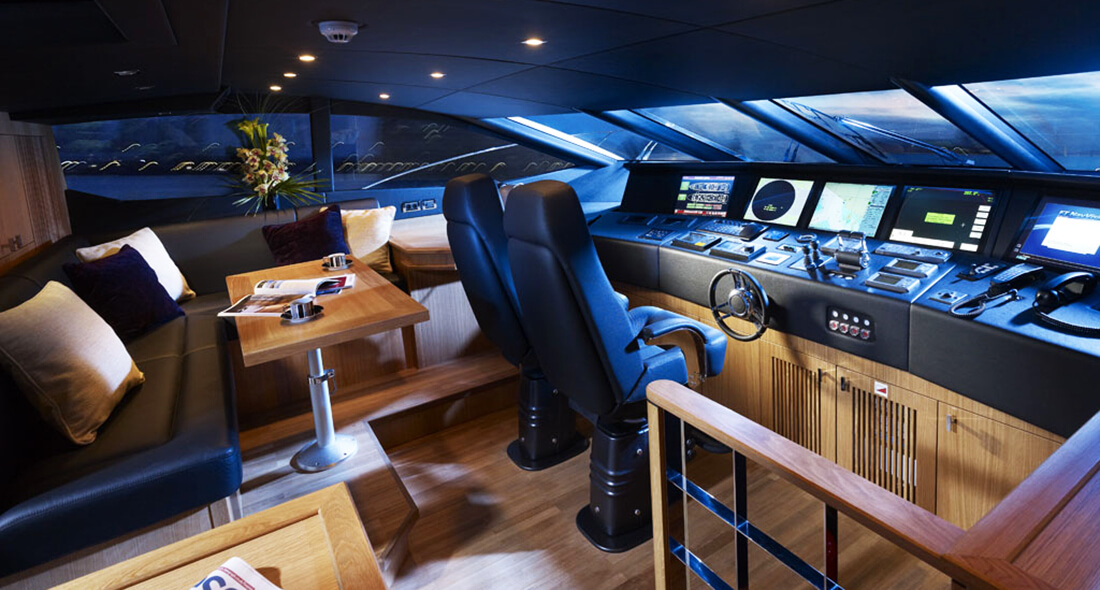 Anyone can pick up a boat, depending on their capabilities and needs, and be able to cruise around Cyprus or the Mediteranean. We are able to adapt each of our yachts to the customer needs and to make it bespoke. You can compare two super yachts which will look exactly the same on the outside, but the interior and the equipment will be completely different. This speaks volumes about the dedication of our company to create each element individually unique for each client.
I can cite the example of a customer who asked to order a yacht with extensive use of carbon fibre. It is a modern, super-light and very expensive material, which greatly minimises weight and is used for maximizing performance. This is a fairly rare event, but many customers order custom interiors, furniture, floors and so on.
How, in your opinion, does the Sunseeker yacht differ from its competitors? What models are presented in Cyprus? What is unique about them?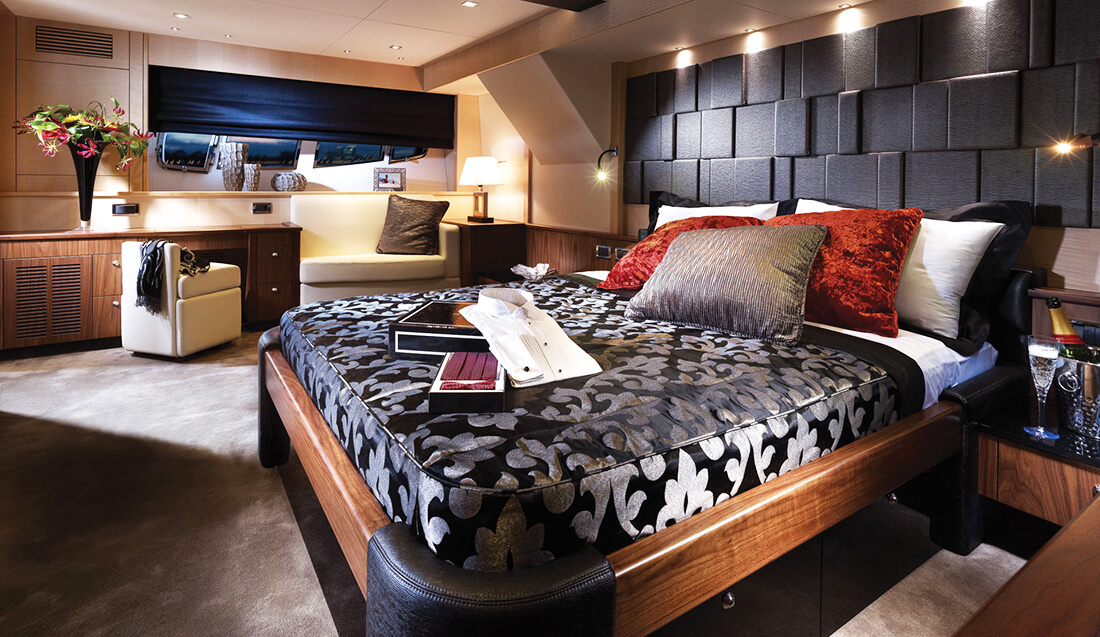 What characterises Sunseeker yachts is, first of all, the quality of materials used in its construction, as well as the actual building procedure, which is done to the highest standard. It is the best that exists on the market. The use of carbon fibre is a great example. Additionally, when you are cruising our yachts, you can feel the excellent and unique sea-keeping, giving the people onboard a very smooth ride, even during bad weather and very rough seas.
That is, superior quality and unbeatable sea-keeping. This is what characterises our yachts and, of course, the professional service provided during each stage of acquiring a yacht. Since the yachts are always cruising, we had a tri-deck Sunseeker 37m yacht berthed in the Limassol Marina for a few months, before it moved to the South of France. While the range we have berthed in Cyprus are the various "Manhattan" models (Sunseeker fly-bridge yachts), as well as various "Predators" from 50 feet upwards.
What services does the division in Cyprus offers its customers? Is there a storage service, delivery to the shipyard or a specific place of storage with other yachts?
Sunseeker Cyprus is a member of the London Sunseeker Group, which is the largest Sunseeker dealer worldwide. Sunseeker Cyprus by its principal network currently has one of the biggest individual brokerage networks in Europe. Depending on where a yacht is at any moment, we can offer the service of our group in that location. We offer our clients much more than just a sale, regardless of whether it is a new or used boat. Full service from "A to Z" is provided, including yacht management and after-sales services, technical and legal advice, yacht charter, berth sourcing and much more.
The company has already announced the release, in 2017, of the largest flagship in the line: the 168 Sport Yacht. How fast do you think the yacht will be delivered to owners?
Officially, 155-foot yacht is the largest super yacht we currently produce. This yacht was made for the former owner of a "Formula 1" team, Eddie Jordan. At the beginning of 2016, the company announced the launch of a second 155-foot yacht, sold to a second distinguished client.
Yachts of this size are created specifically for a particular client?
Yes, a super yacht of this size is made for a particular client because every detail is considered, taking into account the buyer's needs and preferences.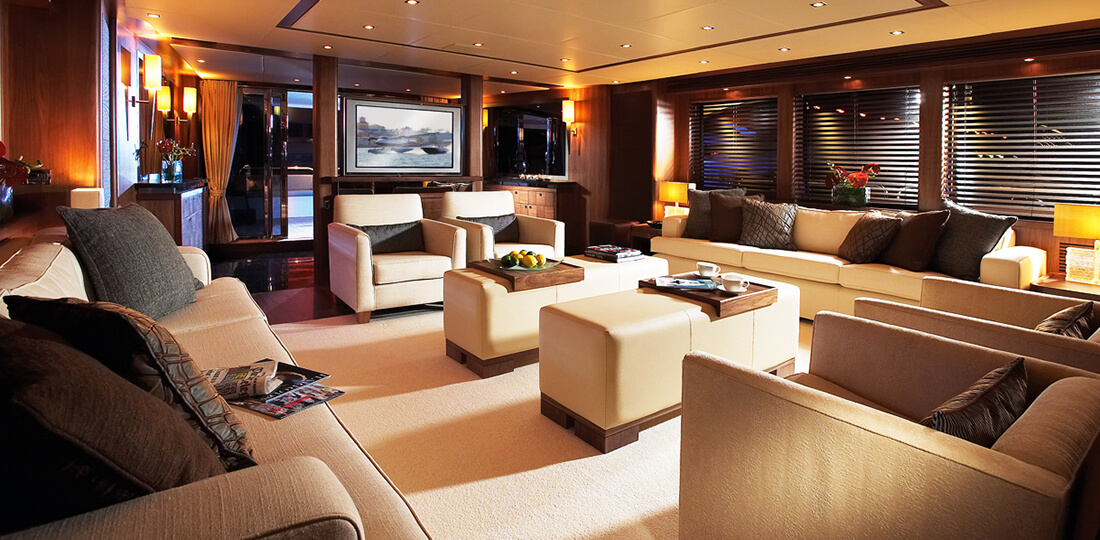 As far as the purchase of yachts, it can be seen as an investment. Ownership of a prestigious yacht carries significant costs for its owner?
Yachting is incredible fun and a unique lifestyle and I'm sure that if you try it once, you will not be able to quit.
As you know, a project has been launched to build a Paphos Marina, which will be a marina accommodating boats, yachts and mega yachts. Will this impact the development of yachting in Cyprus?
Paphos Marina will be a modern, exclusive project. Having built only one new mega yacht marina in Limassol, Cyprus did not attract many yachters from around the world. To make Cyprus a yachting destination, we must have several luxury marinas across the island, which are able to accommodate super yachts. The more of them are built in Cyprus, the more attractive destinations our island will have for those who have a yacht as a way of life. I am confident that the Paphos Marina will have a positive impact on the development of yachting in Cyprus.