"The roof of the world": The flag of Cyprus at the top of Everest!
09/06/2019

Premiere Magazine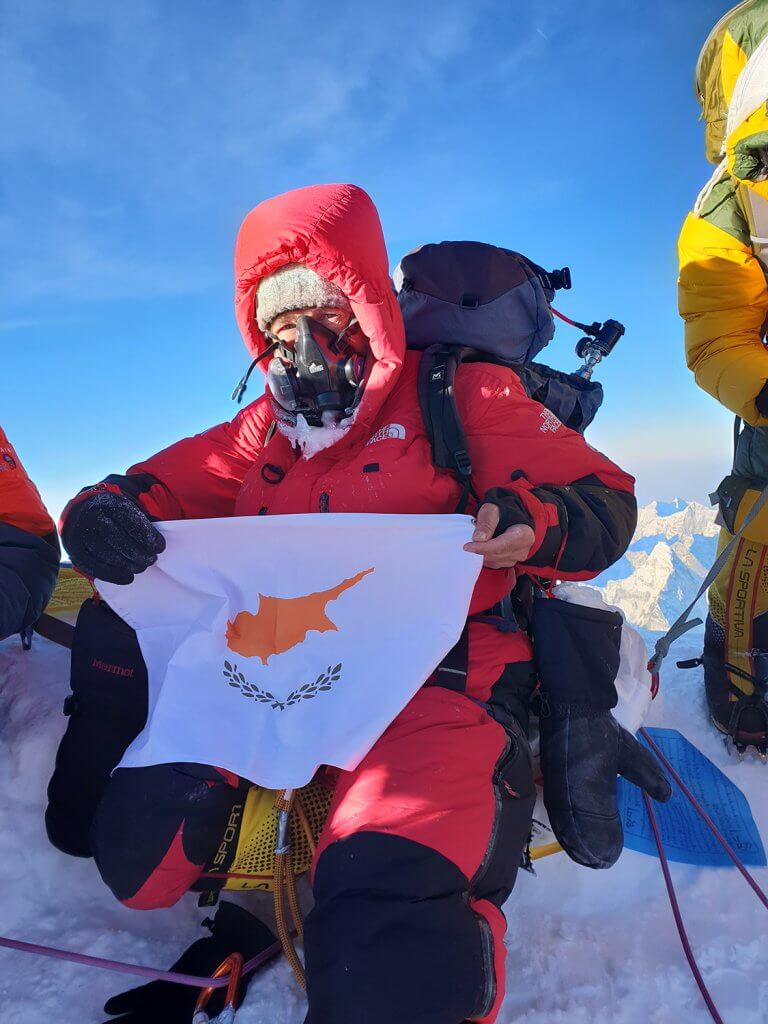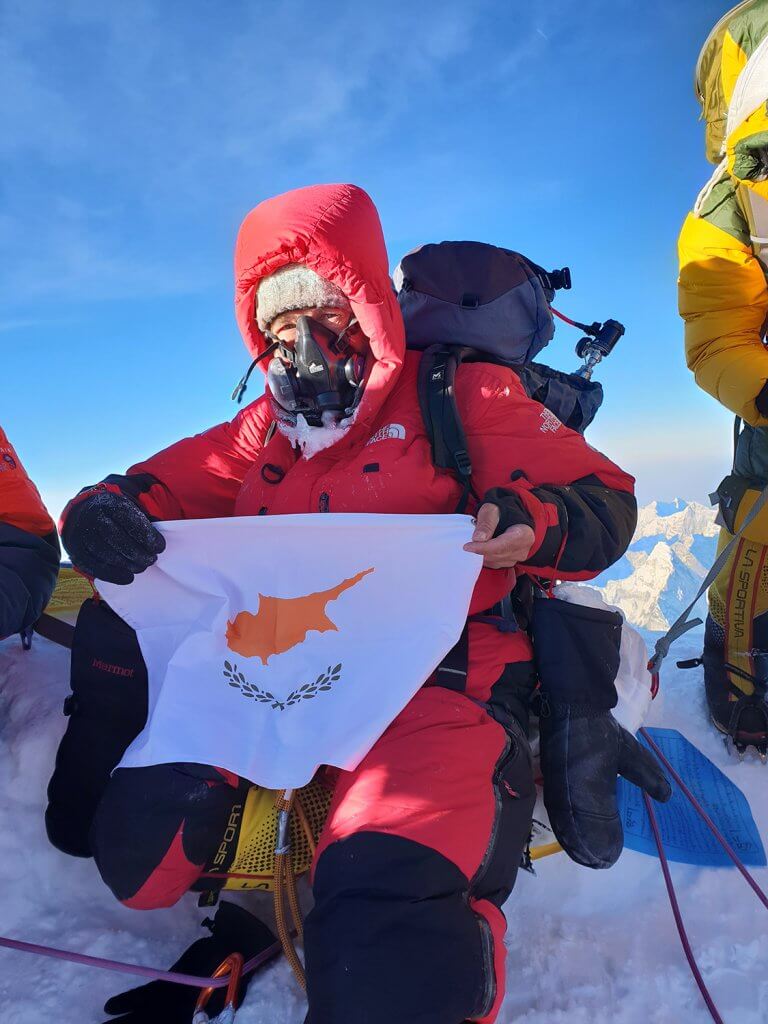 On May 24th at 05:30, our compatriot, master of sports in mountaineering, "Snow Leopard" Yevgen Staroselskiy, climbed the highest peak of the planet – Everest. He became the second Cypriot in the history of the island who succeeded. The path to the dream took Yevgen two thirds of his life, 45 days on an expedition and more than 10 hours of extremely difficult climbing and descent in the death zone.
In total, for almost a hundred years, from the moment of the first attempt to conquer Jomolungma in 1920 to December 2018 (there are no statistics of this year yet), 9,044 people were able to climb the "roof of the world". About 300 climbers died, including 13 who became victims of this spring season – one of the most deadly in the entire history of climbing to the highest point of the planet.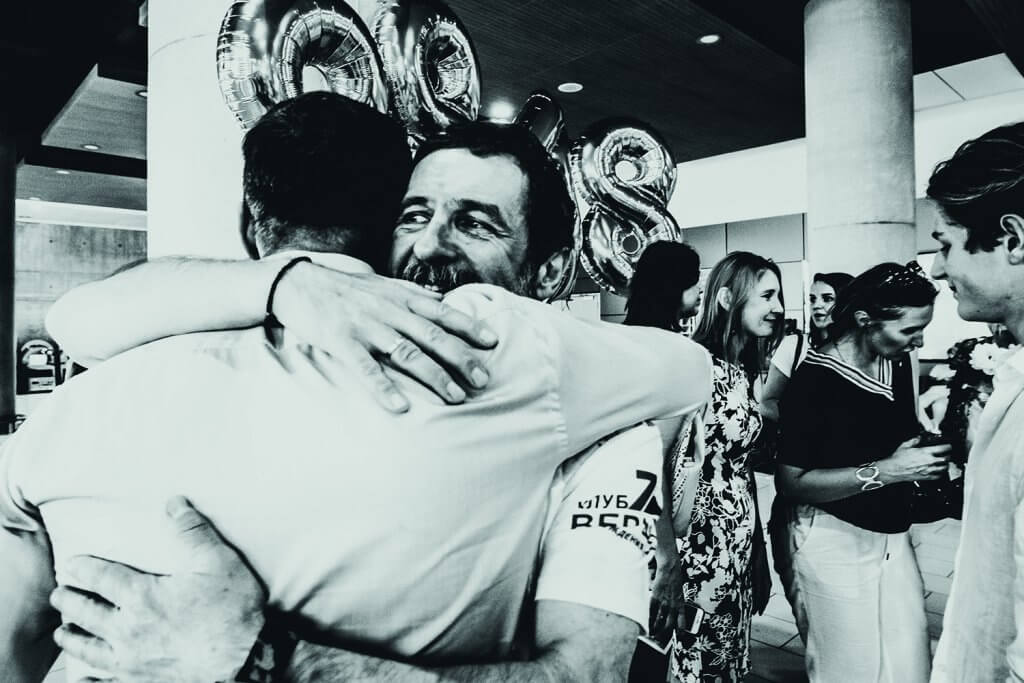 How did you get the idea to climb Everest?
I have been involved in mountaineering since 1979. For a long time, it was my profession – I taught beginners and those, who had the ranks in sport,  and worked as a guide with foreign climbers at international camps in the Caucasus, Central Asia and Pamir regions. The decision to ascend Everest came two years ago when I became a representative of the Russian club "7 Summits Cyprus". The company organizes ascents to all of the highest peaks of the planet, including Everest. I realized that it was the best time for me to do it and began to prepare. This involves serious physical training, 6 times per week, medical health check and special energy-vitamin nutrition (for which I am grateful to my friend Christos Panayides). And, finally, no matter how trivial it may seem, it is a question of finding money and sponsors (the cost of participation in the expedition is about 70 thousand dollars).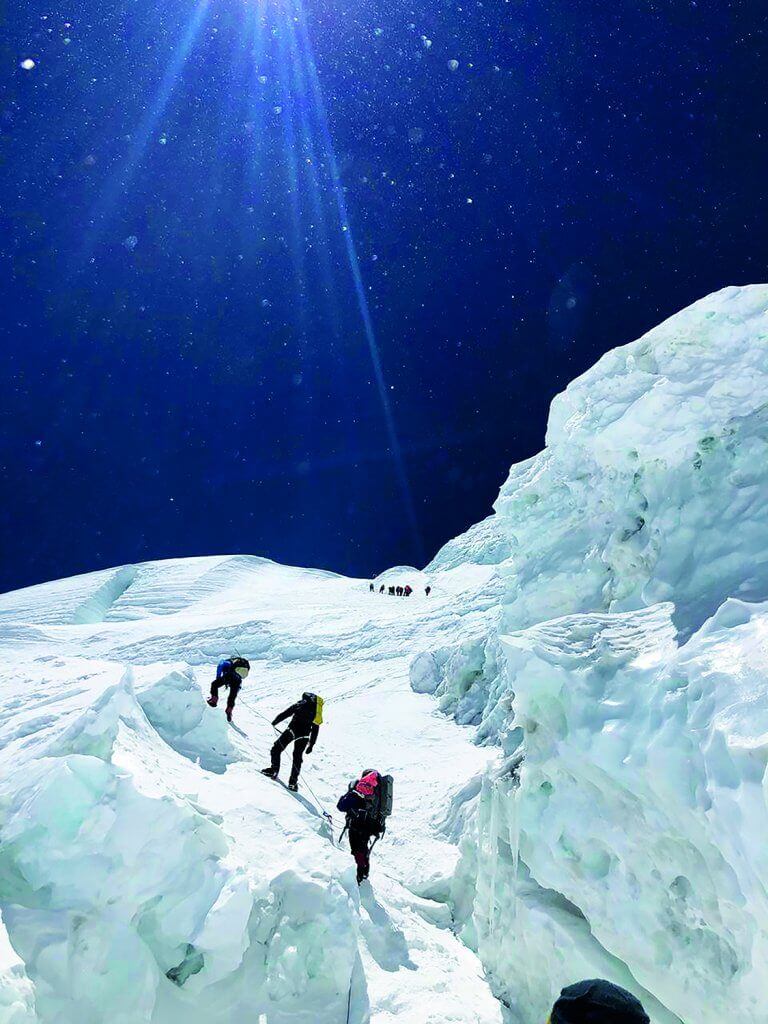 Were there any surprises or unexpected moments during the expedition?
I have a great experience of being in the mountains and, during my climbing history, I found myself in a variety of situations and I am very grateful to my coach, Yuri Ivanovich Grigorenko-Prigoda, who always taught us to be prepared to a higher level at any route. Therefore, I, myself, found Everest to be dealt with quite easily. No unpredictable events occurred. Moreover, due to the fact that I was well-prepared, knew the route and was confident in what I was doing, me and my sherpa managed to climb to the top four hours earlier than the rest of the group.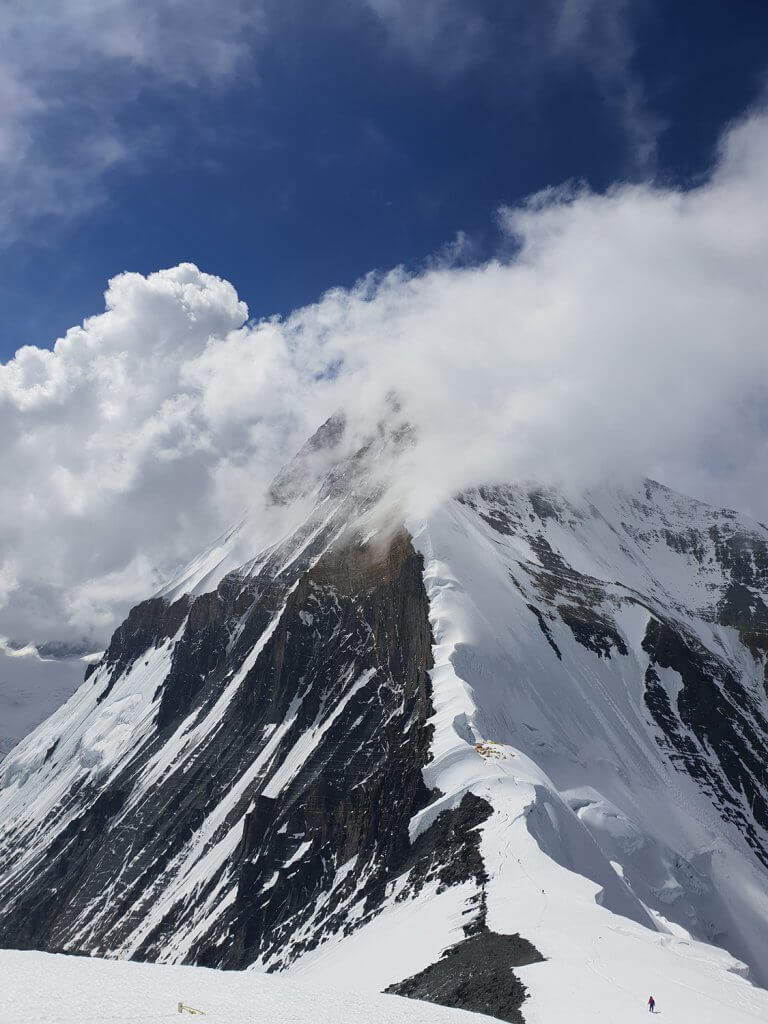 How does the ascent happen?
The ascent process is very long and requires prolonged acclimatisation. In our case, in a month and a half, it was necessary to prepare your body for a stay and serious physical exertion at a height that many have never been to before! And without having experience of high-altitude ascents, no one can know how the body will behave, even at 7000m.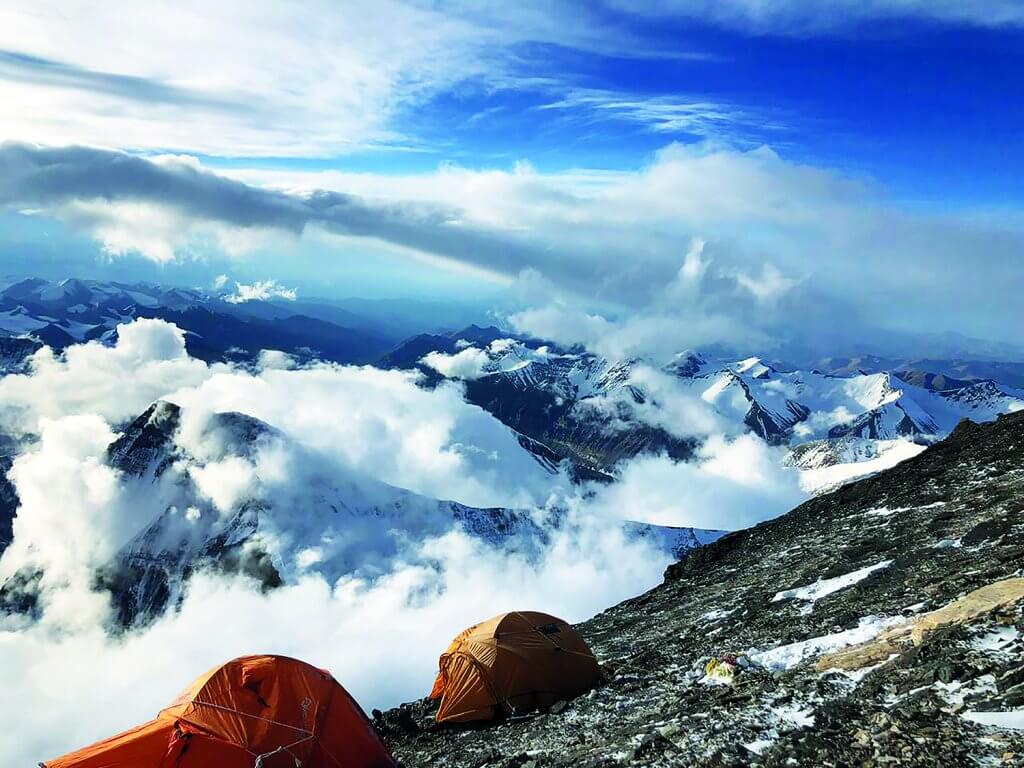 It seems that climbers do nothing but walk up and down…
Basically, it is true. Starting from the Base camp at 5200m, we gradually climb to higher camps. At the Middle Camp, at 5800m, at ABC (Advantage Base Camp), at 6400m, and finally at the North Col, at 7000m. This sharp-edged pass carved by glaciers in the ridge for some climbers becomes the end point of the journey – people do not go further. They go down and return home. But, most, of course, stay until the very end. Acclimatisation goes like this: we climb the "step", spent the night, go down. After a short rest, we climb to the next level in a higher camp, then go down again. And, when people are ready, it remains to wait for the weather window and then go to conquer the summit: through the North Col (7000m), with an overnight stay, to the camp at 7800 m. Then, assault camp at 8300m and, from there, attempt to conquer the summit. Oxygen is used above 7000 metres. During sleep, consumption is 0.5 litres per hour and, while climbing and descending, from 2 to 4 litres per hour. There are people, who try to climb without oxygen, but this requires special training and the peculiar properties of the body – it is much more risky.
This year, there were difficulties with the weather. The "window" was very short – only 2 days from the north, and a few days more from the south. Everyone tried to use this time and rushed to the top of the mountain. As a result, there were "traffic jams"! Compared to the last year, there were as many as 7 sunny days, without wind and snow, and everyone who wanted succeeded, without any haste. We had snowfalls, up to half a metre, avalanche-prone slopes and squally wind of 90 km/h that tore and demolished dozens of tents of other expeditions (hundreds of participants suffered in the south!), but we were lucky.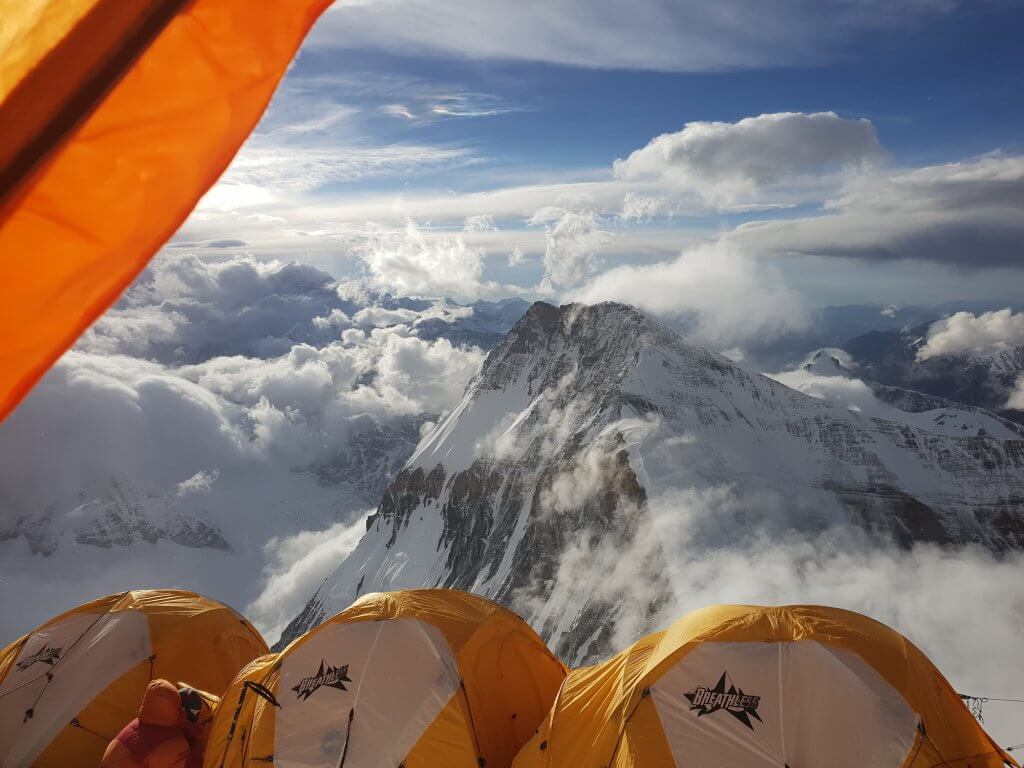 Why do so many people die on Everest?
Among the 14 eightthousanders on our planet, Everest is not at the first place in mortality: less than 7% of deaths. Compared to other peaks, which are called mountain-killers (this is Annapurna and K2), the percentage of successful ascents against the number of deaths ranges from 25 to 40% (that means, that every fourth or every second person dies). Why is Everest always spoken about? Because it is the most important mountain and it is the most desirable to climb.
People die, first of all, due to lack of preparation and incorrect assessment of their physical capabilities. Again, there are unexpected surprises, such as technical difficulties on the mountain itself. Unfortunately, not only those who devote their lives to it, but also people with big money try to climb Everest. Some people believe they can buy this trip, like any other. In fact, it is not true. Although the availability of money implies a greater amount of oxygen, Sherpa porters, comfortable conditions and a personal guide, as practice shows, people, who are not ready for serious stress, experience a state of shock and behave inadequately/ And, facing the real difficulties on the route, they can easily die from heart failure.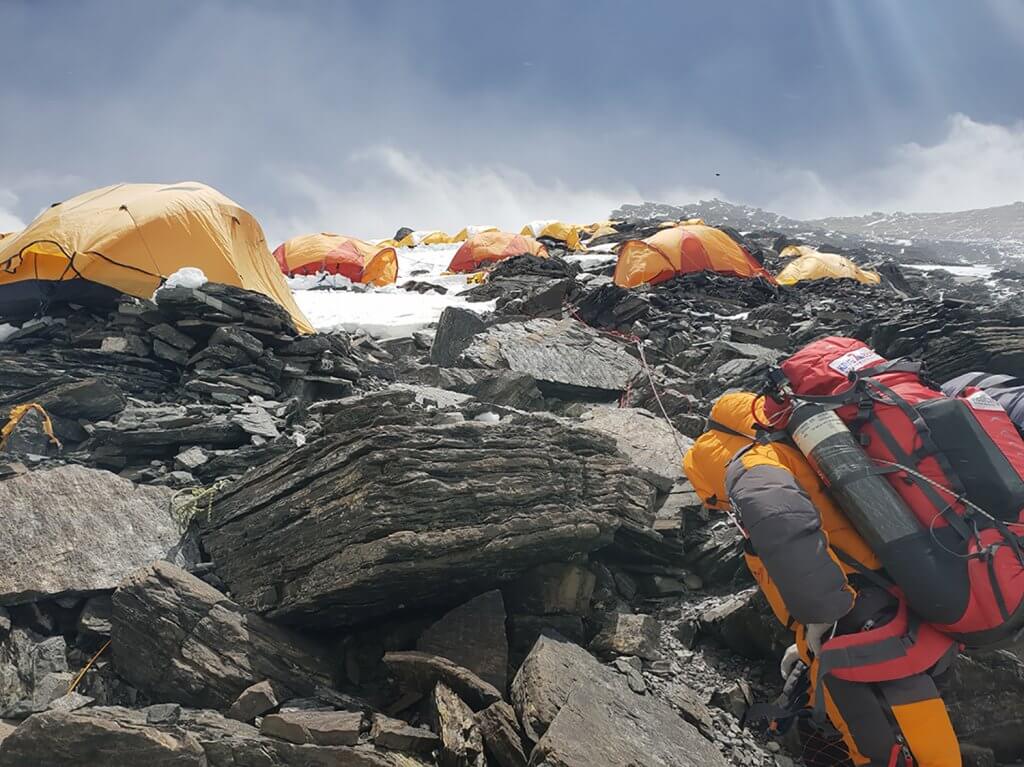 How many hours does it take to climb? Why climbers come out at night and go in total darkness with headlamps?
Our team climbed the from Tibet (China), so I will talk about the northern route. The southern route is simpler and shorter, but most climbers choose it (for example, this year, the government of Nepal issued 381 permits to ascend from the south, against 142 from Tibet. In fact, Nepal let almost everyone to climb the mountain for money, the Chinese approach this issue more strictly and ask to fill in an application and mention your high-altitude experience.
It is very important not only to climb to the top (this is 30% of success), but also to come down from it, and, to do this, you need  enough time, energy and oxygen. Therefore, climbers are trying to get out at night to be on top as early as possible, and to have more time to descend. From the assault camp at 8300m, the ascent to the top takes 6-8 hours. Accordingly, with a good condition of the ascender himself, the return is 4 more hours, for a total of 10-12 hours. But, this is statistics, and, in life, it can be different. Often, people lose time because of "traffic jams" and a large number of other climbers on the route. You have to wait – and that means wasting precious oxygen and exposing yourself to the risk of frostbite.
We faced this problem ourselves when dozens of people stand idle because of one person/ And this climber is faced with such a difficult route for the first time in his life! Add to this the height of 8500m, complex rocky terrain, a backpack of 6-8 kg and the need to regulate the flow of oxygen, to monitor the pressure and the work of the gearbox and a mask that freezes. And, of course, the most important thing is to make a decision on which your life depends: to go back or move on? When the summit is only 100-200 metres away from you, but you understand that there may not be enough oxygen to descend, you must turn back and abandon the mountain in order to save your life.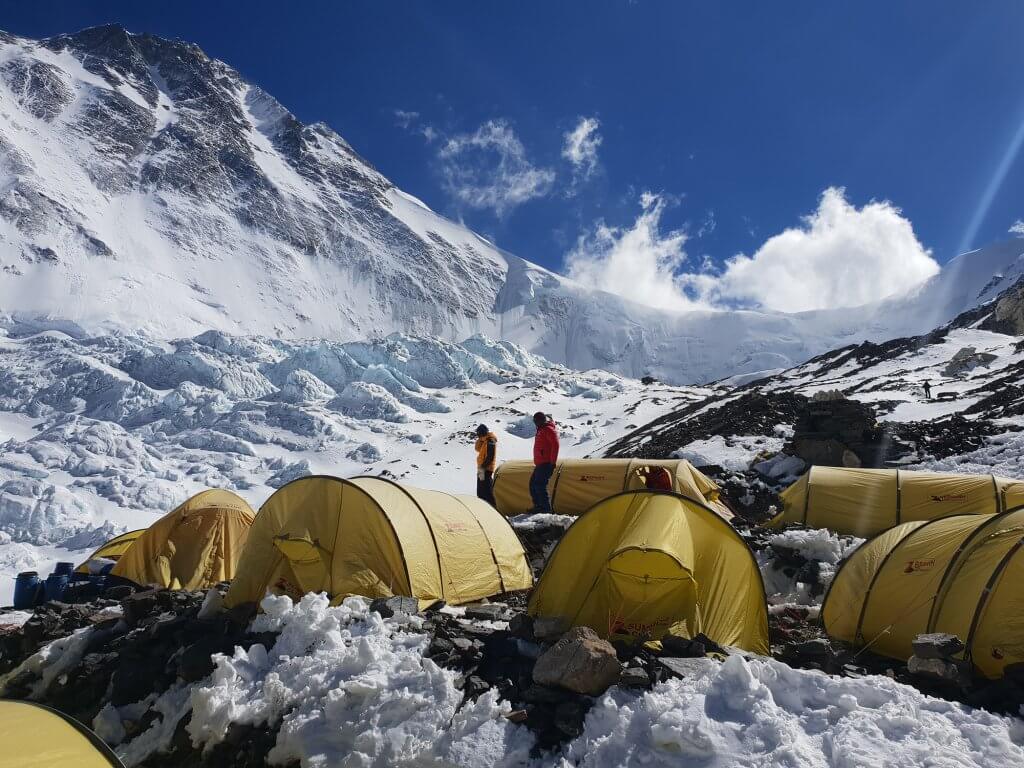 Many are interested in the question: How do people feel in the death zone?
The death zone is the height, starting from 8300m, because the oxygen concentration there is less than 30% of the required, and it is impossible for a person to stay there for more than a day – it is impossible! At this height, any organism is no longer restored, and it works at self-eating and self-destruction. It is for this reason that the climbers, after conquering the peak, are trying to descend as slow as possible – so that the body begins to receive the right amount of oxygen. Masks and oxygen are only the means to accelerate the descent. Without them, taking into account fatigue, you will go down 2-3 times slower.
We have all heard and read about dead climbers, whose bodies still lie on the mountain, and about dying people who sit along the route and no one helps them … They even say: "There is no morality above 8000 metres… "
– Y. S: It's all relative. Those people who came to the mountain and, for some reason, lost their lives cannot be helped anymore; this is their choice. And engaging in the descent of bodies in the death zone is fraught with new deaths and new losses of people.
As for mutual assistance, before approaching the mountain, the organisers give instructions and inform the participants about possible dangers. In our contract, there was a clause that we take full responsibility, and in the case of injuries or even death, no one claims on anybody. And, all the participants of the ascent understand: you can and you should only rely on yourself.
About the fact that people pass by, this is not quite true, and often many people try to help. If you have spare oxygen and medications, you can share it, give a person some tea and show how to reach the camp. For example, we climbed in two stages and our first group, because of traffic jams and strong wind on the route, descended into camp at 8300m only by 7 pm – it was dangerous; another hour and it would be dark. And, all the time, we were in touch with them on the radio and we were ready to meet them halfway, although we, ourselves, had to go on the route to our ascent on this day at 10 pm. Therefore, one cannot say the people indifferently pass by, kicking those who feel badly. People help doing their best. And it happens when people refuse to climb in order to help another person to go down. We were lucky – we did not meet anyone suffering on the way, and no one died before our eyes. And, in the first group, there was such a case – a member of the other team fell through the difficult rocky part of the route – the so-called "second stage". The man died on the way down – either he suffocated, because the mask slipped, or he died of a heart attack – nobody knows, but it was impossible to help him. Therefore, they pushed him aside and continued climbing.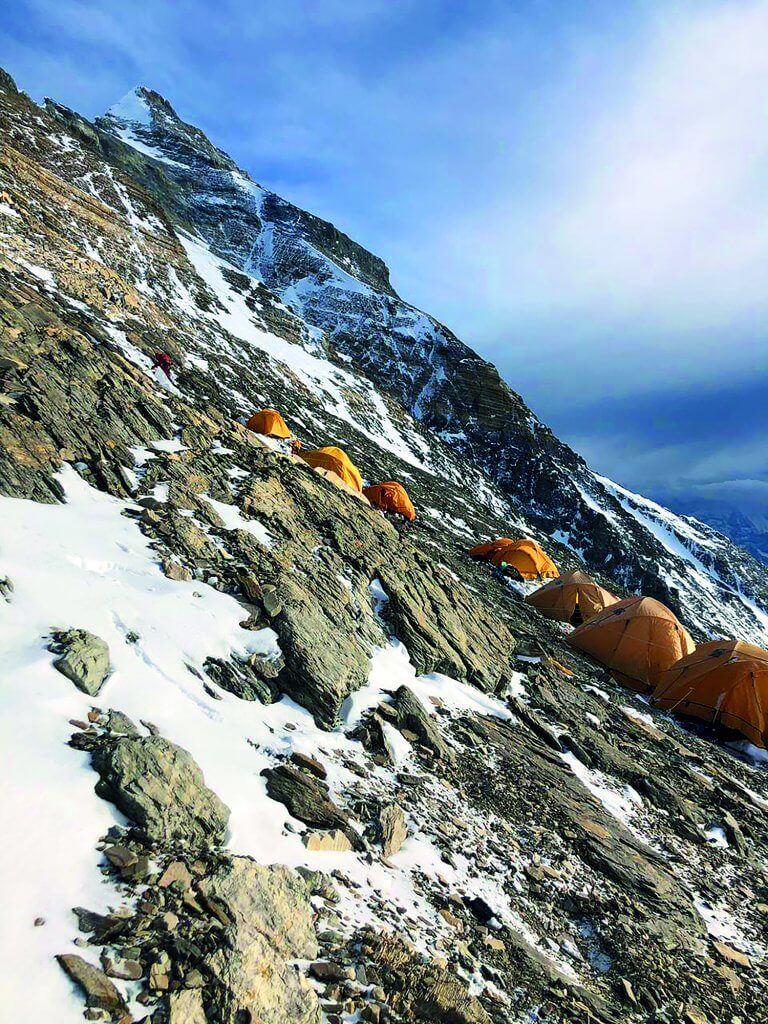 How much time did you have to stand on top?
We climbed to the top at 05.30 – it was already light, the sun rose at 05.05 – and we spent "on the roof of the world" from 10 to 15 minutes. Firstly, it is very cold there (according to the forecast, it was minus 40C, but it felt like it was minus 50). Secondly, it was necessary to leave faster – to save oxygen and time for descent and to allow other participants to ascend, although nobody breathed down our neck. A group of 10 Chinese climbed to the top with me and my sherpa – it was a bit crowded. Everyone was fastened to the rope railing not to fall down.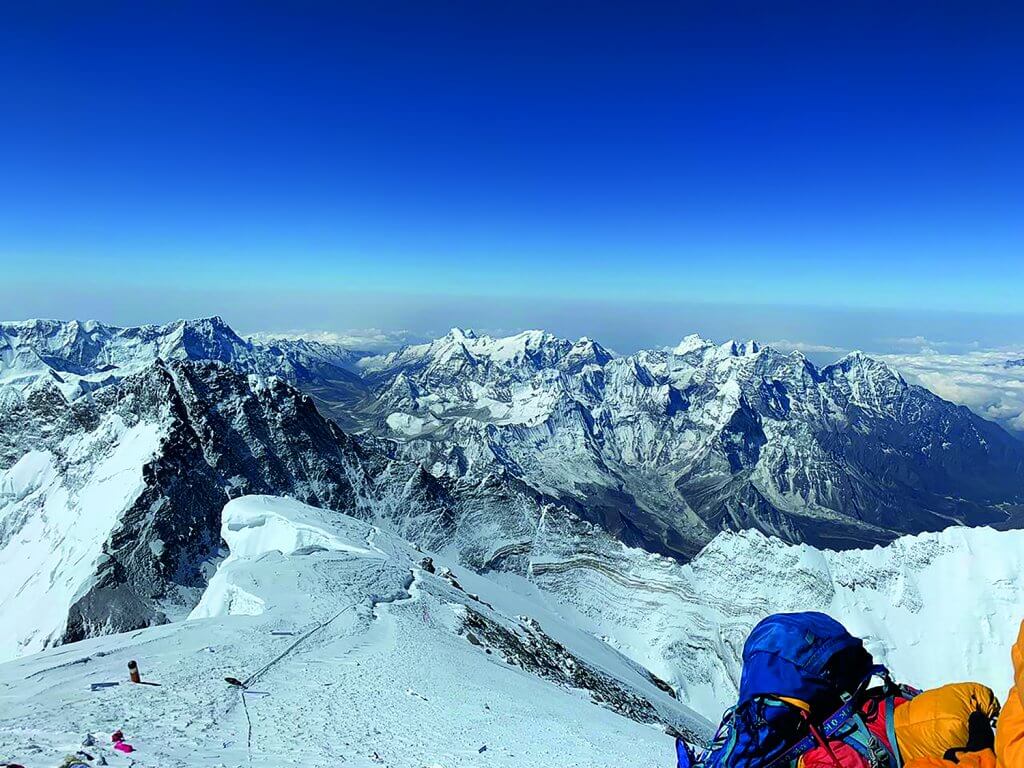 Standing on the top, what did you manage to think about: to blow, spit or make a wish?
We took pictures of flags and hugged. There were stunning mountain landscapes around, but we didn't manage to shoot a panorama: because of the cold, the camera was able to make only a few shots, and then it discharged. We had a second camera, but no strength to get it!
And, thinking about something else…? Awareness comes later – when you have already gone down, you sit at the camp and drink your tea…and suddenly you realize – you succeeded!
P.S.
I know that many people followed the expedition on Fb, on the Russian Wave radio programs and the pages of the Cyprus media. I want to express my deep gratitude for the support that I felt during the whole ascent! Thanks to my colleagues, my family and my sponsors – RCB Bank, Creative World Foundation by Vyacheslav Zarenkov, Skanestas Investment Limited, Law firm Yiannis Georgiades & Partners, Star Music Events, Alexey Gubarev, Sergey Tyulenev and many others, as well as to all of you!