Lebanon: Mix but don't shake
25/02/2020

Premiere Magazine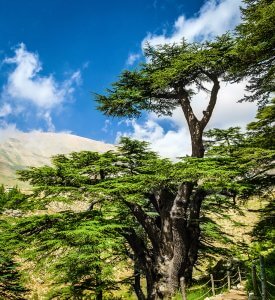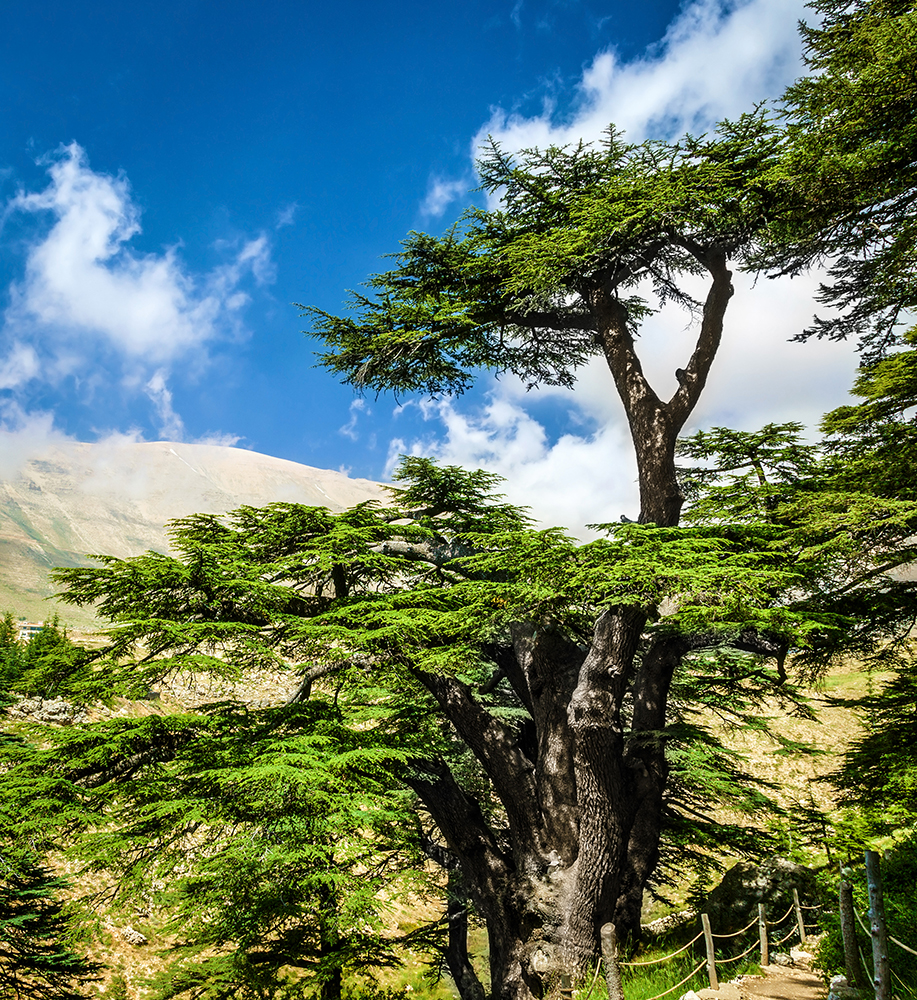 Lebanon: Mix but don't shake
The flight time between Larnaca and Beirut is just 26 minutes, with a mere 180 kilometres separating Cyprus and Lebanon. A tired traveller cannot expect a meal on board, there's simply no time for that. The flight attendants just about manage to provide passengers with a beverage. Shortly after taking off and gaining altitude, the aircraft begins its descent in preparation for landing. I rejoice at the lights of Beirut that appear below – I'm back in Lebanon! I have been here more than ten times and even lived here a while but, every time I come back, it's a great pleasure.
Where is it?
Lebanon is a small Middle Eastern country, bordering with Syria in the northeast, with Israel in the south, and met by the Mediterranean Sea in the west. People far from Middle Eastern realities often confuse Iraq with Iran, Cyprus with Crete, and Lebanon with Libya. So, alcohol, tobacco and, oh the horror, pork, are freely sold in Lebanon. In Libya, located in North Africa, some 2,000 kilometres from Lebanon, the transport of pork and any of its derivatives – even pigskin products – is strictly prohibited, almost with the punishment of death. It's worth keeping this in mind!
Regarding Lebanon, perhaps it's worth starting with the history of this long-suffering land, because it is everywhere here: with roadblocks in the middle of shopping streets, barbed wire at schools, dilapidated buildings with gaping eyesores of empty black windows left since the last civil war which lasted for more than 15 years and ended in 1990. During the war, tens of thousands of Lebanese were killed, and hundreds of thousands emigrated.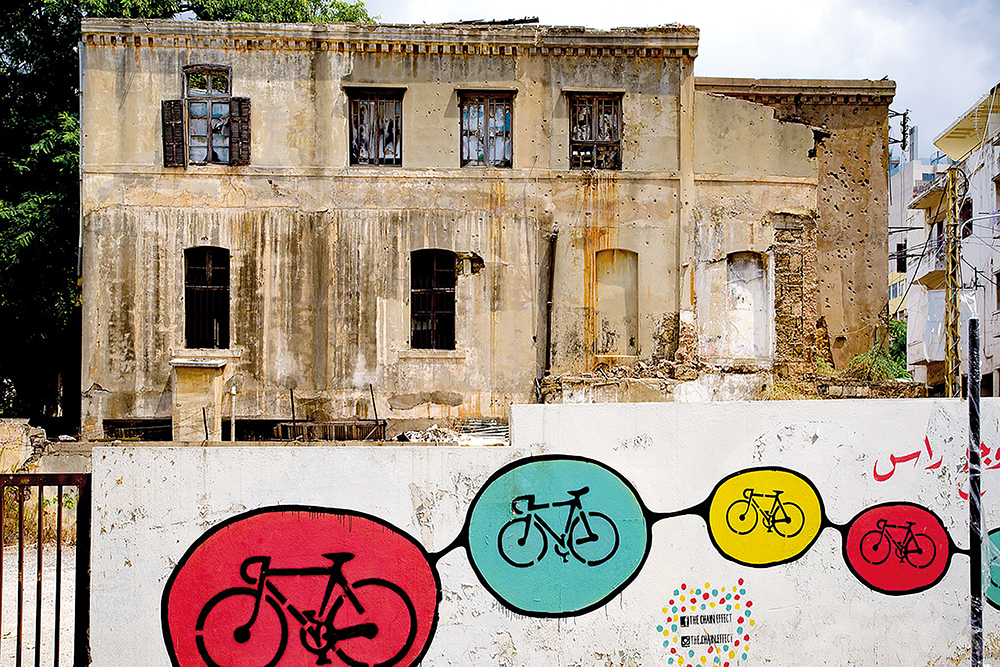 In Lebanon, tensions still flare from time to time, so some cautious friends do not really understand how you can travel to a country where someone is at risk from time to time, which is why I tend to only tell my mum about my travels after I get back. I'm probably a fatalist, but after traveling to the session in Vladikavkaz through Chechnya to the dashing 90th semi-abstract Lebanese terrorists, they're somehow not very scary, yet the ratio of 'terrorist vs. civilian' in Beirut will be lower than at the Grozny bus station in 1995.
And yet, after the bombings in Brussels, Nice, Paris, Barcelona and other European cities, there is nowhere in the world where you can feel completely safe. So, fatum. Or, maktub.
In the Middle East, where terrorism is part of harsh everyday reality and people are used to being on their guard, everything is carefully checked, such as bags at the entrance to a shopping centre, cars, luggage and suspicious people. At the same time, Beirut is actively building up, and the cost of housing in this troubled and far from comfortable city is staggering.
A spacious apartment with three bedrooms in a new house in a good area costs between $1.2 million and $1.5 million. For this money, you can buy a villa in Nice with a much lower risk that it will, one day, fly into the air. In general, it seems that the destruction and construction of buildings are uninterrupted here. Some unspoken symbiosis of martyrs and construction companies.
The Millennium building is the pride of Beirut. It was designed by French architect Jean Nouvel, who also designed the Louvre in Abu Dhabi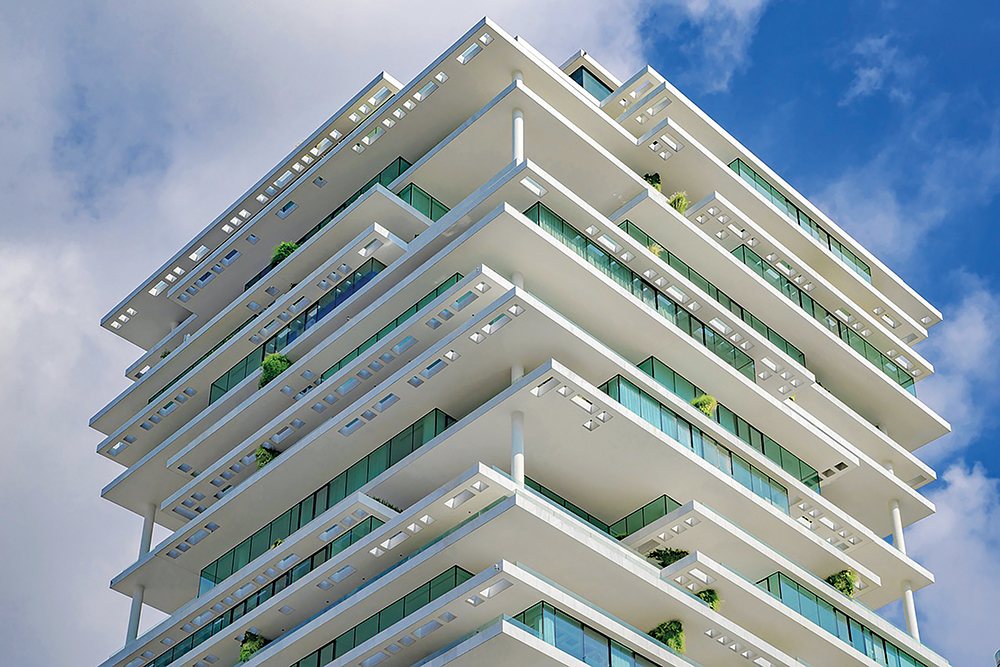 Why do we love Lebanon so much?
Mountains, nature, eastern markets and ultramodern malls, hospitality and warmth of people, cosy cafes, nightlife, fun until the morning on the gemstones street of Gemmayze, the most delicious food in the world, sunrises and sunsets. Then there are the unique Jeita Grotto caves which leaves an indelible impression on the Valley of the Cedars, where relict Lebanese cedars grow, some of them thousands of years old. Cedar is a symbol of Lebanon and is depicted on the national flag.
The stunning Baalbek (the ancient Greek city of Heliopolis) where a grandiose ensemble consisting of the temples of Jupiter, Mercury and Venus remain in ruins.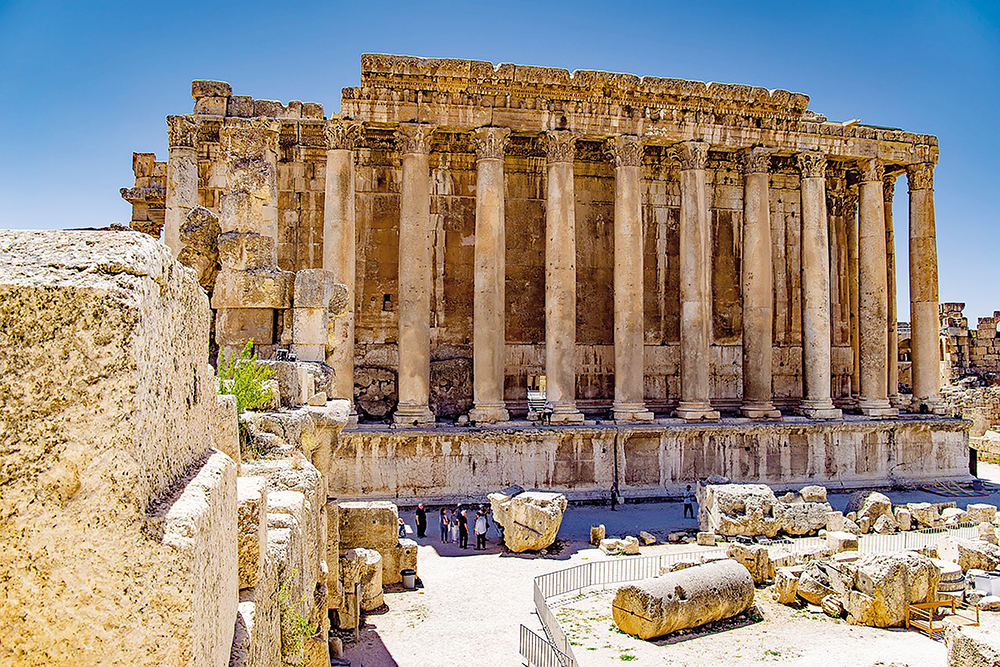 Here, on the land of ancient Phoenicia, is the cradle of civilisation – Byblos. The first settlements appeared here 7,000 years ago. Byblos is considered the birthplace of papyrus, hence it was delivered on ships to Greece and other countries.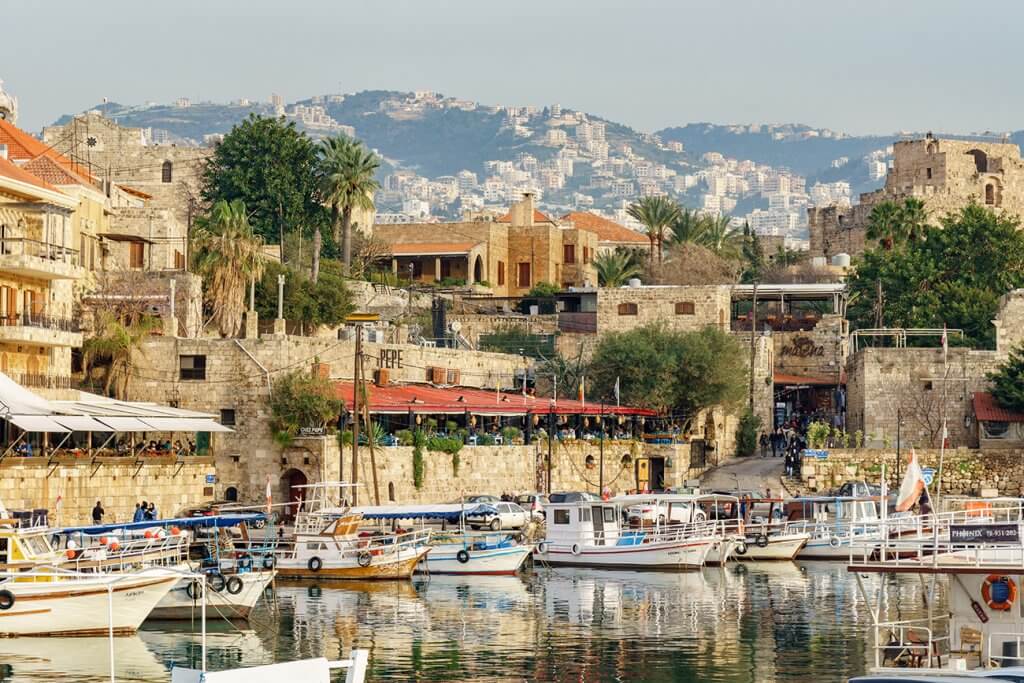 Then there is the capital, the "Paris of the Middle East", never sleeping, always bright and cosmopolitan, contrasting, openly shabby in places, but invariably charming – Beirut.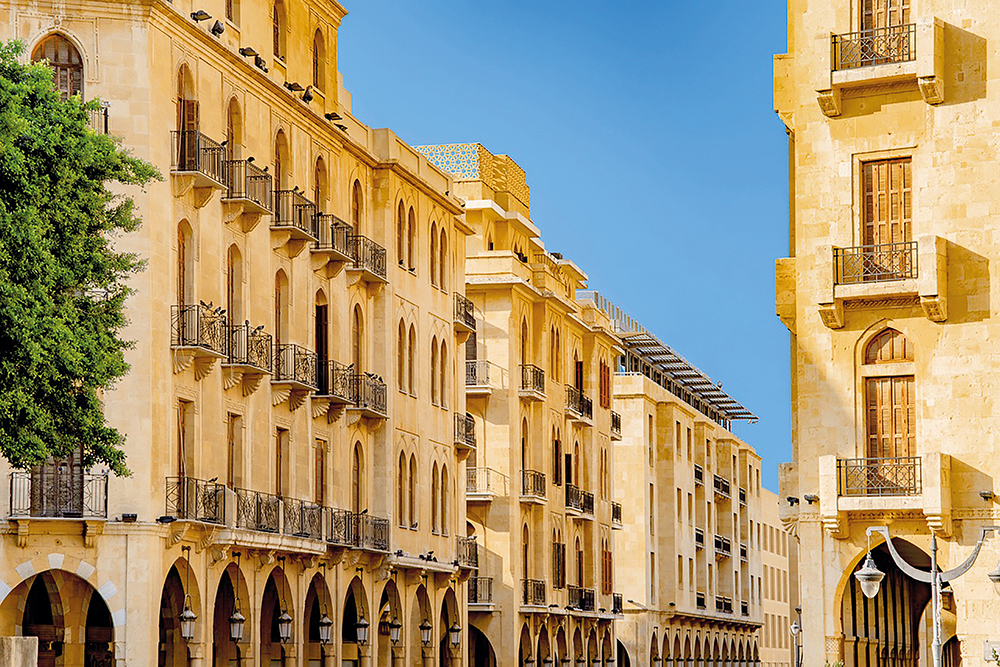 The pigeon rock in Raouche is the main attraction and symbol of Beirut, its postcard. Restaurants and cafes line up on the promenade, and there is no better place in the world to slow down, let go of worrying thoughts, sit comfortably in a comfortable chair and enjoy the sunset.
Lebanon is a colourful carpet woven from ethnic groups, religions, languages and dialects, as well as tastes and smells on the canvas, into which East and West, French gloss and the brightness of Arabian mosaics are organically merged. Lebanon is a real melting pot of races, nationalities and religions which create a miniature world.
There is everything you need for happiness: mountains, sea, mild climate, fertile land, ports and access to the sea. Over the centuries, bloody battles have been fought over this land, and brief periods of peace and prosperity were replaced by the troubled times of fratricidal wars and the attacks of foreign conquerors.
Lebanon is a country with a rich history, huge potential and an uncertain future. And the clash of contradictions. This is an Arab, but at the same time a Christian country, where luxury hotels coexist with begging refugee children, beauties wearing lace and rhinestones in convertibles alongside (presumably) beauties in black abayas. In one image, a church and a mosque stand side by side. There are excellent ski slopes which are a 30-40-minute drive from golden sand beaches with blue waves of the Mediterranean Sea. And there is a statue of Christ on the mountain, almost like in Rio de Janeiro.
There is also a noteworthy cuisine – trying it at least once is all you need, even if you die from gluttony, along with the amazing Lebanese wine, Château Kefraya.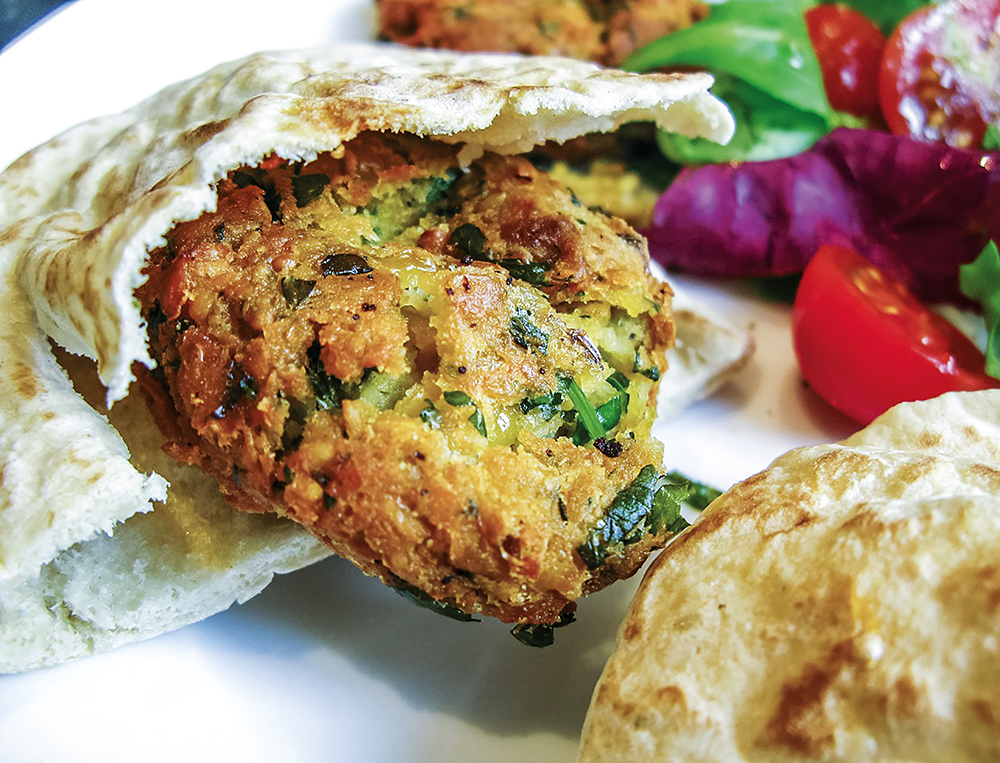 Here you can have a taste of street food at ridiculously cost, such as saj bread – a thin bread baked in tandoori flavour with aromatic zaatar made up of Jordanian thyme and olive oil – along with a glass of refreshing freshly squeezed pomegranate juice. Or, you can go to a proper restaurant and pay for dinner where the order will be greater than in any luxury establishment in the eighth arrondissement of Paris. But unlike in the French capital, it will be an unforgettable gastronomic experience – the chances of running into poor-quality food in Lebanon are minimal. They know a lot about quality products and how to prepare them.
On a sunny winter's day, you can watch the crack of dawn in the mountains, go for a ski and then, half an hour later, get to the coast, swim and sunbathe, and in the evening admire the sunset with a glass of wine, sitting in a restaurant on the beach in Byblos and watch the sun gradually descend into the sea.
For centuries, the territory of modern Lebanon has been part of various countries and empires. The area of ​​Lebanon is only 10,500 km2 – just four times the size of Moscow. The population, according to various estimates, is between 4.5 and 6 million people. About 1.5 million people live in the capital, an area of ​​just 20 km2. There is no exact information due to the constant migration and uncontrolled influx of refugees.
The territory of Lebanon as part of Greater Syria was under the Ottoman Empire for four centuries, from the 16th until the 20th century. From 1926, Lebanon was a separate territorial unit under the control of the French mandate of Syria. This lasted until 1943, when Lebanon gained independence.
In Lebanon, a unique political system operates – confessionalism. State power is organized in accordance with the division of society into religious communities in order to ensure more or less equal access to supreme power for all religious denominations.
The president of the country should be a Maronite Christian, the prime minister should be a Sunni Muslim, the parliamentary speaker should be a Shiite Muslim, and Christians and Muslims should be equally represented in the government. When this system was developed, such a division of the political pie was based on the demography of the country at that time. With the huge influx of Palestinian refugees, the decline of the Christian population and a growth in the Muslim population, the proportions have long changed. Therefore, a population census is not conducted, which could be the beginning of the end for this system and a catalyst for a new war.
It has long been clear to everyone that the Muslim population prevails, and the Christian population is gradually declining. A census could shake this fragile balance. There are fears that if Lebanese Muslims see documented evidence of their numerical superiority, they will demand more rights and this will inevitably lead to a new war, and Lebanon has seen enough of them in its lifetime.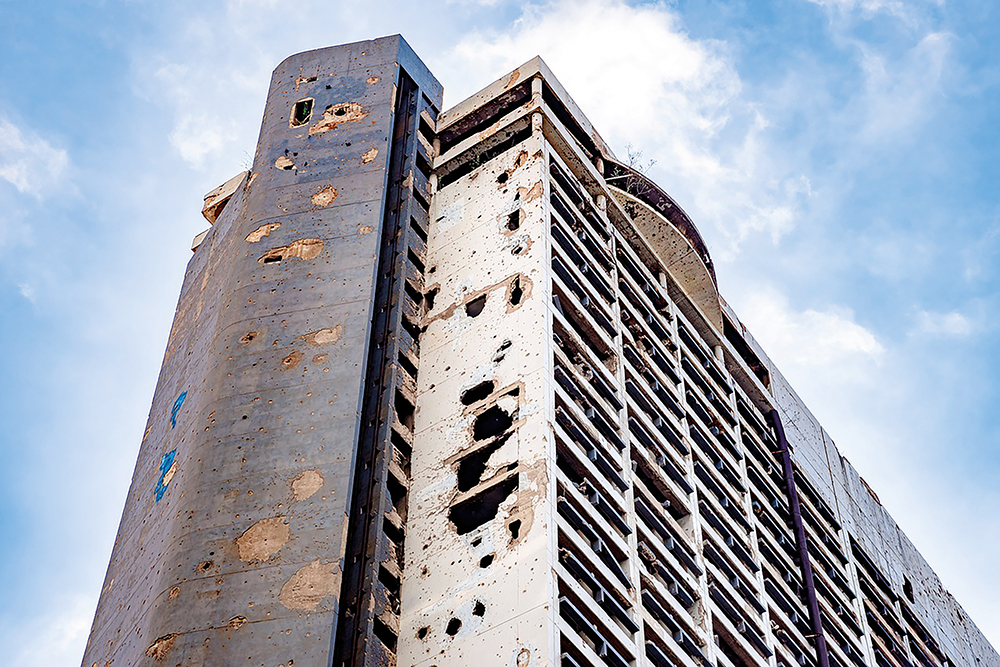 To mix, but not to shake, is the secret of a fragile world in this explosive region
What does the average person know about Christianity and Islam? Christians are Orthodox and Catholics, right? Well, there are still Protestants. And Muslims are either Sunnis or Shiites, right? Ah, if only it were that easy. In Lebanon, people of several dozens of nationalities and 18 faiths reside.
The largest Christian denomination is the Maronites, followed by Greek Orthodox and Greek Catholics (Melkites), while Lebanese Armenians are mainly parishioners of the Armenian Apostolic Church, followed by Syro-Jacobites and Syro-Catholics, and there are also Armenian Catholics. Muslims are probably represented in the greatest variety – in addition to the Sunnis and Shiites, who are divided into Alawites and Ismailis (Shiite movements), there are also Druze, Zeidites, Khaysanites and Sheikhs, not to mention the Jafarite madhhab (yes, it's also the first time I hear of them too).
In general, everything is so mixed up in Lebanon that it's extremely difficult to figure it out, but on the whole, you can navigate along the "watershed line", which is Syria. All political parties and movements, among other obvious differences, are divided into pro-Syrian and anti-Syrian.
For example, Sunni Muslims united in the anti-Syrian Movement for the future. Their political opponents are the pro-Syrian Shiite organizations Amal and Hezbollah. The main parties of the Christian community are the Free Patriotic Movement (right-wing nationalists), Kataeb (Lebanese Phalanges Party), the Lebanese Forces, the National Liberal Party and the Marada Movement. The pro-Syrian positions are held by SPD and Marada while the anti-Syrian positions are held by phalangists, Lebanese Forces, and national liberals. The Freedom Front movement advocates the consolidation of Christian political forces. Are you still here, dear reader?
In each ethno-confessional group of Lebanon, there are parties that act from both pro-Syrian and anti-Syrian positions. At the same time, Christians generally support Shiites (and, accordingly, Hezbollah), and their parties enter into an alliance against the Sunnis.
The confessional-clan division of Lebanon is geographically reflected: adherents of one clan, as a rule, compactly inhabit a certain area.
Campaigning happens in Tripoli, the country's second largest city located in northern Lebanon, near the border with Syria.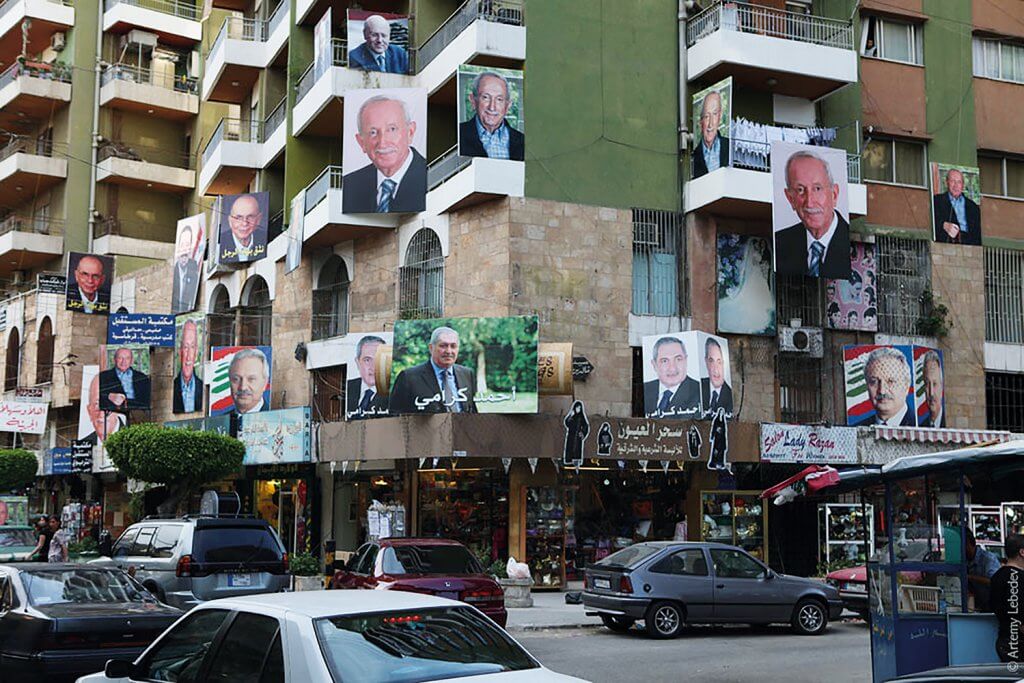 On one of my visits to Lebanon, I asked my friend from Beirut to drive me to the Hard Rock Cafe as I collect their t-shirts from the cities I have visited. A friend looked at me and said gloomily: "There used to be a Hard Rock Cafe in Beirut, but now it has gone. Now we have Hezbollah Cafe." I introduced myself in a hypothetical t-shirt with the image of Hezbollah leader, the respected Hassan Nasrallah. This topic has long served as an inexhaustible source of fun.
To be continued…