09/06/2019

Premiere Magazine
From the traditional hammams in Morocco to the world's largest spa resort in China, golfscape reveals 8 of the best golf spas from around the world.
Golf courses around the world are filled with outstanding facilities, ranging from exquisite restaurants to harmonious spas. With that in mind, there's no better way to revitalize after a challenging 18 holes than by having a soothing and relaxing treatment. So, bring your mind, body and soul to one of these exceptional golf spas for a well-deserved and memorable escape.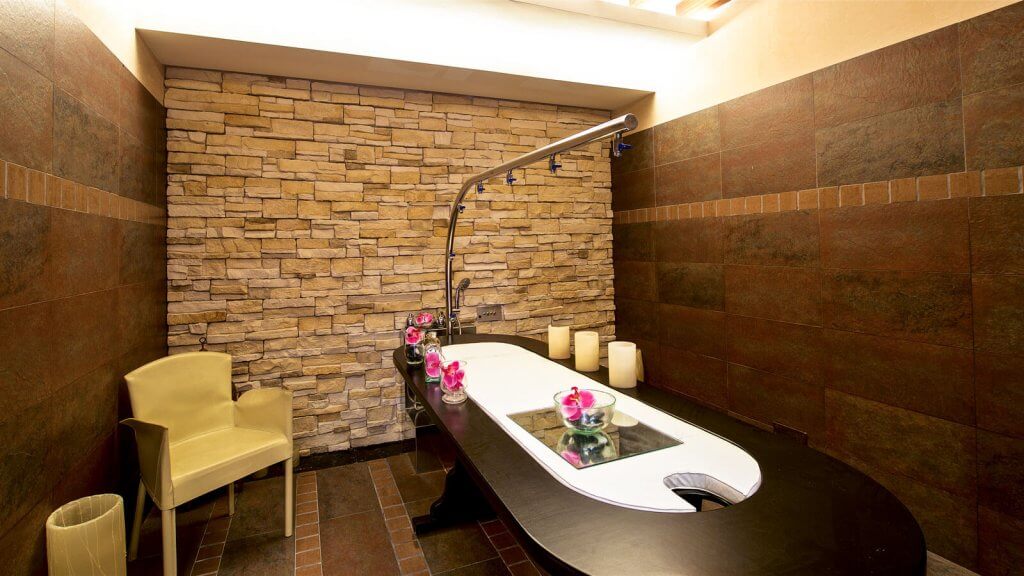 Rio Real Golf & Hotel, Marbella, Spain 
Rio Real is the perfect combination of playing world-class golf and rejuvenating one's wellbeing. Not to mention, the wellness centre offers plenty of therapeutic treatments, keeping you eager for your next round! One of these treatments includes reflexotherapy, with a technique that dates back to ancient China and Egypt.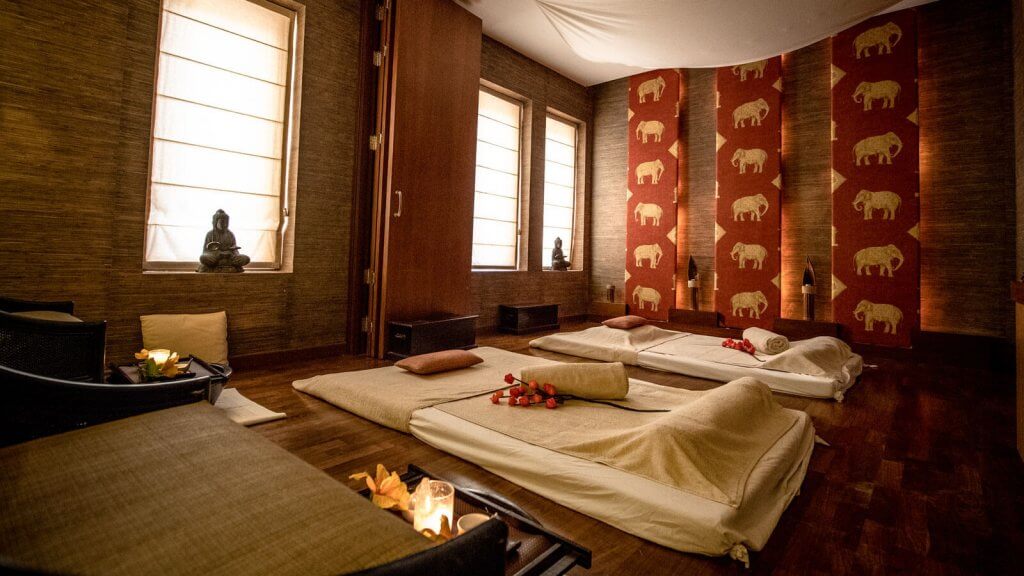 Aphrodite Hills, Cyprus
Escape the chaos of the world and head to The Retreat Spa at Aphrodite Hills. This blissful haven is filled with ancient traditions, calming scents and enlightening treatments. Here, you'll be able to experience Reiki therapy, which focuses on the flow of energy to boost one's healing system.
Luton Hoo Hotel, Golf & Spa, UK 
Filled with pride and history, Luton Hoo Hotel's luxurious spa is a stroll away from the magnificent layout of the Mansion House. All you need to do is step through the majestic gateway of the Country Club and replenish yourself with unique spa experiences. For a start, replenish yourself with a one-of-a-kind Signature Massage.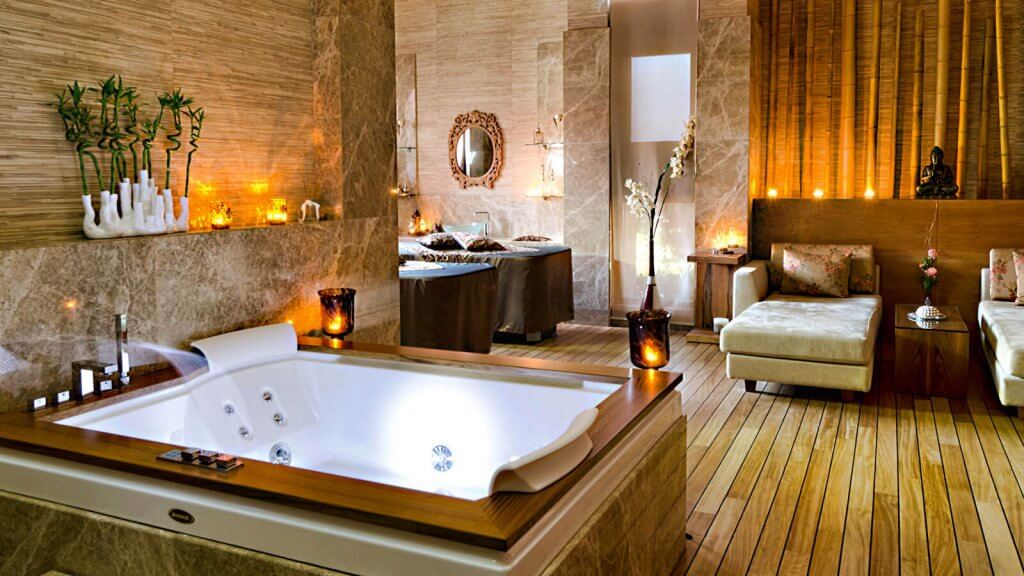 Gloria Golf Resort, Turkey
Explore La Source Spa and experience unique standards of luxury. Specifically, take a leap into the traditional Turkish baths and lose yourself in absolute comfort. Adding to that, relax further with a special hammam massage.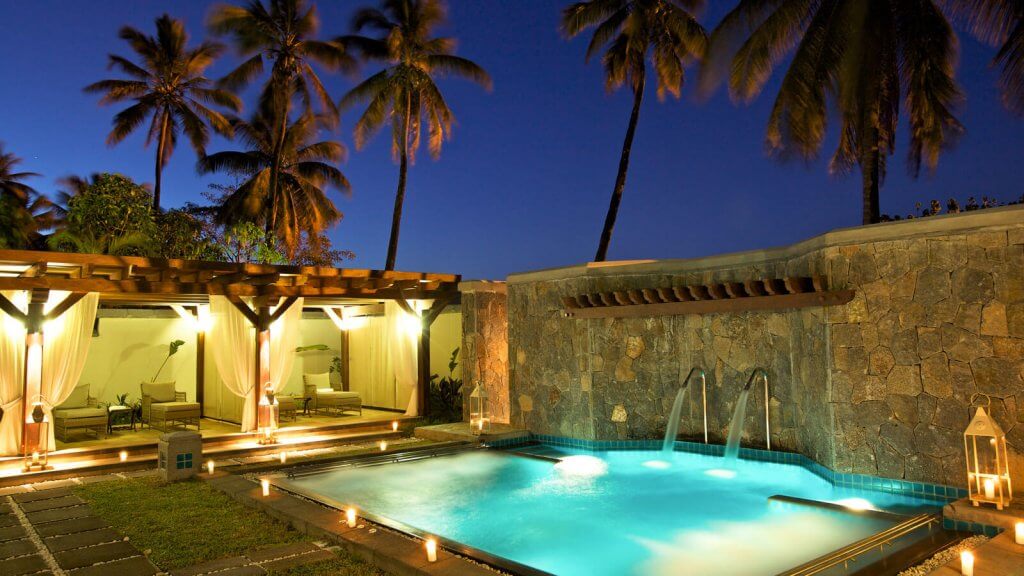 Heritage Le Telfair Resort, Mauritius
Heritage Le Telfair Golf & Wellness Resort is known as one of the best luxury spa hotels in the region. Offering a personalised approach, this sanctuary welcomes international experts yearly. The daily wellness activity programmes include Yoga, Tai-Chi, and more. As a result, prepare to harness every element of wellness, leaving you ready to pursue a holistic lifestyle.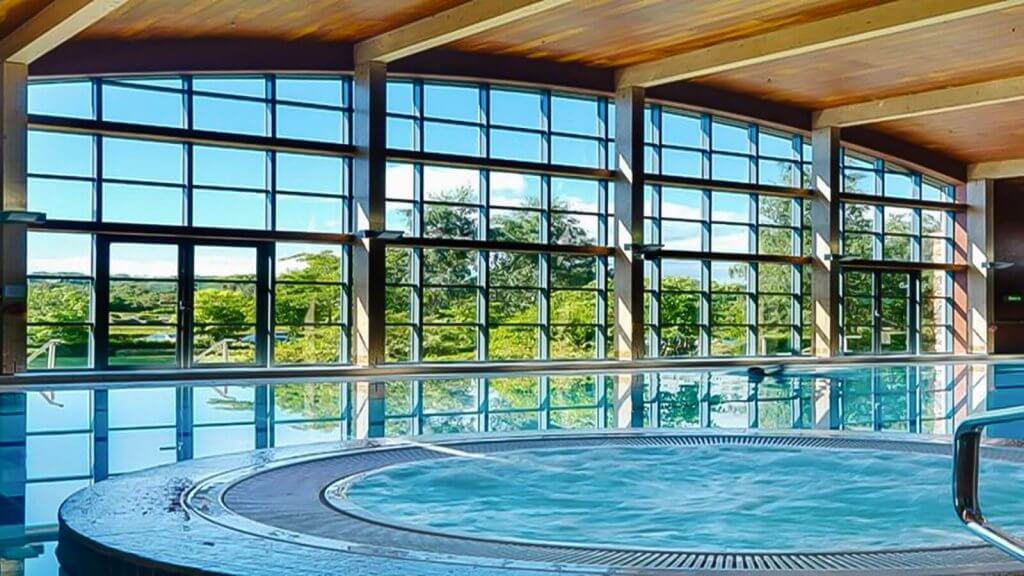 Druids Glen Resort, Ireland
Nestled in the charming countryside of Wicklow, Druids Glen is a five-star resort offering a memorable escape. Embark on a world where nature meets luxury and satisfy your senses with the refreshing aromas of natural oils. Even more, the body and soul signature treatment will leave you in a state of tranquillity, from a foot ritual all the way to an eastern head massage. While you're at it, enjoy the majestic views of the Irish Sea, alongside some of the best golf in Ireland.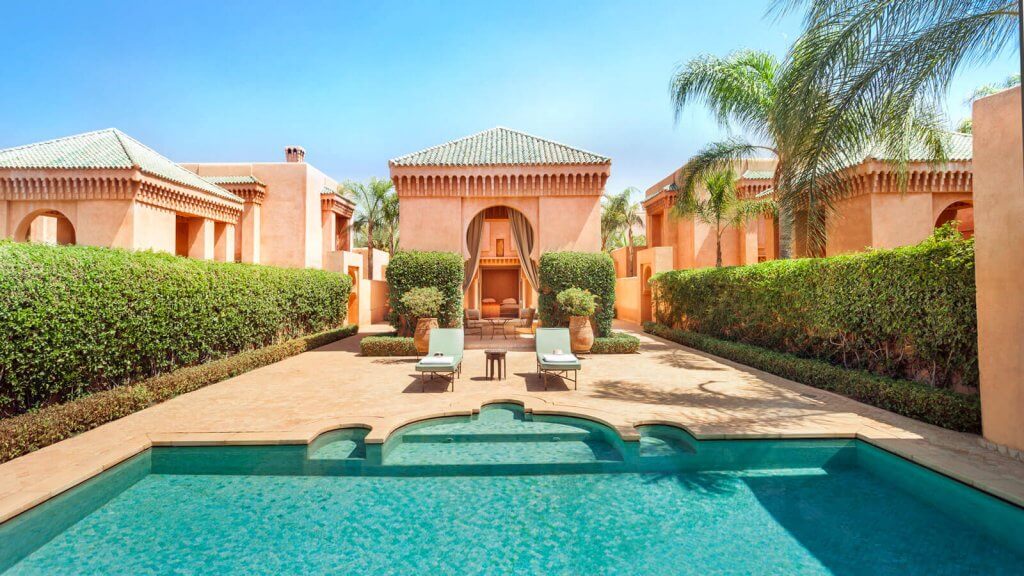 Amanjena, Morocco
Situated away from the busy streets of Marrakech, Amanjena's wellness and spa experiences are a treat to all. As a matter of fact, the stunning resort is home to a glassed-in whirlpool, two revitalizing hammams and a relaxation courtyard. Each signature treatment begins with a therapeutic smoking ceremony. Briefly, the smoke of different woods is known to promote healing and spiritual purification.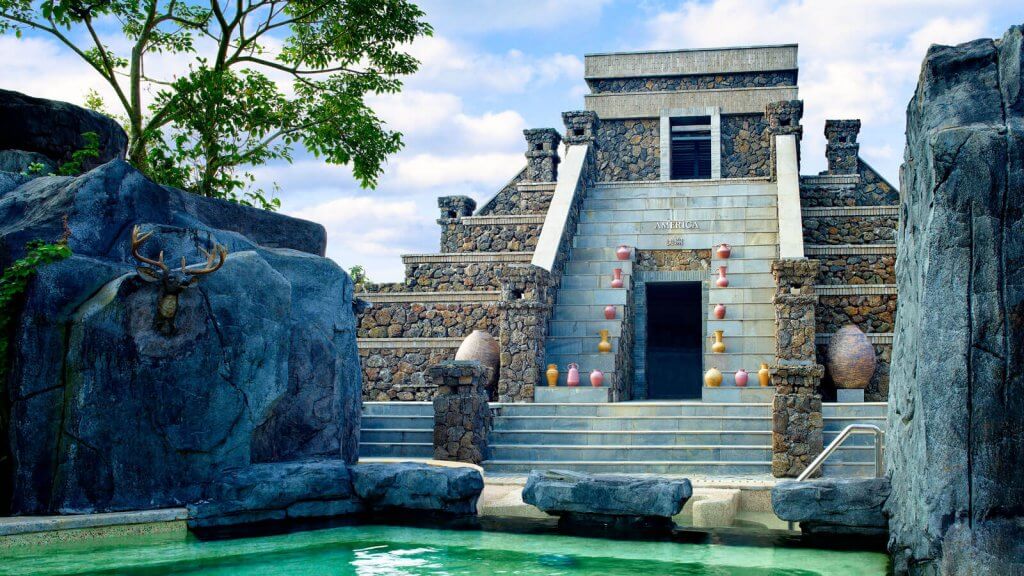 Mission Hills Haikou, China 
In addition to being part of the world's largest golf facility, Mission Hills Haikou is also recognised as the world's largest spa resort. Inspired by the traditional bamboo architecture of Fujian Tulou, the Mission Hills Spa radiates the principles of balance and harmony. Besides this, the resort utilises water from the surrounding natural mineral springs, giving each treatment an authentic touch.
Using the material from www.golfscape.com/marbella-golf-courses