Tuscany — the heart of Italy
21/12/2017

Premiere Magazine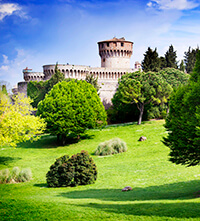 As many cultural admirers will know, Tuscany is in the heart of Italy and the birthplace of Renaissance and renowned as one of the most beautiful corners of Europe. The creation of da Vinci and Botticelli, Petrarch and Dante, Vespucci and Galileo, beautifully unfold in the region.
Tuscany reflects tranquility and peace with picturesque hills, symmetrical rows of vineyards, olive groves, endless sandy beaches and the Azure waters of the Tyrrhenian Sea. Each city with its own history dates back to antiquity and to the mysterious Etruscans who had a huge impact on the ancient Roman civilisation.
Whole epochs are gone, changing rulers, but austere stone houses continue to rise on the slopes of the hills without breaking the harmony of the picturesque landscape. Our journey takes place in several cities. We'll tell you about where to touch history, taste the best Tuscan wines and gastronomic masterpieces of Italian chefs.
Florence
Florence is one of the oldest Italian cities, the world's capital of Renaissance, still remaining the same building next to the walls of which Dante wrote "The Divine Comedy", a workshop, where the great Michelangelo carved the marble statue of David Villa and where Leonardo da Vinci wrote Mona Lisa.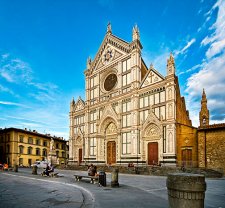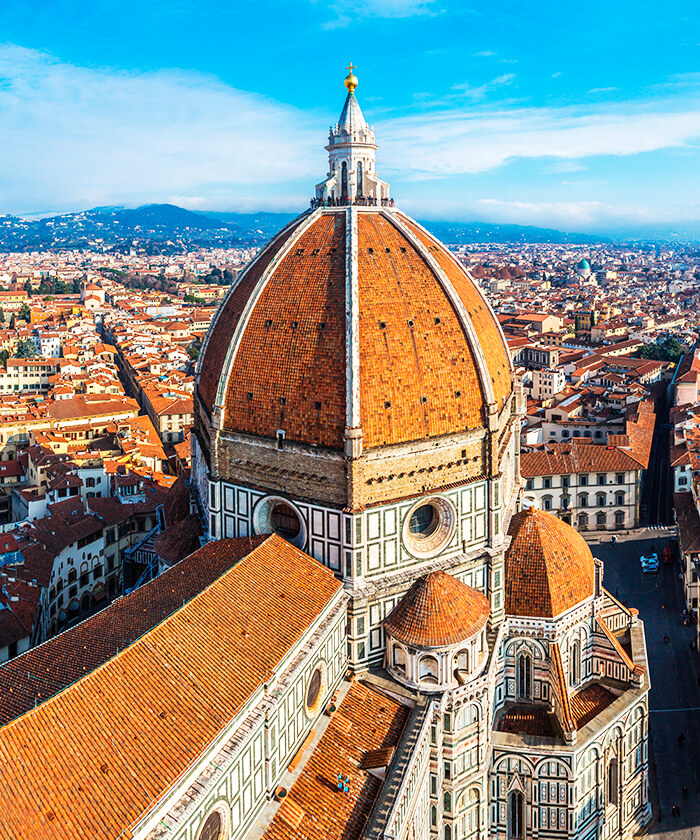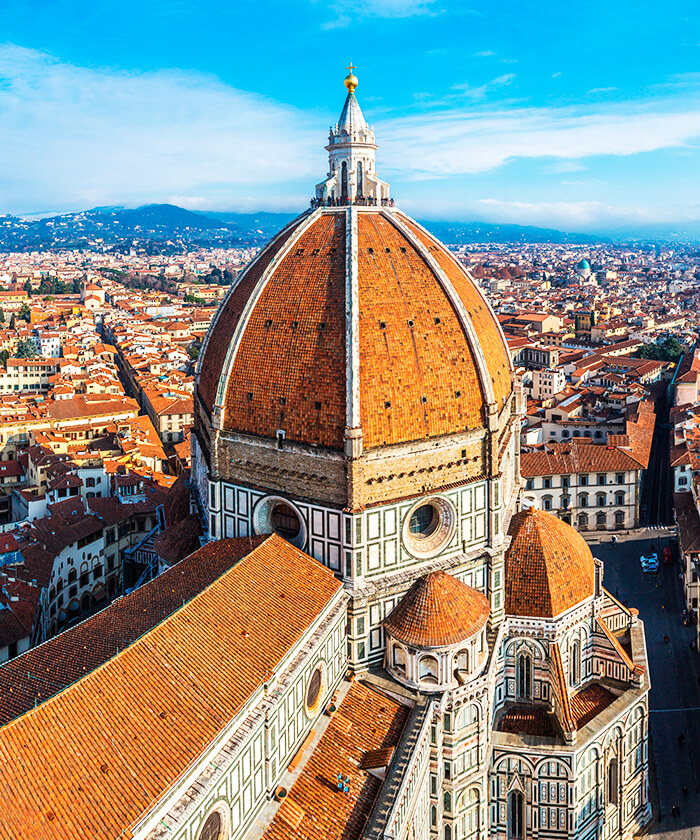 The founder of the city of Florence is considered to be Julius Caesar, who first organised settlement for legionnaires at the Arno River in 59 BC. Modern Florence completely justifies its name. It is literally buried in flowers that are everywhere from shops to cafes and restaurants. Here one feels a unique sense of culture and nature combined and the best way to experience it is to walk through the old narrow streets of Florence itself.
What to see
Basilica of Chiesa di San Lorenzo: The resting place of the last of the Medici.
Medici Chapel: One of the greatest creations of Michelangelo and the place where almost all members of the Medici family are buried.
Palazzo Medici: Formerly the castle of the Medici family and the first building in the style of the early Renaissance.
Basilica of Santa Croce: The world's largest Franciscan church with world famous frescoes by Giotto and the tombs of the great men of Italy.