19/09/2016

Premiere Magazine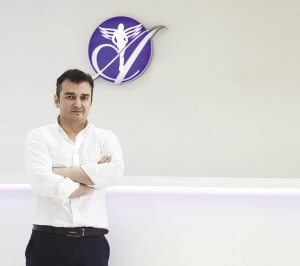 It's a fact…
CELLSONIC Vipp is a non-invasive medical and beauty therapeutic device that heals wounds and injuries whilst reducing pain without the administration of anaesthetics or drugs.
CellsonicVipp (very Intense Pressure Pulses) is an international branded device currently being used by medical practitioners to treat and cure wounds and ulcers (typically symptomatic of diabetic type one) that till now remain incurable, whilst requiring constant medical intervention to eliminate the inevitable, being loss of limbs or worse still life.
CellsonicVipp is also being used in other medical sectors such as Dental, Varicose veins and pain management of arthritis and osteoarthritis. CellsonicVipp is complimenting the Beauty industry by eradicating Cellulite and Orange Peel skin. Therapists using CellsonicVipp are stating it is providing a far longer term solution to this age old problems faced by women globally.  CellsonicVipp provides treatment of soft tissue repair for such ailments as Lower Back pain, Tennis Elbow and Frozen Shoulder. However, that's not all, it will actually strengthen muscle and improve performance in athletes and sports professionals and can be used both proactively as part of a training program and reactively after injury.
How it works…
CELLSONIC kills germs by stretching them repeatedly until they rupture. It transports stem cells to go to the infected area, allowing isolated chronic wounds to heal with almost no scarring. It actually provokes the body to repair itself. Medical professionals worldwide have realised excellent results using this brand-named device. In terms of professional evidence, a multitude of testimonials are available at www.cellsonicmedical.com.
Dermatologist Dr. Christian Busch, a senior physician at the Pallas Clinic in Switzerland, has used the CELLSONIC Vipp device to collect and collate an extensive amount of data about its use in therapy to cure ulcers. Medical professionals worldwide have been astonished at the health improvement results experienced and the millions of pounds (last published figures being £2.4 billion) that can be saved in medical funding. This, coupled with a significant reduction in time in the healing process and a minimising of patient's suffering, makes this alternative therapy invaluable.
The Directors of CELLSONIC VIPP (Holdings) state that: «The results from the treatments received are astounding.
We have a responsibility to ensure that with increased awareness, marketing and, of course, production of the machine, more people will become aware that we truly have a medical revolution within our grasps!»
For serious investors…
There exists a unique opportunity to invest in this medical revolution on a corporate level with CELLSONIC (Cellsonic Holdings) Investment Share Scheme Package, with the fundamental knowledge that CELLSONIC is a trade name with patented technology and, thus, it is protected from imitation. Hence, it has exclusive operating rights, on a global scale, to meet an Ever increasing demand.
CELLSONIC is committed to ensuring that this treatment is made accessible to all as a first line of treatment, not as a last resort!
The Medical Revolution, has begun. Read more about Cellsonic products in our next edition!
For more information and access to treatments for beauty or medical contact:
Mark Eddison, Director: +357 26040671, +357 96204810
Email: [email protected]
Global Website: www.cellsonicmedical.com