Silva Dayana: "A Place where Beauty Becomes a Lifestyle"
23/11/2018

Premiere Magazine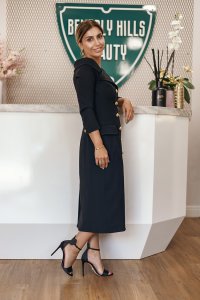 In June, in Limassol, a new beauty salon opened its doors, with the intriguing name Beverly Hills. We met with its charming hostess, Silva Dayan, who told our magazine about the concept of the place and its unique services, as well as about the features of the salon business in Cyprus.
Silva, tell us about Beverly Hills Beauty, its concept and features.
BH Beauty is a complex centre of beauty and SPA of urban format, located in the very centre of the tourist district of Limassol. It is a cozy design space that combines the spirit and spaciousness of minimalism, the monochrome and warm colours of the interior and natural materials that are designed to create a feeling of comfort and tranquillity.
One of the main advantages of the salon is the many qualified professionals, giving customers access to beauty and joy. They love their job, so the result exceeds expectations because they know exactly what the client wants and what he/she really needs.
The ability to quickly, efficiently and comfortably provide several services simultaneously and the value of time with each client is the main concept of BH Beauty.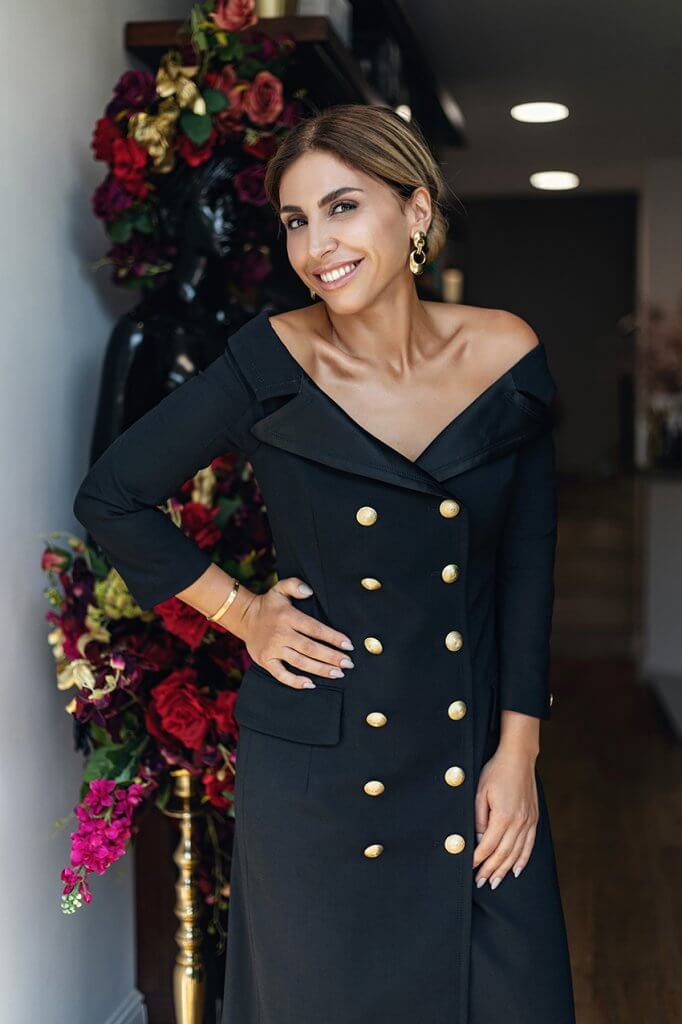 A full range of salon services based on the latest advances in the field of cosmetology are made available. The equipment at BH Beauty includes devices of new generation LPG Alliance, icoone Laser, Hydrafacial, Plexr, Candella Gentle Laser pro, Biologique Recherche Face Remodelling and a choice of brands chosen for their quality and naturalness. That is why the salon's portfolio includes brands such as Image Skincare, Biologique Recherche, Natural SPA Factory, Keune, ORIBE, Nashi, Kevin Murphy, Wella and Milkshake.
The salon motto is "A place where beauty becomes a lifestyle." What sense do you put into this phrase and why did you choose it? Why is it all connected to California?
Good question. Let us analyse the components of this phrase in order.
Beauty. Beauty must always be in everything. Dressing with taste is beauty. Having a well-groomed look is beauty. Beauty is both a favourite work and all the good things that surround us.
Life style. Everyone chooses it for themselves, but, at today's pace of life, even on the island, it is necessary to have time for everything, but not to the detriment of appearance and health.
A place. A beauty centre like BH Beauty is a place where beauty lives. Each element of the interior design is chosen with great love. All devices and cosmetics embody the best and latest trends, to maintain the natural beauty of the client.
We often have little time to devote time to ourselves and, without it, it is difficult to constantly move forward. To view the picture in the museum, you need to stop and take a few steps back. The same must be done to understand oneself. Standing, relaxing, analysing your emotions and feelings, summing up the result and being alone with yourself – this means opening the doors to the present and the future. Therefore, the phrase "A place where beauty becomes a lifestyle" did not accidentally become the motto of BH Beauty. A place where time, for a moment, slows down and there is an opportunity to devote time to the inner you – this is right here.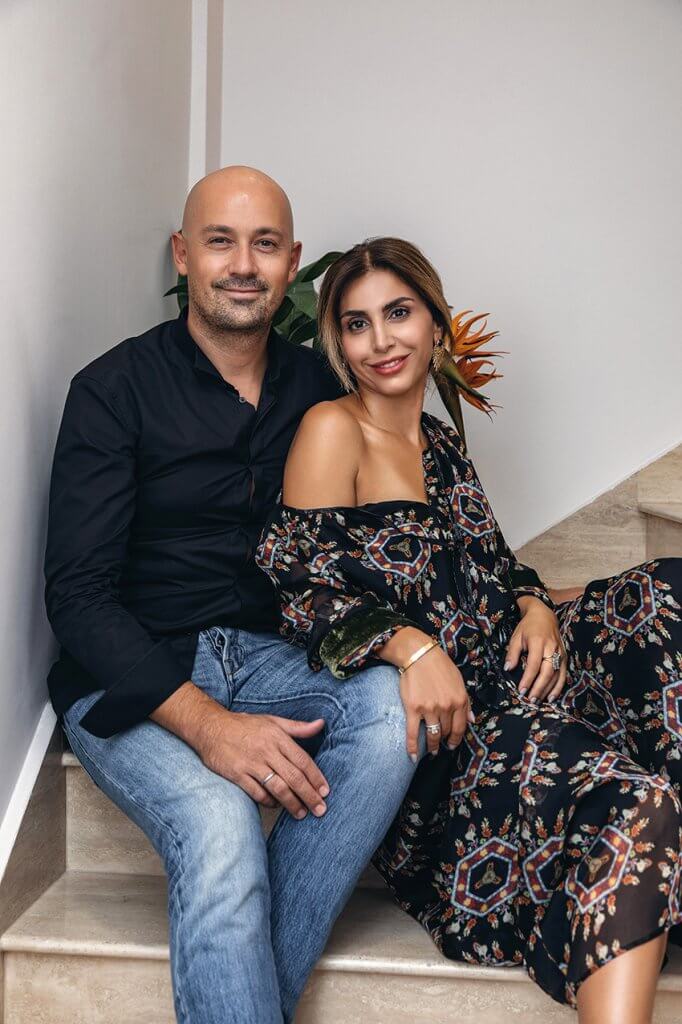 Who is your audience? Who do you work for?
Our audience includes women, men and children. We provide services to all because we believe that the appearance of any person should be attractive.
California and America, as a whole, are now at the forefront of the beauty industry and we have the best Californian brands. In the U.S. is where the most famous plastic surgeons, cosmetologists and hairdressers work. Our masters are trained by the best of the best and this is my main and most profitable investment in a business.
How did you get the idea to open a salon?
Often visiting salons in Moscow, Kiev and abroad, I compared their strengths and weaknesses, while evaluating the cost and quality of their services. At some point, the idea to create my own version just came to mind. It was an unformed idea, but I decided to look for a room and I fell in love with the very first place that I went to, despite the fact that it was home to a very popular candy store. I had to negotiate with them for a long time because they didn't want to leave at all.
How did you come to feel that this place was yours? After all, many are afraid to run their business precisely because they cannot find a right place.
Just intuitively I felt a certain atmosphere that was, my dear, pleasant, and I took up the repairs needed. There was an investment needed, as well, but I realised everything that I had in mind and I continue to grow.
What advice can you give to a person who wants to start a similar business?
Do not open what is successful with a neighbour. Find a highlight or a niche brand. See what the trend is, but what is not nearby. Spend some time exploring your competitors and do not imitate them.
Does your husband help you with business advice?
He does help a lot. He is a financier with three degrees in higher education and with vast experience in the field of finance and banking. I can trust him completely. I was very lucky with him because his clients pay him a lot of money for advice and I get his advice for free. (Laughs!) I think the basis of my success is his trust and faith in me. Every woman deserves to be successful if there is a real man next to her.
What is your education? Is it connected to the beauty industry?
I have three degrees in higher education and, in general, I really love to learn. My first education is theatrical. What did it give me? It gave me self-confidence, oratorical skills, interpersonal skills and the ability to smile when my soul is not very happy. I am able to create style and see all the subtleties in the image of other people. I do not voice my thoughts, if not asked. I am often just watching.
My second education is in interior design and architecture. I devoted 12 years to that business. I don't want to do it anymore, although clients continue to give me requests to realize their vision. I can agree to consult another designer, knowing the habits and wishes of my clients, with whom I have super-friendly relations.
My third education is as a marketer. All three of my diplomas helped me to become what I am today. I absolutely do not regret that I spent half my life studying.
How did you grasp the basics of the salon business? After all, this is not taught anywhere.
Intuitively, and more, constantly putting myself in the client's place. Of course, business education helped me in many ways and, I repeat, the opportunity to consult with my husband is so valuable. By the way, he is my constant ''honest'' client who participates in a lot of the care procedures at the shop and is not at all afraid of injections and loves manicures, pedicures and the spa treatments for the body.
How do you feel about men who love to care for themselves, often visiting beauty salons on a par with women?
I feel very good. A man should be well-groomed: hands, hair and face, but it is necessary for everything to be in moderation, so that he does not become a woman. (Laughs!) It is enough to have a manicure and pedicure once a month and cosmetic procedures from a beautician once every three months. Visit the dentist every six months, and, of course, have healthy and well-groomed hair. Do not forget to also go to the gym and do spa body care. So, in my opinion, this person will look like the perfect man.
Do you have unique services on your menu?
Yes, visit our cosmetologist, then register with our doctor and you will find out. (Smiles.)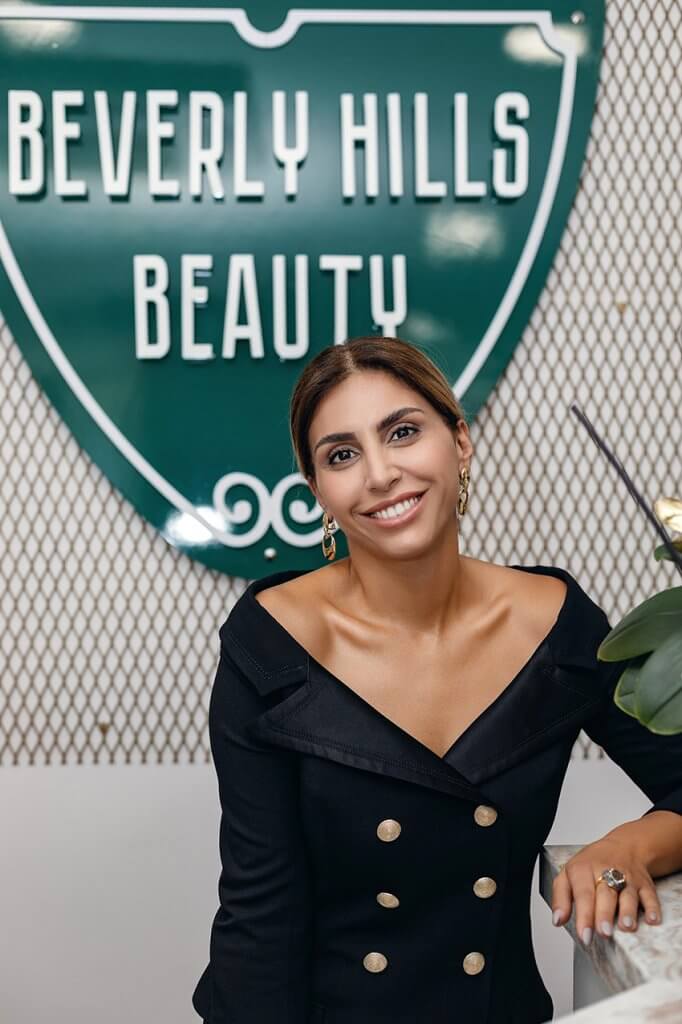 Why do you think you succeeded in opening a salon 'on the move' and made it profitable and famous?
Firstly, it is a good location with the availability of free parking. Secondly, we have an excellent team of masters with extensive experience who wants to constantly evolve. I do not regret the money that I spent for training and strongly encourage the growth of employees. The third thing is a sound Californian brand.
Are you not afraid to invest in people who can leave and go to your competitors at any time?
I try to create conditions for the masters so that they will not go anywhere. We have a very small routine. All ten craftsmen who initially came to work in the salon have remained with us up until now.
What is a ''difficult client''?
There are two extremes. The first is a person who does not know what result he/she wants to get, doubts everything and is not sure of anything. The second is the one who believes that he/she understands everything better than the master and is not ready to listen and hear recommendations. But, we find an approach in both cases.
Was there something that you were afraid of in the salon business that, ultimately, did not happen?
I was told that the masters are dishonourable people; corrupt, hypocritical, envious and constantly in conflict with each other because of customers. In fact, everything turned out to be exactly the opposite. We have a very good team and a friendly atmosphere, and visitors feel it too.
Would you like your daughters to continue your business?
They are still quite young. The eldest wants to be a singer and the youngest has not yet decided. Let them get a good education and then we will see.