18/05/2018

Premiere Magazine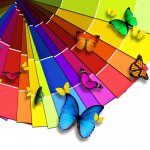 Correctly choosing and combining shades in your wardrobe can be an art form, and not the simplest one, at that. Not having mastered it, it may be difficult to integrate the trendiest colours properly from head to toe in order to appear fashionable and stylish.
For some lucky people, a "sense of colour" is natural. They sense, intuitively, the harmony or disharmony of shades. Even though one cannot use algebra to calculate "harmony", the laws of colour can be learned and applied for their own benefit, nurturing an artistic taste in a unique style.
The appearance of each person has a certain colour, which consists of the colour and brightness/contrast of the skin, eyes and hair. It is from this that the harmonising palette of hues for attire, make-up and accessories is selected.
Distributing all shades of colours, first from warm and cold and then from bright and muted, we get four groups. Each of them is usually associated with one of the seasons. Accordingly, there are four colour types of appearance: Spring, summer, autumn or winter.
What is interesting is the fact that, with age, the colour type does not change. Thus, ideally, it is worth identifying your colour type as early as possible, in order to dress and decorate in the colours that you really benefit from when you are young. However, it is never too late to realise that you should never follow all of the fashion trends blindly, only choosing, from them, those that are really good for you.
Try to determine your colour pattern and use this information in selecting your colour palette for a beautiful, stunning outfit.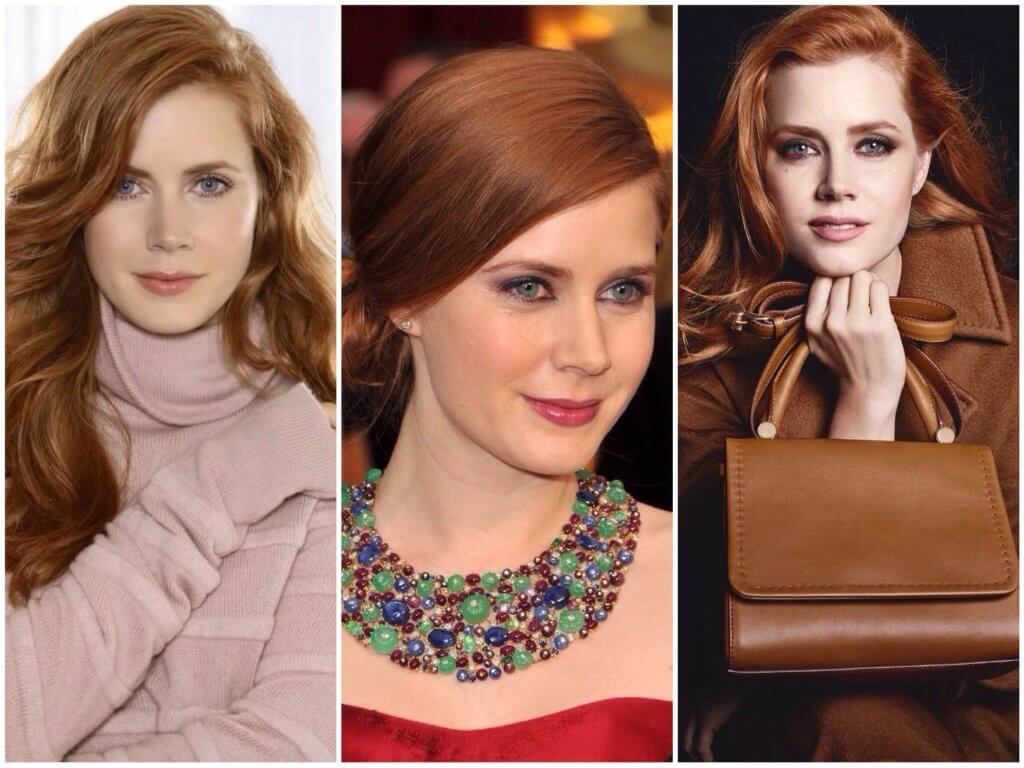 Lady Spring
A warm low-contrast and medium-contrast colour-type, "spring" is considered the rarest of all four colour types; characterised by freshness, lightness, refinement, naturalness, softness and tender femininity.
The skin colour in "spring" is usually tender-golden or light-peach, and it represents those girls who, characteristically, have a scattering of freckles on their body and face. The skin of this colour is usually weakly exposed to sunlight, with tan lies of golden brown and honey hints.
Typical shades of the lips for "spring" are apricot, coral and caramel. Hair is light-brown wheat, sand, straw, honey, copper or chestnut, but, invariably and necessarily, with a warm note, perhaps of cool ash. The eye color has light shades of green, blue, grey, brown or "cat's" yellow. An important feature of  "spring" is the proteins that seem to be slightly clouded, unlike the "related" colour-type of the warm, but brighter "autumn".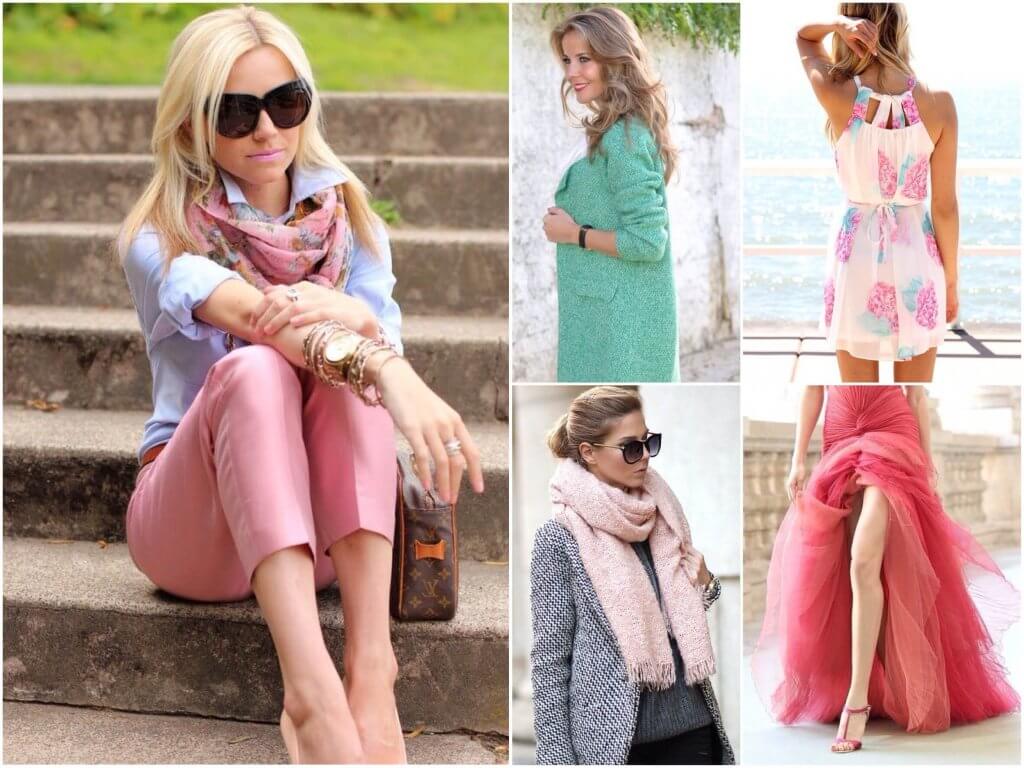 Lady Summer
A cold small-contrast and medium-contrast colour-type, it is "summer; girls" who are the main clientele of masters for painting eyelashes and eyebrows and the most faithful consumers of decorative cosmetics. They have a cold, muffled and faint colour. Their skin is often pinkish-beige, cool-olive, ivory or porcelain. Their lips are pink and usually soft, sometimes almost merging with the skin.
The colour of the hair in "summer" can vary from light to dark, but it certainly contains a cold-ash palette. The most common shades are ash-blond, platinum-blonde or "dark-blonde". Many individuals of this colour type are dissatisfied with their natural colour, calling it "mousy", and try to make it brighter and more interesting by using various hairstyling tricks.
The eyes of the "summer" girl are usually light grey-blue, steel or greenish-grey, but, in the brightest versions of this colour type, there can also be both brown and quartz green. Proteins slightly contrast with the iris and this is one of the main differences between "summer" and the same cold, but more catchy, "winter" type of appearance.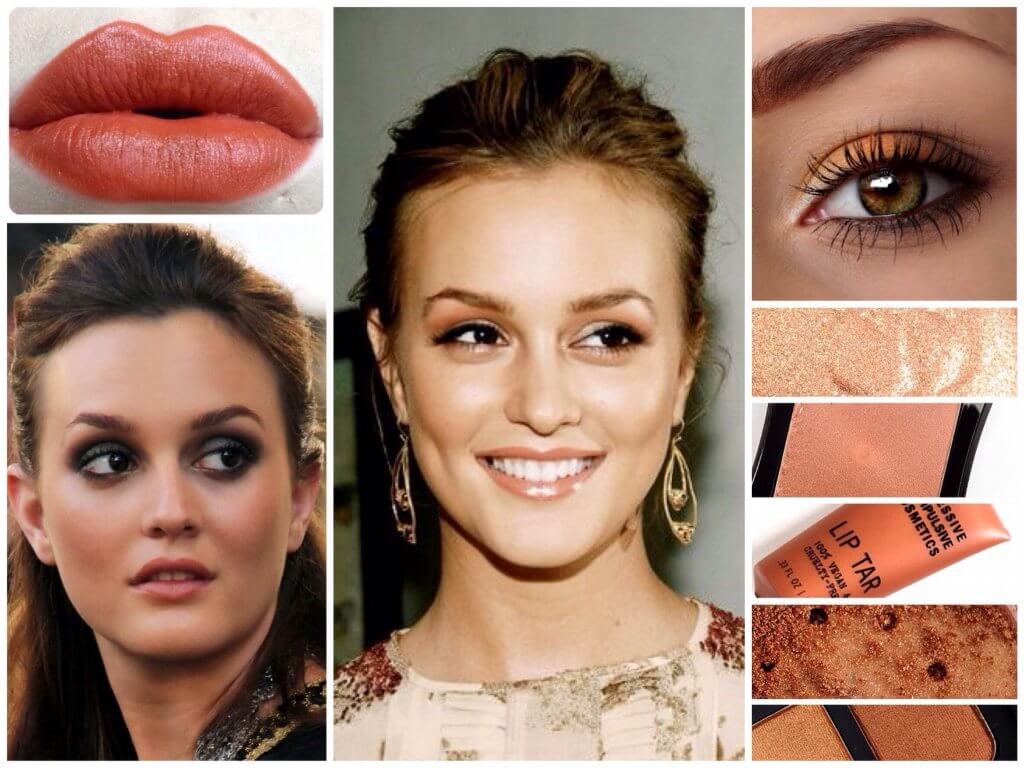 Lady Autumn
A warm, contrasting colour, this is, perhaps, the most unambiguous and easily identifiable colour type. The real "autumn" cannot be confused with anything else, as its appearance reflects its name too perfectly. Representatives of the "autumn" type have a rich warm colour, with a complexion either light or golden with a bronze hue; very often with bright freckles and red lips that do not really need a lipstick accent. By the way, the characteristic feature of many "autumn" women is healthy, even and elastic skin, so they are not prone to early wrinkling and are very photogenic.
The colour of the hair in "autumn" varies from light-red to dark-chestnut, and a warm golden note is a must.
As for the eyes, this colour is, necessarily, bright and radiant and has the most "autumn" natural shades. They can be, for example, golden-brown, bright-green, ochre, amber or nut brown.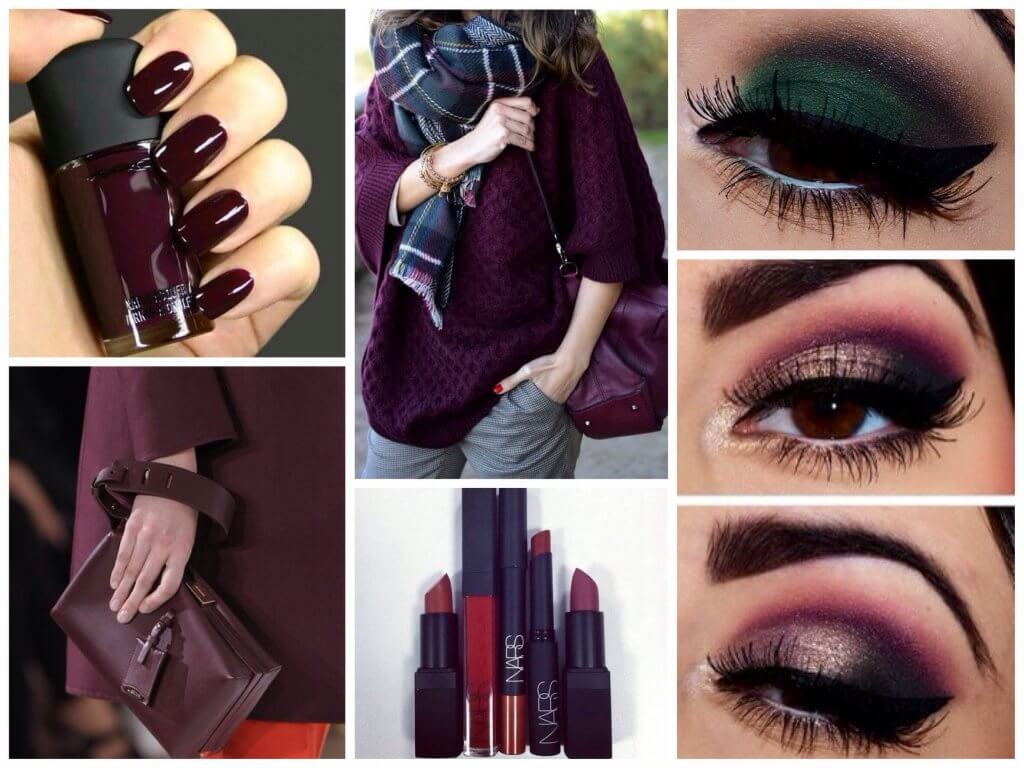 Lady Winter
A cold, contrasting colour, this is another type of appearance that is worthy of its name and fully consistent with the mental picture. "Winter" girls are beauties with bright, Nordic colours. It would seem that Pushkin's description of "frost and sun" is not about the weather, but about them.
The complexion of the "winter" lady can vary from very light to dark.