19/12/2017

Premiere Magazine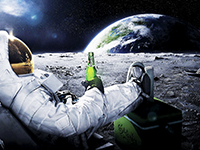 Thousands of years of people looking at the night sky, dreaming of a walk amongst the stars. Here, the most incredible dreams come true for hu­manity. Mankind has gone beyond the earth's gravity, defining his own «touch» of outdoor space. Nowadays, manned launches are performed several times a year, but is there a chance to fly into earth's orbit if you are a person unrelated to military or research projects? If you have a very considerable sum of money and are willing to spend it on the most incredible journey ever, the door into space is open for you.
Holidays in orbit
The first plans for sending people into space travel were tailored at the dawn of the space age, but, in the 1960s, safety was not as high as it is today. However, in the 90s, space tourism has received a new impetus.
In orbit, there is a new outpost of humanity — The International Space Station (ISS). Demand creates supply and «Roskosmos», in conjunction with the American company Space Adventures, have developed the first and only package travel service, including a full-fledged multi-day flight to the ISS. The first non-professional astronaut was sent on this mission from Baikonur in 2001.
The first space tourist was an Italo-American multimillionaire named Dennis Tito. From childhood, he was interested in astronautics, receiving an engineering education in the field of space technology. At the beginning of the 3rd millennium, he got a chance to see the earth from orbit with his own eyes. This took almost a year of preparation with professional cosmonauts. The flight to the ISS, as part of the station crew, was normal. However, on the first day, Tito pushed too far from the wall, not having fully-mastered weightlessness, and created a decent bump on his head. After a six-day flight, having safely arrived on earth, Dennis said: «All these six days, I felt euphoric. It is the greatest adventure of my life!»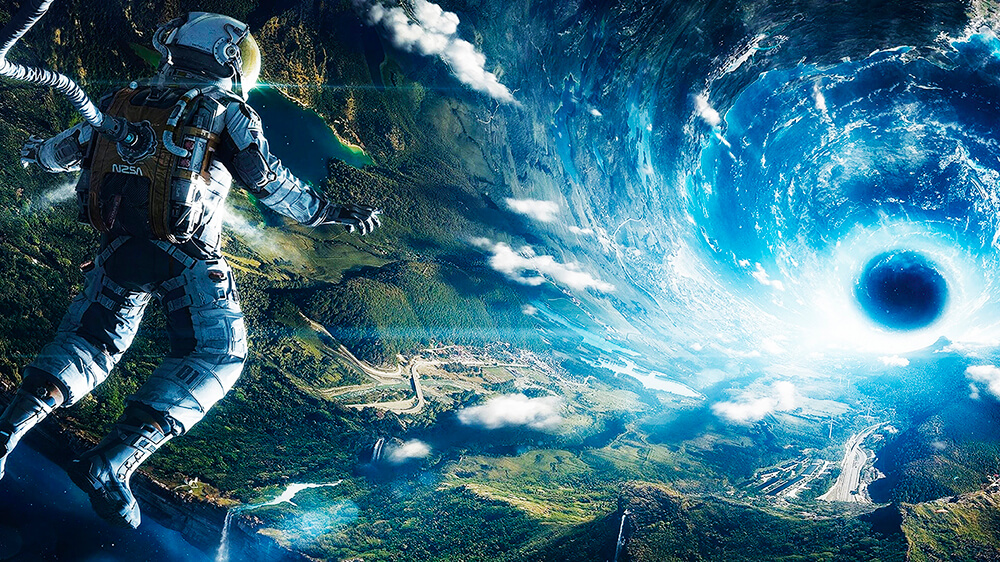 Seven brave and rich
To pioneer the Tito «adventure» cost a whopping $20 million. The same money was laid out in 2002 and the second amateur into space was the South African IT-millionaire, Mark Shuttleworth (for other travellers, the cost is steadily growing). In 2005, the ISS welcomed New York entrepreneur in the field of microelectronics, Gregory Olsen and, in 2006, the first female tourist, Iranian-born American Anousheh Ansari, was embraced by the ISS programme.
In 2008, $30 million was given for the flight by Richard Garriott, the son of an American astronaut. Two times, in 2007 and 2009, the International Space Station welcomed, as a tourist, flying millionaire Charles Simonyi. In 2009, orbit was visited by the world-famous circus Cirque du Soleil founder, Guy Laliberte, who is the last space tourist to this day. In 2015, a plan to fly British singer Sarah Brightman into space was initiated, but she changed her mind at the last moment.

JUMPING INTO SPACE, SPACE HOTEL AND THE stratospheric balloons
In addition to the Russian state corporation, Roscosmos's attempts to launch a spacecraft with stellar tourists on board have given birth to various other private companies. Virgin, owned by Richard Branson, the billionaire, was expected to begin service as early as 2016. Their spacecraft, more like a huge aircraft, literally jumps into space, giving passengers six minutes of weightlessness and views of the home planet. The ticket price of $250,000 is high, but not a single flight has taken place yet. A similar cosmo-tour was announced by developers of the Lynx system, but the flight is much lower, at about 60 kilometres (technically not quite space). The cost is also lower, at about $100,000.
Similar programs are being developed further by several companies. An interesting variant is designed by Blue Origin. The spacecraft is launched on a conventional rocket and a strong parachute is opened at a great height.
A much more ambitious plan was made by the corporation Boeing. There are plans to build a full orbit space hotel called Bigelow, which will have all of the usual amenities for tourists, combined with exotic space.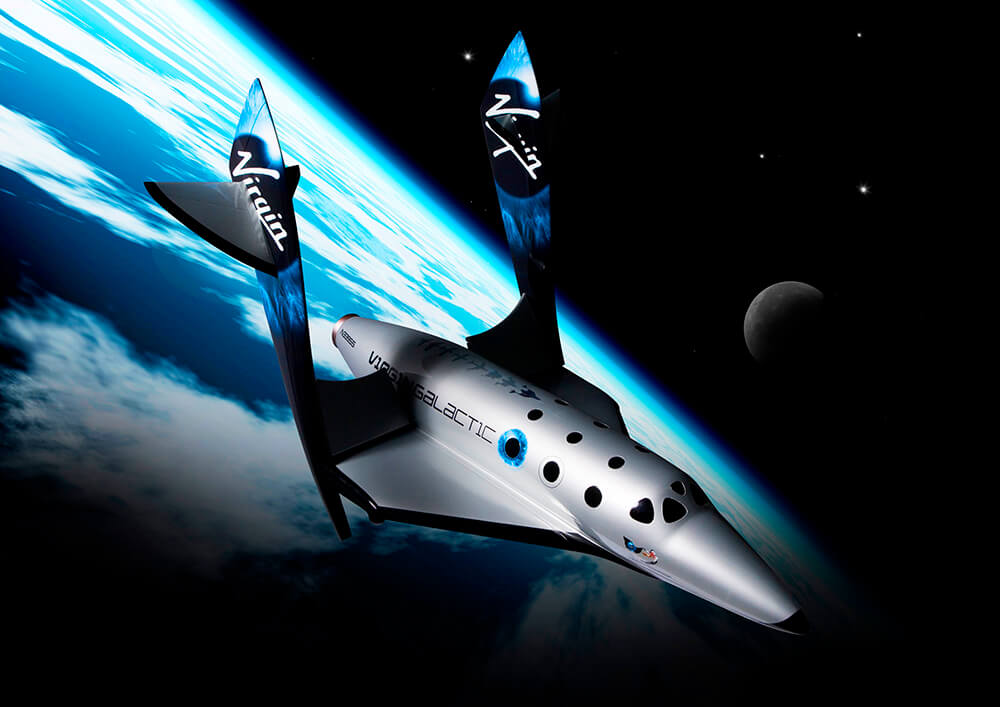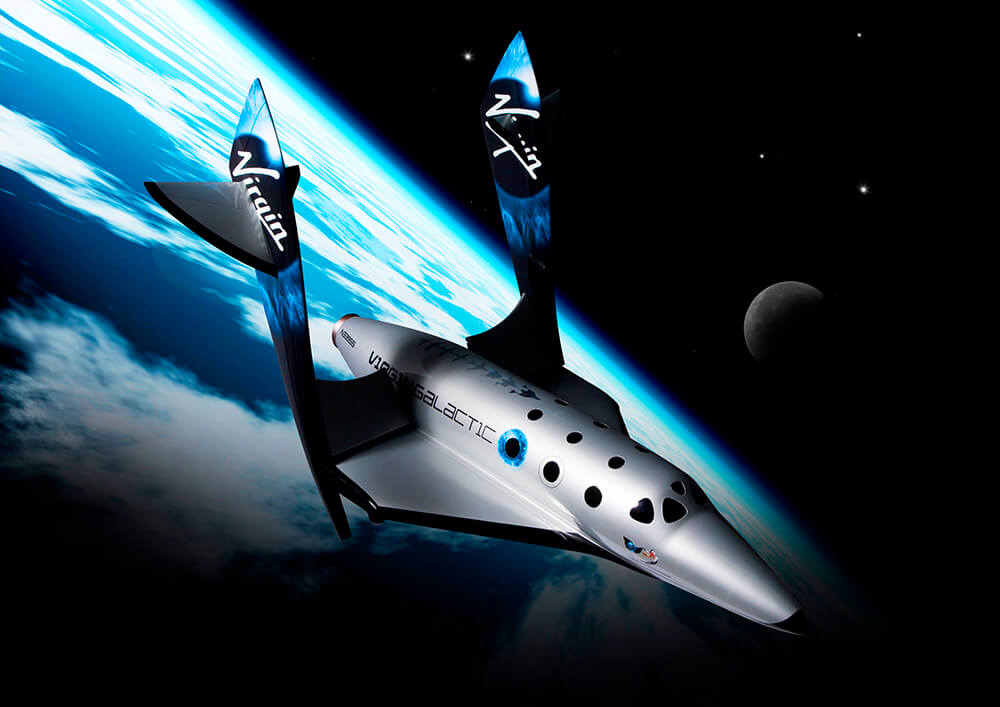 The grand future promises opportunity not only to Boeing. US firm Space Adventures and partner «Roskosmos» foresee sending tourists to the ISS in the coming years if they are willing to walk far (to the moon) with a full satellite flyby and back. The project is still in development.
For those who want to look at the Earth «almost out of space» right now and comfortably, there are now opens doors to stratospheric capsules. The Spanish company Zero2Infinity and a startup, US WorldView, offer up to the «gate into space» on huge balloons with hermetically sealed capsules, which are six-seaters with all of the amenities.
If you still want to experience real weightlessness, welcome aboard a specially equipped Russian IL-76 or the US Boeing Zer0-G 747- 200. Such aircraft hold tourists in a special secure compartment and sharply soar up before dropping almost vertically, providing a thrilling state of weightlessness for about 30 seconds. The pleasure will cost only about $3,000 – $4,000 dollars.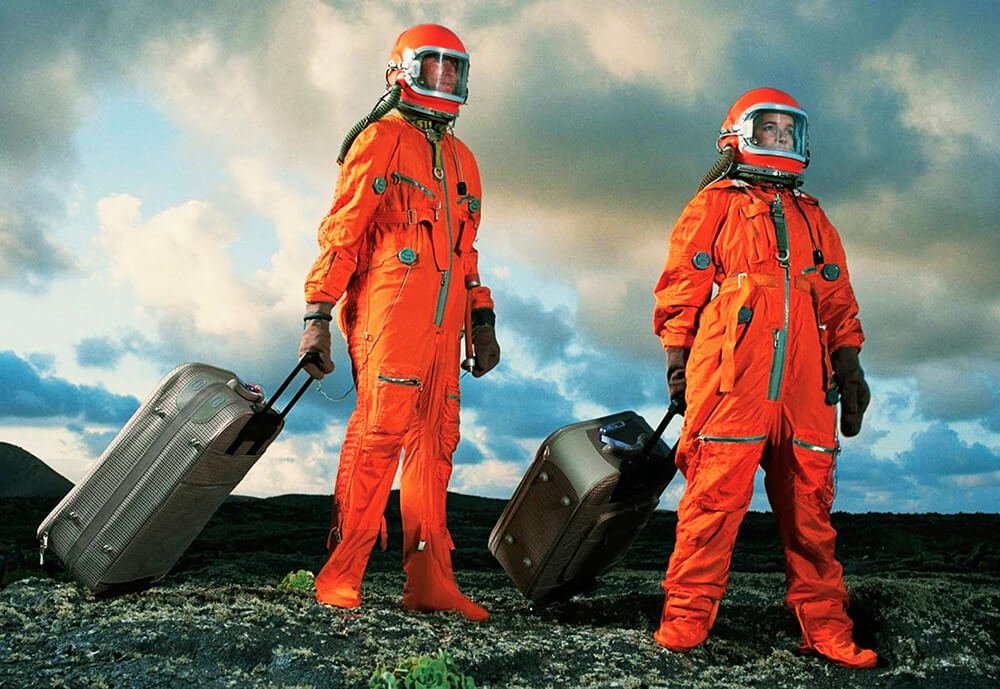 Unfortunately, space tourism, while a luxurious adventure available to some, is still too expensive and difficult. Numerous projects that promise fast and easy access to space still remain on paper. It is hoped that in a couple (dozen?) years, people will be able to fly for an hour to reach orbit and spend a weekend in a space hotel. This would be no more difficult than visiting a Caribbean island. We can dream at least. You never know!