Parisian chic and cold New York's glamour
11/01/2018

Premiere Magazine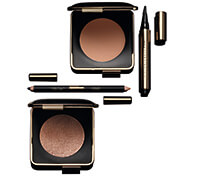 Women who like to wear makeup will fall in love with sensational ma­keup collection from a famous fashion icon Victoria Beckham. Victoria says that has been collecting makeup for many years. I think that each piece of this beautiful collection is meant to be in makeup kit of every stylish, bright and sexual woman.
THE LOOKS
Inspired by some of Victoria's favourite cities — London, New York, Los Angeles and Paris — these distinct looks draw inspiration from the city that bears its name.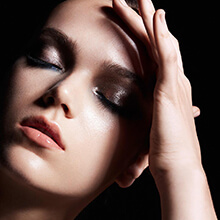 LONDON CITY LOOK
"I fell in love in London. The city is my heart and soul, always inspiring. The perfect blend of culture and edge, London is just cool". Intense sooty black eyes marked with liner. Oil-slick shadow. Flecks of gold. Nude polished lips. Tough with edge, yet beautifully feminine at the same time.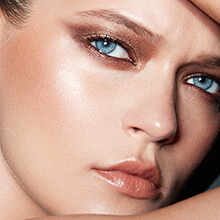 NEW YORK CITY LOOK
"Modern, cool, sophisticated. I am inspired by the fast pace of New York, the energy on the streets and the sensory overload. The way the light gleams off glass, concrete and steel". A sapphire eye. Luminous skin contrasted by matte bronze. The nudest glossy lip.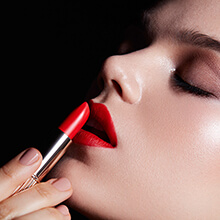 PARIS CITY LOOK
"I love the allure of Paris. The sophisticated style on the street is contagious. Drench yourself in French style and lose yourself in Parisian chic". Lips are matte in sunset. Eyes are dramatically lined in charred emerald. Edged in charcoal foil.
L.A. CITY LOOK
"I love the incredible light, spirit and energy of L.A. Luxuriate in the warm sensual glow". A youthful, laid-back look — perfectly sun-kissed with nude lined eyes and fresh glossy lips.