28/11/2019

Premiere Magazine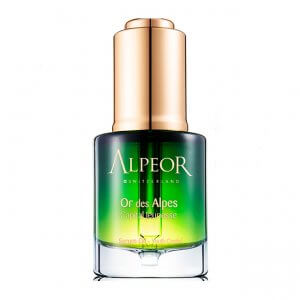 Or des Alpes Serum, the latest innovation derived from  biotechnological research, is a skincare product that works deep-down to correct and redefine the skin's surface.
The combination of powerful active ingredients exclusively developed for Alpeor and sourced from Rhodiola rosea and Pistachio tree, helps neutralize the erosion process that causes wrinkle formation. By awakening the Foxo youth protein, discovered by scientists to play an essential role in cellular longevity, this one-of-a-kind treatment repairs and detoxifies cells deep-down.
Like a plant-based Botox injection, Or des Alpes restructures the skin from within to attenuate even the deepest wrinkles and provide protection from the many environmental stress factors.