01/04/2018

Premiere Magazine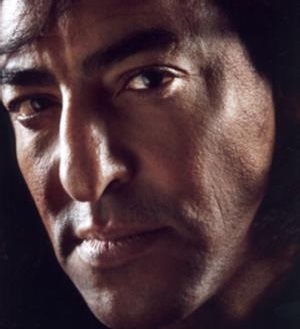 Dick O'Hary is an Austrian documentary film director, author of numerous articles and travel essays and host of a TV show about traveling, on the Austrian channel Servus TV, where he makes trips to the most remote and unknown corners of Russia. This month, we publish his traveler's notes about the island of Olkhon — the most mysterious island of Lake Baikal, surrounded by many ancient myths and legends. In the next issue of our magazine, you can
read our interview with Dick O'Hary, filled with exciting details.
Being a traveler, an actor and a movie maker, I traveled to almost every corner in the world, but Russia has always been a terra incognito for me somehow. On the one hand, it's the country that always fascinated me, with its culture, history, music and literature. On the other hand, all that they tell us about it in the western hemisphere is meant to keep us away from it. So, last summer, I made up my mind to break down the barrier, go there to see for myself and shoot a movie for my travel show!
Russia is huge; the biggest country on the planet. It's hard to decide where to start, but, as a nature addict who is unsocial and full of wilderness in my soul, I thought that Siberia would be the best place to start. It was June, as I landed in Krasnoyarsk after more than five hours flying from Moscow. There, I needed a sturdy car for my trail, so I commisioned the use of a ''Land Rover Defender'' and my journey began. The pearl of Siberia was my destination; the ''Baikal Lake''.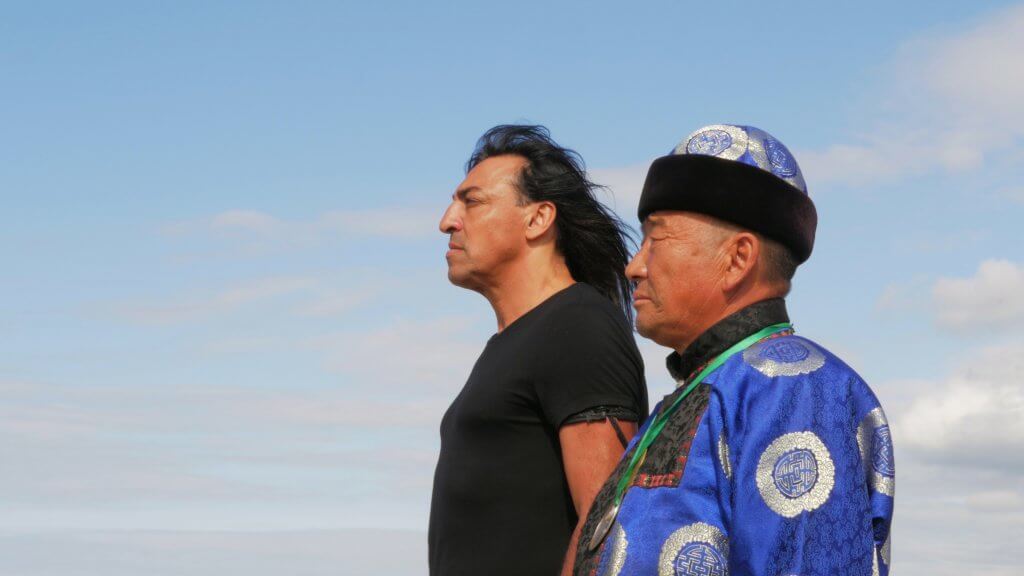 To get there from central Siberia, there's no way one cannot stop over in the legendary town of Irkutsk (иркутск). Irkutsk was built in the 17th century as a trading post for gold, silver and fur, in that essential area between Russia, China and Mongolia, but by the 19th century, it became the most famous exile town. The Czar would send anyone there who was against him, including politicians, intellectuals, activists and artists! Due to its farout position in Siberia and its huge distance from Moscow or St. Petersburg, it was ideal.
They say that by the end of the 19th century, every third person in the town was an exile. Ironically enough, those exiled mixed people have turned Irkutsk into a center of culture, architecture and intellect for the whole of Siberia, if not Russia. Here, I spent two days, strolling in the beautiful town, with its unique wooden houses and its amazing mix of culture, race and food, before my restlessness started to itch again and I was yearning for the legendary lake.
After almost four hours driving from Irkutsk, early in the afternoon, from the top of the hill, I finally laid my eyes on the mighty lake called Baikal. I stopped and stared at the deep blue water in the distance. I just couldn't believe that I was really there.
Baikal Lake is in the Republic of Buryatia and, as a traveler who had never been here before, I was surprised to see all these Mongolian looking people who were Russians. I always thought that Russians were white and caucasian looking, as we see them in the American movies! Here, I realised that Russia is so diverse in every single way. There are so many different races living together here, without the slightest tension! This is something that I did not see in the rest of the world at all! Well, I must say that I felt stupid about my ignorance on the one hand and deep respect for that cultural harmony on the other hand.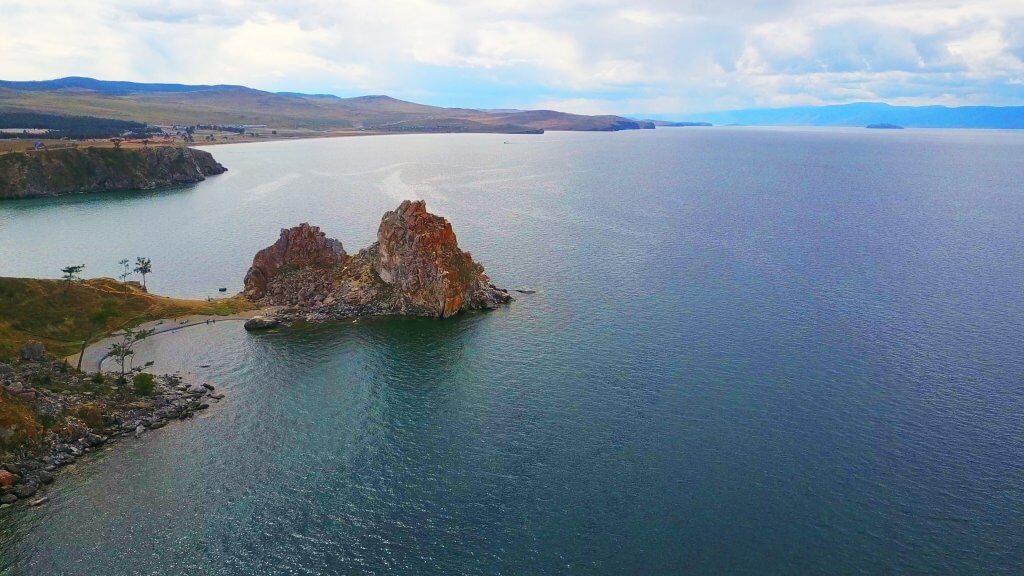 Nobody knows exactly where the name Baikal came from, but the Buryat legend tells that a long time ago, a huge rock fell from the sky and tore the land wide open. The huge hole was filled with fire, so the people were scared and went out crying to heaven "Bai Gal. Bai Gal", which means, in their native language, "Fire stop. Fire stop".
The legend tells that heaven finally listened to their plea, the fire stopped and then the hole was filled was water. That is when the Baikal was born. This Lake has so many islands, but Olkhon is the biggest one of them all and it is famous for being a very spiritual place with the most concentration of Shamans in the entire northern hemisphere. This is where I was heading, seeking at least two things. First, to be surrounded by the lake all around and, second, to experience Russian Shamanism.
Many Buryat people and some tribes in Mongolia believe that mighty ''Genghis Khan'' was born on Olkhon! Others say ''no'' and that he was taught here by the Shamans! Whatever the truth, no one can tell, but the fact is that he came here very often and was connected to this small island somehow!
It was late in the afternoon as a short ferry ride took me and my car to the island, which does not have any paved roads. As you drive there, you feel, at once, that you are already in another world, within another dimension! It is very hard to describe in words.
Olkhon is not luxury island, with fancy hotels or bars. It has only one big hotel, which is always booked by big groups of Chinese and Asian tourists in summer. The rest are mostly small hotels or homesteads, many of them with bathrooms outside! So, for me, coming there in the middle of the summer, with no accommodations arrangements, it was hard to find a place to stay. Finally, I settled for a relatively small, but clean, room on the edge of Khuzhir (the only town on the island). My toilet and shower were outside, in the garden, but that was what made my Olkhon stay more original and close to nature, somehow!
As the sun was nearing the horizon, I climbed the hill where I could see the famous Shamanka Rock; this huge rock formation on the shores of the Baikal and the most sacred place on the island. It is a very strong, powerful place and a pilgrimage for Shamans from around the world.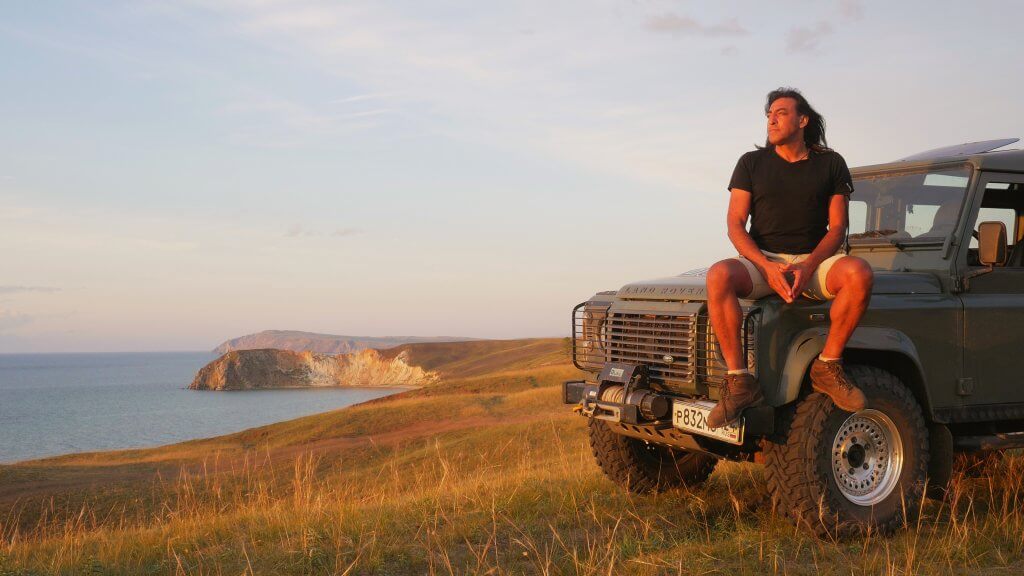 On the bottom of the Shamanka, and with access only from the water, there is a small cave, which is not visible from the land. It is forbidden for anyone to enter it, except Shamans. Here, they practice rituals and ceremonies that are ancient, mysterious and sacred.
Buryat people believe that Shamanka is not a rock. They say that it is the castle of the ruler of the Baikal and the son of the heaven god ''Tingir''. Actually, if you look at it in an abstract way, it really looks like a castle.
In the old times, when people passed by the rock, they had to co­me down off their horses and to whisper if they spoke, in order to not disturb the Lord of Baikal. When they passed it, they would mount their horses again.
The sight of the rock in the red sunset, with the mighty clear lake in the background, was indescribable and breathtaking. I stood there transformed into another world, with no sense of time or place. On the island I met Genna, a thirteenth generation Shaman, who is healing and helping a lot of people, not only from the area, but from all over Russia! He is a true Shaman and we got along with each others very well. He was interested in my culture as much as I was interested in his. He performed for me the most unusual ceremony I have ever witnessed. Even though I had lots of experiences with Shamans in other parts of the world and in the Americas, this was different.
The ceremony had to do with fire and vodka, which sounds strange, but I guess vodka is a cleansing water in this part of the world (not only made for the ''vodka martini'', as we think). He splashed my body with an entire bottle of vodka! You can imagine how I smelled after the ceremony, while driving back! I was hoping that the police would not stop me because there is no way that they would have believed that I did not drink!: When I asked to pay for the ceremony, Genna didn't want to accept any money for it. He said that he only does it because he wants to make people feel good and that is his satisfaction. I understand, but I still couldn't leave without making a contribution for his work and for the village. I insisted and he finally accepted it. I guess it was a meeting of two dignity souls.
Another mysterious spot on the island is Mount Zhima. It's the highest mountain on the island and no one here dares to get close to it! The Buryat people say it is the abode of the gods and it's guarded by a deathdefying bear who will kill anyone that comes near.
There are a lot of mysterious accidents that have happened here. Lots of people go missing and a lot of ghostly stories have been told about it, which only makes someone like me more curious.  I wanted to go there to get very near to it, but would not get any closer than allowed, mainly out of respect of their traditions.
I wandered for two weeks around the island. The weather was not always perfect, but, I must say, I enjoyed the rain and the clouds very much, especially over grandmother Baikal.
After Olkhon, I spent almost a month filming around the lake and Buryatia. There was a lot to explore, stories to hear and legends to tell. That is exactly what I was seeking for my travel show! It's called ''Legend Hunter''.
I must say that I enjoyed doing my work in this area so much that I did not really feel like coming back to any city or crowd.
I often sat on the cliffs, after our filming was done. I was all alone and I would light a cigar and get lost in my thoughts. My body would be there on the cliff, but my soul flew with my smoke to the clouds. I would only come back to reality when the blistery wind would blow my hair and kill my small bonfire.