Lazy Beauty: The Main Beauty Trends of this Autumn
24/09/2018

Premiere Magazine
Invisible make-up, this season, enjoys such popularity among designers that, at first, it was not even believed that, apart from what is on the catwalks, there was something interesting, but they were worried in vain. Meet lazy arrows, simple gnocchi and retrowaves.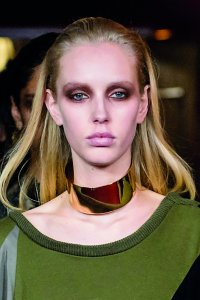 Smokey with a finger
The most pleasant trend for a busy person is sloppy-smokey-ice of all conceivable colours. Do not thoroughly shade even dark shadows. It is enough to paint your eyes with a mobile stroke and stretch them slightly to the eyebrows, just above the fold.
Lazy hands
Arrows can be any colour and shape and do not suffer for their asymmetry or fuzziness. Still, it is possible to bring brightness to a lower eyelid above a line of growth of eyelashes in order to diversify from dark smokey-ice and it is simple to accomplish this.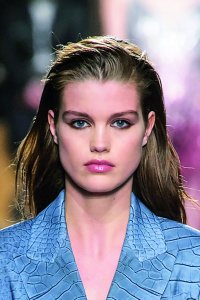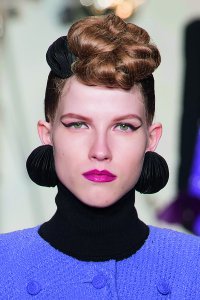 Retro-style
In fact, the most popular hairstyle of these weeks of fashion is loose and parted hair and cold waves. Hello from the 1920s, the "hives" that our mothers and grandmothers wore in the 60s and Amy Winehouse wore in modern times can be attempted. Also, the "victory rolls" of the 40s, with cushions of hair, are back.
Various beams and accessories
Wide rubber bands for hair returned from the 90s and hairpins-crabs too, with the light hand of eminent hairdressers. It is suggested to wear shaggy bunches, hung with hairpins, or smooth tails, only half-pulled out from under the elastic in a half-bun.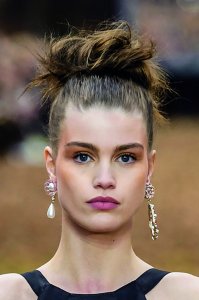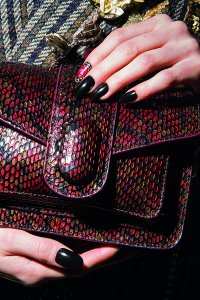 Artificial nails
False nails are still a notable trend in manicure: matte, black, perforated or square. However, interest in them, as well as in artificial eyelashes, gradually subsides.
Blush
Almost all make-up artists paint a natural blush with a cold pink. A similar option is pastel dripping (Halpern) or vibrant pink (Ashley Williams). You can repeat all this with shadows and lipstick, as make-up in one tone is still at the height of fashion.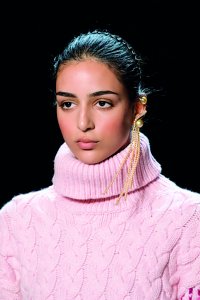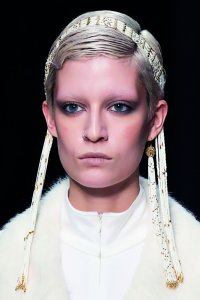 Gray Shadows
Recently, makeup artists switched from blue to gray shadows. Choose matte and put onto temples, moist, surrounded by gold glitter and red liner. The most accurate variant is with classical feathering; most importantly, choose a not too dark shade of gray.
Brown Lipsticks
In place of wine shades are chocolate, another comeback of fashion trends from the 90s. As in the case of gray shadows, an important point is the absence of pearlescent shine.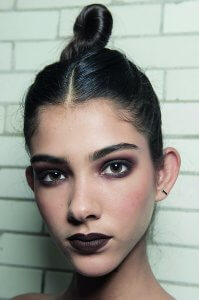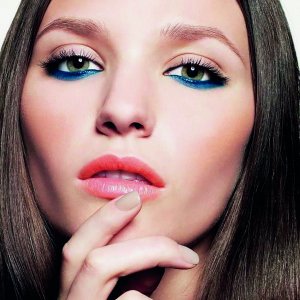 Makeup of the lower eyelid
In English, the name of this trend sounds more capacious and simple than the Russian version – underliner. At the shows, you can find a lot of ideas – bringing out the lower eyelid by liner or pencil, creating a gradient effect, or by using glitter.