Golden chain from Bvlgari
19/12/2017

Premiere Magazine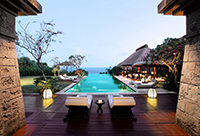 In early 2001, the hotel chain Marriott International, together with the Italian company specialising in the production of Bvlgari luxury, established a new brand of luxury hotels, Bvlgari Hotels & Resorts, in a network which, today, has three hotels and four more under construction. The gold chain Bvlgari Hotels include Bvlgari Hotel Milano, Bvlgari Hotels and Resorts Bali Boutique and Bvlgari Hotel & Residences London.
Bvlgari Hotel & Residences London
This boutique hotel, from the legendary Italian jewellery house of Bvlgari, is located in the heart of Knightsbridge, a 5-minute drive from Buckingham Palace and Hyde Park. The creation of the hotel's interior design was inspired by the work of silversmiths, who stood at the origins of the iconic brand. The interior design combines laconic British rigour and Italian refinement. Rooms are furnished with exclusive Bvlgari furnishings and precious woods, marble and Italian silk. The rooms are designed in the silver-steel range and finished with silk wallpaper, with handmade figures inspired by the masterpieces of the jewellery brand.
The company plans to open new hotels in Shanghai (2017),
Beijing (2017), Dubai (2017) and Moscow (2019).
Visit: bulgarihotels.com for more details.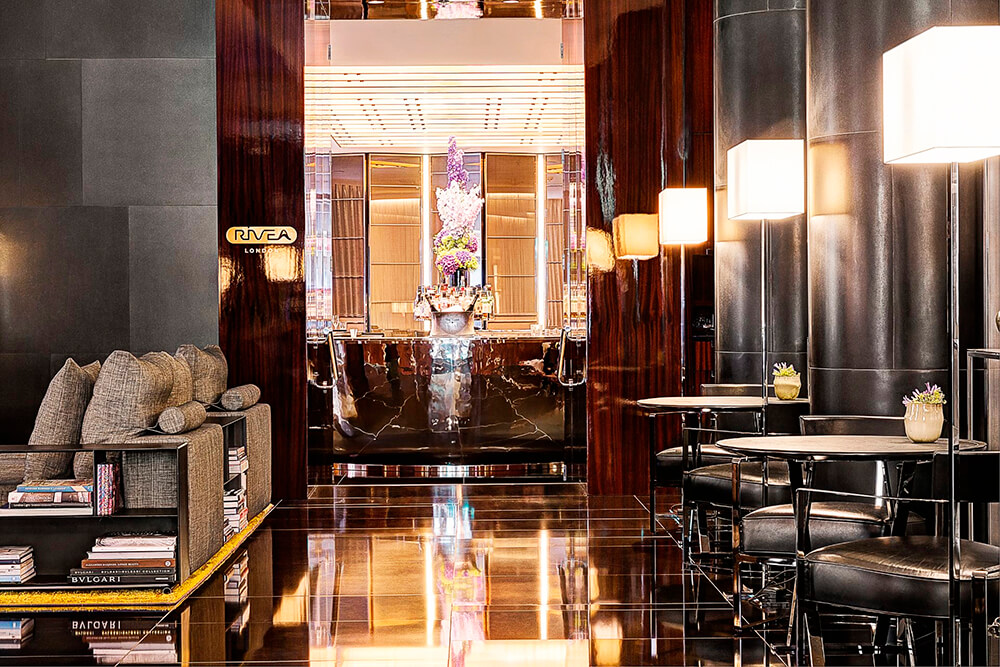 Bvlgari Hotel Milano
Bvlgari Hotel Milano is the world's first hotel Bulgari house, which opened in 2004 in one of the most stylish areas of the central part of Milan; near Via Montenapoleone, Via della Spiga and the world-famous opera house La Scala.
The hotel is a wonderful oasis of peace and quiet amidst the hustle and bustle of the city due to the fact that it borders the Milan Botanical Garden, founded in 1774.
The hotel's interiors are decorated by the famous Italian architect Antonio Citterio, who has created a perfect space by using colour and texture. The room design combines the legacy of the Greeks and Romans with modernity, comfort and luxury.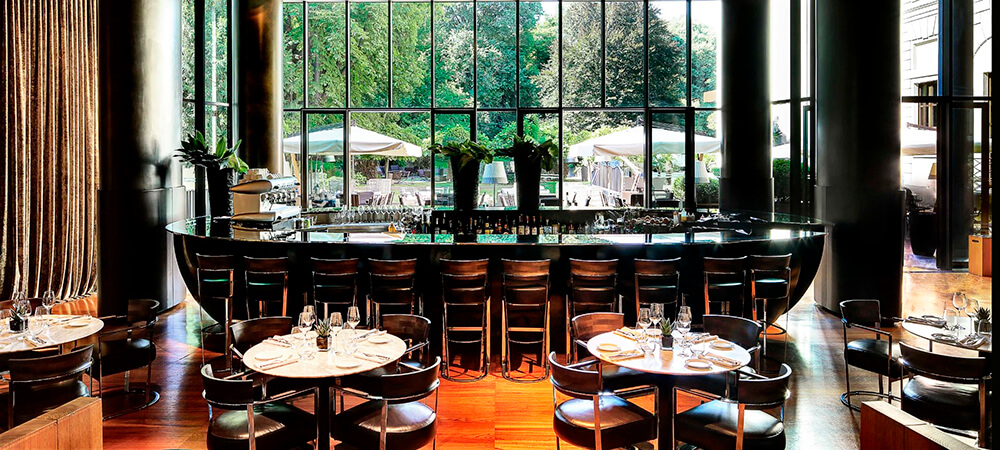 Bvlgari Hotels and Resorts Bali Boutique
Bvlgari Hotels and Resorts Bali Boutique is the second hotel owned by the jewellery house of Bvlgari, opening in 2006. Located on the southern coast of the island, on top of a 150-metre cliff that descends to the white 1.5-kilometer beach and bordering the Indian Ocean, guests are encouraged to reach it via an elevator. The concept of the hotel, consisting of 63 villas and completed in Indonesian style, is relaxed luxury. All villas are built from natural stone and wood and the furniture is handcrafted specifically for the Bvlgari Resort.