19/12/2017

Premiere Magazine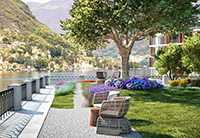 The beginning of the summer season was rich in new discoveries in the field of hotel accommodation, from luxury hotels to small designer boutique hotels. In our opinion, three hotels listed in this article deserve special attention.
Il Sereno*****+
Lake Como, Italy
Bozle is one of the most famous and beautiful Italian Lakes and home of the beautiful 34 room Il Sereno hotel. The style was developed by the famous Milanese architect and designer Patricia Urquiola. The design of the building is dominated by the neo-classical style reflecting the culture of Lake Como.
Outside in the gardens designed by French designer Patrick Blanc naturalist, there is a panoramic swimming pool with access to a private beach and spa. Terrace restaurants planned by Patricia Urquiola are located literally on the water.
The interiors of Il Sereno are made from natural materials such as stone and wood.
All rooms have panoramic views from windows that open to endless views of the Alps and the lake promenade. London restaurateur Giuliano Lotto (chain of restaurants La Petite Maison) developed the interior of the summer and winter restaurants.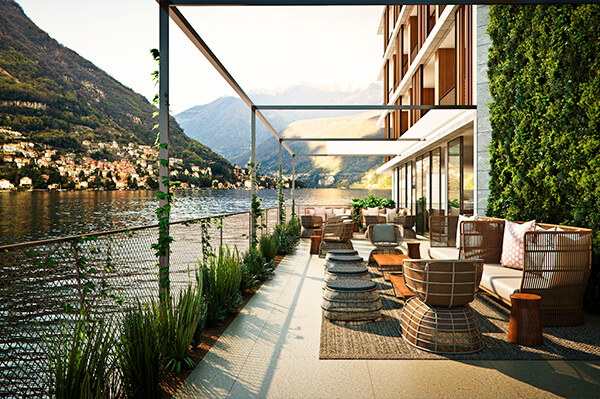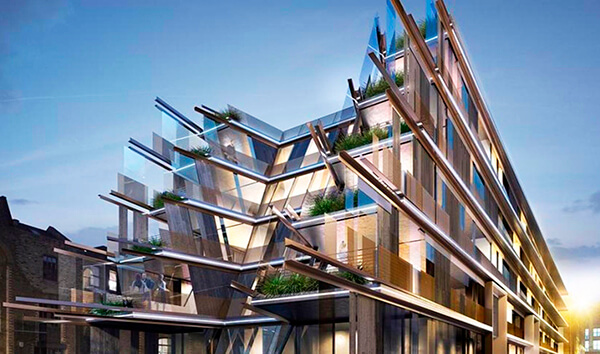 The Ritz Paris*****
Paris, France
The luxurious five-star hotel opened in Paris in June 1898 and survived the longest in history. The restoration for five years was under the leadership of designer Didier Botam from the architectural bureau COS. The costs of updating the interior, exterior and restaurant L'Espadon cost €250 million. Most of the historical furnishings, such as plates and vintage typewriters are from Hemingway bar and, of course, the Golden Swans on shells, have carefully restored.
After restoration a luxury Spa, new shops Prada, Chanel and Cartier, the new tunnel under the Place Vendome were included. The new creation of bars, restaurants, recreation areas, hotel gardens and a cooking school Ritz Escoffier developed for the creation of the "new life" for the hotel.
Nobu Shoreditch*****
London, Great Britain
A big premiere awaits the British capital! Nobu Hospitality Company owned by Robert de Niro and Chef Nobu Matsuhisa opens the first hotel in their chain in Europe. The five-storey Nobu Hotel has 156 rooms located on Willow Street in the Shoreditch area of east London. The bar and restaurant are under the personal control of Nobu Matsuhisy. Nobu Hospitality opened its first hotel in 2015 in Las Vegas, then one in Riyadh. The network plans to open more hotels in London, Manila, Chicago, Miami and Bahrain.