26/02/2018

Premiere Magazine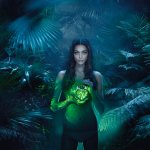 Aura Mugler
AURA — a new masterpiece from the perfume house MUGLER; a fragrance combining animal sensuality and the power of nature.
Three hearts of fragrance:
The beating heart of instinct: tiger liana
The floral heart: Rhubarb leaf and orange blossom
The animal heart: Bourbon vanilla and wolf-wood
Feline sensuality: Like warm skin. Tiger liana symbolises the feminine mystique and sexuality, with rhubarb leaf and green notes. Its harmonious coexistence with the surrounding world and Bourbon vanilla offers an exciting sensuality, inviting a primitive, animal instinct for pleasure.
Chanel: LE TEINT ULTRA TENUE
Your secret guide to perfection
Le Teint Ultra от CHANEL, from Chanel, is a new generation of foundation designed to meet the demands of active women everywhere. Chanel women expect an impeccable complexion in all circumstances, from morning to evening. With its texture so light that it blends perfectly with each contour of the face, Le Teint Ultra tenue is every woman's ''must have'', offering the perfect balance between translucency and coverage for an exquisite complexion and a luminous matte finish. There is a compact version, Le Teint Ultra Compact, and a fluid version, Le Teint Ultra Fluide, with a large spectrum of shades.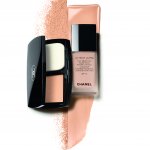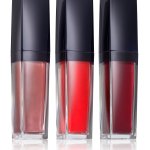 Colour Mixed with Passion
Estée Lauder introduces a new line of liquid lip-colors, Pure Color Envy Paint-On Liquid Lipcolor, presented in twenty different tones which give soft colours in three bold finishes. Make a statement in liquefied matte pigments that define style. Demand attention with daring metallics that wrap lips in a highimpact chromatic shine. Radiate confidence in a luscious wet vinyl polish. Painted in liquid envy, each shade and finish transforms lips into an irresistible, colour intense work of art.
Matte shades are good for creating daytime make-up. This part of the collection includes natural pastel tones. Glossy lipstick can be found in rich, juicy berry shades, making lips look incredibly tempting and bright. In the metallic lipsticks, the smallest light-reflecting particles are added, which create the effect of three-dimensional drawings on the lips. Fantastic!!!
Matte — for an exciting image.
Vinyl — for a passionate shine.
Metallic — for a bold and dazzling look.
Цвет, смешанный со страстью
Estée Lauder выпустили новую линейку губной помады жидкой текстуры Pure Color Envy Paint-On Liquid LipColor, представленную в двадцати оттенках, которые дарят насыщенный мягкий цвет в трех разных финишах.
Матовые фактуры хороши для того, чтобы создавать дневной макияж — эта часть коллекции включает в себя натуральные, неброские пастельные оттенки. Глянцевая помада — это насыщенные, сочные ягодные цвета: губы смотрятся невероятно соблазнительно, броско, ярко. В помады металлик добавлены мельчайшие светоотражающие частицы, которые создают эффект трехмерного рисунка губ.
Матовый — для волнующего образа.
Виниловый — для страстного блеска.
Металлик — для смелого и ослепительного эффекта.
ELIE SAAB
Le Parfum in White — the new creation for women from Elie Saab is а fragrance for the most exceptional occasions. А white bouquet, as dazzling as the most special moments in their lives, awaits every discriminating woman. As white as the radiant wedding dress of the ''Big Day'', as alluring as а sumptuous evening gown and as pristine as a stunning outfit of summer, this slightly fruity and deliciously addictive fragrance is unmistakably unique.
White flowers, blossoming oranges from Italy, sunny jasmine which echo with notes of black currant, white amber and patchouli brightly reveal themselves in unison thanks to this white parfum.
In the heart notes, а radiantly feminine white bouquet weds the carnal innocence of jasminum sambac and orange blossom absolutes, with the petalfresh scent of peony. The solar essence of ylang-ylang from Madagascar glows against the creaminess of vanilla.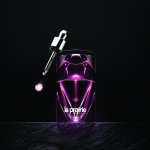 La Prairie. Platinum Rare Cellular Night Elixir. A DROP OF MAGIC
Platinum Rare Cellular Night Elixir, from La Prairie, is the most powerful, rejuvenating potion yet to emerge from the La Prairie laboratories. For the first time ever, the four functions essential to the skin's complete regeneration process are addressed in a single formula: nutrition, respiration, detoxification and immunity.
The elixir offers the highest concentration of La Prairie's exclusive ''Cellular Complex'', combined with the ''Advanced Platinum Complex'', which is a unique blend of rarely used, active ingredients. The exclusive ''Cellular Complex'' ensures essential nutrition by providing building blocks, such as amino acids, nucleotides and sugars necessary for skin cells, to synthesise biomolecules, including proteins and DNA, which are essential to cellular structure.
Restaurants
The pover of moisture
This NEW Moisturizing Cool Gel Cream embodies the best of La Mer technology. Immediately upon application, the skin feels moisturised and conditioned, with a feeling of intense nourishment. As with all La Mer products, the Moisturizing Cool Gel Cream features La Mer's signature ferment, the Miracle Broth™, as well as the powerful antioxidant Lime Tea Concentrate, which helps defend the skin from environmental stressors, such as pollution. The new Moisturizing Cool Gel Cream has the same renewing properties as the legendary moisturising cream of La Mer, giving the skin radiance and softness and deeply moisturises and refreshing the skin in every way. This outstanding product is ideal for use in areas with a warm climate, like Cyprus (of course).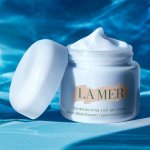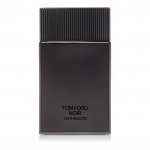 Tom Ford's Noir Anthracite ''The Light in the Dark''
The new fragrance Noir Anthracite, from Tom Ford, reflects the light in the dark, featuring the brilliance of bergamot and cold Szechuan pepper against rich black woods, such as cedarwood, Macassar Ebony, and santal from Sri Lanka.
In its heart, it blends tuberosa and Arabian jasmine, with the green galbanum reflecting the purity of the night.
It is a beguiling addition to any cologne collection, created to match the dynamic mood, lifestyle and wardrobe of the modern gentleman.