Angelos Loizou: Cyprus is a paradise!
29/12/2017

Premiere Magazine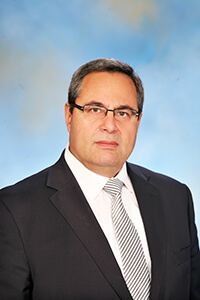 Can you tell us a little about your organisation, as not all our readers know about it?
The Cyprus Tourism Organisation is a government organisation, which has one duty: to create a tourist product and to promote it to the locals and tourists. We create a product that promotes our history, our culture, our gastronomy, sightseeing and many added value services, whether it"s wedding ceremonies or diving activities.
So, basically we promote services that show that we are a good tourist destination.
For example, our blue flags beaches. We have the biggest number of blue flag beaches in Europe, with 57.
You have many offices not only in Cyprus, but also in some
Now, we have around 12 offices outside of Cypr other countries. How can this help the ordinary tourists?us; in places like Russia, UK, France, Germany, Italy, Israel and Greece. The main purpose of these offices is to help our ambassadors in these countries to promote Cyprus as a tourist destination.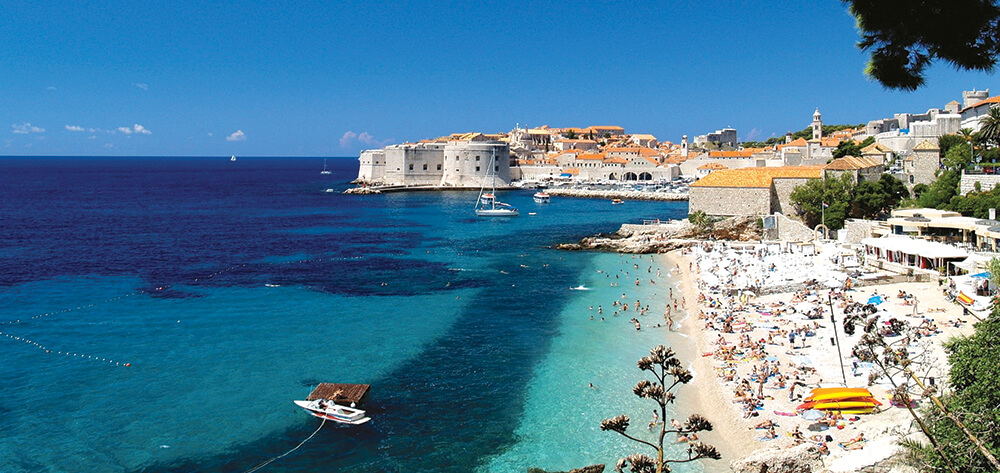 How do you create a tourist project and attract investors for these projects?
The government doesn"t create tourist projects, except for such projects as the Marina, which was created with the help of private investors, and now the Casino. So private investors design the project and the government promotes the project with the help of such recourses as CIPA (Cyprus Investment Promotion Agency) and the CTO.
One of the first big projects was the restoration of the villages; what we call agro-tourism or rural tourism. If somebody has an old house in a village, we give a grant so that they can renovate it and make it available to tourists.
Is it in some particular areas?
With this project, we cover around 80 villages. All of the Troodos mountains villages, Lefkara villages and mountain villages around Larnaca. This is something that we would like to promote, for example to Russian tourists. What can be better than to hire a car and explore these surroundings, visiting wineries, taverns and sightseeing?

Are there any farms like in some European countries, providing hotel services?
Unfortunately not, but in Cyprus, in such houses, there are full facilities to live on your own.

Let"s talk about a big project like Paphos Marina? What is your perspective on this project?
Actually, the first project of Paphos Marina was done in the early 90s and was supposed to be the first marina in Cyprus. Actually, the business people in Limassol and Ayia Napa were more consolidated and now we can see a marina in Limassol, a marina being built in Ayia Napa and a marina in Larnaca, operated by the CTO.
As we know, the case in court is over and the marina in Paphos is going to be built.
By the way, in Paphos region, there are many very big projects. For example, all four golf clubs of Cyprus are in the Paphos area. There is a big construction project in Limni (Polis area), run by the Shacolas Group, where there will be several golf clubs and hotels. Also now, there is a new agreement regarding Akamas coming up to make some kind of moderate development of the area. This will include paths to walk on and points to have a snack and drink. So, we give a chance to people who own land there to earn some money.

What about the new projects in Paphos, related to 2017, when Paphos will be "the Cultural Capital of Europe"?
It"s a big thing for Paphos to be chosen as the European Capital of Culture. As I was a project manager of Paphos, I can tell you that by this time, there will be many changes done in Paphos, including new roads and restorations of some old building, squares and archaeological parks. We are not focusing on building something new, as all of Cyprus is an open-air factory. Due to our climate, we can afford most of the events outside.

What are you going to do with Troodos ski resort? Are you going to renovate it somehow?
The President has already announced a plan for the Troodos area. There is going to be an invitation to private investors to renovate all government houses there and let them out to the people. Regarding the ski resort, unfortunately we don"t have a long ski season, so the investors will not get a huge profit from this project, but still there is a plan to do light restoration there.
What can Cyprus offer to tourists in wintertime?
Many things, actually. Cyprus is a paradise from October to May. For me, it"s the best place on Earth, with its sunshine and warm weather. You can visit many interesting places, do archaeological sightseeing, explore the countryside, cycle, swim in the sea or practice diving. If you wish, you can go around villages to see how people live and to try our gastronomy.
Nowadays, many upper class people better understand the definition of luxury as simplicity and relaxation. If I am a tired businessman or woman, all I want is to relax and the best way to relax is to live a natural life.
We have many advantages here in Cyprus, as within an hour you can go to the mountains, beaches, forests and also cosmopolitan city like Limassol. So, in such a small area, we have a mosaic of opportunities.

Let"s talk about such a huge project as the Casino. What is going on with it now?
In September, several investors were offered the opportunity to buy conditions of this project, so around ten interested investors bought in. In the middle of December, the interested investors expressed their interest. Out of those who are interested, the government chooses three and, after that, there will be a tender. The whole procedure will be finished by the 31st of May.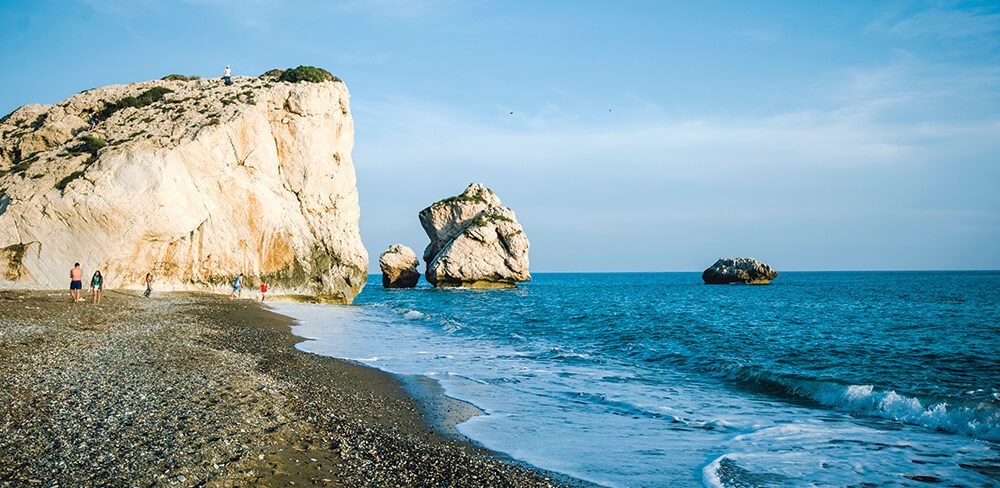 At the beginning, the Government will be giving a 30-year license for the winner of this tender and a monopoly around all of Cyprus.
For the next 15 years, we might let some other companies operate as well. It"s up to the investor/operator where to have this casino. The future operator has the right to open four small additional casinos apart from the main one in any city in Cyprus.
Are there many investors, at the moment, willing to participate in this tender, as the license is very expensive?
Yes, there are and as I know, some Russian companies as well expressed their interest.
We would like to ask you about sport tourism. How do you think the sport infrastructure in Cyprus satisfies requirements?
In fact now, we see a very big interest from the Russian football teams to train here in Cyprus, instead of training in Turkey.
For swimmers, we have several Olympic size swimming pools, which are suitable for professional swimmers. For cycling, we areoffering the part of European cycling training.
Due to the situation in the Turkish tourist market for Russians, do you think Cyprus is ready to receive such a big tourist mass?
I have talked with all of the Russian tourist operators. Cyprus is not Egypt, but we have the same weather as Turkey. We are just slightly more expensive than Turkey.
We have other things to show to Russian tourists, such as monasteries, churches and historical places. It is not sensible to convince Russians that they can come here in winter and swim. Therefore, we have to offer them other things and this is the difficult part. Greece is absorbing a lot of Russians at the moment, but it is quite a big country when compared to us. We cannot receive millions, of course, but we can get at least 200,000 more people on top of what we have now.
Maybe it depends on the prices for accommodation and it should be slightly decreased in order to attract more people?
The problem here is that, in summer, all of our hotels are full, so we have to fill them up from October to May and this is the difficult part. At this period of time, the prices are very reasonable in Cyprus.
Still, we also have a problem with airlines and we are waiting for what is going to be in the airline sector after Transaero stops all of its flights. What we must do is sit down together with tour operators and airlines and decide what we can do for the future.