Yulia Rutberg. Love is: All That We Have
19/05/2017

Premiere Magazine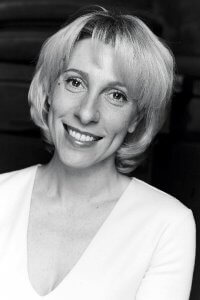 Talented and bright, she is the star of the Vakhtangov theatre scene, laureate of the Russian theatre pri­ze "The Seagull", "Crystal Turandot" and the medal "Glory of Nation". She is lo­ved by viewers and in demand by direc­tors. She is re­cognizable and luxurious, although (for some reason) she calls herself "the girl with questionable looks". She is Yulia Rutberg. A witty, energetic actress with the role of a "strong woman", she is the star of the Vakhtangov Theatre. Yulia Rutberg, in an exclusive interview for our magazine, told us about beauty, poetry, theatre, her future plans and much, much more.
Julia, our interview takes place in the spring, during the coming to life of nature and flowers. I want to talk about beauty, joy and love. Tell me, please, what is, for you, the criterion of beauty in art?
The harmony, when there is not so­mething bustling. When all is in mode­ration and, if it is a performance, then the scenery, costumes, music and acting are all linked into a single whole, not se­parate pieces. I think that beauty is some kind of Golden ratio, when all conver­ges; when all is in proportion and com­mitted performances are distinguished by the fact that the artist's work does not scream of the costumes on the actors and, instead, the music complements the story and the action. When there is air in any work; when you breathe it, if it is a play or painting or music, it is beauty. From all of this, the impression of a work of beauty is created.
It is impossible to ignore the question of female beauty. Who is she, in your opinion, this true woman? What is her beauty and power? How do you feel about the modern standard of female beauty?
Standards of beauty change and change the proportions of the figure, but it seems that those women who have unique faces and unique style always win. When it's not just a beautiful figure or beautiful eyes, but all combined, it is true beauty. The main thing is a woman's nature; someone with pepper, someone with cream, someone with some fragrant almonds, but every woman who is remembered is self-styled. There are women who appear and immediately become icons of style and, so, people start to pluck eyebrows, wear lipstick or wear similar clothes, while looking at such icons. For example, Monica Bellucci is a beauty beyond the time because she has some incredible femininity. Her face is absolutely timeless. She could be Rachel in the Old Testament or Mary Magdalene and, today, she is crazy beautiful because she has some mystery and magic in which you can drown. Michelle Pfeiffer is just another amazing example of grace, with uniquely retained child-like and polished facial features.
Once the standard of beauty was Nefertiti and, today, it would all be perceived as an exotic fruit, but is unlikely to be as a reference. The beauty of a woman is a living concept. There's a frozen beauty, but it is plastic. As the woman moves and talks, of course, a woman with education and a sense of humour will be noticed because when a beautiful woman cleverly speaks, she can support any conversation. If she knows languages, it is her true lustre and charm. A woman cannot be without charm because frozen beauty can be admired for only a few minutes. Therefore, in female beauty, the most important things are the currents in which the woman affects others.
Julia, your name is on the posters for the audience as the quality assurance of submissions. Please tell us about your creative plans, upcoming projects in theatre and movies and, of course, about poetry gigs.
Soon, on the First Channel, there will be coming out a new TV series project, tentatively titled "Caviar Affair". It is a famous case of Soviet times. We were shooting in summer and autumn, with visits to Rome, then editing and sound recording. It will appear on the TV soon. Honestly, there were no big projects this year because something had to be abandoned because of the huge amount of touring. It didn't work out with the shooting and was frozen from problems with financing. As for the theatre, Stanislavsky and Nemirovich Danchenko's "Oedipus Rex and Bluebeard" recently premiered at the theatre. There are all sorts of ventures. Whether they will be or not is too early to say. As for poetry evenings, this year I have scheduled two programmes — one poetic and the other musical. We went to America and played there for 11 performances in eleven cities. We travelled a lot in Russia and I am very happy that people are so happy to accept good Russian language, good Russian poetry and crave the good Russian language. I am very glad that people like to join the art world and it is the most fundamental and important criterion.
What does poetry mean in your life? Do you have favourite poets and poems?
Poetry in my life is an artesian well. It is such pure wa­ter because there is of a lot of debris, a lot of chatter, a lot of scholasti­cism and a lot of stupidity and the poetry is a smart, subtle, expressi­ve thing. Here is the faceted cham­ber of the Kremlin and if you create facets of Russian poetry, the treasure will lie with Pushkin, Lermontov, Griboye­dov, Brodsky, Akhmatova, Tsvetaeva and Mandelstam — a whole library of poets. These poets are in the house of an intelligent person. I think that people should bother to read some good poetry instead of reading a newspaper or doing the crossword.
You played many strong female characters, including Coco Chanel and Sarah Bernhardt. Is there a character that you dream to play?
I never talk about it because "the spoken thought is a lie" and when you have a dream, it is the Grail that you want to save, not to spill. When it has already happened, it is possible to speak boldly because it has already materialized.
You come to Cyprus with a per­formance of 'Scream of Lobster', where you play the role of the fa­mous Sarah Bernhardt. Is there something between you and her?
We have in common that, for both of us, life is theatre. It is a game. It is a lifestyle. It's a huge amount of suffering, di­sease and overcoming. For example, you should never cancel a performance if the audience is there. It is the ability to overcome very significant barriers and, despite everything, to go on stage. It's a way to be regenerated because good performances are the opportu­nity to throw out all of the negative that you have, the ability to mourn and share a private grief, although you speak with the words of a stranger. It is an opportunity to recharge with positive energy. We cripple ourselves with terrible force and treat, at the same time, the audience as well. After all, we, too, are healers.
A good actor, acting on stage, can cause such zones of pairing with what the viewer sees and, maybe, we'll push him/her to the solution of any problem. We may be able to untie the knots and, may­be, remind him that not everything is so sad and there is always a way out of any situation; that you need to believe in yourselves and that love is the most important thing that we have. Perhaps, that money is very important, but it does not define life, as the rich man cannot say that he is happy because of the money and the poor man can say that he is truly happy. This is the criterion of harmony of man with himself and the world around him. Sarah Bernhardt was an amazingly courageous woman, an extraordinary workaholic and a person for whom emotions were life itself. Even when she was left without a leg in her castle, she lived again through the most exciting experience of her life. She needed to cry and laugh in order to feel alive, so she continued to play with her secretary. That was her life.
You visited Cyprus last spring. What kind of imprint did it leave in your memory and what do you expect from this new meeting with the island?
Cyprus is a wonderful place. You ha­ve an amazing climate because at the bottom, it is hot and, in the mountains, you can see snow. Lots of wonderful villages with wonderful tavernas, stunning seafood, fruits and vegetables. The opportu­nity to swim in the sea, to enjoy eve­ry day, to see the sun and the starry sky. For me, Cy­prus is such an inspiration, such a joy to li­ve li­fe on the island. I ha­ve friends there and I take great plea­sure in waiting for meetings with them. I like that the people there are slow. They have absorbed a huge amount of solar heat, sea salt and vitamins.
They are happy and relaxed. Looking at them, inadvertently you become happy and re­laxed.
Thank you for the interview and I look forward to meeting with you.
"Three sketches of Lucian Freud" by Francis Bacon
Francis Bacon was an English expressionist painter and a master of figurative painting. His triptych, in 2013, became the most expensive work of art in the world. "Three sketches of Lucian Freud" was sold at Christie's auction for a record sum of 142 million dollars.
The triptych, created by the artist in 1969, was auctioned for the first time at a pre-sale estimate of 85 million dollars. Bidding lasted only six minutes and the auction house did not disclose the identity of the buyer. Each part of the triptych has the same size of 198×147.5 cm. Each canvas depicts Lucien Freud in different poses, while seated on a chair is the artist Lucien Freud. The background is orange-brown, which is brighter than normal for the works of Bacon.
"Number 5" by Jackson Pollock
"Number 5" was completed in 1948 and utilised the technique of spraying, which is the corporate style of the artist. The picture size is 243.8×121.9 cm and is mounted on fibreboard (hardboard).
In 2006, at an auction organised by the auction house Sotheby's, it was sold for 140 million dollars. It is believed that the hype surrounding this painting was created artificially. All of the paintings of Jackson Pollock were presented in museums and sold freely. Yet, "Number 5" was hidden and shown only when all of the other artworks were sold.
Consequently, the price of the painting went up to the heavens and broke many records. The original painting was in a private collection and was then exhibited in the Museum of Modern Art in New York. It then became the property of producer David Geffen. Who sold it for $ 140 million? According to unconfirmed reports, it was a famous Mexican billionaire.