PAUL LAMBIS: "I am who I am. Just deal with it"
24/02/2020

Premiere Magazine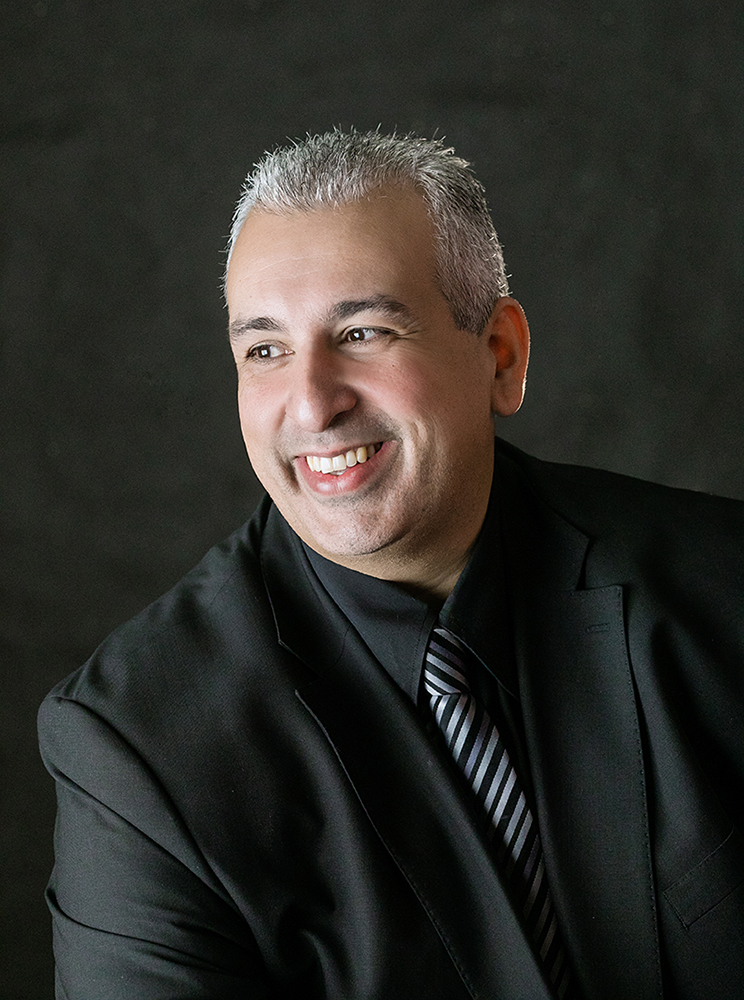 Paul Lambis is an award-winning screenwriter, author, playwright and director, born in Johannesburg, South Africa. Educated at the Johannesburg Art Foundation, he is based in Cyprus and is the Creative Marketing Head of a renowned organisation. In 2008, after surviving a near-fatal car accident, Lambis put pen-to-paper and published his autobiography "Where is Home?". His highly-acclaimed memoir inspired him further to write, produce and perform a one-man stand-up comedy based on the book. As an established playwright in Cyprus, Lambis has written, produced and directed theatrical productions such as "74" and "Melina: The Last Greek Goddess" to widespread critical acclaim. Other plays include "Callas", "Taj Mahal", "Evagora", "Volare", "The Madness of Marilyn", "Onassis: The Final Hour" and "Divorced, Beheaded, Died; Divorced, Beheaded, Survived". His theatrical production, "Melina: The Last Greek Goddess" represented Cyprus at the "United Solo Theatre Festival" in New York and won first prize for "Best International Show".
In 2016, Paul Lambis received the award for "Best International Screenplay Cyprus" for "74" by the Screenwriter's Guild of Greece, and "Best Screenplay2019" at the Cyprus International Film Festival.  His screenplay "74" is currently in pre-production and scheduled to be shot on location in Cyprus.
When did you first come to Cyprus from South Africa, and how have you found the island over the years you have been here?
We emigrated from Cyprus in 2002 due to the escalating crime rate in South Africa.  We arrived in Cyprus when the island was not part of the European Union, however, I was excited to see the prospects that lay ahead.  Progress was evident everywhere, and we were spoilt for choice.  Cyprus was rapidly becoming a diverse country with wonderful cultural communities settling and contributing to the island's development.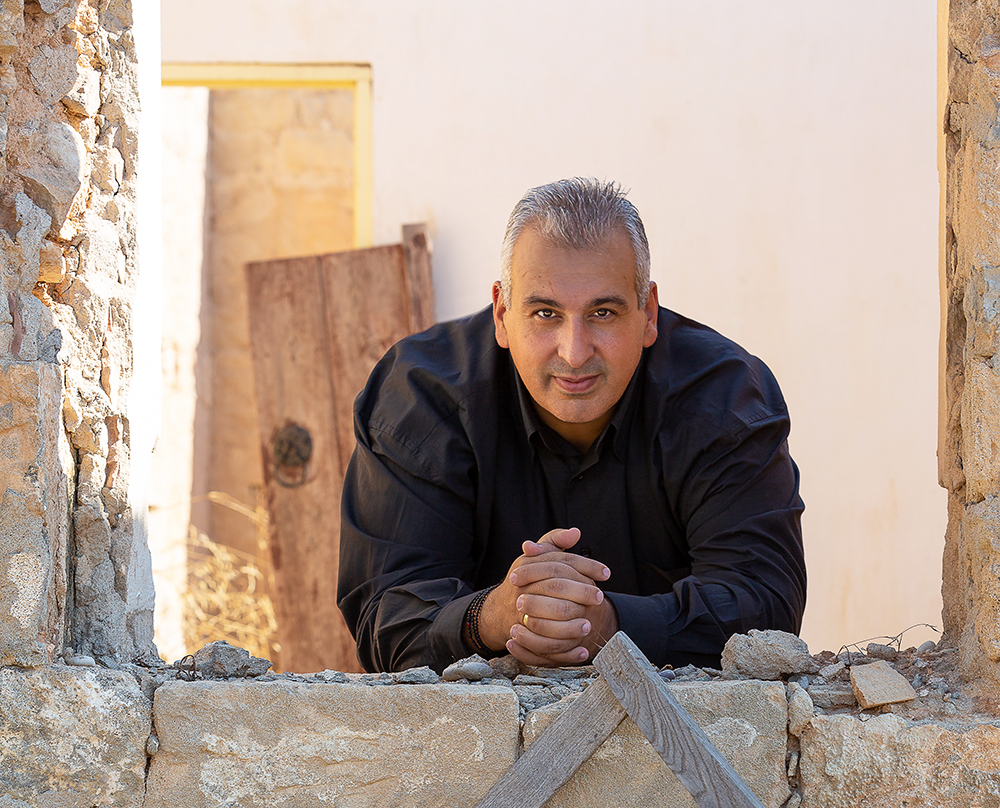 What inspired you to start writing?
I wrote my first novel in 1991. It was called "The Turkish Princess", and was about the conflict between the Greeks and the Turks. This was because, as I grew up, I was constantly reminded about my Greek culture and heritage. I was very much a part of the Greek community in Johannesburg and wanted to represent Greek interests. I felt very honoured to win the South African Sunday Times award for my book, "Best Newcomer", at such a young age.
Life was great, until I suffered a near fatal car accident in 2008. I suffered a severe pelvic break and was confined to bed for six months which, as an active and busy person, I found very, very difficult. I had to totally learn how to walk again. I understand that stumbling blocks change your path in life but this was hard.  I do, however, feel that it strengthened my character.
Whilst I was recovering, I had the time to write my autobiography entitled, "Where is Home? – A Journey of Hilarious Contrasts". The doctors said that, at this point, I would never walk again but I was determined to get back on my feet. I see life as a game of chess. Sometimes pieces in front of you challenge you. It is about taking one step back and looking at the bigger picture and then strategizing a way forward. This applies to all areas of my life. Whilst as a person I am an extrovert, sometimes it is easier to pause, reflect, assess and then act. This is how I live my life now.
I turned my book into a stand-up comedy show (SOLD OUT), which I hope inspires others and makes a difference to people. If I can help one person look back at dark moments and make it easier for them, then I am happy that my words have made a difference. I use my books to communicate messages. I say it how it is, but in a diplomatic way. People can either love it or hate it.
After the success of the comedy shows I was asked by one of the local networks to write for Greek television.
The last few years have been very busy for me. My book "Odd One Out", was published in 2018. I wrote this book wanting to go against the social norms and believe that I have broken down some social barriers. On the front cover I have the headline "I am who I am. Just deal with it", which I like, but my favourite quote from this book – "I prefer not to think before speaking. I like being just as surprised as everyone else by what comes out of my mouth". This is very me. I was also very involved as the writer and director of the award-winning production of "Melina", based on the life of Melina Mercouri. I saw her photo in a subway in Athens and was drawn to her as a subject. I was mesmerised.  I wanted to pay tribute to Melina.   My production enjoyed great international success, and was awarded "Best International Show" in New York's United Solo Theatre Festival.
Having an education in art helps you develop stories?
Absolutely. The world is a creative person's oyster.  I see possibilities everywhere and I am constantly taking in information that becomes fodder for creative expression. As an artist, I love to expose myself to new experiences, sensations and states of mind, and this openness is a significant predictor of my creative output.
In 2016, you received the award for Best International Screenplay Cyprus for "74" from the Screenwriter's Guild of Greece. How did you feel about that?
It was a honour and beyond. I have always been proud of my work. But, having international recognition by an accredited organization endorsing my work for its standard and content takes it to another level. It was an achievement that motivated me to continue working hard, writing and creating theatrical plays and screenplays that have social messages. I like to make people think.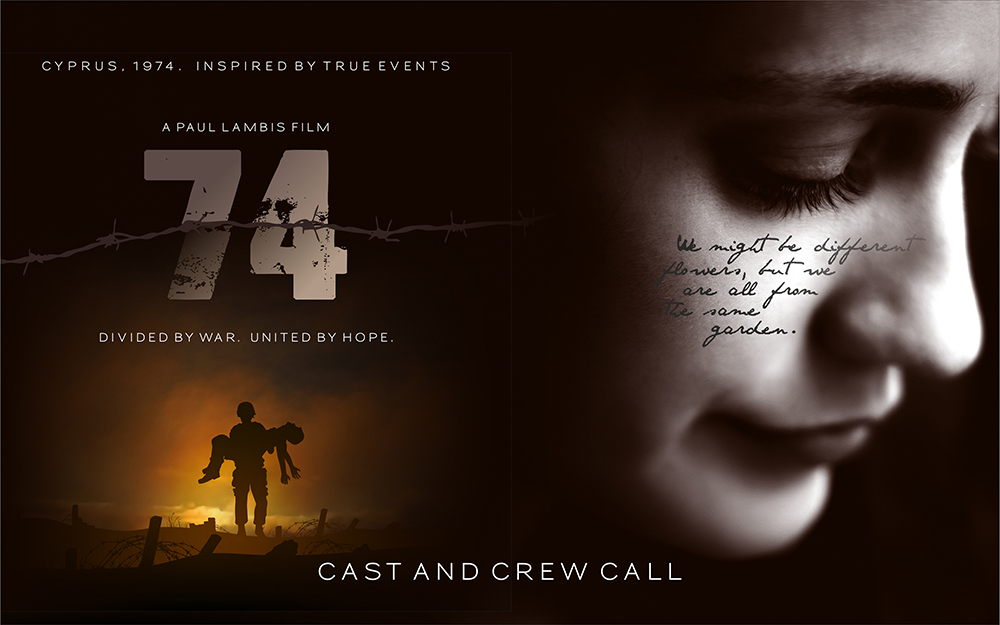 The screenplay for "74" is now being produced as a movie and is will be shot in Cyprus this year. Can you tell us more about this?
Following the 1974 Turkish invasion of Cyprus, "74" centers on the lives of four women, and the gross injustices perpetrated against them. This drama is a story of love, loss, life and death, seen through the eyes of these symbolic women, each one representing a town under Turkish occupation: Kyrenia, Girne (Turkish for "Kyrenia"), Morphou and Varosha. These powerful figures are united by one constant that anchors their stories and ties them all together: their hope for their island's re-unification.
What do you think about the Cyprus problem nowadays, and do you think there is a solution of it or not?
I feel strongly that it is inexcusable to have Cyprus as a divided country. I want to raise awareness on an international level about the conflict of 1974 and show the real story through the eyes of people who were there.
As part of my research, I approached many refugees and interviewed them. They were keen to take part and gain the opportunity to get their stories across to the world. It was, however, a real emotional rollercoaster for me hearing so many extraordinarily sad stories, especially from the female perspective.
The women had no weapons and they felt that the men had abandoned them. They were forced to go off to war and defend their country. I really consider that the women of Cyprus, at that time, were the real soldiers of the war, as they were left to defend their families whilst suffering mental and physical anguish.
I have taken their real stories and written the film basing it on characters that come from Morphou, Kyrenia and Varosha. I have merged these stories into four leading figures who represent each town as a female character.
I want the film to be a tribute to Cypriot women, who fought tirelessly throughout the war and experienced the horrendous brutalities of torture and rape. No words can ever truly describe what they went through.
We have just finished auditions for the lead roles. We had almost 5000 applications and filming begins next year, in Cyprus, with an international and local film studio. It will be filmed at various locations all over Cyprus. Primarily, we will use authentic villages and I hope that Paphos will play a part in it. The film will show stories from 1974 to the present day. My main focus in the film will be on the stories of the women whom I have interviewed. I hope to get the messages across about the true human sufferings of war. I hope that through hearing stories of previous wars, it will help us to think much more carefully, in the future, about firing the first shot.
What do you think about the Film in Cyprus Scheme, which was announced last year? Do you think it will work?
For an industry with a modest regional footprint that produces just a handful of feature films every year, the incentives should give a boost to domestic production, while also opening doors for more minority co-productions and production services on the island. I am very optimistic about the investment programme. The combination of turquoise waters and sandy beaches, the snowy mountains in the winter, the historic monuments and graphic villages and the island's traditional cuisine make it a perfect place for producers who are either interested in film production or documentaries. These reasons along with the benefits deriving from the Scheme, certainly motivate and encourage international producers to choose Cyprus as their next film destination.
Interview by Lina Teroganova