17/01/2021

Premiere Magazine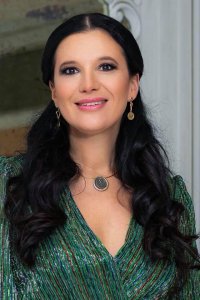 When we clap again?
By Olga Balakleets, Ensamble Productions
The events industry and the performing arts are going through unprecedented times in our living memory. Due to the pandemic all around the globe everything had to be put on hold, cancelled and postponed. When will audiences clap and when will performing artists bow again? Thanks to technology we entered deep into a virtual world of 'stay at home' concerts, online interviews and concert transmissions from previous live performances. To start with we were happy to have this rather than nothing as the doors of all the concert halls, theatres, stadiums and clubs were shut for an unknown period of time. However as the time went on we realised that the virtual entertainment will never replace the excitement, joy and anticipation from alive performance.
The big concern is that this intense virtual replacement of live concerts will have a negative effect on the future of the entertainment industry not to mention the many restrictions governments will have to reinforce on all the concert and event's organisers around the world. We hear about possibly opening auditoriums to a maximum of 40 percent of the entire capacity which for many will be totally unpractical. How many promoters will cope with this option relying on a much small income? How will they manage to keep big or even smaller orchestras at a distance when they will be finally allowed to go back to perform? The list of these questions is long and the answers are not coming through. Governmental support only partially covers the running costs of many shut institutions some of which are now on the edge of closing down for ever and thousands of talented freelance artists fear for their future too. It is also unimaginable to lose this year's Cannes Film Festival, Venice Bienalle, BBC Proms, Eurovision, Montreux Jazz Festival, Glastonbury Festival among many others and the tours of Celion Dion, Ringo Starr, Metalica, Iron Maiden, Bob Dylan, Bon Jovi with a long list of others being postponed. Until we have more certainty about governmental recommendations, the easing of international and national travel and most importantly reports on a much better control over the pandemic nationally and internationally, we will continue to enjoy virtual orchestras, live-streaming, transmissions and we prepare ourselves for a newly designed socially-distanced performances and keep hoping that the artists will hear us clapping again soon.