Theatrum Vitae's "The Path of Aphrodite"
25/09/2018

Premiere Magazine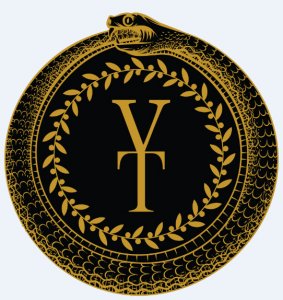 Theatrum Vitae's philosophy of "unifying the world through a fusion of the arts", is culturally embracing all corners of the globe. Founders Rafael Porzycki and Olga Balakleets communicate the philosophy behind the project and the relevance of Theatrum Vitae on the island of Cyprus in magnifying the cultural landscape.
The choreographic debut of the Theatrum Vitae artistic concept took place during a charitable gala in the Presidential Palace in Nicosia, Cyprus in October 2017. October 2018 will witness the official launch of Theatrum Vitae at the magnificent Palaepafos Museum in Cyprus.
The inaugural show "The Path of Aphrodite" is planned for July 2019 in Petra Tou Romiou, Paphos. Dedicated to the Greek myths, the show will be naturally built around Cyprus' most beloved and famous goddess "Aphrodite" and her legendary birth place.
Internationally renowned artists including headliner stars and ensembles, and the best examples of Cypriot creative talent, will be invited to participate. A number of Cypriot school children will also be chosen to take part, bringing an educational aspect to the project.
Music, choreography, sets and costumes will be specifically created by a team of world renowned composers, choreographers, directors and designers.
This spectacular event aims to attract 5,000 Cypriot and international guests at each performance, over 5 nights, and will leave a positive tribute to the Goddess of Beauty and Love: Aphrodite.
The event has formidable objectives generating international business links in politically and economically sensitive times. Moreover, recognise and involve young artistic talent evolving in Cyprus.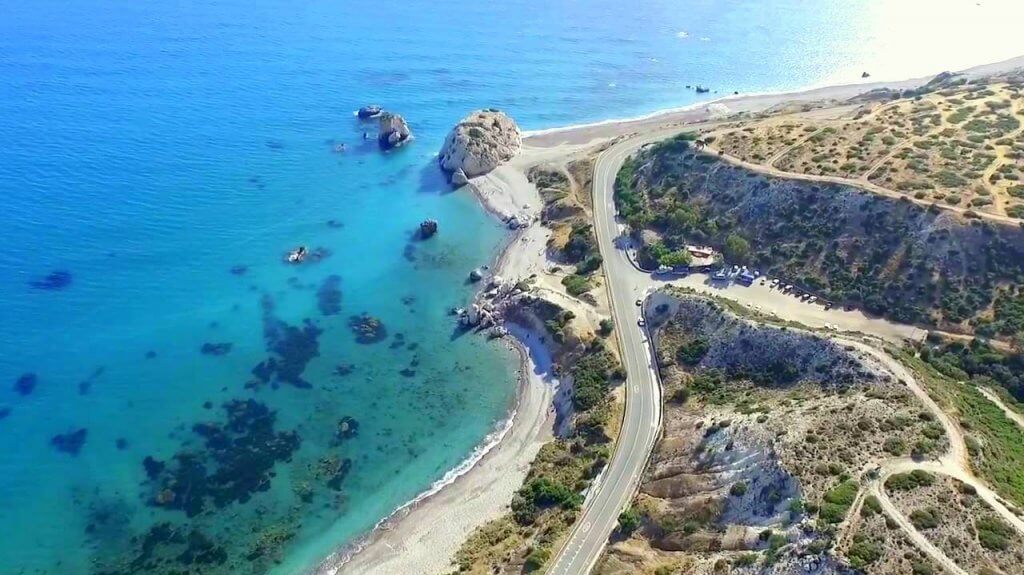 How did the whole concept of Theatrum Vitae derive?
Rafael Porzycki: Theatrum Vitae is my ideology about the human's journey and the progression of people's civilisation. It is my spiritual discovery as to who we are in this universe. It all started with an idea and has evolved, more specifically, to a clearer concept of a necessity to build a better understanding between people today and how to make this world a better place to live. Theatrum Vitae, once a concept without a name, but with a strong meaning, has commenced its evolution.
What inspired the concept?
Olga Balakleets: Being an artist myself and having worked with many outstanding talents as a producer, I was beginning to feel an emptiness, a feeling of lacking really fresh ideas and in fact, losing the purpose of the entertainment business in general. Meeting Rafael and hearing his new electrifying ideas about human civilisation which could be applied to the performing arts, where I felt I started sinking, was a break through. Intensive discussions between us, meetings with many new fascinating artists, searching for something new, led to finding a new way of thinking about life, its purpose and creating a new cultural platform which was to be called Theatrum Vitae.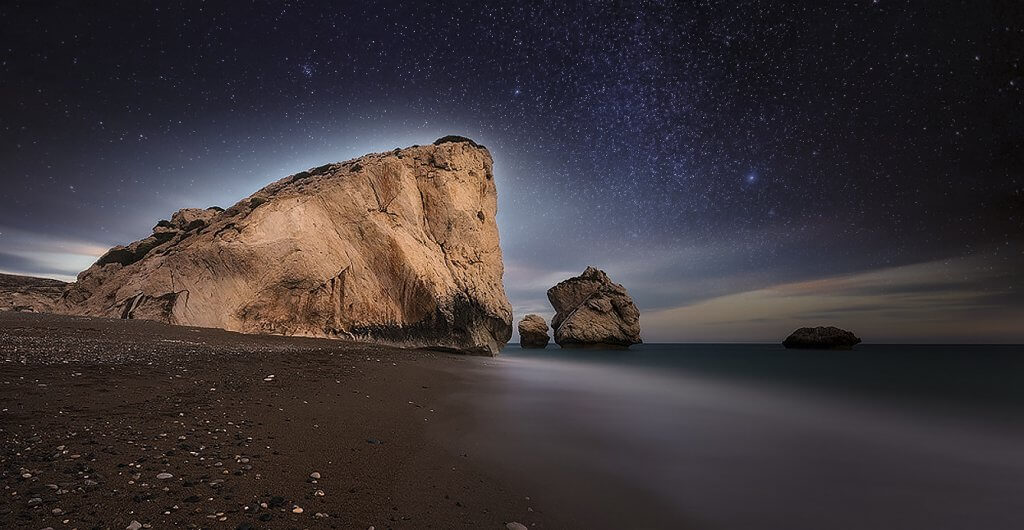 How did you decide on the name for such a special project?
Rafael Porzycki: Not an easy task indeed! Finding a relevant name for something which was to be the platform of our fast growing team with many followers, into a new and exciting future, took time and patience. An English name would be too simple, Greek with the project's strong Greek connections would be too difficult for the rest of the world, so what could be better than Latin, a foundation of all civilisation. The name had to be related to the most essential feelings about life, hence, we decided on this preferred title, and I think, one which describes the true meaning of life, and feeling life is a theatre, ever changing and flowing, so "Theater of Life" – Theatrum Vitae (in Latin) was born.
How did you both agree on what Theatrum Vitae's objectives will be?
Olga Balakleets: Such a challenging name should belong to an equally challenging project which should have strong aims. New debates came about what Theatrum Vitae should aim for to embrace a culture of people across the universe and deliver the depth of the project's ethos.
Rafael Porzycki: I felt however ambitious; Theatrum Vitae will aim for all the answers, especially for people who are in need of finding answers about the existence of life and living, and about their purpose. Performing arts and the arts generally have a healing and uniting affect on people in today's fragile and uncertain world. Theatrum Vitae is a beautiful and complex synthesis of performing and visual arts.
Olga Balakleets: Slowly we were coming to an understanding about the forms and activities of Theatrum Vitae's platform. Rafael as a concept creator was always the driving force behind these ideas, but I felt that all his views and ideas were resonating naturally with my understanding of life and performing arts in general. Soon we realised we were building a serious of grand, specially created shows which will analyse in the most creative and effective way, reflecting the history of our civilisation.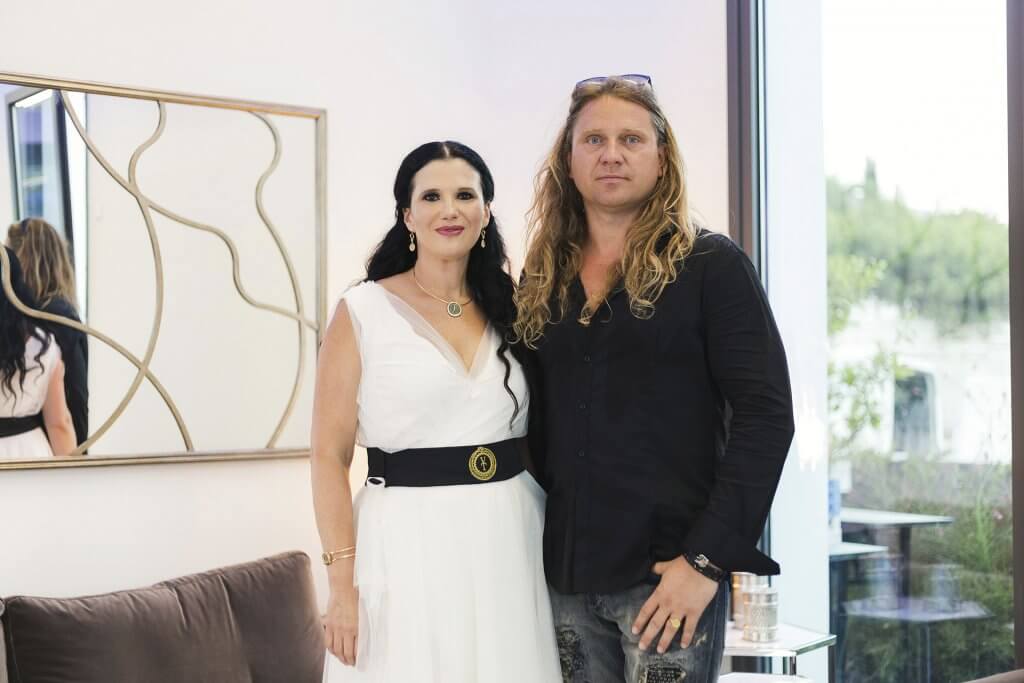 Was choosing the themes of these ambitious shows a challenge. How did you decide and tell us more about the nature of these shows?
Rafael Porzycki: We decided to start at the beginning, with the mythological times, in my beloved and adopted home, Cyprus, when the first humans created a cult of gods and the first story is naturally dedicated to the Goddess of Love and Beauty, Aphrodite, who was created in Cyprus. Our beautiful performances will therefore inevitably start in Cyprus, in Aphrodite's home, making a special base for Theatrum Vitae on the island in the future. Supported by many international established artists, directors, composers, choreographers, we are creating an experience which will be a total breakthrough experience for the island.
Olga Balakleets: Theatrum Vitae's first shows "The Path of Aphrodite" is planned for the summer of 2019 in Cyprus. Describing the story of Aphrodite, in this show about the origins of our heritage based on Greek mythology, we will implement the most contemporary production language with the most advanced technologies allowing the audience to live the past through tomorrow's lenses. A synthesis of all the performing arts – music, dance, drama helped by advanced technology will come alive creating an amazing show, making a truly memorable experience for Cypriots and all visiting the island.
What future scope do you envisage for Theatrum Vitae?
Rafael Porzycki: The experience of summer 2019 in Cyprus will be implemented by numerous satellite Theatrum Vitae's performances involving international and Cypriot young talents spreading the power of our new and innovative cultural platform with a message of harmony and love. Eventually we are planning to build an open sky museum, a total unique concept to Cyprus, which will be dedicated to the ancient and contemporary worlds of culture, this is what Cyprus and actually the whole world is about, a connection between the heritage and the future.
Olga Balakleets: Theatrum Vitae will be moving to Greece, Italy and UK with the next grand shows discovering important phases in the history of our civilisation – Greek philosophers, renaissance and today's digital world with each country representing each of these spheres. Each of these ambitious shows will be created and designed by a team of international experts and an exceptional cast.
You plan to address through your project the issue of today's technology and the negative, intensifying impact it has on the young generation?
Rafael Porzycki: The last of the first circle of Theatrum Vitae's shows, Cyber World, is very symbolic and addresses concerns about our state of mind, about the young generation being totally dependable on the digital world, which suppresses you as a human being. In spite of all the conveniences, modern technology is completely distracting for humans and young people particularly, from each other, leaving them sometimes completely soulless creatures. This particular problem and concern made me think and create the whole concert of Theatrum Vitae which aims to return people to their real life values.
What do you want Theatrum Vitae to achieve for people?
Rafael Porzycki: My hope and belief is that Theatrum Vitae will strive to embrace people and the world for the better, if they really want this to happen, and, do we not deserve a better world?
Website: www.theatrum-vitae.com
"Three sketches of Lucian Freud" by Francis Bacon
Francis Bacon was an English expressionist painter and a master of figurative painting. His triptych, in 2013, became the most expensive work of art in the world. "Three sketches of Lucian Freud" was sold at Christie's auction for a record sum of 142 million dollars.
The triptych, created by the artist in 1969, was auctioned for the first time at a pre-sale estimate of 85 million dollars. Bidding lasted only six minutes and the auction house did not disclose the identity of the buyer. Each part of the triptych has the same size of 198×147.5 cm. Each canvas depicts Lucien Freud in different poses, while seated on a chair is the artist Lucien Freud. The background is orange-brown, which is brighter than normal for the works of Bacon.
"Number 5" by Jackson Pollock
"Number 5" was completed in 1948 and utilised the technique of spraying, which is the corporate style of the artist. The picture size is 243.8×121.9 cm and is mounted on fibreboard (hardboard).
In 2006, at an auction organised by the auction house Sotheby's, it was sold for 140 million dollars. It is believed that the hype surrounding this painting was created artificially. All of the paintings of Jackson Pollock were presented in museums and sold freely. Yet, "Number 5" was hidden and shown only when all of the other artworks were sold.
Consequently, the price of the painting went up to the heavens and broke many records. The original painting was in a private collection and was then exhibited in the Museum of Modern Art in New York. It then became the property of producer David Geffen. Who sold it for $ 140 million? According to unconfirmed reports, it was a famous Mexican billionaire.