09/06/2019

Premiere Magazine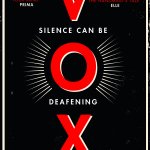 Christina Dalcher "Vox "    
Jean – a mother of four children and a linguist scholar – is on the verge of discovering an aphasia medication when American women are denied the right to speak, read and write. Only 100 words per day and electric shock from the electronic bracelet for each excess of the norm. To praise a child for a good job? Minus a few words. To say that something does not suit you? Minus another half. Women should silently cook food, clean the house and raise children… but they will not.
Rachael Lippincott, Mikki Daughtry and Tobias Iaconis "Five Feet Apart"
Can you fall in love with someone who you can never hug? Love at first sight…Love, which even a deadly disease can not prevent. Stella and Will challenge fate and go against it all. It's just that their love is doomed because Will can never touch Stella. His touch is deadly for her, but true love knows no boundaries or prohibitions, and it is definitely worth a lifetime (Based on a true story).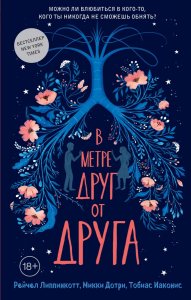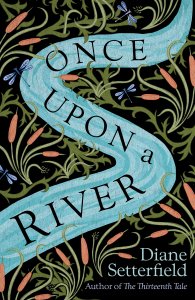 Diane Setterfield "Once Upon a River"
On the darkest and longest night of the year, on the day of the winter solstice, a wounded stranger with a dead girl in his arms tumbled into the ancient pub called "Swan", on the banks of the Thames. However, a few hours later, the girl is alive. Is it a miracle? And, most importantly, who is she? After all, the "Swan" is not just the oldest inn in the area; people came here long ago to listen and tell stories – ancient legends and fairy tales. So, the story of a mysterious girl should be embedded in the canvas, which has been tipped by experienced storytellers for many centuries.
Teri Terry "Slated"
It is England, in the middle of the XXI century. Kayla's memory has been erased, her identity destroyed and her memories lost forever. Now, she has a new name, a new family and a new life. Such as she is (a criminal), the government gives her and other criminals a second chance – if they play by the rules, they are left alive. But, how long can you live following strict instructions, not being able not only to move freely, but even to experience emotions? Every night, Kayla has nightmares. She recalls her life from fragments and begins to understand. She simply must find answers to all of her questions. What is a sixteen-year-old girl capable of with a stolen memory?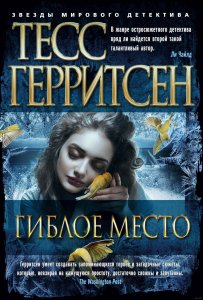 Tess Gerritsen "The Killing Place"
 At a conference in Wyoming, pathologist Maura Isles meets a former classmate and joins a fun company that travels to a ski base. A snowstorm begins along the way and five travellers are forced to spend the night in an abandoned village called 'Best World'. Obviously, the inhabitants fled from here in a hurry, leaving the doors unlocked, the windows wide open, lunch on the table and clothes in the closets. Alas, "Best World" leaves much to be desired. Will it be possible to escape from this trap, where only the howling of wolves breaks the white silence? It takes several days, and detective Jane Rizzoli arrives in Wyoming in search of a missing girlfriend. She is informed that a burned-out car with the remains of four people was found in the gorge and one of the dead was Maura…
Lavie Tidhar "Central Station"
250,000 migrants stay at the foot of a giant space station. Cultures have fused together, both reality and virtuality. Boris Chong returns home from Mars. Much has changed. He got ayug – the Martian symbiote, changing perception. His ex-girlfriend brings up a strange child who can "touch" with his consciousness as the data flows. His cousin is in love with a robber; a damaged cyborg and a war veteran whom no one remembers. The father is terminally ill with memory cancer. The Central Station rises above them all, the interplanetary node between the Earth and the space colonies, where humanity, in all of its diversity, has gone to avoid wars and disasters. Everything is connected with "Others"; powerful entities that, through "Talk", a global network of the stream of consciousness, causes irreversible changes.