26/05/2019

Premiere Magazine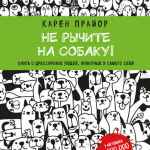 Do not shoot the dog! By: Karen Pryor
A time-tested bestseller, this is a unique book that can make your relationship with any person, animal, and even yourself much better. Karen Pryor offers a brilliantly simple and effective technique that will help you teach anyone to do what you want. We are not talking about insidious manipulation, hypnosis and the complete submission of the will. This is a positive reinforcement – the most reliable and effective way to influence the behaviour of others
Genetics for breakfast. By: Martin Moder
Describing the most unusual experiments in the entire history of genetics, Martin Moder presents the discoveries that should be introduced to the world, and, to understand them, it is absolutely not necessary to be a scientist yourself. How much bread must you eat to get a slight degree of intoxication? How do you beat a cold with a hug? How can old socks save lives? This book contains the most unusual (but very effective!) life hacks from modern scholars that will make your life easier and more fun from the first pages!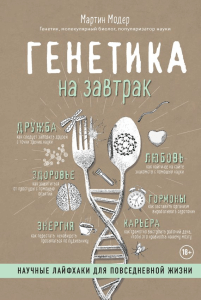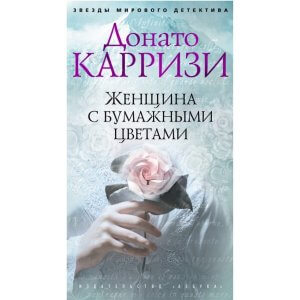 Woman with paper flowers. By: Donato Carrizi
Mount Fumo, in the Italian Alps, which turned into an ice cathedral, became the theatre of a decisive battle in the cold spring of 1916, but the echo of the fighting does not penetrate into the cave where two intriguing people sit against each other. They smoke and are silent. One is a prisoner who will be shot at dawn if he does not give his name and rank. The other is a military doctor who only has this night to convince the prisoner to speak. The doctor still does not know that the story of the prisoner will forever change his own destiny, because the lives of these people, who should be enemies, are, in fact, connected.
Unshakable: Your financial freedom play book. By: Tony Robbins
The first business strategist in the world, Tony Robbins, introduces you to the rules for creating simple and effective plans that will lead you to true financial freedom, with the strategies of the world's leading investors These insights will allow you to protect your wealth, with the 4 main principles that the world's greatest financial minds adhere to in order to increase revenues and minimise risks. As well, Robbins outlines the pathway of thinking of truly rich people, helping you to achieve everything that you deserve.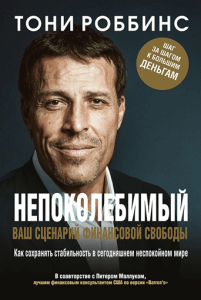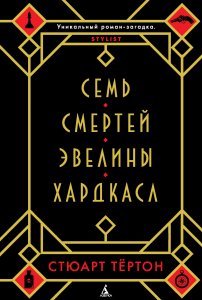 The seven deaths of Evelyn Hardcastle. By: Stewart Turton
At the masquerade ball at Blackheath House, the estate of the Hardcastle family, murder will occur. At the peak of the holiday, with the accompaniment of a majestic salute, the beautiful Evelina, the only daughter and heir to the Hardcastles, will die. But, she will die more than once. Until Aiden Sloan, one of the guests invited to the feast, solves the riddle of her murder, this day will be repeated again and again, always ending with a fatal pistol shot. The only way to break this vicious circle is to identify the killer, but, every time, after each unsuccessful attempt, Aiden wakes up in a strange body – and every time is different!
The happy traveller. By: Jaime Kurtz
Summarising the results of the latest research, the author gives practical advice, helps to cope with the problem of choice, formulates the principles of rational decision-making and presents the rules of happy travel. All this allows you to save time and money – and, of course, make your trips enjoyable and memorable. "Take advantage of life", exclaims Jaime Kurtz, "and let the holidays meet your expectations, and ideally even surpass them!"