26/11/2018

Premiere Magazine
Jane Shemilt: "Daughter"
Jenny is a family doctor, a mother of three children and the wife of a successful neurosurgeon. Her life is perfect, but everything collapses when her fifteen-year-old daughter Naomi does not return home. It takes a year. Searches do not bring results. The family falls apart.
Jenny does not stop trying to find Naomi. The further she moves in the search, the more clearly she understands that she did not know much about her daughter, her sons or her husband. Was it worth the pain to discover reality? After all, sometimes it is better to be unaware. Survival becomes the central theme in this often painful suspense.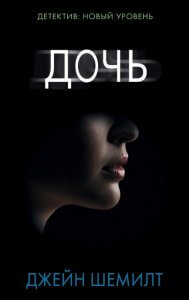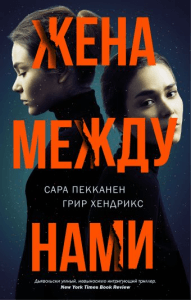 Greer Hendrix & Sarah Pekkanen: "The Wife Between Us"
Recently, Richard left Vanessa for a younger and more beautiful woman. Now broken by life, the faded ex-wife lives with her aunt, drinks a lot, constantly lies and tries to watch for her "replacement" somewhere.
Nellie is the charming, energetic bride of Richard. She plans to leave work to live happily and raise her children with her ideal husband.
Is there something in common between these women? Do they really know the man who binds them? And, do they know themselves? Gradually, it becomes clear that behind a, simple at first glance, love triangle lies a tangled story of suffering, deception and violence. Only the final, dramatic denouement will explain the motives of the characters to the reader and bring closer to the confusion.
Evgenii CheshirKo: "The Chronicle of the Brownie. 2019"
Can you make friends with a vampire or build a warm relationship with a ghost? What do you do if a werewolf falls in love with you? What about if you fell in love with a werewolf? The most lyrical stories about the inhabitants of this other world, from Evgenii CheshirKo and his friends await you.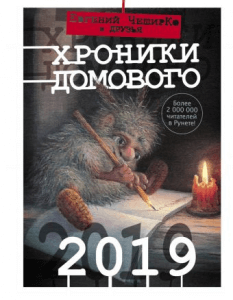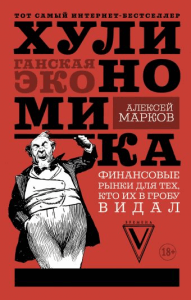 Alexey Markov: "Hulinomika: Hooligan Economics"
The economy is very boring: a bunch of incomprehensible abstruse words and formulas? Who told you that? The economy is interesting! You just do not know with which sauce it should be served. All the basic knowledge about it and a lot more can be mined in the book "Hulinomika". In it, you will find answers to intriguing questions like: How do bad people become directors? Why does the CIA prohibit important outlets? Who does the queen actually care for? How can Pavel Durov (founder of social networking site VK) buy Google entirely?
Napoleon Hill: "Think and Grow Rich"
Napoleon Hill is the author of the mega-bestseller "Think and Grow Rich"; a must-read for anyone who wants to succeed. Hill's new work is dedicated to the inner power that allows you to perform real miracles. He helps to model life in accordance with the tasks set, to attract wealth and to heal from diseases. This power has led to the success of many great personalities, including Carnegie, Roosevelt, Ford and Rockefeller. Read this book and you, too, will be able to reveal, in yourself, the source of this amazing inner strength, learn to control thoughts and the subconscious and, thus, work wonders!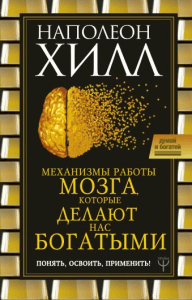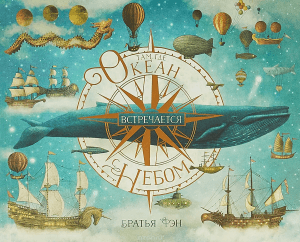 Terry Fan & Eric Fan: "Ocean Meets Sky"
A great day to go on a trip! Finn remembers the stories his grandfather told him. Somewhere far away, there is a place where the ocean meets the sky, whales and jellyfish soar and birds and magic castles float across the sky. Now, grandpa is no more, but Finn has come up with something from his memory. He will build a ship. He will sail far, far away. He, himself, will find this magical place, and, maybe…maybe…he will find there is something that he does not realise yet.