"Odd One Out". THE BOOK ABOUT THE IMPORTANCE OF GOING AGAINST THE SOCIAL NORMS
27/08/2018

Premiere Magazine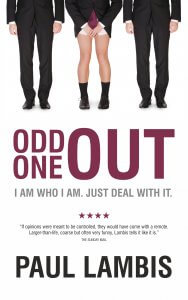 Odd One Out is a new book by acclaimed author Paul Lambis that encourages its readers to escape all judgements and discrimination and learn to value their own unique perspective.
A humorous journey of one man's attempt to find a new way of living that would carry him into thin and beyond, Odd One Out is an unashamed memoir of binges, setbacks, explosive outbursts and ultimate success.  This fast-moving book also delves into different aspects of life, as seen through separate stories involving a wide variety of individuals, many of whom are shown to be interlinked as their tales progress.
Paul Lambis' self-deprecating narrative is extremely sarcastic and utterly hilarious and, along with his epic lines of wisdom and snappy dialogue, creates high adventure and wild drama around the porous boundaries between fiction and real life. It makes for a laugh-out-loud book.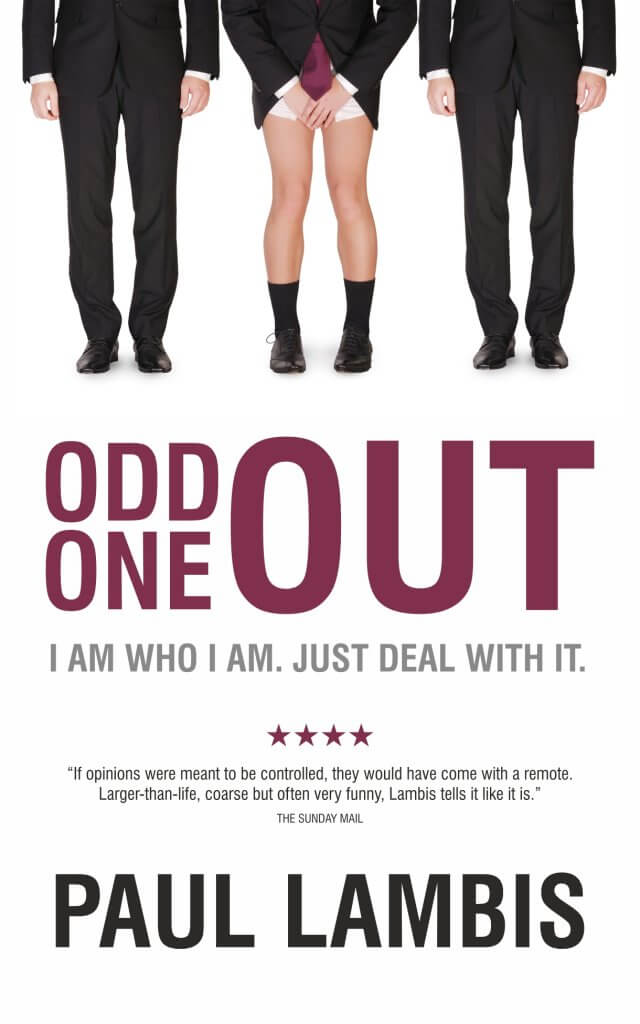 ABOUT THE AUTHOR
Paul Lambis is an award-winning screenwriter, author, playwright and director, born in Johannesburg, South Africa. Educated at the Johannesburg Art Foundation, he is based in Cyprus and is the Marketing Manager and Creative Head of a renowned organisation.
In 2008, after surviving a near-fatal car accident, Lambis put pen-to-paper and published his autobiography Where is Home? – A Journey of Hilarious Contrasts. His highly-acclaimed memoir inspired him further to write, produce and perform a one-man stand-up comedy based on the book.
As an established playwright in Cyprus, Lambis has written, produced and directed theatrical productions, such as 74 and Melina: The Last Greek Goddess, to widespread critical acclaim. Other plays include Taj Mahal, Evagora, Volare, The Madness of Marilyn, Onassis: The Final Hour and Divorced, Beheaded, Died; Divorced, Beheaded, Survived.
"Three sketches of Lucian Freud" by Francis Bacon
Francis Bacon was an English expressionist painter and a master of figurative painting. His triptych, in 2013, became the most expensive work of art in the world. "Three sketches of Lucian Freud" was sold at Christie's auction for a record sum of 142 million dollars.
The triptych, created by the artist in 1969, was auctioned for the first time at a pre-sale estimate of 85 million dollars. Bidding lasted only six minutes and the auction house did not disclose the identity of the buyer. Each part of the triptych has the same size of 198×147.5 cm. Each canvas depicts Lucien Freud in different poses, while seated on a chair is the artist Lucien Freud. The background is orange-brown, which is brighter than normal for the works of Bacon.
"Number 5" by Jackson Pollock
"Number 5" was completed in 1948 and utilised the technique of spraying, which is the corporate style of the artist. The picture size is 243.8×121.9 cm and is mounted on fibreboard (hardboard).
In 2006, at an auction organised by the auction house Sotheby's, it was sold for 140 million dollars. It is believed that the hype surrounding this painting was created artificially. All of the paintings of Jackson Pollock were presented in museums and sold freely. Yet, "Number 5" was hidden and shown only when all of the other artworks were sold.
Consequently, the price of the painting went up to the heavens and broke many records. The original painting was in a private collection and was then exhibited in the Museum of Modern Art in New York. It then became the property of producer David Geffen. Who sold it for $ 140 million? According to unconfirmed reports, it was a famous Mexican billionaire.