Maxim Averin. Soul, Creativity and Love
30/10/2017

Premiere Magazine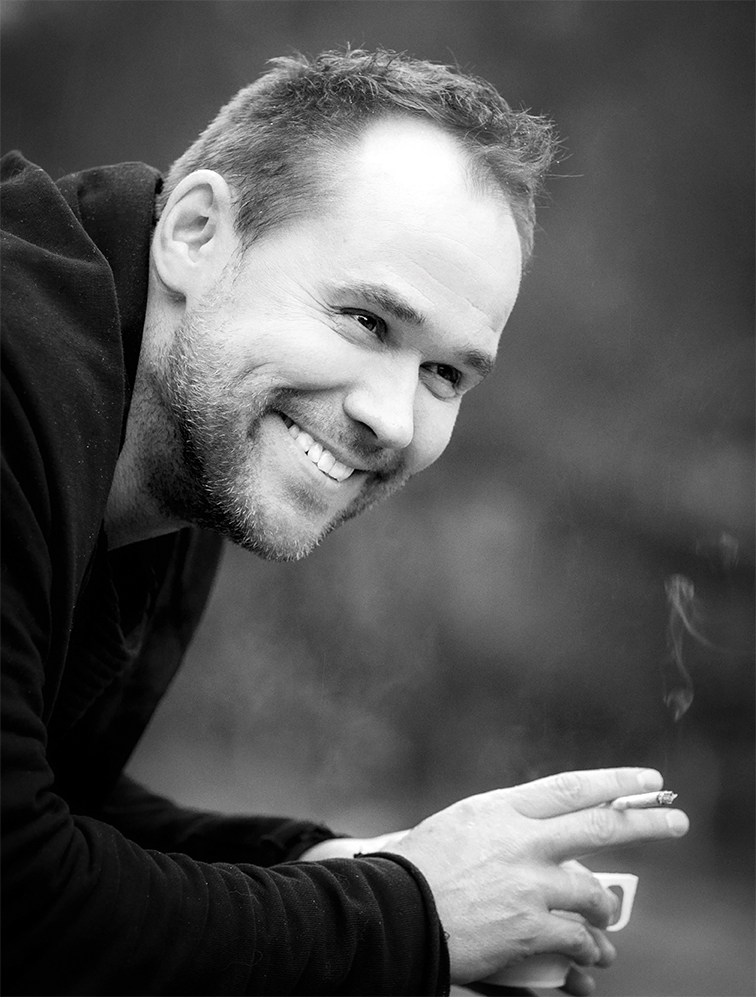 Moscow, July 4th, 20:40, Restaurant "De Marco" I'm waiting for Maxim to finish the conversation with two nice, middle-aged ladies. Apparently, this is not the first and not the last meeting for Maxim today. Having finished the conversation, he looks at me, smiles broadly, apologises and invites me to the table.
Good evening, Maxim! Today was a busy day?
An ordinary day. Work on the concert dedicated to the anniversary of Robert Rozhdestvensky. In parallel, there are rehearsals for New Year's Eve. On December 31st, I will read The Nutcracker, with the accompaniment of the orchestra. Plus, I am still shooting two films.
Is it interesting?
This is my life.
And another…
And I do not want another. I fell in love with a profession in my childhood that does not allow me to say "enough". I'm a moving person. I would be bored lying on the couch.
And rest for you — to be alone or in a circle of friends?
Rest for me is staying by the sea. For me, it's like recharging my battery. I can watch the sea for hours. I take a bunch of books and I take a computer to write something. I love this condition. Of course, I like whirlwind, but I need time for rest. When I see the sea, I clearly understand that everything is merely a fuss. The sea will always be, but you will not. Still, there is a great greed in life; a desire to do something. Of course, I understand that everything will all end one day, but, dammit, I so want this short interval to be mine.
Was becoming an actor a conscious choice or a series of random events?
No! No! I always knew that I would be an artist. I do not even remember a moment when I wanted to be a tankman or an astronaut. Nothing of the kind happened. There was an element of fear, of course, when, in the first year, I did not act. Still, I lived in an atmosphere of adoration and love. Everyone said: "Here's our actor coming". Now, I come and see a million girls and boys — beautiful, talented and wonderful. When you do not act in the first year, you start asking yourself many questions, like "But, what if it's a mistake? What if I'm not talented?" Although, as it turned out, you then ask yourself these questions throughout your life.
But, what about success?
Success is loneliness. There is nothing more terrible then when you have achieved some success and, suddenly, you realize that you are completely alone. Everyone gets used to you and you must go further because you have to move forward. For you, it's already the day before yesterday.
Yesterday, I returned home and the concierge said to me: "At night. I watch movies. You are here, Maxim, and there". "And what kind of movies do they show?" I asked. "What kind of movies? My favourite is "The Capercaillie", was the response. Oh, my God! No, I really love this series, but I do not want, how could I say, to simply rest on my laurels. For me, it was important to leave from these heights and to not turn into wallpaper. I did not want viewers to get used to me as wallpaper, which, at some point, they will stop noticing.
If tomorrow, for some reason, you could not be an actor, what would happen?
I can stand on the other side of the camera. I can write. I'll shoot. I can do pedagogy. But, I certainly will not be able to sit around. I have to function.
How does your usual day go?
On the day of the performance, as well as any other day, I get up at 6 am. I'm going to the set. I'm shooting. Then, I tear my claws and rush to the theatre. After a performance, sometimes I return to the set. On any day, even the most difficult and sad days, I worked. It always saved me. I cannot sit still. This is not my rhythm.
Is there a role that you will not play under any circumstances, for any money?
If there is no role! I just cannot walk and depict something…I'm not interested. It is impossible to play just good or bad. Each person is capable of both extremes, certainly. I do not believe that anyone can be unidimensional or perfect.  Tell me how to play a good man? Here is a good person — who is this? What? I'm interested in what happens to such a mundane person. Suddenly, an evil person commits an indiscretion — that's interesting!
What, in your opinion, is love?
It seems to me that love is … it is God. The main thing is that God, himself, gave us this. I do not invest in spontaneous love, with only sighs under the moon. It's just a flash. Then, another deeper love begins. This is light. This is a journey to the light. This is the universe.
The solo performance that you present to viewers in Cyprus on October 21st is called "Everything Begins with Love". What, in your opinion, does everything end with?
Love. Everything, even leaving from life, is love.
So life, itself, is love?
Of course! We are born in the love of two people, even if they have to part later.
Then, why does love often give people pain?
Because love is also pain. After all, love is often a very selfish feeling. I have not seen a single person who has not experienced pain from love. How else?
What is fate? Do you believe in it?
In its different manifestations, I sometimes believe in it. Sometimes I hate it and sometimes I understand that it is happiness. It is difficult to answer this question unequivocally, but I think that you should play a huge part in it. In this I am sure. Trust in God, but do not be bad! Contribute your labour and build your own destiny — this is my kind of insight. So, a person must understand life and make a decision. Fate is actually work.
What do you wish for our beautiful readers to end the conversation with?
You can, of course, say — enjoy the sun and do not invent stupid things. My main wish will be different, though. This is in the finale of the play. Monologues for the play, by the way, I wrote myself. I think this is very relatable to life itself. How often do we hear the phrase: "Look, it's all in the movie, like in life". But, life is not a movie. Here, it is impossible to have another take. You cannot scroll back. It will not work. Life should be written in a clean way, not leaving drafts of what could have been.
I hate to say that it's better where we are not. Not true! It's good where we are now. Where we are, it is beautiful. Love these coordinates. You will certainly see how best to open new horizons this way.  The future? God only knows what it will be like. The past? It was and it has passed. Life is the here and now. Be happy today. Do not put off your happiness for tomorrow and love each other. Love every minute, every second.
See you in Cyprus!
(We express our gratitude to Mrs. Henriette Mielke for the provided photos)