Ksenia Rappoport. ''The feelings of this woman I know''
31/12/2017

Premiere Magazine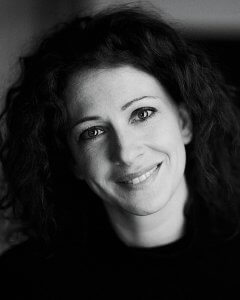 Very soon, a musical performance will be held in Cyprus based on Ivan Bunin's story ''Unknown Friend'', performed by Ksenia Rappoport and the outstanding pianist Polina Osetinskaya. The music of Tchaikovsky, Rachmaninov and Debussy in the performance of Polina perfectly complements, in this performance, the exquisite, sublime style of a bygone era. In an interview with our magazine, Ksenia told us what awaits the audience at this performance.
Tell us a little about the performance itself and how did the idea of your duet with Polina Osetinskaya come into being?
The idea of this performance came to us, with Polina Osetinskaya, at one of the friendly kitchen gatherings. We talked about how we would like to do something together and decided to take, as a basis, the remarkable story of Bunin's ''Unknown Friend'' — his little-known and very subtle work on which I once worked together with Valery Galendeev, my master and teacher, who became the director of this performance. Our story is filled with music, the most diverse from the classics to the minimalism in the amazing performance of Polina Osetinskaya, which, to be honest, makes me cry right on the stage.
The work ''Unknown Friend'' is just a woman's letter to a writer, which she writes for a month and receives no answer. The entire history of love, from acquaintance to serious deep feelings, through jealousy to rupture, lives on during this time. All this happens in her head, soul and heart, without any response from his side. The heroine is, undoubtedly, a very talented woman and a talented reader. After all, it is really a huge talent to be able to feel, to hear and to read the creator's plan and, in this sense, she is very gifted, so this deafening impression on her produces the works of this writer.
Do you know the sensations that the heroine of this story experienced?
I think it's familiar to everyone. Many have been in love with a fictional or inaccessible character. For some, it was soloists of famous rock bands and, for others, poets or artists. We often fall in love with books, pictures or music and it often happens that a song or a melody helps you to survive, at some point. There may be a degree with which the heroine plunges into this story that is excessive, but, again, it seems to me that it is connected with her deepest talent. As for the loneliness of this woman, in general, it's all quite relatable. It is the measured life of a married woman and mother of three children. Her talent in this life has not found application and only in reading does she find the opportunity to, somehow, live life full of soul.
As you said: ''I hate the words ''star, success and status''. Is this really so?
I said that I do not like to use the words ''star, status, career'' and such categories do not interest me to measure life. As to the word ''success'', it is a beautiful word and, of course, I want that what you do has a response and success with the viewer.
You are the trustee of the charitable foundation ''B.E.L.A. Children are butterflies''. How did you come to this?
The Fund ''Children-Butterflies'' was created almost 7 years ago. Our foundation is engaged in helping children with the rarest genetic disease, bullous epidermolysis. The essence of the disease is that because of the gene failure of these children from birth, the finest skin comes off at the slightest impact, friction or even a strong embrace. Because of this, they are called babies-babochki. It sounds romantic, but behind this lays pain and suffering. The disease is complicated by the fact that it is very difficult to diagnose because it is rare and information about it is sparse, especially in small towns. One of our first tasks was, precisely, the dissemination of information about this disease. It was important for us to make sure that doctors in Russia dealing with BE were evident. Now, there is a specialised department in the Scientific Center for Children's Health, where all children with a similar disease can receive professional help. This is a unique institution with amazing doctors, perfectly equipped.
Have you ever been to Cyprus and what do you expect from a meeting with the Cypriot viewer?
In Cyprus, I have never been before and, with great interest, I look forward to seeing this magical island and engaging with Cypriot viewers.
"Three sketches of Lucian Freud" by Francis Bacon
Francis Bacon was an English expressionist painter and a master of figurative painting. His triptych, in 2013, became the most expensive work of art in the world. "Three sketches of Lucian Freud" was sold at Christie's auction for a record sum of 142 million dollars.
The triptych, created by the artist in 1969, was auctioned for the first time at a pre-sale estimate of 85 million dollars. Bidding lasted only six minutes and the auction house did not disclose the identity of the buyer. Each part of the triptych has the same size of 198×147.5 cm. Each canvas depicts Lucien Freud in different poses, while seated on a chair is the artist Lucien Freud. The background is orange-brown, which is brighter than normal for the works of Bacon.
"Number 5" by Jackson Pollock
"Number 5" was completed in 1948 and utilised the technique of spraying, which is the corporate style of the artist. The picture size is 243.8×121.9 cm and is mounted on fibreboard (hardboard).
In 2006, at an auction organised by the auction house Sotheby's, it was sold for 140 million dollars. It is believed that the hype surrounding this painting was created artificially. All of the paintings of Jackson Pollock were presented in museums and sold freely. Yet, "Number 5" was hidden and shown only when all of the other artworks were sold.
Consequently, the price of the painting went up to the heavens and broke many records. The original painting was in a private collection and was then exhibited in the Museum of Modern Art in New York. It then became the property of producer David Geffen. Who sold it for $ 140 million? According to unconfirmed reports, it was a famous Mexican billionaire.