Hirst – Great or Terrible?
08/01/2018

Premiere Magazine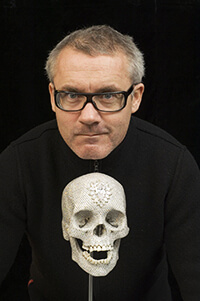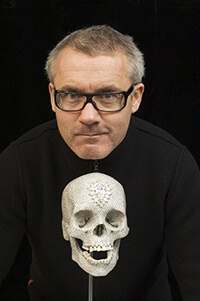 Damien Hirst is, perhaps, the most famous, the most controversial and the most successful artist imaginable, if we measure success in banknotes in the world of contemporary art. He became famous for his installations, such as when he created an aquarium filled with formaldehyde and stuffed animals. As well, there are his extravagant sculptures on the eternal themes of life, death and love. The most popular of his works is entitled, "For the Love of the Lord", which is encrusted with rhinestones on a human skull. His "decoration" was engaged by the company Swarovski.
This work has become the most expensive sculpture made by a contemporary artist and was acquired by a collector for the unprecedented sum of £50 million. This work also set another record, becoming the most expensive piece to create in the history of art at £15 million.
This surprising Briton began his career in the late 80s early 90s. As a leader, he formed, in the late 1980s, the art group "The British Art" and organised an exhibition of young British artists, held in no less than the original location of the London docks. In this exhibition, they were visited by many famous art dealers and collectors, among which was Charles Saatchi, who became a major collector of Hirst.
Success came to Hirst in 1991, when, at one of the exhibitions, he showed his first iconic work "A Thousand Years". It was a split into two parts showcase. On the left was a decaying cow head, which was infested with fly larvae, and overhead was placed an electric fly swatter. The installation demonstrated the full life cycle not figuratively, but literally. It is outrageously naturalistic and became the hallmark of the artist.
Perhaps one of the most famous works of Hirst is "The Physical Impossibility of Death in the Mind of Someone Living" (1991). It was filled with tinted blue formaldehyde and was an aquarium with a four-metre tiger shark inside.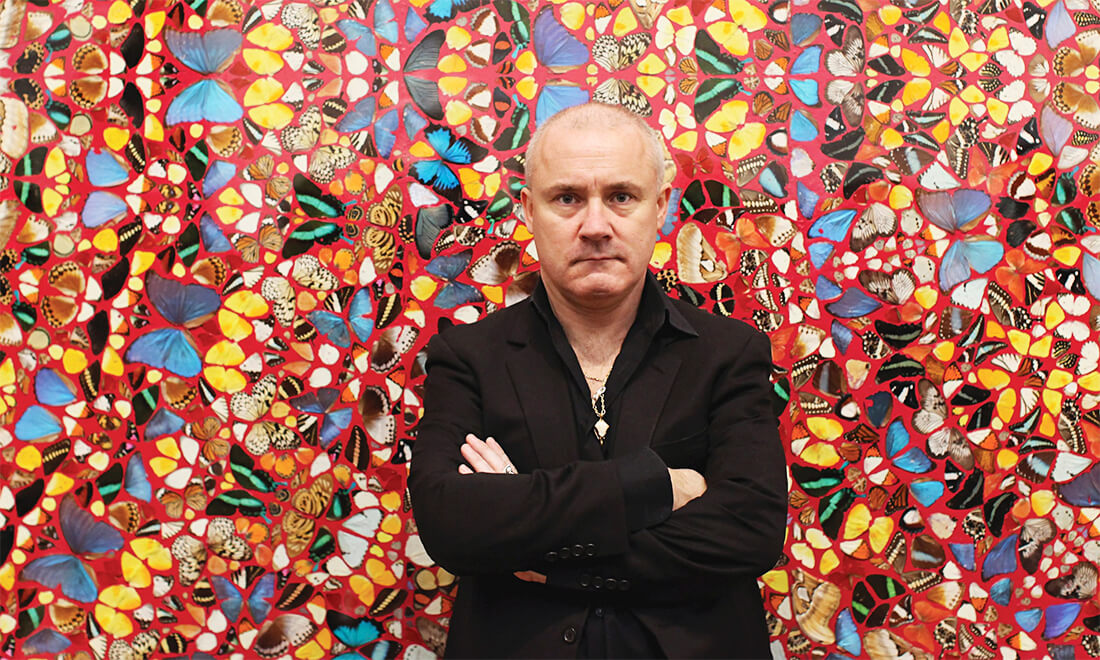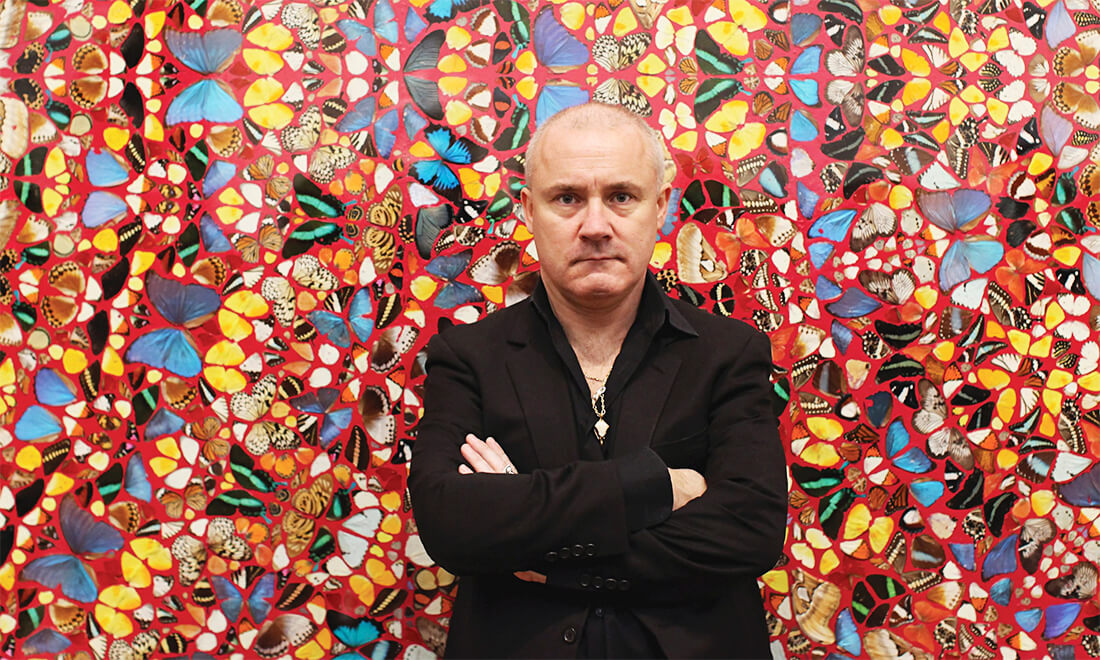 His success was followed by a series of similar works. Glass tanks with the carcasses of cows and sheep, sometimes neatly sewn into two parts. Examples include "Divided Mother and Child" (1993), "Away from the Flock" (1994) and "Away from the Flock: Section" (1995)."The Physical Impossibility of Death" became a successful investment for its owner, acquired by Saatchi for £50,000. In 2004, it was sold for £6.5 million.
In 1995, Hirst received the Turner Prize, which was the high point of his professional career. By most critics, Hirst was never recognized as an artist because he has not created anything that could be called a work of art in the classical sense. They see him as either a bad or mediocre artist because of his exhibitions, which not only include shocking installations, but also paintings of an outrageous manner. Hirst, himself, considers himself a great artist, at the level of Picasso or Degas.


His work is considered to be conceptual art. He became a pioneer, assuring the public that the utilitarian object may be a work of art. He is a bright representative of contemporary art only seemingly complicated in their interpretations, but quite simple in fact.
His works strike the viewer, so it is effectively working. This fact and the reasons for such a resounding success may be hard to explain, but there must be value to be had. The uniqueness of his work makes it possible for intense publicity and his works have turned into successful investments. It is like investing in precious metals or securities, offering an opportunity to resell at a maximum price advantage.
Of course, many critics point out that, in the early 90s, Hurst stood at the forefront of contemporary art, but they stress that those days are over. The resounding failure of his paintings after a solo exhibition, which was held a few years ago, only confirms this. Though he remains popular among Russian oligarchs, in the Ukraine and in rapidly developing China, it is likely that the resounding success that he enjoyed in 90s will not be achieved again. Time will tell….