27/02/2018

Premiere Magazine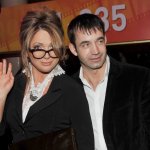 From January 31st to February 4th, we will be treated to the unusual, exciting, diverse theatrical offering, 'Five Evenings in Cyprus'.
This represents the number of performances and the name of the 2nd International Theatre Festival. Five participating countries (Russia, Germany, Israel, Cyprus and Moldova) and five genres (comedy, plastic drama, opera-ballet for dramatic artists, poetic drama and drama) will be represented.
Performances will be held in all major cities of Cyprus – Nicosia, Larnaca, Paphos and Limassol.
On the brink of this cultural event, we spoke with honourable guests of the festival: People's Artist of Russia, teacher, director and actor of the Lenkom Theater, Dmitriy Pevtsov, and People's Artist of Russia and actress of the Sovremennik Theater, Olga Drozdova.
Dmitriy, Olga, express your opinion on the repertoire chosen for our festival and the theatres represented?
Dmitriy:
We got acquainted with the repertoire of the forthcoming festival and I want to say that it is very diverse. The desire of the organisers to present different genres is seen.
Olga:
We know that all the performers invited to participate in the festival in Cyprus were previously nominees and prize winners of other prestigious international theatre festivals. They were provided with the awards of competent juries, praises of critics and accolades of appreciative spectators. Therefore, we are very curious to see them personally and to evaluate them.
Olga, for more than twenty years, you and Dmitriy have been going through life together, playing in the theatre or filming a movie. How can you keep a family hearth, understand each other and work together?
Olga:
The truth that I did not discover says: "Love is work" and work primarily on yourself. Learn to retreat, concede, forgive, not to judge and not to be angry. Only then is it possible to preserve human relations for an infinite amount of time.
Dmitriy:
There comes a time when a husband and a wife become friends, naturally preserving and creating love, and then it is almost forever. We grow into each other and become an integral part of the whole.
Apparently, that's why your acting course appeared with the unspoken title "Singing Drozdi"? Tell me, please, who initiated it?
Olga:
We were called, as they say. I understood that this is very responsible and should change our life. The decision took several months.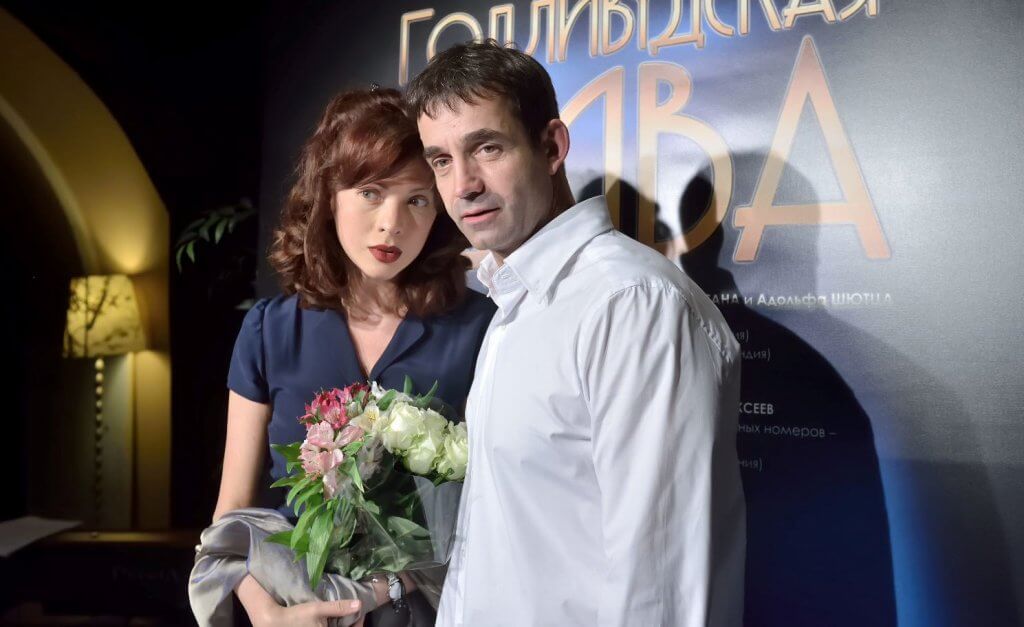 Dmitriy:
I accepted the offer immediately. Our life is divided into 'our children', as we call them, and another life, which includes 'Sovremennik', 'Lenkom', cinema, concerts and our own child.
Tell me, was the selection specific? Did the guys have to play music and have some special features that distinguish them from others?
Olga:
No, no. There were no special differences. These are all legends. We were looking for talented people. In fact, we then picked up a course for the first time and listened to experienced teachers.
Dmitriy:
We chose who we chose, and many, frankly, I do not remember now for what, specifically, they were chosen and why, but 20 out of 37 graduates of our course remained in this profession.
Share, please, with the readers the secrets of theatrical cuisine of the studio 'Pevtsov Theater'. How and by whom is the repertoire chosen? How are rehearsals performed and who are your multi-actors?
Dmitriy:
We have seven performances. Three of them are in a frozen state, four are played. All those who work and play in these performances are not just members of the troupe, but participants in our theatre.
Our graduates have already had diplomas for more than six months. Some of them are being withdrawn actively, some are not. Some have settled into musicals and some are in theatres, but mostly they are unemployed actors of whom there are a huge number in Moscow. All of them consider themselves actors of the troupe 'Pevtsov Theater'.
I would like to know about the creative plans of the family, about the prospects of your theatre and about the musical life of Dmitriy.
Dmitriy:
I have long been not interesting to myself as a kind of individual creative person. That is, I work in the Lenkom and carry out what is required of me. Right now, Mark Zakharov is putting out his version of Shakespeare's play or, rather, two entire Chronicles about Shakespeare: Falstaff and Henry IV, but these are rather the creative plans of the theater 'Lenkom', rather than my own.
As for music, I had a musical solo performance called 'Revelations'. On the stage, nine other musicians and me had an extremely sincere conversation with the audience, but the most important task, and it's not even creative, it's probably universal, is for the guys who finished our course to become real professionals.
Olga:
We are now engaged in the construction of our own theatre, which, perhaps in three years, will have a stationary building where we can rehearse and play. We will have a current repertoire and, of course, touring.
Does your theatre participate in theatre festivals and will we be able to see the performances of your actors on theatrical stages of Cyprus in the future?
Olga:
Of course, with pleasure! If we are called, we throw everything aside and go. Strictly speaking, we have also appeared in a unique play, 'Mother Courage', where I'm engaged in the main role. We would like to participate in your festival. It's great to play and warm in the Cypriot sun. We like this idea.
What would you like to wish for our festival?
Dmitriy:
We wish, for you, that the performances that you bring to the festival bring people faith, kindness, joy, light, love and hope. It is most important. This is the subject of real art.