Eva Polna: "To give each other the best that we have''
27/08/2018

Premiere Magazine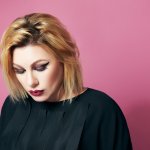 If you had not had a successful career as an artist, who would you be?
Definitely, it would be a profession, in one way or another, requiring, if not open creativity, then a creative approach related to communication with people. I could have become a guide-translator, journalist or choreographer-director.
What do you think about audiences in Russia and abroad and where do you find it more comfortable to perform?
I'm comfortable everywhere because I'm speaking to the audience who comes to listen to me. They know, understand and feel my music and this brings happiness for me as an artist and as an artist-performer.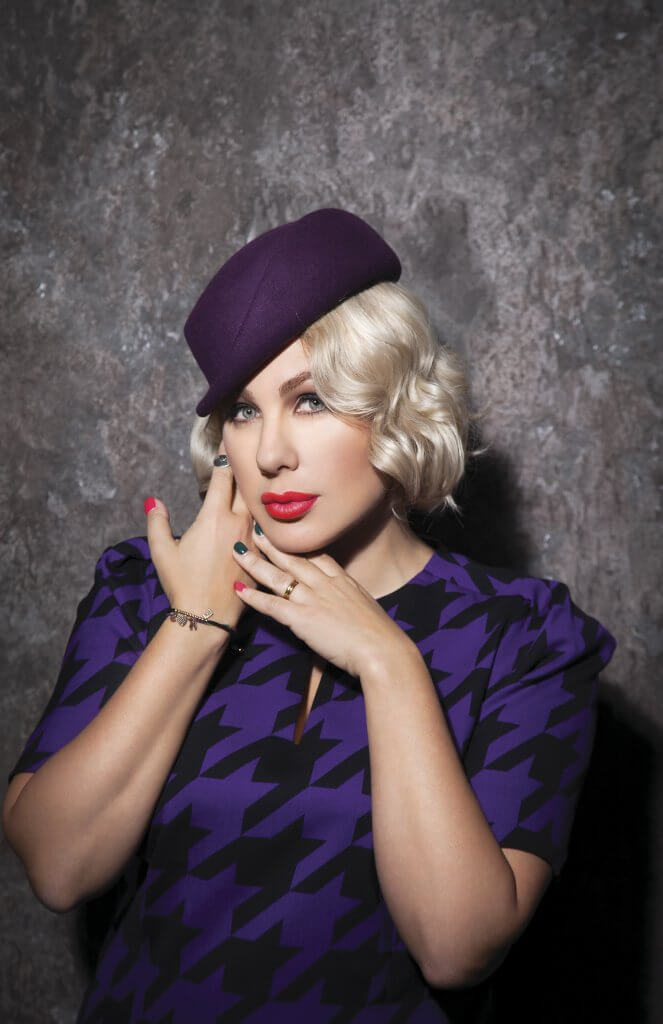 Have you ever performed in Cyprus before?
We performed in Cyprus, but they were closed events and private parties. With a concert, accessible to all, we have come for the first time.
With whom of the foreign stars would you like to sing a duet?
I cannot say that I like to sing duet songs. I do this very rarely. But, even if I dream of a duet with a world star, it would never be fulfilled. My beloved George Michael left this world.
Let's talk about style and fashion. What is your favourite style in clothes off of the stage?
I try to treat fashion as a game and with a bit of irony. Fortunately, in my life, there is no concept of 'dress code' and I can experiment with styles and images. I consider that clothes should correspond to a place and time, first of all, but also should emphasise individuality. I like to wear things of bright colours, but concise and elegant. Extravagant details in the form of hats, shawls and beautiful shoes complete my image.
It is known that you have a special attitude to such an element of the wardrobe as a hat. How did your hats appear in your stage image and how many of them do you have in your collection?
I always had a weakness for "headgear", rightly considering this part of the wardrobe "a highlight of my image". Gradually, hats became an integral part of my style and even a calling card. My collection is clearly divided into attention grabbing and "for every day", although in everyday life not everyone will risk putting on some specimens. I am always buying hats everywhere that I am, whether felt, straw or textile. Elaborate headdresses made of feathers, rhinestones or bugles beads – these are whole designs made by designers, to order and just for me. Their only drawback is that it is necessary to store these beauties in special boxes that take up a lot of space and, on tour, one has to take individual suitcases for their transportation, so as not to damage them.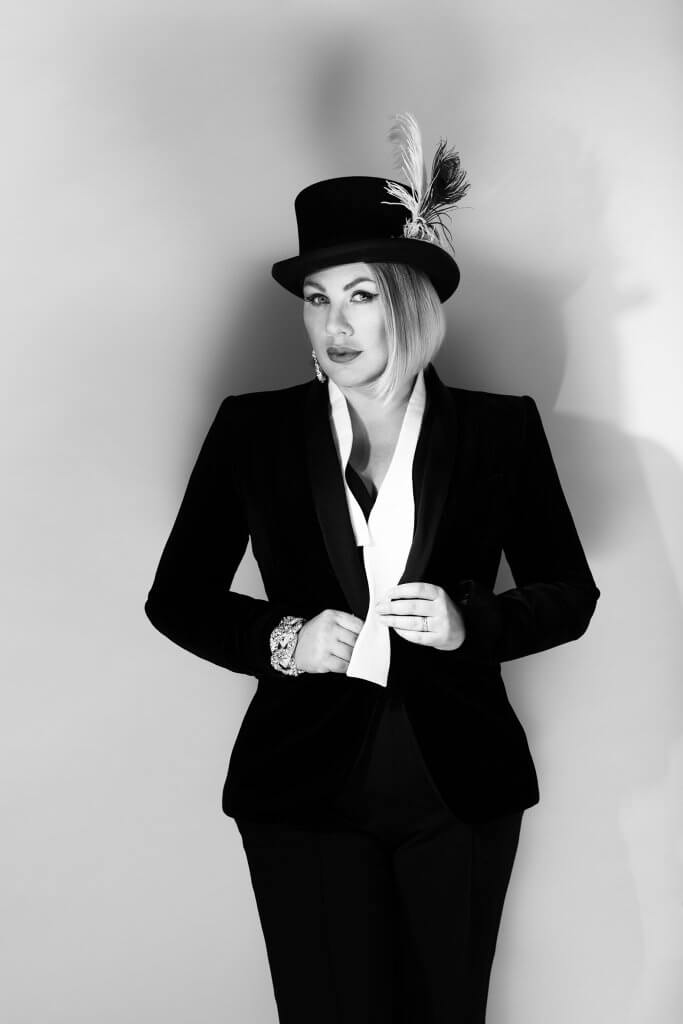 How do you relax from concerts and tours?
The best holiday is, first of all, at home in silence. Curl up with a book or watch your favourite TV series. Play with your daughters with some funny board game.
If I need to restore strength, I go to a sanatorium for a few days and surrender to specialists.
Do you have any favourite countries or cities where you want to come back again and again?
I'm an avid traveller. I am happy to discover new points on the world map. Of course, I was very lucky with my profession. Thanks to it, I managed to see many beautiful places in my homeland and abroad. Travels are divided into two types: holidaymakers' resort-beach and cultural-cognitive, with visits to attractions, excursions and trips to museums. Most of all, I like travelling in Italy. It never tires me and it is there that you can combine both kinds of rest. To be brought to the sea, to have a rest on thermal sources or to look at the world masterpieces of architecture, sculpture and painting. I adore Florence, Verona, Genoa and Venice.
Also, we have a wonderful tradition with our friends: A "weekend trip" to the nearest Russian cities. In the suburbs, there are wonderful museums-manors, monasteries and magnificent landscapes. Plyos, Suzdal, Pereslavl-Zalessky and Yaroslavl are places of incredible beauty!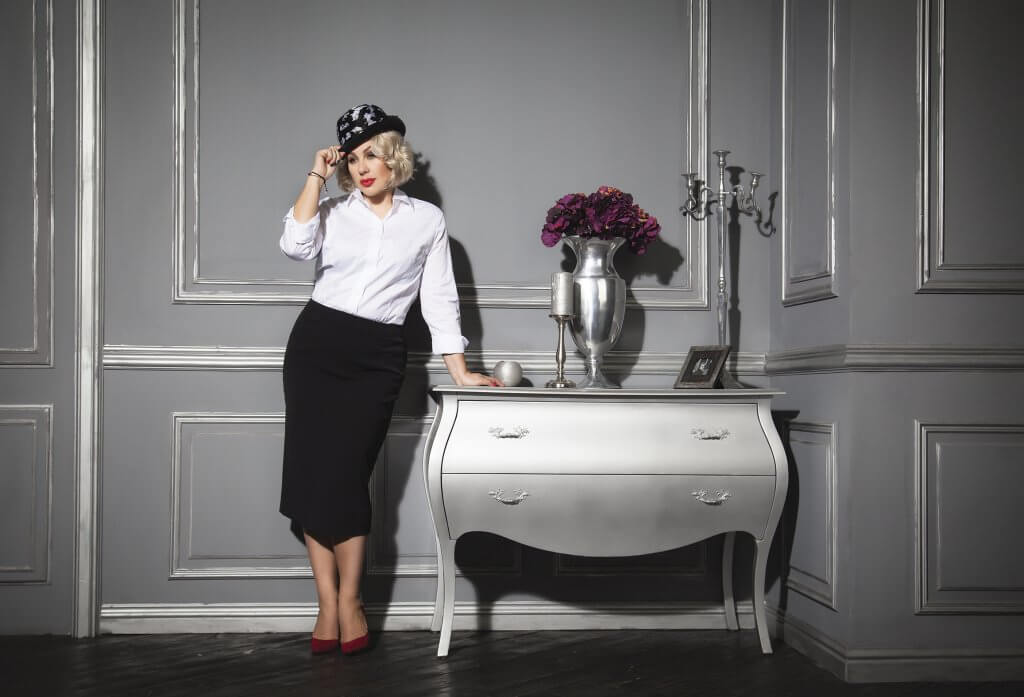 What is your favourite occupation that you devote time to besides music?
To date, this is certainly painting. I've always loved drawing and, even on trips, I have notebooks and coloured pencils. I had a dream to learn to paint with oil. Once I decided and tried, I started studying in the studio. Gradually, my determination has become stronger and now I'm studying painting professionally at the institute. Still, I have purely maiden passions, including knitting and crocheting. So, if you suddenly see a lady in a hat and with tangles of thread, do not be shocked, for it's me!
I know that you are fond of diving. How do you feel about extreme kinds of entertainment, whether it's parachuting or riding a motorcycle, for example?
I am extremely serious about extreme sports and entertainment. I, as a person, am responsible for my family, so I cannot afford to risk my life for the sake of adrenaline. So, diving is in the past, but with active sports, I'm "friends". I go skiing, I swim, I master tennis and, recently, I started mixed martial arts.
You are a strong enough woman who brings up two charming daughters. What do you think about the fact that there are more and more strong, self-sufficient women in the world and fewer strong self-sufficient men?
This situation can only be accepted and to try to change it should be, first of all, the mothers of future men. Women, themselves, create hothouse conditions for their sons, surrounding them with hyper-care and hoping to transfer them to the same caring hands of the daughter-in-law. More and more men agree to the role of "desperate housewives" and women perform the role of miners. For myself, I will say "weak men do not arouse my interest".
Would you like your daughters to follow in your footsteps?
First of all, I would like my children to be happy. They found their place in life and a profession that will bring them joy. My task is to support their choices.
What do you expect from the Cypriot audience and want to wish our readers?
I'm waiting for everyone to come dressed up, beautiful, in good health and in a good mood! A concert is always a joint action: both the artist and the viewer. I usually say: "Friends, today we will give each other the best that is in us!", and this is the truth because music is the most accessible magic. It makes us happy, giving us strength and comfort. I truly wish that music always resounds in your hearts!
"Three sketches of Lucian Freud" by Francis Bacon
Francis Bacon was an English expressionist painter and a master of figurative painting. His triptych, in 2013, became the most expensive work of art in the world. "Three sketches of Lucian Freud" was sold at Christie's auction for a record sum of 142 million dollars.
The triptych, created by the artist in 1969, was auctioned for the first time at a pre-sale estimate of 85 million dollars. Bidding lasted only six minutes and the auction house did not disclose the identity of the buyer. Each part of the triptych has the same size of 198×147.5 cm. Each canvas depicts Lucien Freud in different poses, while seated on a chair is the artist Lucien Freud. The background is orange-brown, which is brighter than normal for the works of Bacon.
"Number 5" by Jackson Pollock
"Number 5" was completed in 1948 and utilised the technique of spraying, which is the corporate style of the artist. The picture size is 243.8×121.9 cm and is mounted on fibreboard (hardboard).
In 2006, at an auction organised by the auction house Sotheby's, it was sold for 140 million dollars. It is believed that the hype surrounding this painting was created artificially. All of the paintings of Jackson Pollock were presented in museums and sold freely. Yet, "Number 5" was hidden and shown only when all of the other artworks were sold.
Consequently, the price of the painting went up to the heavens and broke many records. The original painting was in a private collection and was then exhibited in the Museum of Modern Art in New York. It then became the property of producer David Geffen. Who sold it for $ 140 million? According to unconfirmed reports, it was a famous Mexican billionaire.