17/02/2019

Premiere Magazine
Ali Smith "Winter"
A harsh winter. The world shrinks. Everything becomes bare. That which was previously invisible becomes visible. That which was hidden flashes with fire. Ali Smith recreates a rapidly changing world, where the roots of life (laughter, love, art) are not always open to our eyes. In the post-truth era, not only the past, but also the future does not seem to be what it is. Winter is a season that teaches us survival. Scottish writer Ali Smith is working on a tetralogy, with each book tied to a specific time of year. In Winter, the author talks about the metaphorical death that we experience in this cold season.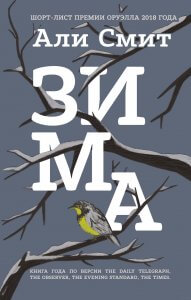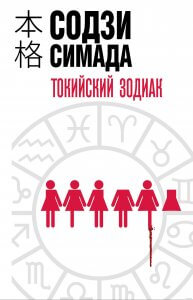 Soji Shimada "The Tokyo Zodiac Murders"
The master of detective genre, Soji Shimada, offers readers one of their most difficult puzzles. The Tokyo Zodiac Murders tells the story of an artist who, on the basis of the astrological chart, creates a plan to kill six girls. "God of Mysteries" is the name for Soji Shimada in Japan. He created the honkaku detective, a new genre so popular in the Land of the Rising Sun. It is a detective story in which the reader is offered an honest intellectual game, which is to open the case before the main character does. Soji was the first to unite European classics with Japanese exoticism, rationalism with mysticism.
Elizabeth Foley & Beth Coates "What Would Cleopatra Do? How Great Women Solved Daily Problems: From Frida Kahlo to Anna Akhmatova"
Being a woman has never been easy. This book talks about how the great historical figures of the past coped with difficulties, and why not so much has changed since then. Inspiring in her audacity, this inspirational book will reveal to you the secrets of the might of Queen Victoria, Catherine the Great, Frieda Kahlo, Coco Chanel, Agatha Christie and another 45 heroines of past eras. Here, you will find uncompromising advice on how to solve the problems that every strong and ambitious woman will have to face sooner or later.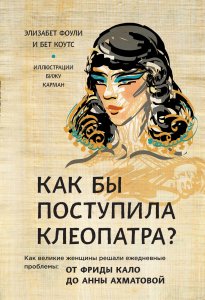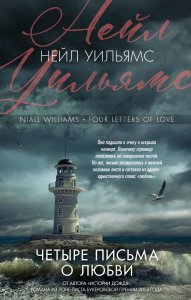 Niall Williams "Four Letters of Love"
Four Letters of Love, Williams' debut book, became a bestseller and was published in 20 countries. Now, she is appearing in a Russian translation. Nicholas Kelan was twelve-years old when his father announced that he had received a divine sign and should become an artist, but his paintings are not in demand. Isabel Gore is the poet's daughter. She had a wonderful childhood, but it ended in an instant, when her brother, a talented musician, lost his health and gift all at once. When Nicholas goes to one of the Irish Islands to find the last remaining picture of his father, fate will bring him to Isabel. They will be fascinated by each other, and he will write to her a lot of letters, but most of them are destined to die in the fire.
Alex Michaelides "The Silent Patient"
Alex Michaelides is a screenwriter born in Cyprus who works in the genres of mysticism and thriller. Silent Patient is the author's debut novel. Many literary critics have already called him a genius.
Alicia Berenson's life seems perfect. A famous artist marries a sought-after fashion photographer. She lives in one of the most attractive and expensive areas of London, in a luxurious house with large windows overlooking the park. One day, late in the evening, when her husband Gabriel returns home from a regular shoot, Alicia shoots him five times in the face…and, since then, not a word.