26/01/2018

Premiere Magazine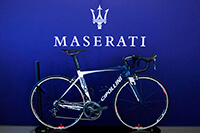 Maserati Cipollini Bond Road Bike
Luxury supercar maker Maserati and the highly regarded bike brand Cipollini have created the Maserati Cipollini BOND road bike specially for an auction at the Rouler Classic event (the world's finest road cycling exhibition), which took place on 19th–21st of November, 2015 at Vinopolis, London.
The Maserati Cipollini BOND road bike is painted in the automaker's blue and white colours, as well as the Maserati trident in red on either side of the seat tube. The retail price of the bike is reportedly $6,809. Both brands are known for speed and style, so if you've got a Maserati, this is the perfect bike to go with your car.
Electro Scooter from "Volkswagen"
Scooter is not only fashionable, but also very convenient vehicle for overcoming the short distances in the city. German carmaker "Volkswagen AG" decided to fight for a place on the market the popular urban transport and has already started production of a folding three-wheeled electric scooter, designed to compete with the decisions of the "Segway". While it is known that it will weigh about 11 kg and one full battery charge can travel about 20 km. Design of new items has been borrowed from a hybrid car "Volkswagen XL1". Cost and Availability The elektroskuter manufacturer have not been disclosed.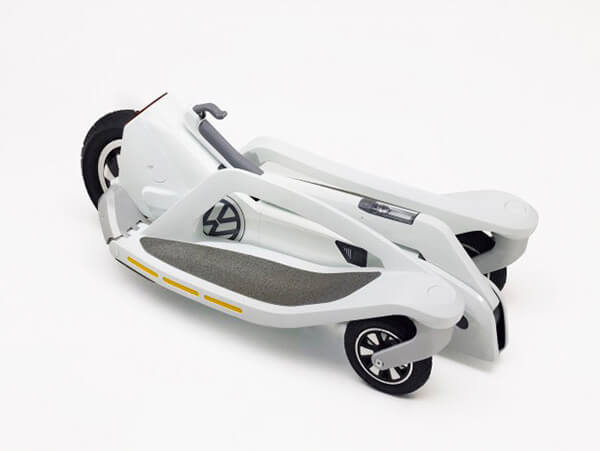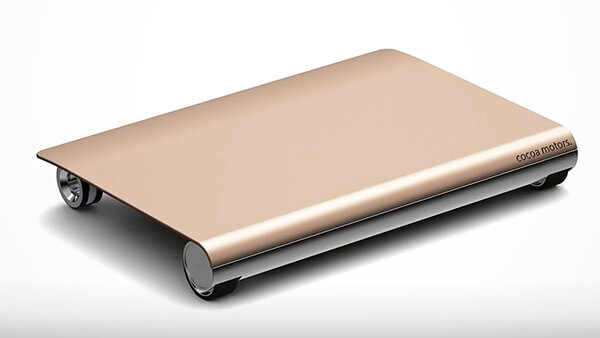 "Walkcar" — a car in your Bag
The Japanese company "Cocoa Motors" launches a new personal vehicle the size of a laptop. Novelty called "WalkCar" is made of aircraft-grade aluminum, it is equipped with a rechargeable battery and can withstand the weight of up to 120 kg. Managed "WalkCar" with the help of weight transfer and can reach speeds of up to 10 kilometers per hour. To start the movement simply stand on the scooter and stop — jumping from it. After a three-hour charge can continuously travel up to 12 km. Start vehicle sales planned in the spring of 2016. Its price will be about $ 800.