Third generation of the Porsche Cayenne
19/05/2018

Premiere Magazine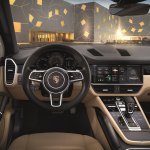 Porsche is introducing the third generation of the Cayenne. This successful model from the Stuttgart-based sports car manufacturer is launching as a completely new development and will combine even more of the typical Porsche performance with excellent everyday practicality. The Cayenne is based heavily on the iconic 911 sports car.
The appearance of the Cayenne has been enhanced in the style that runs through the Porsche Design DNA. The enlarged air intakes at the front are clear indicators of the increased performance. With an increased exterior length and a roof height reduced the elegant, streamlined impression of the Cayenne, has been noticeably enhanced.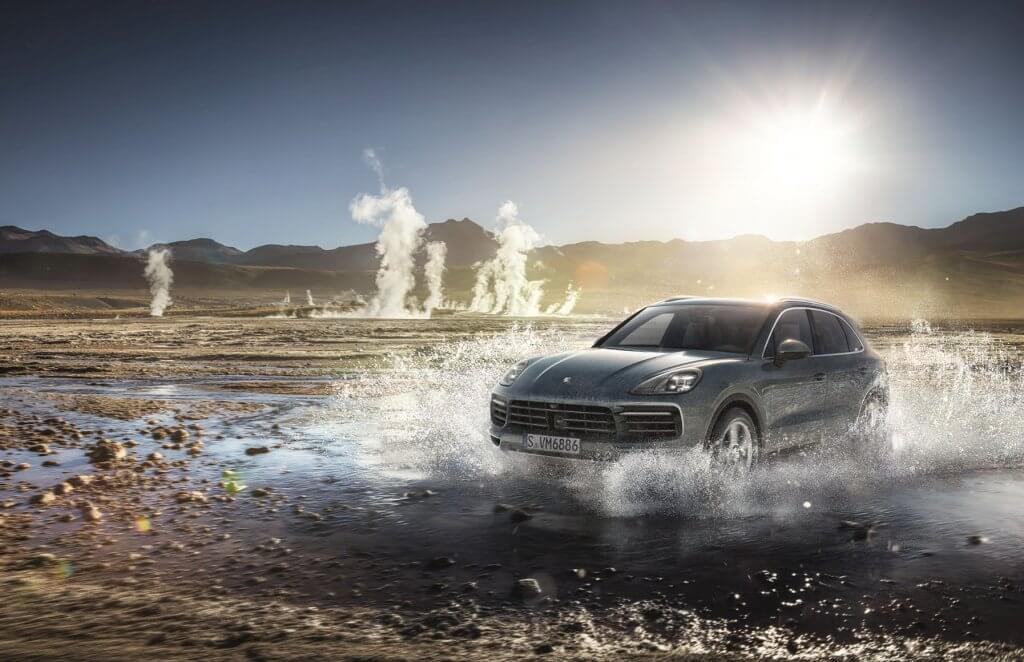 The wheels are now larger in diameter, with wider tyres on the rear axle for the first time, emphasising the enhanced driving dynamics.
The new Porsche SUV is launching in three variants: The Cayenne with a six-cylinder turbo engine and displacement of three litres delivers 340 hp, developing a torque of 450 Nm. It accelerates from zero to 100 km/h in 6.2 seconds (5.9 seconds with the Sport Chrono Package).
The second model to launch is the Cayenne S. It is driven by a 2.9-litre V6 engine with twin turbocharging. This engine, which has also been newly developed, delivers 440 hp, achieving a torque of 550 Nm.
The top of the range model is the Cayenne Turbo with a 4.0 litre V8 twinturbo engine delivers 550 hp and a torque of 770 Nm! Cayenne diesel and Hybrid editions are on the way.
Faster on the road, even more impressive on rough terrain: Tiptronic S and PTM
The Cayenne's expanded performance range, improving both sportiness and comfort, is due in no small part to the new eight-speed Tiptronic S gearbox.
The new Cayenne offers even more potential when it comes to sporty performance. Porsche has redeveloped the Sport Chrono Package based on the model of the sports car. The driver can select an individually configurable mode: normal, sport and sport plus. The Porsche Advanced Cockpit is  also fully integrated into the sporty, luxurious atmosphere. At the heart of the new display and control concept from Porsche is the 12.3-inch full-HD touchscreen from the latest generation of Porsche Communication Management (PCM), launched last year with the new Panamera.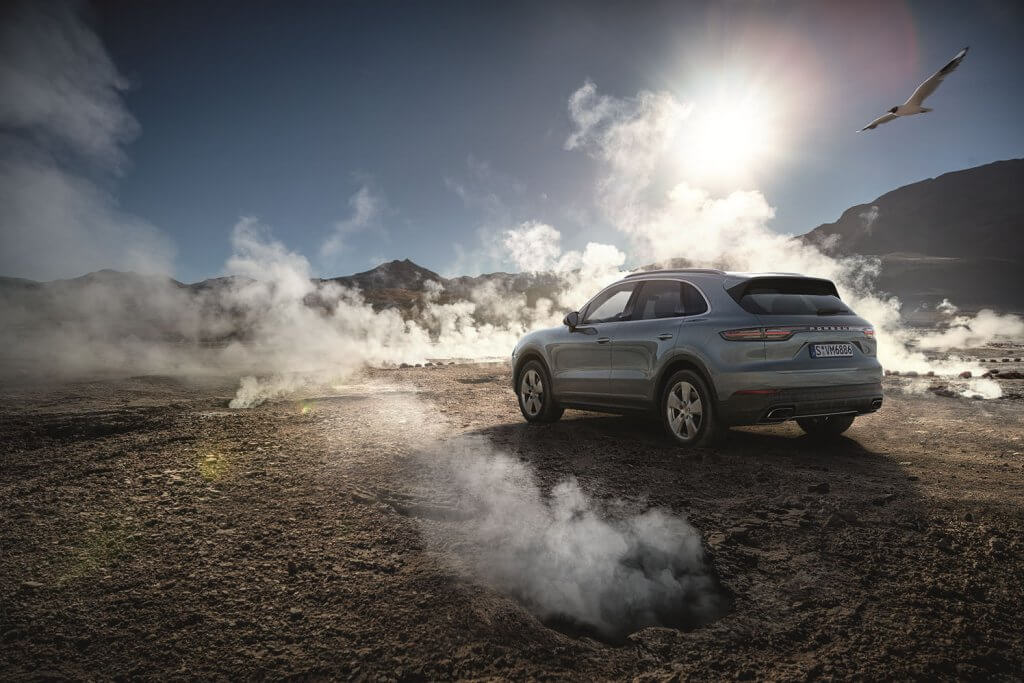 In typical Porsche style, the driver has a central analogue tachometer to view. This is flanked by two 7-inch full-HD displays, which display all other relevant driving data plus additional information selected using the multi-function steering wheel.
With this new generation, the Cayenne is writing a new chapter in the relationship between driver and vehicle