14/12/2017

Premiere Magazine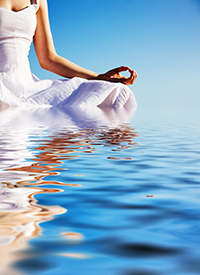 AND THEY LIVED HAPPILY EVER AFTER …..
Remember that era when all movies were crowned with a happy ending? Such a scenario was introduced in America during the great depression, when oppressed people's consciousness and the feelings of hopelessness reached their climax. The Roosevelt era of American cinema is honoured under the name "the Golden age" and this approved innovation worked like gang­busters! Happy ending movies raised the mood, set up for a bright future, gave people hope and, jumping ahead a little, turned a whole nation towards success.
A couple of decades before, the famous English writer, John Tolkien, applied the principle of "lucky rescue" as a required element for the completion of any tear­jerker. We remember his techniques used in his epic work, "The Lord of the Rings" and in the essay "Fairy Tales about Magic". He asserted the necessity of a happy ending that gives the reader a sense of inspiration, faith and power.
In the good, old Russian fairy tales, the happy ending is almost always an integral part. We can call it the gift of childhood and it certainly ends any story: "And they lived happily ever after" or "And they live happily ever after". It is obvious that such an optimistic ending of a tale is told at night, when we create, in our children, a sense of security, joy and confidence in the future.
MAN IS WHAT HE THINKS
Our great gift and our curse, as Homo sapiens, is that we are rational beings. Man becomes what he sees, feels and experiences and what he is thinking about every day.
"If you think that you can't, you are right. If you think that you can, you are right". H. Ford
Reading books and watching movies, we identify with the main characters, certainly trying on their role ourselves. We experience strong emotions, empathise, memorise and even learn from the words and sayings, gestures, facial expressions and mentality of the characters. Thus, for our subconscious, it does not matter whether the experience is real or imagined. It perceives only the emotional response of our body and our mind and adds to the treasury of memories as personal experiences. Every minute, when faced with reality, information about us escapes our piggybank of characteristics and is expressed in our reactions, desires, thoughts, words and behaviours. It is very important that it is kept in the piggybank Bank, whether it is information about our suffering, poverty, feelings of joy or sense of abundance.
What is your mentality or emotional intelligence? Are any thoughts, emotions or feelings apparent to you? They are all much like your building blocks, forming the basis of your daily trials and tribulations. Your future life will be built of these "bricks" and, ascertaining your dominant disposition, it is possible (with high probability) to predict your fate because the future is nothing more than the materialisation of what you are in the present.
Thoughts and emotions are the result of our previous activities; our impressions recorded in the memory of our body; our DNA. Ideas are formed by neurons and neural networks. To think and create, the neural network should be built in advance. Building blocks should be neatly stacked in the box and ready for folding and cementing into reality. The more networks that we form, the more complex and original our thoughts will be. The first baby's smile, first steps and first words are the result of building neural connections and building blocks of DNA. Here, everything is very individual and depends on previous experience. Some people's "bricks"  are painted in a happy, yellow colour and have a high vibration / high frequency, ringing like a bell. This brings joy and faith. Some others are dark and feel sticky, reflecting bitter past experiences. They are burdened by the low vibration of frustration and, ultimately, they create and attract the same bitter taste to themselves.
Folding bricks, repeating the same actions and thoughts every day, a person develops certain beliefs and habits. The person gets used to everything as good or bad things. Habits can form a comfort zone; a sense of peace and stability, since habits involve the same impulses that must pass many times on the same route to build a strong network, giving us a sense of comfort and peace. Here, all is familiar and predictable because we know the beginning and the end. When a pattern forms, the mind relaxes.
Whether the comfort zone is rich or poor, a person does not want to get out of it. For example, the misfortune of addiction may be a comfort zone. When a person gets used to living in permanent situations, they can conveniently shift the responsibility for their thoughts and actions on others. If one has chosen the role of victim, he would create and attract similar situations because he has no idea how to live without complaint, resentment, pain, condemnation and accusations. Here, we may hear an absurd, but comfortably accepted, thought in our subconscious mind saying "beating means love" or "love and pain are two sides of one medal" and believe it.
The predictability of a situation would be quite obvious in a scenario where a beggar suddenly is dumped "happiness" in the form of a million dollars. He would quickly set about spending it on frivolous things because he does not have the full resources, in the form of neural networks (right thoughts, reactions and actions), to keep that "happiness" alive long-term and to adequately deal with it all; guiding him in the right direction.
On the contrary, if you are used to the good, full, rich, successful life, it means that this information, like a program on your "hard drive", creates and attracts the relevant vibration. Do you have excellent relations with partners and close friends? Thank your parents, school and your personal experiences. They have helped to program your DNA and to develop a healthy neural network (habits).
The bad news: DNA carries the specific genetic material. That is, we are born as if already "programmed" to a particular way of life. The good news: Everything in this world is energy and pitch. Everything flows, everything changes and everything is created by thought and what we focus our attention on, subject to variation.
THE THOUGHT IS MATERIAL
From the point of view of quantum physics, our reality is the source of limitless potential. A fundamental discovery of the last century in physics is that matter is composed of compressed energy. Matter is, in fact, formed from a moving quantum of energy, atoms and elementary particles.
The human body and all physical, material objects of our world consist of atoms, which represent the energy of electromagnetic waves. Objectively and obviously, the atom has no rigid parts. However, subjectively, the objects surrounding us feel, to us, as solid. This is due to differences in frequency characteristics of atoms and electric charges. Each group of atoms form a particular object or body, vibrating at its frequency. This determines the differences in the physical properties of objects. The vibrational frequency of the atoms of the human body and atoms of the wall is close, so one physical body cannot pass through another physical body.
In fact, the density of the wall is a visual and tactile illusion. Experiment for yourself and shine a flashlight on a concrete wall. A wave of light is not able to pass through it. However, if you include enough loud music, it is likely that the person in the next room can hear it because sound waves, mobile phone radiation and radio waves easily pass through the wall. It is all in the diffe­rences in frequency between the ra­diation of the lamp and a mobile phone. For all types of interactions, a frequency response is required. Everything in the uni­verse follows the laws of resonance and is based on frequency and vibration.
By the same law of resonance, positive thoughts, beautiful ambiance, food, na­ture, harmonious music and the emotions of joy vibrate at higher frequencies and this, in turn, creates, in us, the res­ponse of the wave of positivity, optimism and confidence in the future. It programs us to have a good day, to have successful events and to create greater achievements. On the principle of resonance, the saying: "Tell me who your friends are and I'll tell you who you are" emphasizes the importance of infor­med choice in our environ­ment and in the people with whom we commu­nicate. Tell me what you're thinking now and I'll predict your future.
It is obvious the analogy between the atom and thoughts. Both objects are a product of electromagnetic waves. Both are bundles of energy. Both possess similar physical properties, kinetic energy and potential energy. Accordingly, when thoughts flow, subject to certain conditions, the ideas can be encouraged to materialize and become solidified, just like the atoms that make up the chair on which you now sit serve their purpose.
The "what" or "who" directs the process of creating reality. Why is happiness so important to a reasonable person? How do we cultivate a good mood? You will learn all about these things in the next issue…
Read more: http://www.cyprus-event.com/psychology