Svetlana Zakharova: "My World is Dance"
10/06/2017

Premiere Magazine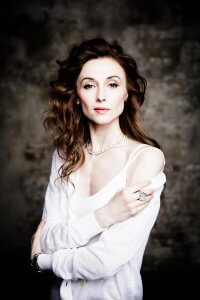 Svetlana Zakharova is a past winner of the state prize of the Russian Federation, with "The Gold Mask", "Gold Spotlights" and many other awards as well. In 2008, she was awarded the title "People's Artist of the Russian Federation" and the famous Milan theatre "La Scala" awarded her the honorary status of the first invited ballerina of theatre "étoile". She heads a charitable foundation in her own name ("Svetlana") and is the Artistic Director of the Festival of Children's Dance.
Recently, the name of Svetlana Zakharova has been given to a giant 58.4-carat Yakut diamond. It is known that she is entirely given to the beloved art of ballet and wears out three pairs of Pointe shoes in just one three-act ballet, often dancing in the large, portraying Carmen or, perhaps, Cinderella. Svetlana is one of the most talked-about ballerinas of the late twentieth century and early twenty-first. Her style, an original manner of execution, has led to a rapid increase company care professionals and amateurs interested in following her work, even though the critics were, sometimes, divided. The legendary fashion designer Yves Saint Laurent once said, "A ballerina was not, and never will be"!
Your last performance on the island made a lasting impression on the Cypriot audience. This summer, you plan to visit Cyprus. What do you want to do to impress the audience this time?
A year ago, in May 2016, in Italy, there was a premiere of my solo project called "Amore". It is three one-act ballets that are not similar to each other. There is the passionate and dramatic in "Francesca da Rimini", a philosophic ballet in "Until the Rain" and "Strokes through the tail" – a ballet with humour. All three ballets connect with one feeling, which is love. That's why we called the project "Love".
("Amore" in Italian means love). In the performances, the artists of the Bolshoi Theatre participate. Throughout the year, we, with great love and devotion, worked on the performances and the result is stunning. Over the past year, "that's amore!"
We showed it off to sold-out audiences in many countries of Europe and even conquered success at the Bolshoi. We have a huge number of invitations from the impresarios of different countries and, at the moment, our touring schedule, with "amore", encompasses two years forward. On August 3-4, it can be seen in Limassol.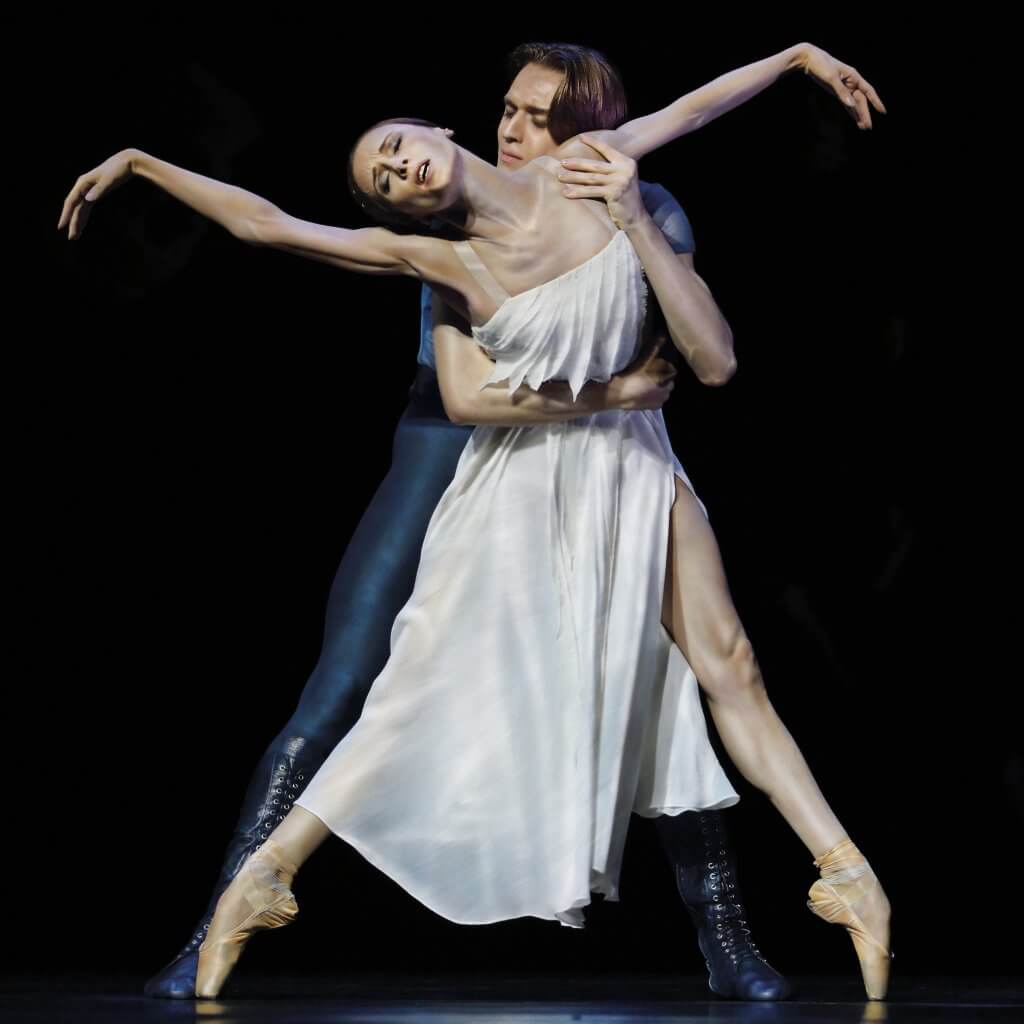 Ballet is a great art and great work, with a tough daily work schedule. How do you motivate yourself? What helps you keep in shape?
For me, ballet today is not only the beautiful art of dance, but it is my job and my profession. When I hear "you do ballet", I'm surprised to hear this. It's not a hobby. It is not just staying in the ballet studio. It's a big job and a hard job. What you see on stage is the result of a huge number of hours in the gym, with exercise equipment and finding the right emotions. Of course, I'm very tired and, sometimes, I do need motivation every day to force myself to get up and go to work. Tours, performances, lovely audiences – this is, for me, motivation. I'm working with a huge number of people, so I have no right to fail. My fans are waiting for me, I have to surprise and inspire all the time, but there are moments when I am very tired and then I say to myself "stop". We need to pause; to relax a bit and then we can continue to create again and again.
The theatre is a tale, as you said once. Who do you feel yourself to be in it?
Probably, Cinderella.
Your schedule is very busy. The impression is that you are constantly busy. How do you spend your vacation?
I like to rest like all the other people by not doing anything, just passive recreation. For the season, I lose a lot of energy, so my vacations are spent in spas. Massage, water procedures, walks in the fresh air and peace and quiet. I love mountains very much. In the winter, I try to find time to be with family and to go to a ski resort. I don't ski, but the atmosphere and clean air is what I really like it. In the summer, of course, I am on the sea. I love to come to my villa here in Cyprus, near Paphos. I am up in the mountains, in a peaceful village with sea views. It is the perfect place to stay. There is the qarm sea, fresh food, awesome tavernas with local cuisine and hospitable Cypriots. All of this gives the island a special flavour and fills me with desire to stay here longer.
Are you able to travel as a tourist; to listen to a tour guide or wander through the streets and shops?
When I was on maternity leave, my husband (famous violinist Vadim Repin) and I travelled to many places really as tourists and I saw the same cities, which I saw many times before, with different eyes. So, on tour, when I see tourists, I am a little jealous of them. It is a completely different condition! You get to know another world; another culture of different peoples. I love to travel around Europe and in Japan.
How has your outlook on life changed after the birth of your daughter?
Life and values are very much changed with the birth of our daughter. Much of what could previously lead to confusion and irritation, I stopped noticing. If, before, everything revolved around me, now I understand for what and whom I live. It's a completely different world to live not for yourself.
Your daughter has grown up. She does ballet? Would you like her to follow in your footsteps?
She's not yet dancing. It is too early for her to attend a professional ballet school, but for the gymnastique, it is the right time. On training, she goes with pleasure. She goes to art school, learning to paint and she does great sculptures. In the next academic year, we are preparing to go to the first class of school.
Predictions are difficult to give, whether she will be a ballerina or not. In any case, I'd like to see Anya follow in my footsteps.
Now you have a wonderful family and a brilliant career. Could you say that all your dreams were realised?
Much have been already realised, even those I never dreamed of. I don't want to think that everything is already discovered and experienced. On the contrary, it seems to me that what is interesting is still ahead. I want to still have more to learn and much to experience; to do new projects and to continue to live in the same rhythm.
Do you believe in fate?
I believe that, at birth, God gives each person ability and talent and, then, each person would have to develop and multiply what God has given them. Then, you will be successful.
Do you consider yourself a successful person?
I hope so.