25/01/2018

Premiere Magazine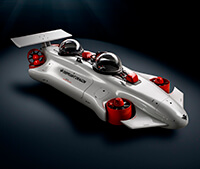 Your personal submarine
The underwater world which has been inaccessible for so long can finally open up a private exploration and recreation at a significant scale. DeepFlight, backed by a specialised team of designers and engineers develops a fundamentally new type of personal submarine that is a combination of submersible and high performance aircraft.
The Dragon is positively buoyant, meaning the craft automatically floats to the surface. The all-electric DeepFlight Dragon is designed specifically for easy use from yacht or shore to explore the twilight zone down to 120m. It is an ideal accessory for super yachts, resorts and tour operators providing a comfortable, safe and exciting way to explore the underwater world in three dimensions, turning the elevator experience of a conventional submarine dive into an exhilarating flight through blue space.
The two-person Dragon is the only personal submarine which has enough power to rely solely on vertical thrust to dive, eliminating the complexity of the ballast and drop weight systems that all competing submersibles use to create heaviness and sink to the depth. This model also uniquely offers the DeepFlight Dive Manager a prime technology that monitors and manages critical functions, therefore eliminating the need for a professional pilot in a third seat.
The new Dragon costs around US$1.5 million with all the additional gear required for running the craft included.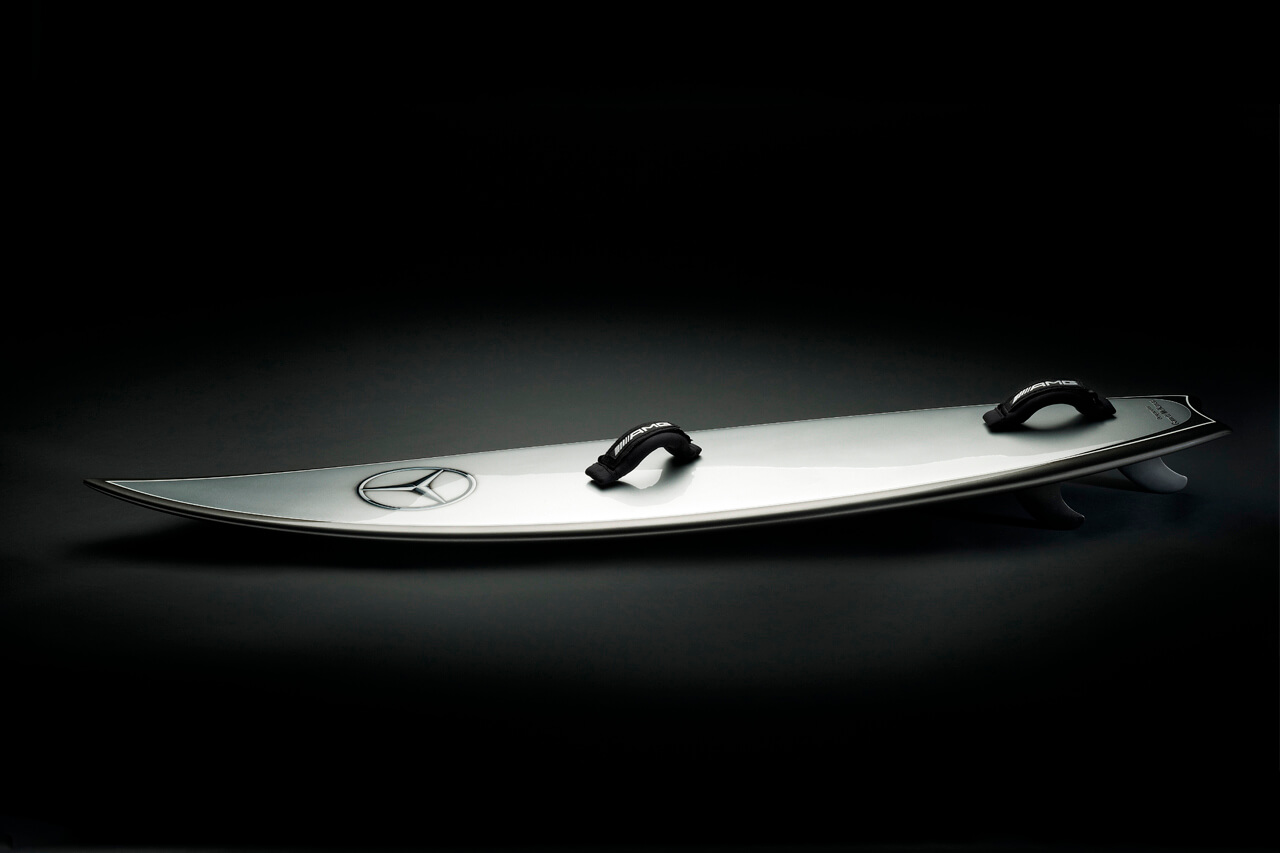 Surfboard from Mercedes
Creative Advertising Agency BBDO in co-operation with engineers and designers of Mercedes-Benz has developed a unique surfboard under the name "Silver Arrow of the seas". The board was created in honour of the world famous surfer Garrett McNamara who conquered a 24-metre wave on the south coast of Portugal.
During the creation of "Silver Arrow", the designers conveyed the beauty, power and perfection of Mercedes-Benz AMG cars. Technology gives the board e-filling, sensors to track telemetry readings as well as the Mercedes-Benz logo and the signature of the legendary surfer on the other side of the housing.