Range Rover Velar refined elegance
10/06/2017

Premiere Magazine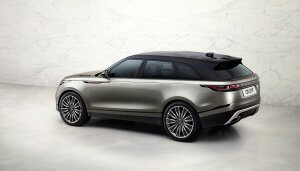 The Range Rover family is doubling its workforce every six years due to its popularity. This year, a new mid-size crossover, Velar, comes to the market. The Velar name has already appeared as a prototype of the very first Range Rover and, now, it will take its worthy place in the model line between the Evoque and Sport models.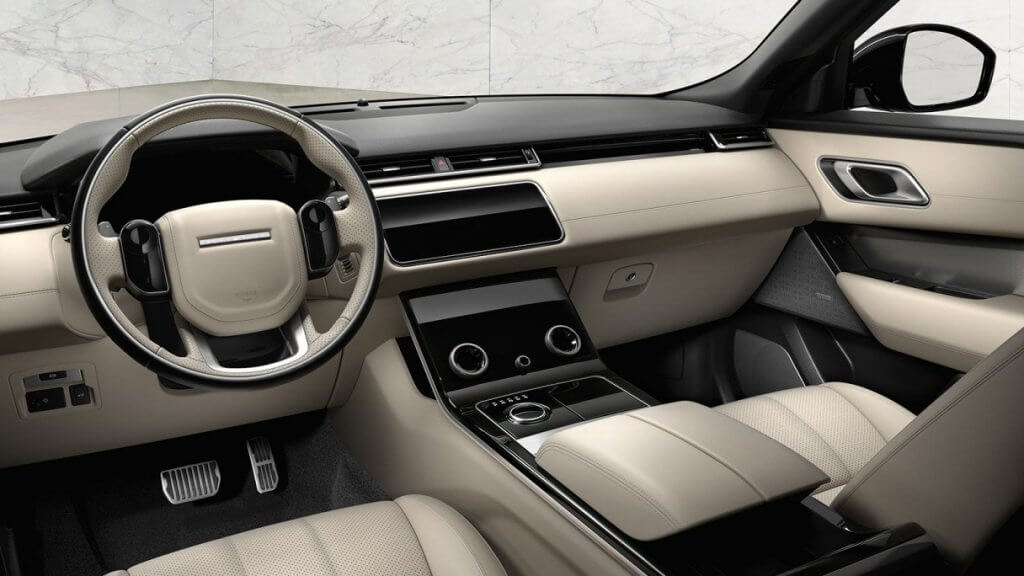 Technically, this is the twin of the Jaguar F-Pace crossover. They have a common aluminium iQ platform and even share a aluminium body structure percentage of 81%. If we compare it with the off-road vehicle Range Rover Sport, the Velar is only 47 mm shorter, but 115 mm lower.
Particular attention is paid to aerodynamics. All of the "extra" elements have been removed from the surface of the body, including luggage rails and even door handles. They are also placed forward approximately like the electric Tesla. The interior, in general, is traditional for Range Rover, but in the Velar, you see a realm of screens and touch panels. The console has only three physical handles and their functionality varies depending on the selected menu item.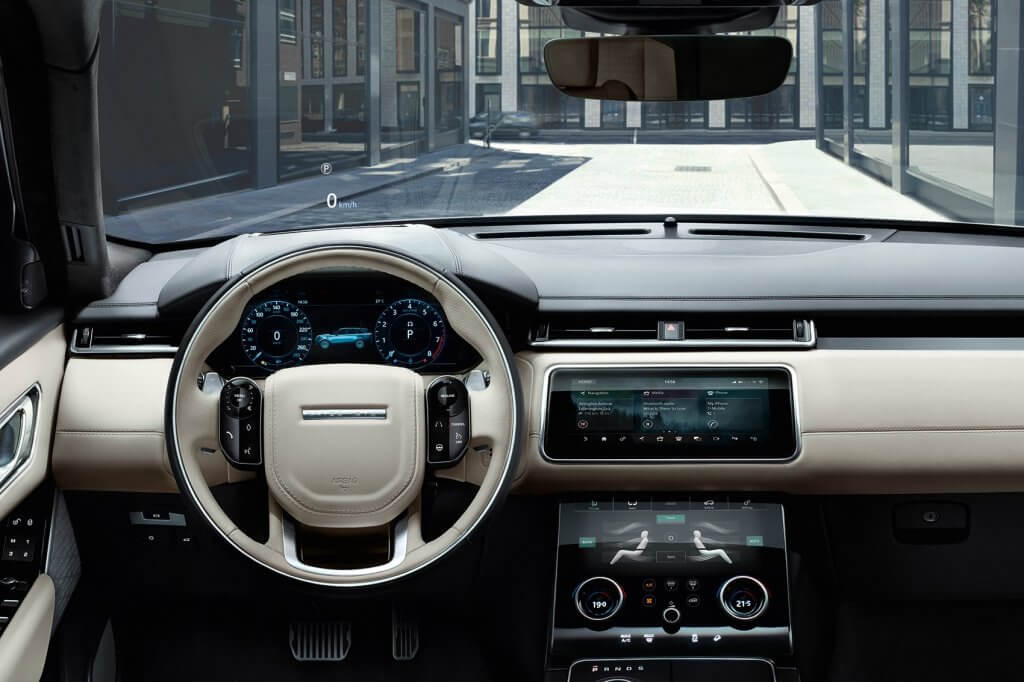 A special 'British chic' is the upholstery of the seats, with expensive Kvadrat cloth, which can be ordered instead of ordinary leather. There are four kinds of LED headlamps, which can be either conventional or matrix. A most expensive variant is the laser-phosphor sections of driving lights that were added, which are seen only on the supercars BMW i8 and Audi R8.


The range of engines is opened by the two-litre, Ingenium diesel engine, with one (180 hp, 430 Nm) or two turbochargers (240 hp, 500 Nm). The gasoline turbo option of the same series utilises 250 hp and 365 Nm. The most boosted version produces 300 hp and 400 Nm. Furthermore, there is the Velar with turbo-diesel V6 3.0 (300 hp, 700 Nm) and, at the top of the scale, a modification, with a compressor three-litre "six", which produces 380 hp and 450 Nm. Such a crossover can accelerate to 100 km/h in 5.7 seconds and its maximum speed is limited by electronics (250 km/h). The base 180-strong version will reach "a hundred" in 8.9 sec., with all modifications (four-wheel drive and an eight-speed "automatic" ZF). The start of sales is scheduled for July.