Pavel Priluchny:''Cheer up!''
01/04/2018

Premiere Magazine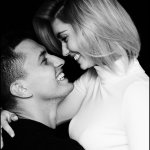 Pavel, you will soon perform in Cyprus with the play. Tell us a little about it.
This soulful, cheerful enterprise is light and simple, so that the spectator can come to the theatre after a hard day, relax and laugh with all of his/her heart. Seriously, this performance is not to be taken overly seriously, but it's good to spend time and relax with others when watching it. I think it will have a positive effect. This performance involves many wonderful artists and its strengths are a good cast and a beautiful farce drama. It is truly farcical.
This performance is a joint venture with your wife, which you mentioned earlier.
Yes, this is exactly the performance that I mentioned, where we perform together, along with other artists, such as Alexander Mokhov, Elena Cherkviani and many others who take part in it.
What is the best advice you have been given in life?
Probably, never be disheartened — this was the most useful advice.
What is the most important thing that your family gave you?
My family gave me a good mood — perhaps this is the most important and valuable attribute.
Who is your idol or the person from whom you have learned a lot?
As such, I do not have an idol. I studied everywhere, gaining experience little by little. My first master was Anatoly Akhreev, associate professor of GITIS (The Russian Institute of Theatre Arts). The second master was Konstantin Raikin and the third was Sergei Golomazov. Here are three absolutely different, but equally remarkable, people who provided me with something to learn. I still learn from them when I look at some of their works or, specifically, when I utilise their works in my art.
What projects are you currently working on?
Literally, I just finished shooting the series ''Major 3'' and, soon, I will start to work on my own series. It has no name yet, but I can say that this is my ''author's project'', which is already beginning to be ealised.