Neurobika Exercise for the Mind
13/12/2017

Premiere Magazine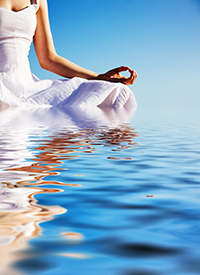 Previously, it was believed that damaged brain cells do not regenerate, but, as it turned out, our brain retains a remarkable ability to learn and to develop throughout life. This property of the brain is closely associated with the number of neural pathways that are built between nerve cells in different parts of our brain. Moreover, the binder chains are arranged only when the brain does not "familiar up" to this task, while the same type of tasks can lead to its degradation. As you know, movement and sleep are the key factors supporting activity in the brain. There are now so-called gymnastics for the brain, called Neurobika — exercises that can help to maintain the productivity of our brain, improve memory and mood and generally make our lives brighter. Lawrence Katz and Manny Ruby, two Americans, coined the term and developed themselves as "aerobics for the brain".
Neurobika is a psychological exerci­se that involves our five senses: sight, hearing, smell, taste and touch; the combination of which causes the brain to create new associations, thereby building new neural connections. There are many simple ways to stimulate our brain in everyday life:
• Change the scenario of your daily life by trying to be in new and unfamiliar places where you do not normally go or wa­nt to go. If you get to a familiar place, discover a new route.
• Read books aloud with your partner, alternating roles of reader and listener. Reading aloud and listening to another person read uses different neural circuits than when we read silently.
• Buy nice bottles of essential oils and periodically change your surrounding odours using different combinations.
• Within your apartment, try to walk and perform some habitual actions, while closing your eyes. This will develop your memory and "wake up" other senses.
• If you are right-handed, try to do the sa­me actions with your left hand (brushing teeth, writing or combing your hair).
• Update your closet. Buy things that you do not have yet, watching for vivid colours.
• Play games, whether it is charades or maybe a more adult game. For example, try to define a set of wines by smell and taste.
• Build confidence by handling a job in which you are not a specialist. The brain, deprived of the usual framework, is much more active in the search for new solutions.
• Watch the television in the absence of sound and, by looking just at the pic­ture, guess and act out the monologue or dialogue.
• Diversify your reading. Read new magazines and newspapers on topics that you are less interested in.
• Diversify your vacations. Instead of a weekend in the country, visit the cinema or, if you prefer to sit at home, escape for a walk in the park.
• Change the pace of life that you li­ve. If you are used to being in a hur­ry, try to do so­mething slowly. If, on the contrary, you are used to doing everything slowly, make a race out of it and see how you respond.
• Meet new people, travel and absorb all of the information available for your eyes and ears. Taste new dishes and drinks.
• If you are stuck in a long queue, feel for a coin in my pocket and try not to look at it to determine its value. This serves to develop the mobility of your fingers, your attention and your memory.
• Try to answer outside of the box, even on the usual questions. Avoid stereotypes in your communications.
• If you have to communicate with a lot of people and you notice that your contacts are remembered with difficulty, use this trick: When meeting a person for the first time, mentally repeat her/ his name several times so that it will leave an impression on your subconscious. You are creating an "anchor". Then, establish, in yourself, what is interesting about this person; what stands out and what may be useful for you. You will be motivated to remember them as more than just another friend.
• Learn foreign languages. Choose which languages you prefer and take it upon yourself to become as fluent as possible. Your memory will need to process large volumes of new information and your brain will thank you for it!
All of these exercises are just a few of those that you can regularly perform. Remember, your brain wants to work in new and unexpected ways. Look for opportunities everywhere. Don't forget that the main principle is to surprise your brain and to force the brain cells to function in novel territory. Believe me, it is worth the effort!