25/01/2018

Premiere Magazine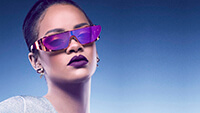 Cruise Collection Jimmy Choo Swarovski
The famous shoe brand, Jimmy Choo, has teamed up with Swarovski at Fashion Week, Paris and introduced a new cruise collection of shoes and accessories. Each pair of shoes from the new collection, from ballet shoes to metallic sheen shoes, can be decorated according to your taste with Swarovski crystals. Creative brand director Sandra Choi has also established a separate category of jewellery for decoration. The choice is yours and can include fur pompoms, brooches with pearls and rhinestones from Swarovski in a modern or retro style. Also, appliquè can decorate not only shoes, but also the «sweet» candy clutch bag. The presentation of the collection by Jimmy Choo Cruise took place in the style of a royal dinner in Paris, where the main course was shoes, pumps, sandals.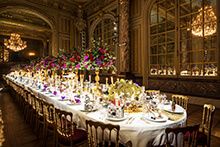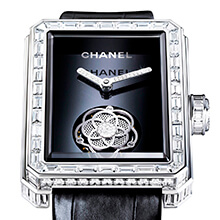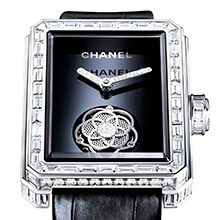 Chanel Camélia Flying Tourbillon
The fashion house Chanel, in honour of the 25th anniversary of the Premiere collection, released a new limited edition timepiece for women, called the Camélia Flying Tourbillon. The design of new watches from Chanel perfume is inspired by the legendary bottle of the famous forms of Chanel No. 5 and the Place Vendome in Paris. On the black dial, the ceramic flying tourbillon is made in the form of a flower. As well, the hour and minute hands are made out of 18-carat white gold, inlaid with 15 diamonds. The watch is designed by Chanel craftsmen together with the Swiss watch company, Renaud & Papi (special engineering research unit Audemars Piguet). The watch comes with a black alligator strap or satin bracelet.
Please Return to Tiffany
The famous inscription, «Please return to Tiffany & Co., New York», graces this next series of pendants, earrings and bracelets. This season, the collection is enriched with pendants, rings, bracelets and pendants, with sterling silver and pink and white gold, adorned with this famous phrase. The gold bracelets and pendants are actually adorned with diamonds. The «Return to Tiffany» collection embodies the story of the legendary brand. The first key ring was presented in 1969 and each was engraved with the words «Please return to Tiffany & Co., New York». Each had its own unique registration number, which guaranteed that if lost, the key ring would be returned to the main store of the company on Fifth Avenue. Today, the inscription Return to Tiffany® — is one of the most iconic symbols of the brand.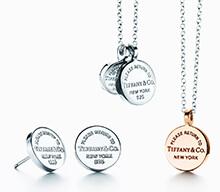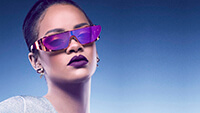 Star Trek
American singer Rihanna has created a limited edition collection of sunglasses in the futuristic style of the French fashion house Dior. The inspiration for the singer was served by way of Commander Captain Geordi La Forge from the fantastic saga «Star Trek». The products are made in six colours — blue, green, bright red, gold, silver and pink. In addition, there is a model that is 24-carat gold-plated. The mirrored glass, pearl-coating, wide metal arches and crisp lines graphically transform this everyday accessory in a real art object.