Karim Rashid: "Sensual minimalism"
04/01/2018

Premiere Magazine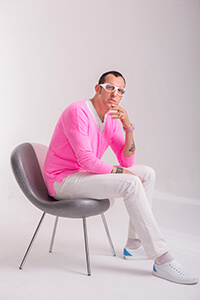 Karim Rashid is one of the most prolific designers of his generation. Over 3000 designs in production, over 300 awards and working in over 40 countries attest to Karim's legend of design.
His award winning designs include luxury goods for Christofle, Veuve Clicquot, and Alessi, high tech products for Asus and Samsung, brand identity for Citibank and Sony Ericsson and packaging for Kenzo and Hugo Boss.
The great and incomparable Karim Rashid featured in Premiere, tells us about the foundations of his work, the balance between comfort and aesthetics and personalising interior styling in a convenient digital future.
What principles guide you to create your designs?
Any work I do must have a least some nuance of originalty in it. So I strive for that. I also try and produce work that speaks about the age in which I live, the contemporary world that is casual, digital, flexible, technical and human. I refer to my work as "sensual minimalism" because it is not laboured with embellishment and has a more human, more sensual connection. All objects and spaces have semantic language. I believe that it is important not to necessarily over-embellish and to keep a certain truth to a product, space or building.

What kind of interior accessories do you pay particular attention to?
I love sculptural but minimal ceramics and glass, large technological driven paintings, bright abstracted forms. All my interior accessories have meaning and bring me inspiration. I try to have as little clutter and objects in spaces. If you bring something into your home, make sure it has meaning.
Design or comfort ? What is priority when creating interior objects?
Poor design creates encumbrances, acting as stressors, complicating tasks and brings no beauty into the world. "Form follows subject" allows me to treat each object, each space, each design as if it were the most important object in this world. I can look at it objectively and see how its form and function can improve our lives. I am interested in designing products as "rapture of experience". Our lives are elevated when we experience beauty, comfort, luxury, performance and utility, seamlessly together.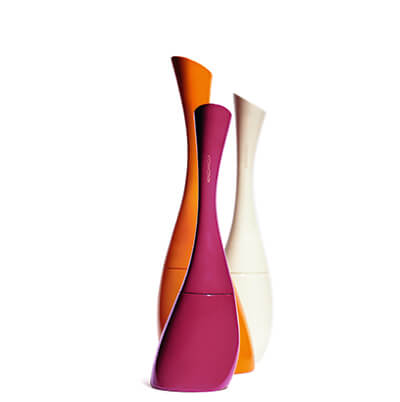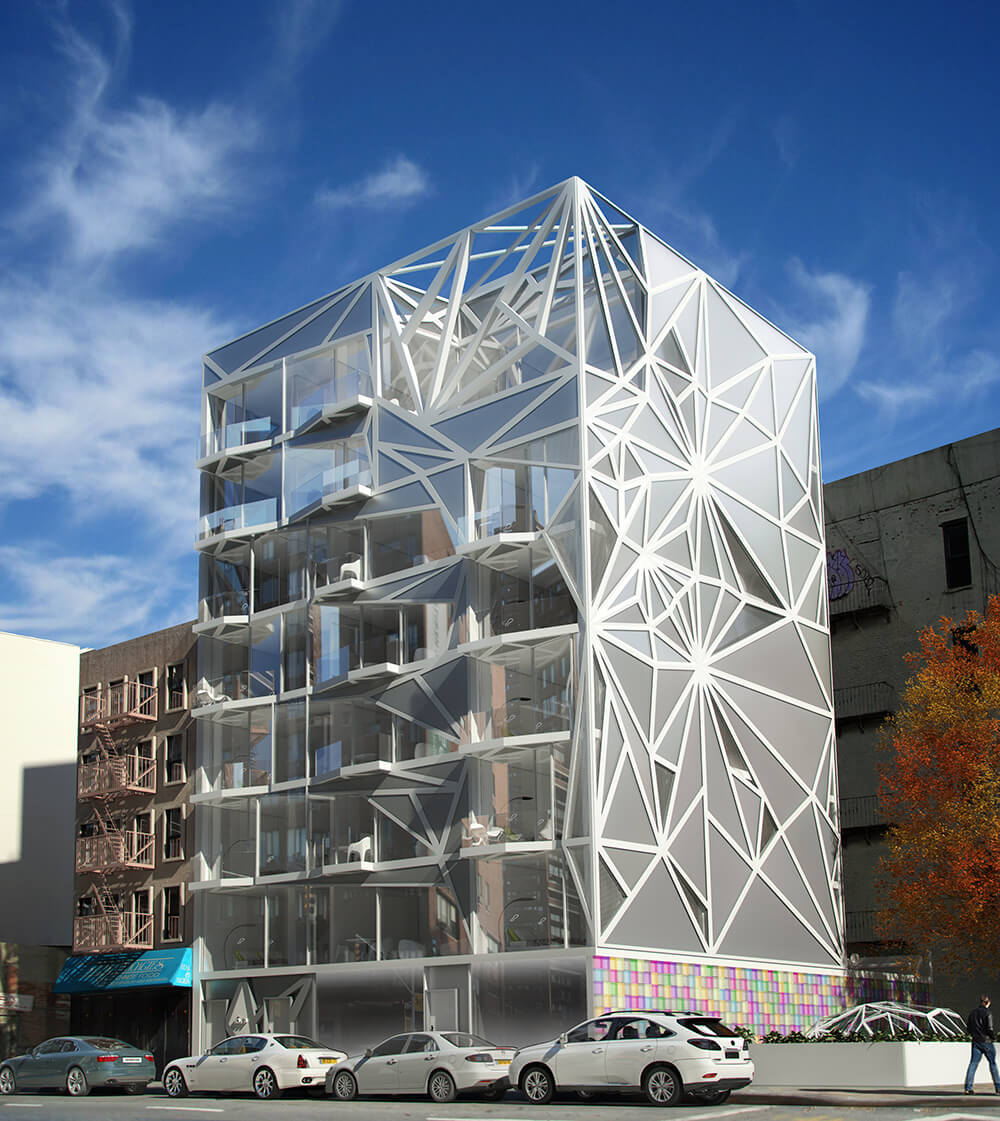 Give us some tips on how to create a cosy atmosphere at home?
• Use warm soft but high performance materials and furnishings.
• Impose order. Line everything up perfectly: vases, objects, books, stereo equipment. Order inspires. Order is Zen. Order is relaxing.
• Use dimmer switches throughout the house and warm LED changeable lighting. Put everything on timers and sensors.
• Have less but better furniture.
• Furniture is better without legs so you avoid encumbrances in dangerous conditions.
• Embrace the daylight.
You are constantly travelling. What is the place you call home?
I love New York. But lately I want to spend more time in my home in Miami. Really I don't feel like I live in any one city. I've been traveling so much, in the last month alone I've been to Azerbaijan, Mexico City, Milan, Belgrade, Shenzhen, Istanbul, Leon, Mexico. This month I'm in Dubai, Toronto, London, Ottawa, and Hamburg.

What can be said about people who live in the homes with interiors created by you?
I think the people who live in my homes are contemporary, living in the present, very positive, not-techno-phobic. I am interested in showing the world how a contemporary physical world can be warm, soft, human, and pleasurable.
Do you have any comments on how to create an interior in the style of Karim Rashid?
• Knock down walls that are not structural and open up spaces as much as possible.
• Create large white spaces with accents of strong positive colours.
• Use materials that are easy to clean and that age well. Plastic floors (laminates, vinyl sheeting, artificial rubber) are lightweight and inexpensive materials that wear well and are more resistant to scratches and staining.
• Use colour to express yourself. Don¹t be afraid of that bright orange chair. Paint your wall lime-green. Be brave when it comes to carpets, countertops, and tables. Colour is beautiful and it¹s all about self-expression.
• Be yourself by interior expression.
In one of your interviews you gave reference to "I want to change the world, because it is too uncomfortable for the modern man". How do you see the ideal world of interior convenience for the modern man?
The modern man is having greater experiences with digital than the physical, so the physical has to become exciting, seductive, colourful, flexible as well as personalised. This is the modern landscape we live it. I can't wait for the future where we will have immaterial products for communication, entertainment and information, multilingual language voice chips and Smartoos (intelligent tattoos that contain ID numbers, passport, social security, bank account, e-money, etc.), so I will never need a wallet, money or credit cards.