Elite Interiors. Glare and reflections in beige tones
28/09/2018

Premiere Magazine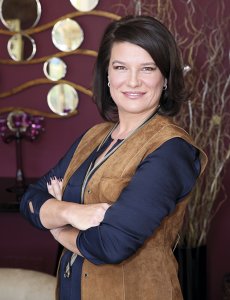 Presented in this issue, the penthouse, which we completed a few months ago, can safely be called a classic sample of interior design jobs process, where all stages of work have been completed, from total replanning of the unit, production of working drawings and visualisation to full equipment for the apartment. In this project, we managed to realise everything that was planned and this is a great professional success. The architecture of the interior space turned out to be laconic and expressive, and natural materials developed into a noble mosaic of beige tones with dark and light accents.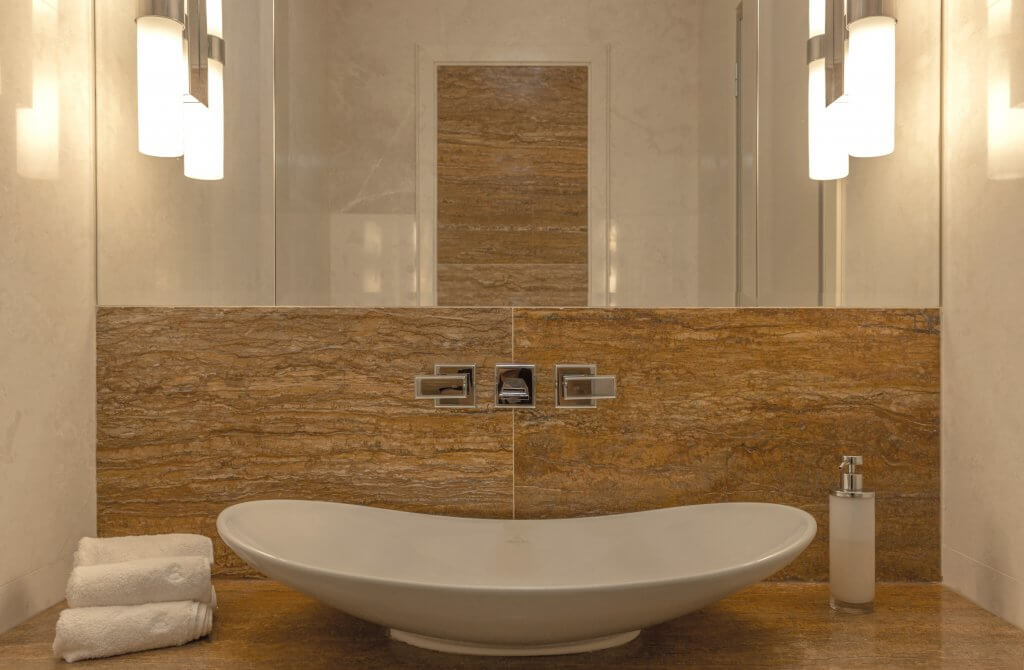 Buying two neighbouring apartments on the top floor, customers, being already experienced owners of more than one property, asked us not only to plan a strictly defined set of rooms and capacious storage systems, but also to create a sense of spaciousness and abundance of air. They wanted to move inside the apartment easily and comfortably and the ambiente to be full of light, cozy and allowing to experience fully warm home atmosphere. Customer wishes prompted the ideas for the project, which included an interior with light walls, a sandy-coloured floor and interspersed walnut wood filled with highlights and reflections.
First of all, we thoroughly approac­hed the organisation of space. We carefully and deliberately worked on all options for planning, correcting weaknesses so that only the most ideal decisions were made. We tried to get rid of narrow and long corridors and provide daylight access to each room, eventually finding the right solution by agreeing on a plan with a clear functional delineation of the space. At the etrance, we have created the family area which was formed by large volumes — the open space of the living room combined with the kitchen, dining room and hallway. On one side, the private quarters of the owners: a bedroom, a bathroom, a dressing room and an office. On the other side, there are three more bedrooms with separate bath­rooms and service rooms.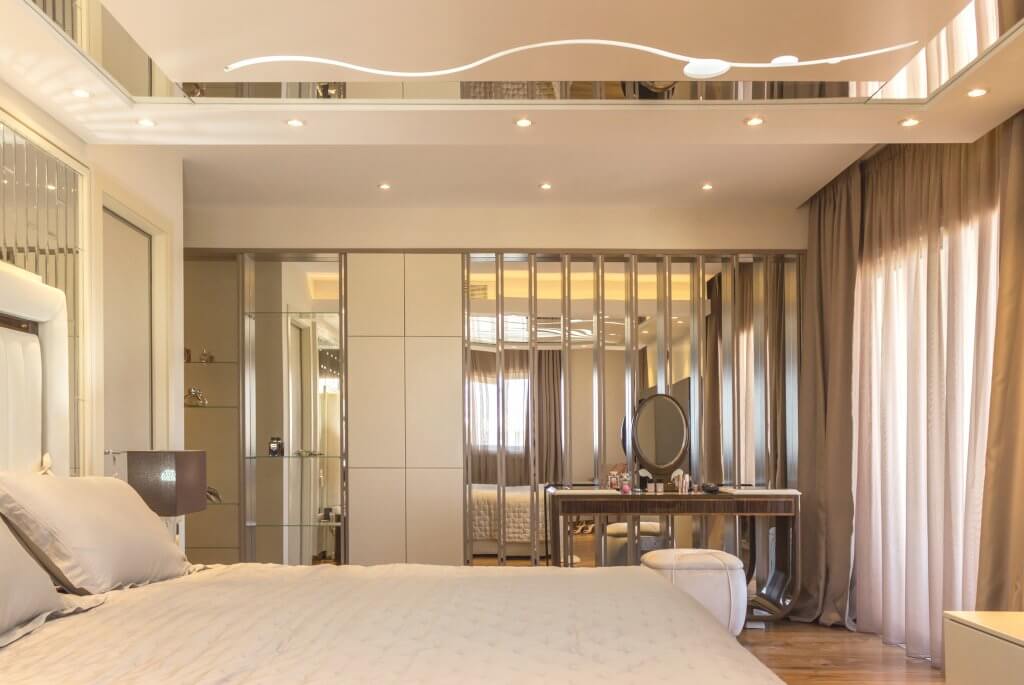 In accordance with southern traditions, the floor in the main zone was laid out with polished marble, creating the effect of coolness; so necessary in a hot climate. In order to give the interior a dynamic look, we combined different beige tones because, in this gamut, there are many shades and half­tones — ivory, cream, sand, wheat, opal, caramel, biscuit and cappuccino. Beige in the interior also implies an abundance of natural materials, like stone, wood and fabrics with a natural and pleasant texture. The supporting column at the entrance was finished with a coffee shaded travertine with inserted mirror strips to give it lightness and a flicker effect. Natural stone — different kinds of travertine, onyx are present in the finish in other rooms of the project. Doors are finished with a real leather that has a special washable treatment.  Noteworthy panels, made of honey-coloured wood, are on the walls in the living room, individually designed for this project.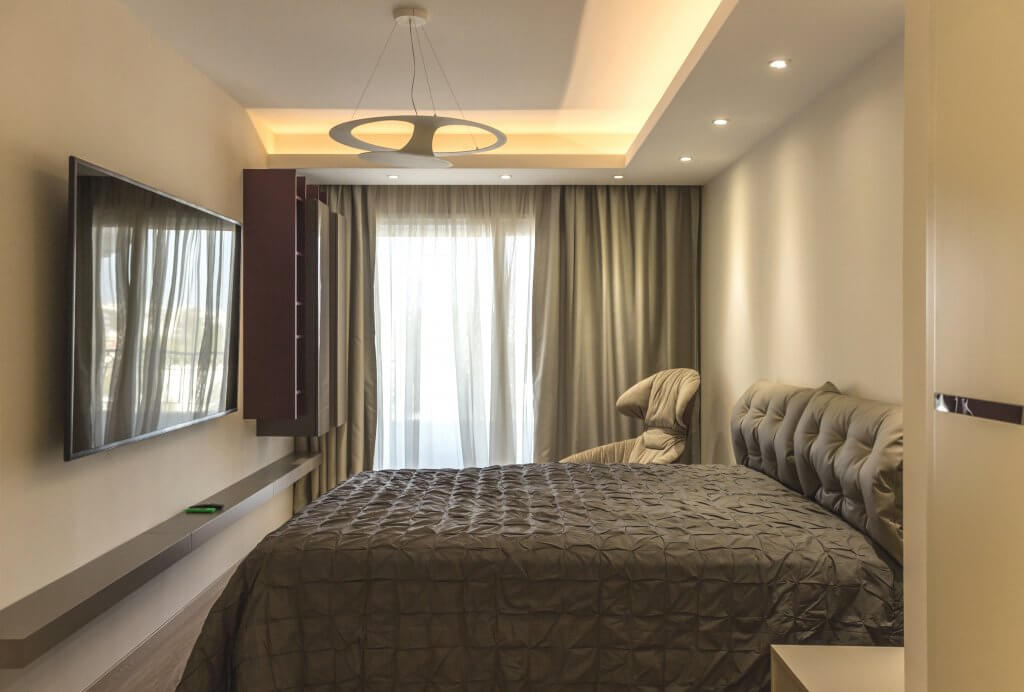 A big plus of working with beige as the basic shade is that such an interior will look equally well in both natural and artificial light. It is a known fact that many colours, especially of the cold variety, vary greatly depending on the lighting.
In each room, depending on its purpose, combinations of beige shades are chosen, but the total scale is preserved. So, for example, in the room of the eldest son, to make it more ''brutal'', the colours of black coffee and taupe were used. In the master bedroom, we played with mouthwatering combinations: beige with light shades of brown (milk chocolate, cinnamon, cocoa). Walnut parquet is wellcombined with furniture and wall decoration.  Particular attention is paid to the bed headboard design, ceiling panel and wall decoration at the dressing table, which we developed for this project, continuing the theme of highlights and reflections. The turquoise colour in the room of the youngest child is, undoubtedly, one of the most tranquil combinations made with beige.
Being experienced in construction and renovation, the customers accepted our many ideas with ease. Such cooperation is always very valuable in creating a harmonious interior. They actively participated in the selection of materials and furnishings and we carefully adjusted our proposals depending on their wishes. All the ''fillings'' for the apartment (kitchen items, doors, sanitary devices, furniture and lamps) were selected from the collections of our foreign partners, which indicates that we were able to provide customers with favourable conditions for direct supplies from Europe. The undoubted components of success were the interaction and mutual understanding between the customer and the designer throughout this project.