Julia Roberts: "I feel a lot more chic with Lancome"
26/01/2018

Premiere Magazine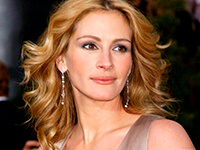 You have been a Lancôme ambassadress for almost six years. How does it feel to have such a long-standing relationship with the brand?
It's incredible! Our relationship just gets better and better as we invest more time together. I know what the company's expectations are and understand the process more clearly now. We make a great team.
How does the brand's identity suit you?
Lancôme really understands the needs of women like me — women who are getting older, who want their skin to look good and want real results. I also appreciate Lancôme's authenticity; it doesn't have 18-year-old girls as the face of its anti-aging creams.
What message do you hope to relay to women about beauty through your role with Lancôme?
Not to take away from how great Lancôme products are, but for me, beauty is about your spirit. That's what we try to convey in the La Vie est Belle campaigns: Be happy and live the life you want to live. That's the key behind looking your best.
In what ways has Lancôme's aesthetic influenced your beauty look?
Well, my bathroom counter has a lot more stuff on it (laughs)! The brand has so many great products that I never would've discovered had I not become part of the Lancôme family. It also has a comprehensive website, which explains the proper way to use each product. I logged on recently to find information about Absolue L'Extrait, which I'm using. It came with a tool, which I hadn't really noticed, and there were these instructions, like, "Run it under hot water, then run it under cold water and apply it this way." Talk about a whole new world of innovation. It's awesome.
What's the best part about being the face of a French brand?
I feel a lot more chic than I really am. I just get a spring in my step with the level of "chicness" I'm around.
What's the one Lancôme product you can't live without?
The Bi-Facil Double-Action Eye Makeup Remover is unbeatable. A lot of times, you take off your eye makeup at night and the next morning, you wake up and look like you already put makeup on! This formula gets rid of every stitch of makeup. For more than six years, it's the one product I've used every day. I also love the Absolue L'Extrait. It's wonderful!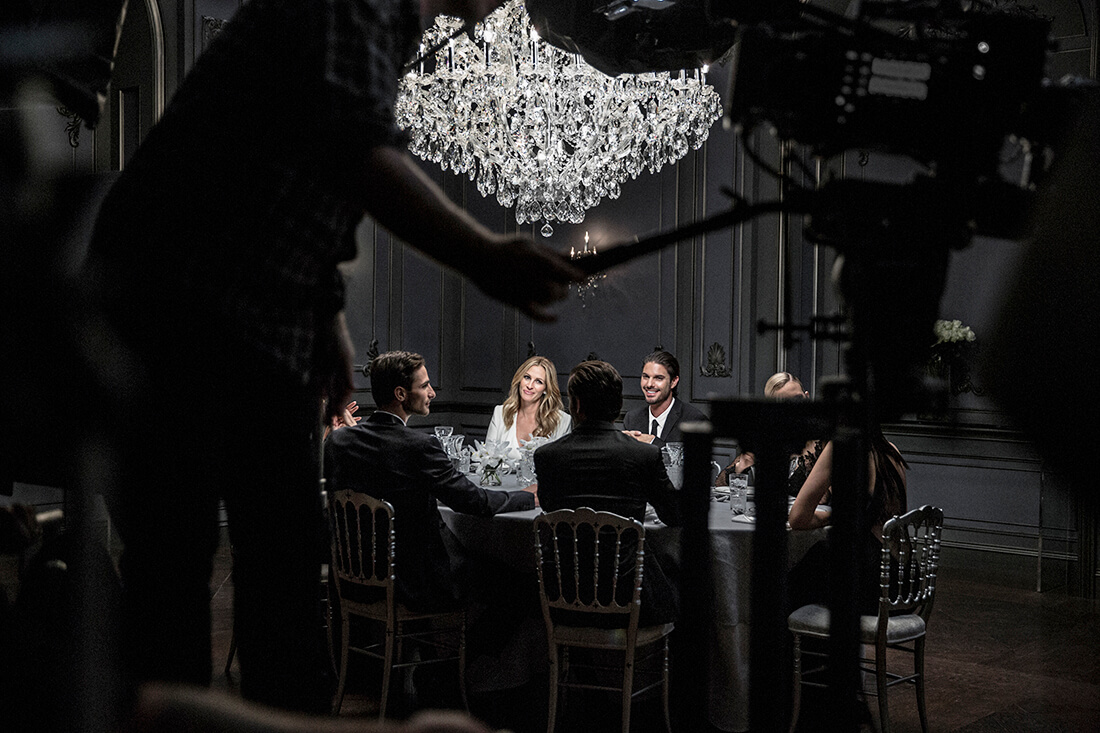 LA VIE EST BELLE EAU DE PARFUM INTENSE
It's been three years since the launch of La Vie est Belle and it has quickly become an iconic fragrance. How do you feel about its worldwide success?
Very proud. It seems silly, but if I smell someone wearing it, I'll get super excited. I was talking to someone this morning about how Lancôme let me be a part of developing the scent. It wasn't just, "Here's the product, now go take a picture with it!" I was really involved.
Do you ever combine fragrances?
I do. I recently found a letter I wrote to my mom about being chased by one of those fragrance girls in a department store. I wrote a whole paragraph about this "spritzer" girl who was stalking me. Now, I'm a professional "spritzer" girl, and layering fragrances is my specialty.
What scents are you most attracted to?
I'm into woody ones. I don't like anything overly sweet. Patchouli and earthy scents are my favorite. There's some patchouli in La Vie est Belle. We tested so many versions.
You recently shot the new La Vie est Belle TV commercial with James Gray that will launch early next year. How was that experience?
James is so personable. I thought he was going to be kind of quiet, but he's the friendliest and funniest man.
What did you think of the set?
The set was magnificent. I was a little nervous because there were all these people just standing there, and they were all dressed in black and I was in white. I looked at this one girl and she looked up at me and said, "Oh my God, Julia!" She was the first friend I made when I moved to New York 30 years ago. She was sitting across the table from me and we started hugging. It was so funny.
How did you like the concept behind the campaign?
It's such a cool idea. I start out in a room with stuffy people, then I hear songs coming from another room and I get up from the table and walk to the wall, which I literally push so it falls down…and then I end up in the other room. It's like I would remove any barriers around me. In that other room, people are nicer. Everything looks wider and less strict. It's just this dreamlike state of being called some place you're supposed to be, as opposed to sitting and enduring what you're expected to do. It's like, "I think I need to be somewhere else."
Copyright: Thibault Desplats for Lancôme © 2016